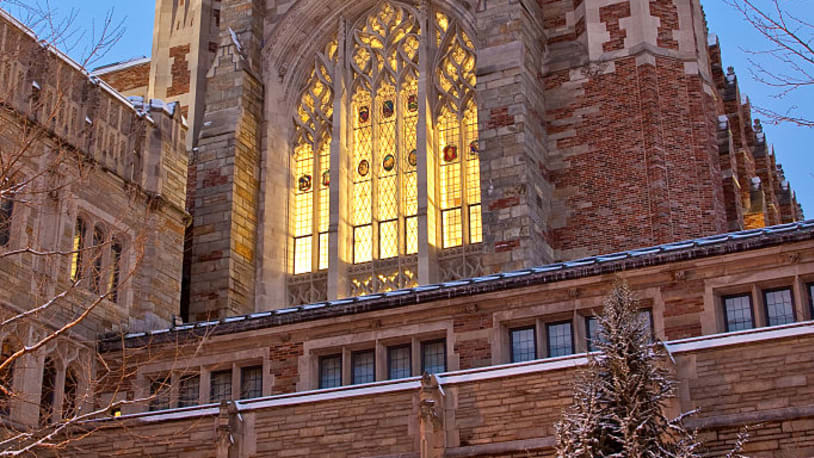 U.S. News & World Report responds to boycott with new criteria for rankings
U.S. News & World Report announced that it would make several adjustments to the 2023-24 edition of its law school ratings, responding to critiques and an ongoing boycott by the nation's top law schools, The New York Times reports.
The changes were sparked by growing backlash against the magazine from law school leaders, who expressed concerns over the ethics and fairness of the rankings skewing the values of legal education. School officials argued U.S. News overemphasizes test scores and salary and ultimately deters students from pursuing public service careers. They also said the magazine's criteria discouraged schools from investing in working-class students who need financial assistance to attend, Forbes reports.
To explain why Yale Law School withdrew from the rankings, Dean Heather Gerken wrote, "the U.S. News rankings are profoundly flawed — they disincentivize programs that support public interest careers, champion need-based aid, and welcome working-class students into the profession."
In a letter to American law school deans, U.S. News said its upcoming list would give institutions more credit for graduates who pursue advanced degrees or fellowships to work in public service jobs that pay less, as opposed to overvaluing lucrative private-sector jobs. The rankings will also rely less on survey data submitted by academics, lawyers, and judges. 
A spokesperson for U.S. News told the Times the list would stop considering indicators of student debt or school spending per student in response to critiques that the data encouraged schools to prioritize wealthy students.
While it remains to be seen whether these concessions will encourage institutions to end their boycott, experts say rankings will maintain a hold over aspiring lawyers.
"Applicants are obsessed with rankings, which makes it hard for law schools not to respond to that," admissions consultant Anna Ivey, a former admissions dean at the University of Chicago Law School, told Reuters. Ivey compared trying to convince applicants to look beyond the rankings to "pushing a boulder up a hill."
U.S. News & World Report announced that it would make several adjustments to the 2023-24 edition of its law school ratings, responding to critiques and an ongoing boycott by the nation's top law schools, The New York Times reports. The changes were sparked by growing backlash against the magazine from law school leaders, who expressed…
U.S. News & World Report announced that it would make several adjustments to the 2023-24 edition of its law school ratings, responding to critiques and an ongoing boycott by the nation's top law schools, The New York Times reports. The changes were sparked by growing backlash against the magazine from law school leaders, who expressed…