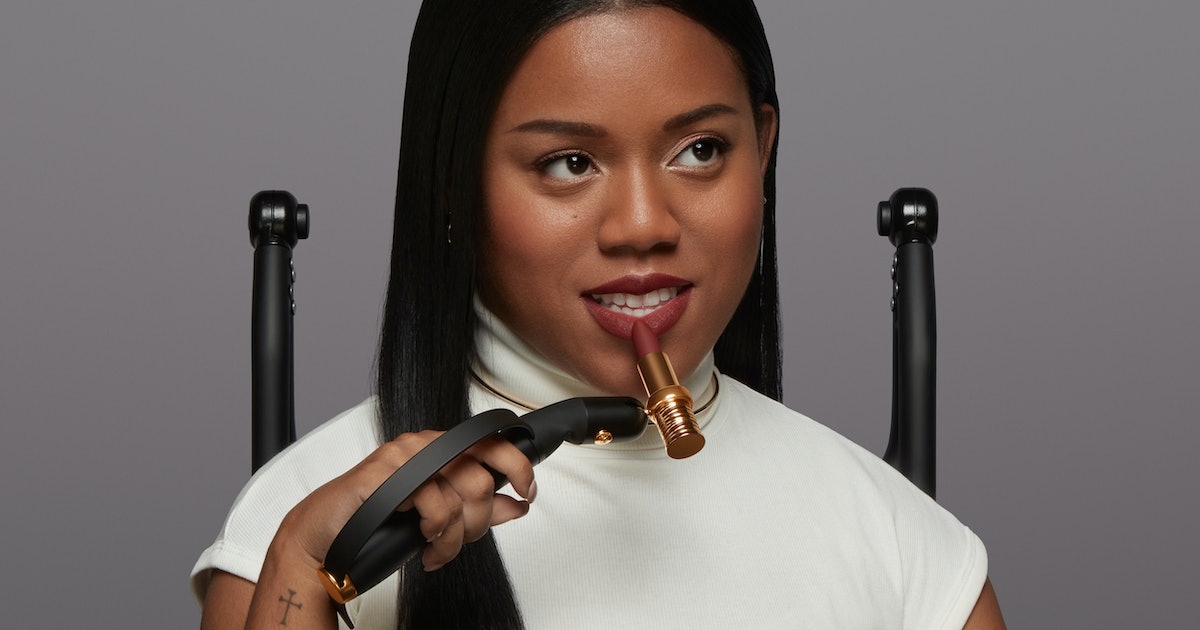 L'Oréal's makeup device could be a game changer for people with limited mobility
L'Oréal debuted its handheld smart makeup applicator targeted specifically at those with limited hand and arm mobility. The Hapta makeup tool was designed by L'Oréal's team of scientists and engineers and made its debut at CES 2023.
The Hapta is similar to the stabilizing and leveling utensils that help those with hand tremors or limited mobility eat independently. L'Oréal's device is designed to help people steadily apply makeup at home, but it's meant to give those with mobility issues more independence and freedom when it comes their daily routines.
Making makeup easier — L'Oréal's Hapta tool uses the same technology created by the Alphabet-owned Verily. You can see Verily's technology in action with Liftware, which offers self-stabilizing and self-leveling forks and spoons to those with mobility issues.
The Hapta has smart motion controls and customizable attachments, aimed at helping with difficult-to-open packaging and, of course, more precise makeup application. The tool uses a magnetic attachment that has 360 degrees of rotation and 180 degrees of flexion. You can click The Hapta into place so it doesn't move around when you're applying makeup and it can lock into that position so you don't have to adjust again the next time you apply lipstick.
The Hapta has a built-in battery that takes three hours to fully charge. L'Oréal says you'll be able to get an hour of continuous use of out a single charge, which is around 10 applications in real-world usage.
Not just lipstick — L'Oréal is piloting the Hapta under its Lancôme brand later this year. The Hapta will start off with just a lipstick applicator, but L'Oréal is planning to expand the attachments to allow for more makeup options in the future.
Besides L'Oréal, there are some smaller brands out there already working on improving makeup application for those with mobility issues, like Kohl Kreatives and Guide Beauty. Still, it's a big deal that a major player like L'Oréal is jumping into making makeup more accessible for everyone. While it's still early, the Hapta device could help convince other makeup companies to adopt products that are inclusive of those with mobility issues.
INVERSE brings you everything from the weird, futuristic, and beautiful world of consumer technology at CES 2023. For all the latest technology coverage from the show, go to the INVERSE CES 2023 hub.
L'Oréal debuted its handheld smart makeup applicator targeted specifically at those with limited hand and arm mobility. The Hapta makeup tool was designed by L'Oréal's team of scientists and engineers and made its debut at CES 2023. The Hapta is similar to the stabilizing and leveling utensils that help those with hand tremors or limited…
L'Oréal debuted its handheld smart makeup applicator targeted specifically at those with limited hand and arm mobility. The Hapta makeup tool was designed by L'Oréal's team of scientists and engineers and made its debut at CES 2023. The Hapta is similar to the stabilizing and leveling utensils that help those with hand tremors or limited…