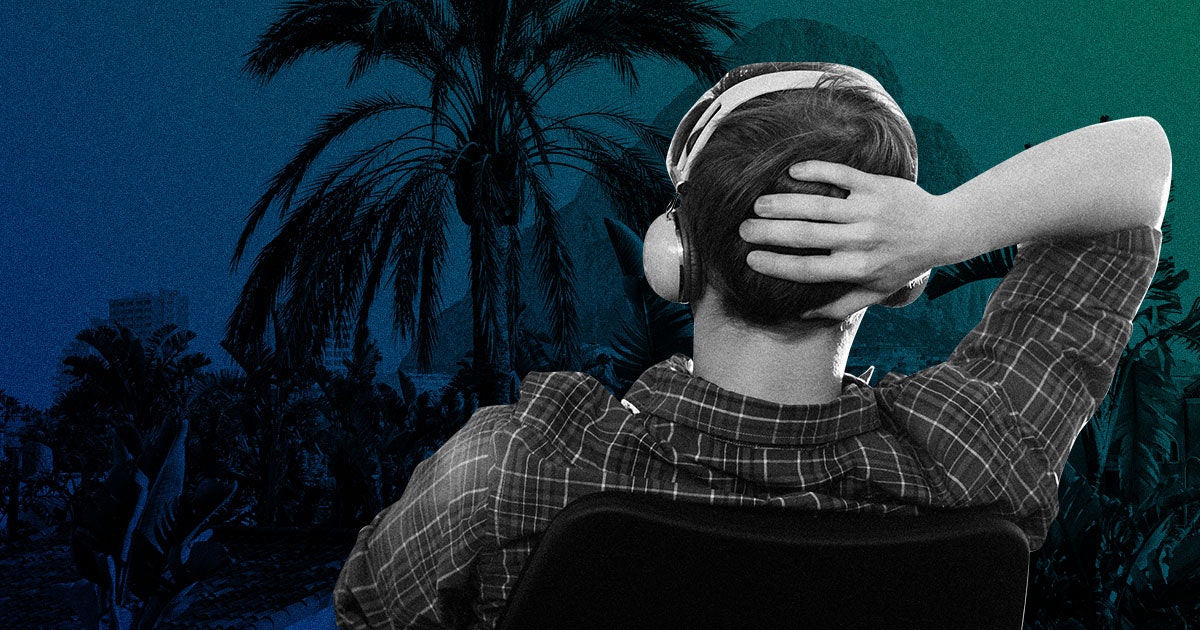 Majorly Upgrade Your Work-From-Anywhere Setup With These Tech Gifts
Working remotely is now the default setting for many of us, with some working local and others working a bit more…remotely. From Bali or Berlin, it's never been easier to live in your dream city while working and earning elsewhere. Whether you are at home or abroad, Samsung Galaxy's latest slate of tech items will majorly upgrade any work-from-anywhere setup. Upgrading your work-from-anywhere situation can not only level up your work in a technical sense, but it can also help boost your productivity and improve your overall well-being. To help you out, BDG Studios put together a list of some of the best pieces of gear that will enhance your remote office. And given the timing, we also recommend any of these items as cutting edge holiday gift ideas for any beloved jet-setting professionals that may be on your list.
Galaxy Book2 Pro 360
For those looking for power on the go, the Galaxy Book2 Pro 360 is your best ally, helping you to nail all your goals and then some. Book2 Pro 360's 2-in-1 design is optimized for video calls, whether you are using it as a laptop or tablet, making it perfect for however and wherever you choose to work. With a longer lasting battery, Book2 Pro 360 will go the distance during the times that you aren't at your desk or near an outlet. And with the S Pen, which comes included, Book2 Pro 360 is the perfect antidote for when you feel like being more creative on the fly.
Galaxy Tab S8 Ultra
Samsung's premium tablet is a robust addition to remote working environment. With a large 14.6″ sAMOLED screen, Galaxy Tab8 Ultra also includes a higher resolution that makes it a prime choice to utilize as a second monitor as it can easily link up with other Samsung products, like the Book2 Pro 360. That sync feature also extends to accepting calls on either device to keep that flow going throughout your working day. Tab S8 Ultra is perfect for multitaskers as it contains Samsung DeX mode, where you can take a closer look at things like videos, artwork, and documents on a larger display while still using your tablet for video chatting. Inspire your imagination with our fastest S Pen yet, with near-zero latency to feel even more like a real pen— it's included with purchase. And with two front-facing cameras and speakers with dynamic panning, it makes a great substitute for those sudden video conferencing meetings you might be dragged into in the middle of the afternoon.
Galaxy Z Fold4
The Galaxy Z Fold4 is a seriously durable and versatile option for a work-from-anywhere smartphone. Hands-free video calls means you can take your meetings no matter where you are and still lead a discussion. Its massive screen and multi-window view make it so you tackle many different tasks at the same time. The user interface and improved taskbar allow you to open three apps at once, meaning no more struggling with swiping to check urgent emails or meeting notes. It also comes with five cameras at varying megapixel strength, from the 50MP wide-angle camera to the 4MP under-display camera. There's even the ability to retouch your photos on the fly, and sharing them along with other files is made simple with the onboard share panel. The Z Fold4 also operates on Wi-Fi 6E, the latest standard which its faster than ever before meaning working-from-anywhere has never been such a breeze.
*Private Share features for both the sender and receiver require Galaxy devices with Windows 10, Android OS 10.0 (Q), and One UI 2.1 or above and the Quick Share app. Requires Wi-Fi and Bluetooth connection.
Working remotely is now the default setting for many of us, with some working local and others working a bit more…remotely. From Bali or Berlin, it's never been easier to live in your dream city while working and earning elsewhere. Whether you are at home or abroad, Samsung Galaxy's latest slate of tech items will…
Working remotely is now the default setting for many of us, with some working local and others working a bit more…remotely. From Bali or Berlin, it's never been easier to live in your dream city while working and earning elsewhere. Whether you are at home or abroad, Samsung Galaxy's latest slate of tech items will…