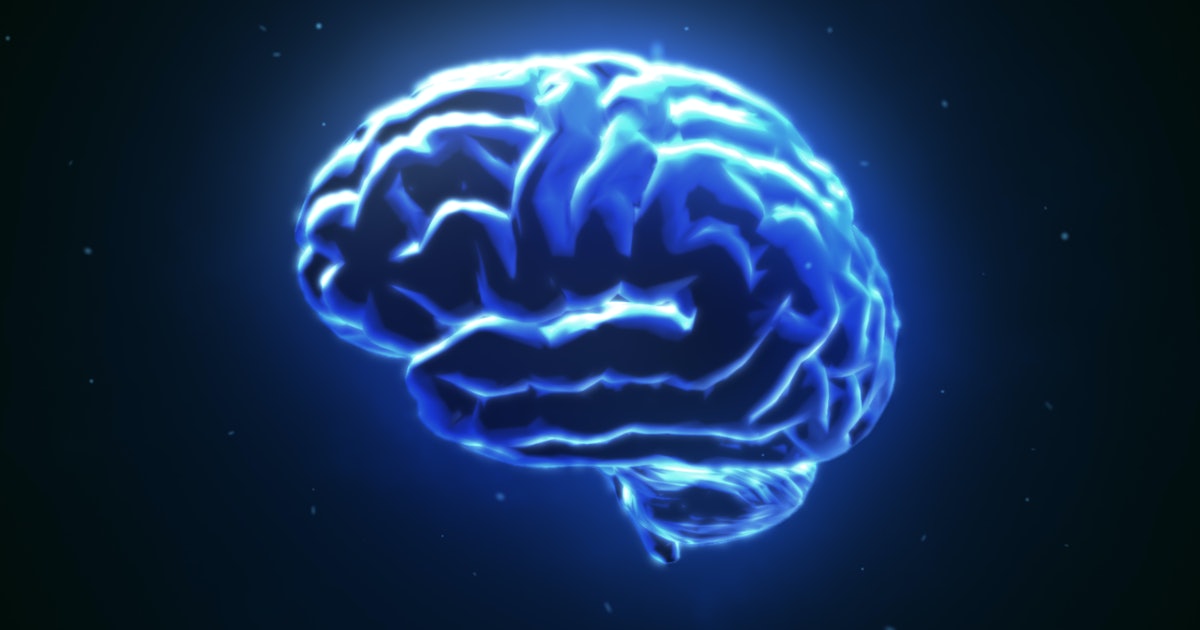 6 Strategies For Adults with ADHD To Help Create Positive Routines
If you're an adult with Attention-Deficit/Hyperactivity Disorder (ADHD), you likely have a love-hate relationship with routines. Sure, they make your life easier — but they can be hard to establish and stick with.
Adults with ADHD often experience symptoms of inattention, hyperactivity, and impulsivity, which means it can be difficult to stay focused, prioritize and complete tasks, sit or stand still, and control impulses like interrupting or talking excessively. These symptoms explain why creating and maintaining structure is so challenging for individuals with ADHD — but equally justify how establishing structure and routines can be beneficial.
Routines can help adults with ADHD limit procrastination, complete tasks, and stay focused. In short, routines may create the necessary order in your life at work, at home, or in social settings, and can help regain more control of your day.
We've compiled six helpful tips for adults with ADHD to create positive routines.
1. If You've Been Diagnosed With ADHD, Understand and Accept That Your Brain May Be Wired Differently
Neuroimaging studies have shown that many individuals with ADHD have structural brain differences. This includes the overall brain volume and volume of five regions in particular — the caudate nucleus, putamen, nucleus accumbens, amygdala, and hippocampus — which are different in people who have ADHD compared to others. These brain structures play important roles in establishing and maintaining focus and attention, processing complex thoughts, and regulating emotion. As a result, qualities that may come across as forgetfulness, distractedness, or impulsiveness may actually be caused by an inability to integrate information across different parts of the brain, or a delay in cognitive function.
The first step to establishing a routine is understanding why it's necessary: The above qualities are not your personality traits or a lack of willpower — they are part of what makes you unique. Adding routine to your life can give your brain a way of responding to things you often confront or experience in your daily life. This method can help you maintain your focus and stay organized.
Routines become instinctual over time, so over time, it will become easier to continue. Take things one day at a time, and remember: Establishing a new routine is a marathon, not a sprint.
2. Start with Small Changes
When it comes to creating a new routine, it's best to begin with one small thing you can do that will make your life easier. Choose something attainable and achievable before moving on to more complicated changes. This may include designating a special place in your home for your wallet and keys so that you can find them easily, or scheduling 20 minutes after your workday to respond to unanswered text messages from loved ones.
3. Find Support
Sharing your intentions with your loved ones will not only make your new routine more real, but it will allow them to support you as you figure it all out. Tell your friends, family members or partner, and ask them to check in with you regularly. Talking about your new routine can also help keep you motivated and build momentum throughout the process.
4. Create Both Digital and Visual Reminders
Individuals with ADHD have difficulty with time management, often struggling with the feeling that time is passing without them being able to complete tasks accurately and well. Getting distracted or feeling like your to-do list is never-ending can feel like a setback.
That's why it can be helpful to set a timer on your phone giving yourself a certain amount of time — say 30 minutes — to focus on one thing before taking a break and switching to something else. Visual reminders like a physical calendar on a dry-erase board at home are another simple yet effective way to jog your memory and remind yourself of your intentions.
5. Be Patient With Yourself
While motivation is typically high when we first establish a new routine, it's been known to drop at times as it becomes part of your lifestyle — and that's totally normal. Be patient with yourself as you integrate your new schedule into your daily life, and remember that a setback does not mean defeat. The best thing you can do if you hit a speed bump is to use it as motivation to re-establish your routine the following day.
6. Find a Treatment Plan that Works For You
While routines can be incredibly helpful for adults with ADHD, it's important not to forget that they work in collaboration with management as discussed with your doctor. Everyone with ADHD has different needs, so finding a treatment plan that works specifically for you can help you better manage your symptoms. It's also helpful to remember that your needs may change, so ongoing communication with your doctor is important every step of the way.
If you and your doctor decide that medication might be a helpful part of your treatment plan, you have options to consider. Ask your doctor if Vyvanse® (lisdexamfetamine dimesylate)(CII) can help manage your ADHD symptoms. Vyvanse is a prescription medicine used for the treatment of ADHD in patients six years and older.
Since Vyvanse is a federally controlled stimulant medicine that can be abused or lead to physical or psychological dependence, doctors will ask if you have ever abused or been dependent on alcohol, illegal drugs, or prescription medicines. Doctors also want to know about your history and any family history of heart conditions and suggest regular blood pressure and heart rate checkups. Patients taking Vyvanse should tell their doctor right away if they have chest pain, shortness of breath, or fainting while taking Vyvanse.
Scroll below for additional Important Safety Information, including Boxed WARNING for Abuse and Dependence. Click here for Medication Guide and discuss with your doctor.
IMPORTANT SAFETY INFORMATION (CONT'D)
Abuse & Dependence. Vyvanse, other amphetamine containing medicines, and methylphenidate have a high chance for abuse and may cause physical and psychological dependence. Your healthcare provider (HCP) should check you or your child for signs of abuse and dependence before and during treatment with Vyvanse.
Tell your HCP if you or your child have ever abused or been dependent on alcohol, prescription medicines, or street drugs. Your HCP can tell you more about the differences between physical and psychological dependence and drug addiction.
Vyvanse is a federally controlled substance (CII) because it contains lisdexamfetamine dimesylate that can be a target for people who abuse prescription medicines or street drugs. Keep Vyvanse in a safe place to protect it from theft. Never sell or give your Vyvanse to anyone else because it may cause death or harm to them and it is against the law.
Who should not take Vyvanse?
Do not take Vyvanse if you or your child are:
allergic to amphetamine products or any of the ingredients in Vyvanse. See Medication Guide for a list of ingredients.
taking, or have stopped taking in the last 14 days, a medicine called a Monoamine Oxidase Inhibitor (MAOI).
being treated with the antibiotic linezolid or intravenous methylene blue.
Vyvanse may cause serious side effects, including:
Heart-related problems including: sudden death, stroke, and heart attack in adults; sudden death in children who have heart problems or heart defects; increased blood pressure and heart rate. Your HCP should check you or your child carefully for heart problems before starting treatment with Vyvanse. Tell your HCP if you or your child have any heart problems, heart defects, high blood pressure, or a family history of these problems. Your HCP should check your or your child's blood pressure and heart rate regularly during treatment with Vyvanse. Call your HCP or go to the ER right away if you or your child have any signs of heart problems such as chest pain, shortness of breath, or fainting during treatment with Vyvanse.
Mental (psychiatric) problems, including: new or worse behavior and thought problems; new or worse bipolar illness; new psychotic symptoms (such as hearing voices, or seeing or believing things that are not real) or new manic symptoms. Tell your HCP about any mental problems you or your child have or about a family history of suicide, bipolar illness, or depression. Call your HCP right away if you or your child have any new or worsening mental symptoms or problems during treatment with Vyvanse, especially hearing voices, seeing or believing things that are not real, or new manic symptoms.
Slowing of growth (height and weight) in children. Children should have their height and weight checked often during treatment with Vyvanse. Vyvanse treatment may be stopped if your child is not growing or gaining weight.
Circulation problems in fingers and toes (Peripheral vasculopathy, including Raynaud's phenomenon). Tell your HCP if you or your child's fingers or toes feel numb, cool, painful, change color from pale, to blue, to red, or if they are sensitive to temperature. Call your HCP right away if you or your child have any signs of unexplained wounds appearing on fingers or toes during treatment with Vyvanse.
Serotonin Syndrome. A potentially life-threatening problem called serotonin syndrome may happen when Vyvanse is taken with certain other medicines. Stop taking Vyvanse and call your HCP or go to the nearest hospital ER right away if you or your child develop any of the following signs and symptoms of serotonin syndrome: agitation, flushing, coma, loss of coordination, dizziness, seeing or hearing things that are not real (hallucination), high body temperature (hyperthermia), fast heartbeat, seizures, sweating, confusion, tremors, stiff muscles, or muscle twitching, changes in blood pressure, nausea, vomiting, diarrhea.
Before taking Vyvanse, tell your HCP about all medical conditions, including if you or your child:
are pregnant or plan to become pregnant. Vyvanse may harm the unborn baby.
are breastfeeding or plan to breastfeed. Vyvanse passes into breast milk. You or your child should not breastfeed during treatment with Vyvanse. Talk to your HCP about the best way to feed the baby during treatment with Vyvanse.
What are possible side effects of Vyvanse?
The most common side effects of Vyvanse in children 6 to 17 and adults with ADHD include:
loss of appetite (anorexia)
trouble sleeping
dizziness
decreased appetite
stomach pain
irritability
diarrhea
anxiety
nausea
dry mouth
weight loss
vomiting
What is Vyvanse?
Vyvanse is a prescription medicine used for the treatment of Attention-Deficit/Hyperactivity Disorder (ADHD) in patients 6 years and above. Vyvanse is not for use in children under 6 years of age with ADHD. Vyvanse is not for weight loss. It is not known if Vyvanse is safe and effective for the treatment of obesity.
For additional safety information, click here for Prescribing Information and Medication Guide and discuss with your HCP.
You are encouraged to report negative side effects of prescription drugs to the FDA. Visit www.fda.gov.medwatch, or call 1-800-FDA-1088.
US-LIS-1372v1.0 11/22
This advertising content was produced in collaboration between BDG Studios and our sponsor, without involvement from Inverse's editorial staff. Learn more here.
If you're an adult with Attention-Deficit/Hyperactivity Disorder (ADHD), you likely have a love-hate relationship with routines. Sure, they make your life easier — but they can be hard to establish and stick with. Adults with ADHD often experience symptoms of inattention, hyperactivity, and impulsivity, which means it can be difficult to stay focused, prioritize and…
If you're an adult with Attention-Deficit/Hyperactivity Disorder (ADHD), you likely have a love-hate relationship with routines. Sure, they make your life easier — but they can be hard to establish and stick with. Adults with ADHD often experience symptoms of inattention, hyperactivity, and impulsivity, which means it can be difficult to stay focused, prioritize and…