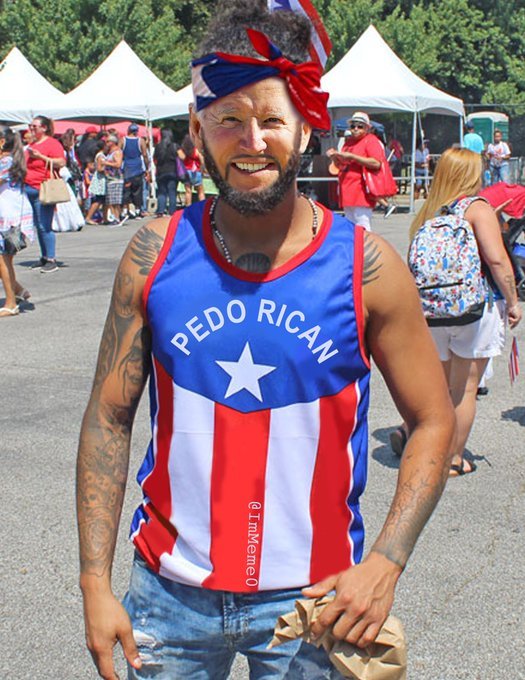 Wednesday "Hump Day" Newsfeed: A Man for All … You Know, 'The Thing' … for All Seasonings…
Posted by Maggie on October 5, 2022 in General News
If you don't vote demo-commie you're not Hispanic, not a joke … Not a joke, man. Let me repeat that…
Eddie Scarry: Are Latin American Migrants Really As Dumb Or Pathetic As Democrats And The Media Say? Democrats really believe these people are pitiful and stupid. At least DeSantis doesn't question their dignity.
When these people tell you who and what they are, listen to them and believe them…
Houston Keene, Jessica Chasmar: SHIFTING FOCUS – Member of Biden Treasury Dept's new 'equity' group wants to defund police, focus policy on race: Vice Chair Felicia Wong of Treasury Dept's new racial equity committee wants to defund police, 'center race' in all policy and authored reports that argued 'police budgets should be reduced,' and 'true equity means equity of outcome'
VIDEO: Squad member Cori Bush standing by 'defund the police' movement despite crime spike
Ned Ryun: Biden Administration's Manipulated Energy Policy Demonstrates Ignorance of History: We could end up being heavily dependent on China, which of course, like Russia, would absolutely use energy policy for leverage.
NEWS:
Fueling our inflation/recession…
VIDEO: OPEC+ cuts oil production amid fears over higher gas prices
Caitlin McFall: OVER A BARREL – Oil prices expected to surge as OPEC ignores Biden's pleas: Ministers from OPEC+ on Wednesday said they would cut oil production by 2 million barrels a day in a move expected to raise gas prices.
Thomas Catenacci: Americans should prepare for gas prices to keep rising, analysts warn: OPEC 'threw a bucket of cold water' on the idea of lower gas prices, a petroleum analyst told FOX Business
And so, as OPEC decides to cut their oil production, the Brandon administration wankers return to blaming Putin for our coming high gas/energy prices…
*OPEC+ IS ALIGNING WITH RUSSIA WITH ANNOUNCEMENT: JEAN-PIERRE

So OPEC+… Russia… China… India… Brazil… Africa… anyone else?

— zerohedge (@zerohedge) October 5, 2022
Karine Jean-Pierre: "It's clear that OPEC+ is aligning with Russia with today's announcement."

Read more: https://t.co/DVxEPwchoN pic.twitter.com/41SNwqQfKv

— The Post Millennial (@TPostMillennial) October 5, 2022
PM: 'IT'S NUANCED': White House refuses to own rising gas prices after taking credit for lowering them: "You've said the president was responsible for gas prices coming down. Is the President responsible for gas prices going up?" Fox News' Peter Doocy asked. … If we've learned anything as 'fact' with the left/dems, know that when they use the word "nuance(d)" to answer a question they are telling you that you're too stupid/ignorant to understand.
Rebecca Downs: Karine Jean-Pierre Pressed on Who's to Blame for Surging Gas Prices
Jack McEvoy: Biden Does Damage Control As Rising Gas Prices Threaten Democrats' Midterm Hopes
VIDEO: Pete Buttigieg: We will be proud when America 'leads the way' into EV future … Cavuto directly asked Buttigieg about Kamala Harris's recent "equity" declaration in hurricane relief, to which he oddly deflects with the old Marxist blub 'each according to their need'. In response to the query over OPEC/PPEC+ cutting oil production against Biden's begging them to produce more while drastically depleting our Strategic Oil Reserve Buttigieg stupidly remarks how we'll be better-off not being at the mercy of foreign oil, completely rake-smacking himself because Biden abolished our energy independence within hours of taking over the Oval Office. Then when pointblank asked about refilling/replacing what Biden has siphoned from the SOR he then muddles about without an answer as he continues to push EVs.
If the MSM's panicking, you know it's a good thing…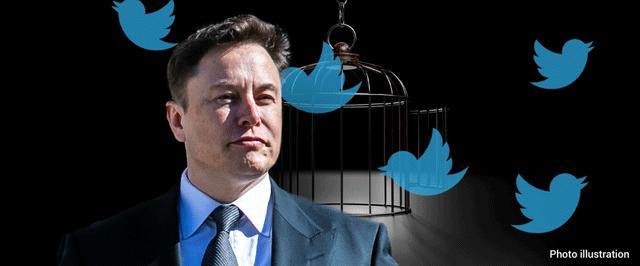 "virtually every Twitter employee I've spoken to in the last six months has told me that he or she plans to leave if Mr. Musk takes over" https://t.co/cytghPTaWi

— Tom Gara (@tomgara) October 5, 2022
He says that as if it's a 'bad thing'. But I'd wager the bulk of them are about as sincere and/or resolute as those libs/leftists that always insist they'll move to Canada if Trump/republican becomes POTUS, so…
Lindsay Kornick: MEDIA MELTDOWN – Reporters, pundits panic as Musk pivots to close Twitter deal: 'Be afraid, be actually afraid'. NBC News reporter Ben Collins suggested the purchase could affect the 2022 midterm elections … Uh-huh, how so, exactly, Ben? How so? You mean, like the FBI influencing social media outlets to scuttle and block this particular news story during the last election in 2020 that "The Big Guy" was running in…
Charles Creitz: DAMNING INFORMATION – Ex-Hunter Biden business partner: FBI 'altered history' in handling of laptop before 2020 election: Tony Bobulinski suggested a net 21,500 voters in 3 states could have flipped the election to Trump in the absence of the Hunter's story suppression
VIDEO: Tucker Carlson: This is the definition of corruption: Fox News host Tucker Carlson weighs in on Hunter Biden's questionable business dealings and the FBI's alleged suppression of criminal evidence against the Biden family
VIDEO: Ex-Hunter Biden business partner Tony Bobulinski: FBI 'altered history' in handling of laptop before 2020 election
VIDEO: Hunter Biden's business dealings: Tony Bobulinski reveals alleged fraud
VIDEO: Rep. James Comer, R-Ky. discusses key takeaways from Tucker Carlson's sit-down interview with Bobulinski.
BREAKING: @America1stLegal has SUED the FBI for illegally concealing records concerning its collusion with Big Tech to censor the Hunter Biden corruption story during the 2020 election: https://t.co/7ntTCxk3qp

— Stephen Miller (@StephenM) October 4, 2022
HOW IT STARTED: Zuckerberg: Facebook Throttled Hunter Biden Laptop Story After FBI Warned Of Potential 'Russian Propaganda.'

—Legal Insurrection, August 25th.

How it's going: Facebook to purge thousands of workers in 'quiet layoffs.'

—The New York Post, today.
Alex Sowyer: FBI, big tech accused of colluding to protect Hunter Biden in lawsuit by pro-Trump group: A pro-Trump legal group is taking the FBI to court in an effort to reveal its communications with tech giants to censor news about Hunter Biden's laptop and the Biden family's alleged dealings with Chinese and Ukrainian officials…
Speaking of the FBI/DOJ, never forget their involvement under the Obama administration of the Trump-Russia hoax, as well as their involvement in the January 6th protest/riot…
Kerry Picket: House Republicans prepare to rein in FBI, DOJ with strict oversight and new laws
VIDEO: Carter Page on FBI corruption and partisanship: 'I'm hoping for some truth': Former Trump campaign adviser Carter Page discusses FBI corruption involving Igor Danchenko and how government surveillance transformed his life.
Diana Glebova: Trump Turns To Supreme Court On Mar-A-Lago Raid
And now this…
For some, the revelations and continued actions of the FBI and its parent organization the DOJ are shocking and surprising. For the rest of us, given those agencies' histories it's neither. Since they are operating with absolute impunity and with either the approval of or, likely, at the behest of the nation's chief executive by way of the Kalorama Kompound, they're still at it. Like they did in targeting uppity parents at school board meetings who loudly and justifiably protested the rape of their children, body, mind and soul…

I think at this point, the word "unprofessional" has no real meaning in describing the way the FBI operates, at least from an outsider's point of view. From their point of view, they are acting with absolute professionalism as a de facto Gestapo-like political hit squad and secret police of the Deep State in general and this junta in DC in particular. They certainly handled whistleblower Steven Friend professionally in moving to drum him out of the Bureau for exposing its agenda to proclaim a national security threat from "white supremacists" as the pretext to outlaw and punish political opposition.

It goes hand in hand with the FBI/DOJ's complete and abject failure in stopping the real threat from Islamic supremacism and the terrorism it employs to achieve its totalitarian goals. Any time anyone speaks out against what is an actual existential threat to our existence, they are slimed as "Islamophobic" and silenced…
Read the whole thing at the above link.
Unless investigating actual crime-CRIME, the FBI/DOJ has no damn business dictating healthcare in this country. NO DAMN BUSINESS! As I said in yesterday's Newsfeed post, I 'fear' for the future of the medical industry in this country and 'We the Patients'…
Daniel Greenfield: AMA Demands DOJ "Investigate and Prosecute" Critics of Transgender Child Mutilation: Leftist child abusers turn to the police state. … When you hear doctors who can still have active practicing careers for another 20+ years saying they're considering retiring, it's bullshit like this (and the COVID Nazism) that are making them throw-out their practices. My own doctor has been considering it since ObamaCare was shoved down the medical industry's collective throats, and he's six years younger than me. My sister (two years younger than me) who is a doctor has been considering it for the last few years. Right now the senior doctors are practicing while being forced to look over their shoulder, their patients' individual status be damned. And not just the senior doctors, but my doctor daughters' generation of physicians. I hear it from them when we are sitting around discussing their practices. By the way, not all physicians are members of the left-leaning American Medical Association (AMA), but the group likes to make everyone think they speak on behalf of all doctors.
The American FBI/DOJ is broken…
AP: Judge rules naughty bits off limits at Trump dossier trial
Igor Danchenko is scheduled to go on trial next week in U.S. District Court in Alexandria on charges of lying to the FBI. Special Counsel John Durham says Danchenko was a primary source of information in a dossier about Trump prepared by British spy Christopher Steele at the request of Democrats during the 2016 presidential campaign.

The indictment alleges that Danchenko's primary source of information was actually a Democratic operative named Charles Dolan, a public relations executive who volunteered for Trump's opponent, Hillary Clinton. Prosecutors say the FBI would have been able to judge the veracity of the dossier more accurately if Danchenko had admitted his primary source was a Clinton supporter…
Actually, in all reality, the top floor political hacks at the Obama FBI/DOJ were in on the whole damn thing and colluding with the Hillary Clinton campaign dregs.
Laurel Duggan: Two Major Holes Found In FBI's Case Against Pro-Life Father, Documents Reveal
Every federal agency/department has been politically weaponized, and do not discount the Biden IRS Gestapo he has planned…
Landon Mion: Sen. Marshall introduces bills designed to prevent IRS overreach following agency expansion: The bills come after Biden signed the Inflation Reduction Act in August, giving an $80 billion boost to the IRS over a 10-year period
Oh…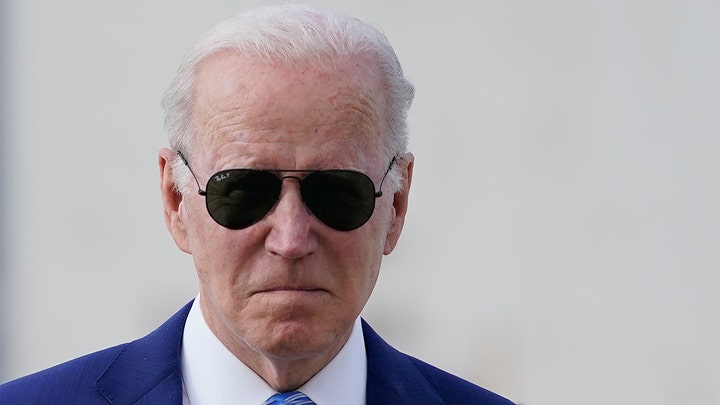 Stephen Sorace: Secret Service claims no records exist of Biden's Delaware visitors, report says: Secret Service wrote 'no responsive records' found relating to visitor logs at Biden's homes in Delaware … Worth noting, the guy has spent an incredible amount of time at his Delaware digs in less than two years in the White House.
Hump Day Reads:
The Biden broken wide-open border…
Lee Brown: DeSantis blasts 'illegal alien' looters after Hurricane Ian in Florida: Three of the four alleged looters busted in hurricane-ravaged Florida were illegal aliens, according to Gov. Ron DeSantis — — who said he'd like to "drag them out by the collars" and "send them back to where they came from."…
Danielle Wallace: NYC Mayor Adams condemns 'far left' Democrats for 'doing nothing,' 'silence' on border crisis: Adams has relocated New York City's migrant tent city build to Randall's Island … That deafening loud *bang* you just heard was NYC Mayor Adams slamming the empty barn door on this major ongoing issue. In just two years there have been atleast 3+ million (counting 'got-aways) allowed in this country under democrat rule.
Going Full-Orwellian…
"Every statue and street building has been renamed, every date has been altered. And the process is continuing day by day and minute by minute. History has stopped. Nothing exists except an endless present in which the Party is always right." – George Orwell, 1984

— Kenny (@graceand_truth) October 5, 2022
Don Feder: Democrats dig the graves of freedom and prosperity: No party has done more to undermine the rule of law
Peter Kasperowicz: MODEL BEHAVIOR – Biden admin wants 'national strategy' for pushing woke policies in companies across America: Biden administration officials wants federal government to be diversity, equity 'model of excellence' for the nation
VIDEO: Mollie Hemingway: Americans see racism in diversity, equity, inclusion mantra
Margo Cleveland: With New Documents, The Biden Administration's Targeting Of A Pro-Life Dad Just Got Crazier: The message of intimidation will last longer than the public's outrage, which is exactly what the Biden administration counted on.
WE: Biased media hit Florida before Ian: Already at that point, they were attempting to lay the groundwork for a storyline about a supposedly "lax response to the storm so far," as one reporter put it in a press conference…
The Witnesses the J6 Tribunal Won't Call On…
Jim Hoft: In Riveting Interview: J-6 Victim Victoria White Describes Unbelievable Bare-Fisted Beating by DC Police on Jan 6th and the Nightmare that Followed — MUST SEE VIDEO
Daily Caller: Jan. 6 Committee Will Not Release Its Final Report Until After November Elections
Order in the Court…
Marc Garrett: 'The Dissents Of Clarence Thomas: Fealty To Constitutional Originalism': In direct contrast to a living Constitution, Thomas has courageously adhered to the principle of constitutional originalism—the idea that the Constitution is to be interpreted with the meaning the text held when ratified…
Carrie Severino: Supreme Court's new term should bring constitutional clarity, as far left turns up the heat on justices: Affirmative action, voting and religious rights are key parts Supreme Court docket in new term
The left is fully off-the-rails…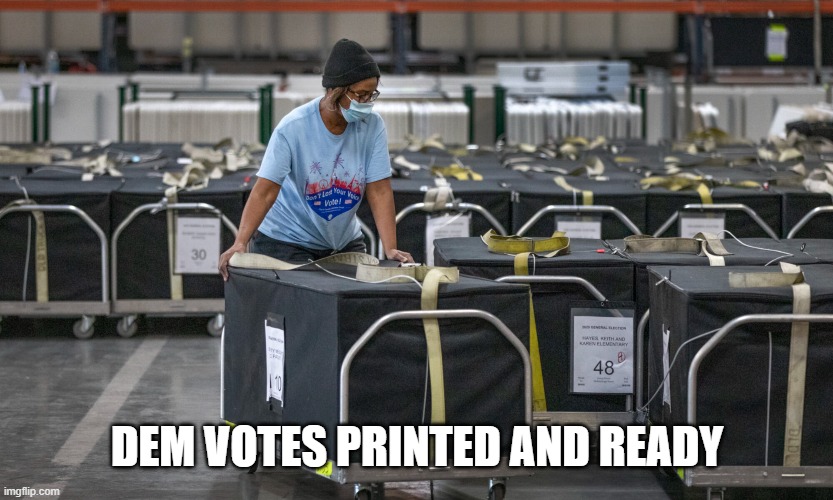 WOW WOW WOWWWWWWWWWWWW.

I have never seen anything age this poorly, this quickly. By NYT's @stuartathompson

Also, could adults stop using the Democrat propaganda term "election denial" to describe people with legitimate challenges to election administration? It's so puerile. pic.twitter.com/YEcevYjhdI

— Mollie (@MZHemingway) October 5, 2022
<
Twitchy: 'WOWWW'! Mollie Hemingway spots NY Times debunking their own election 'conspiracy theory' debunking just a day earlier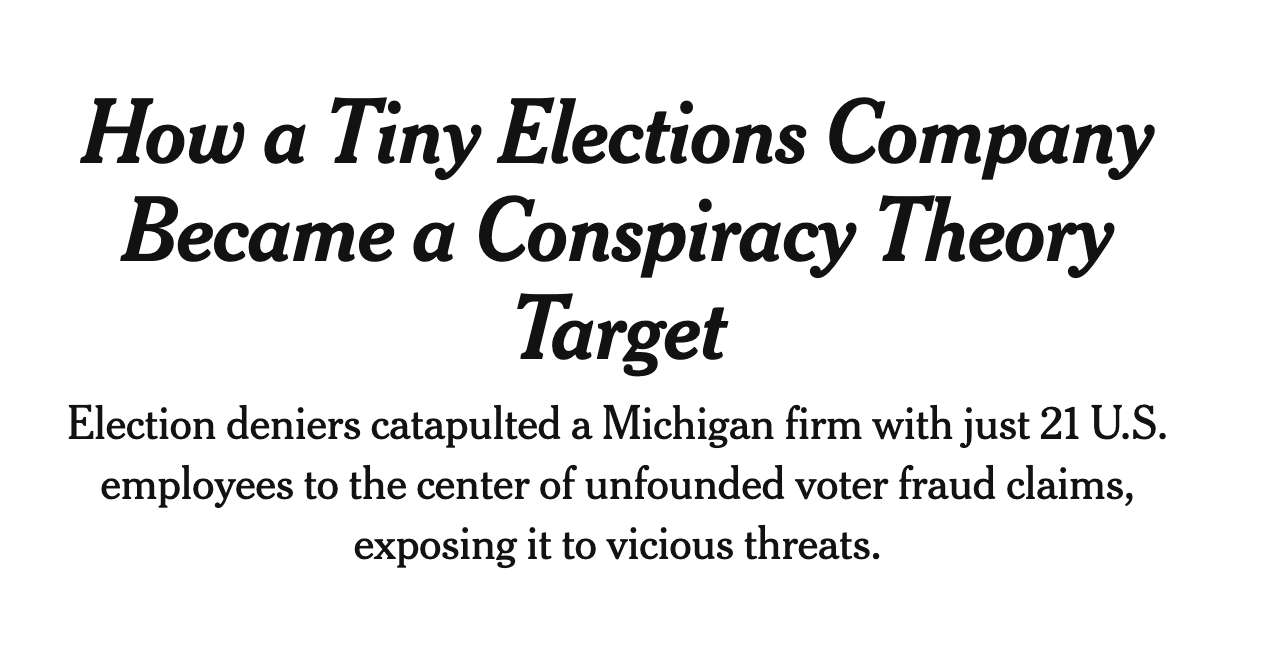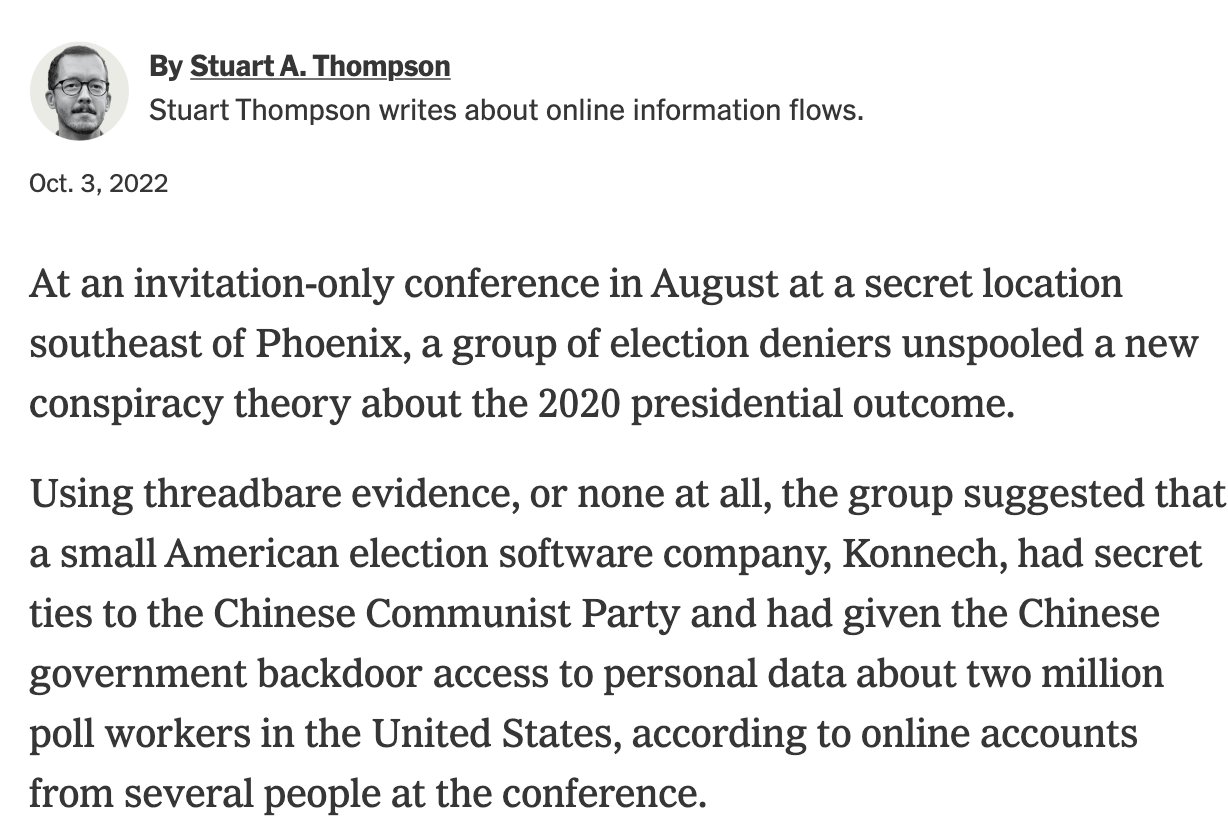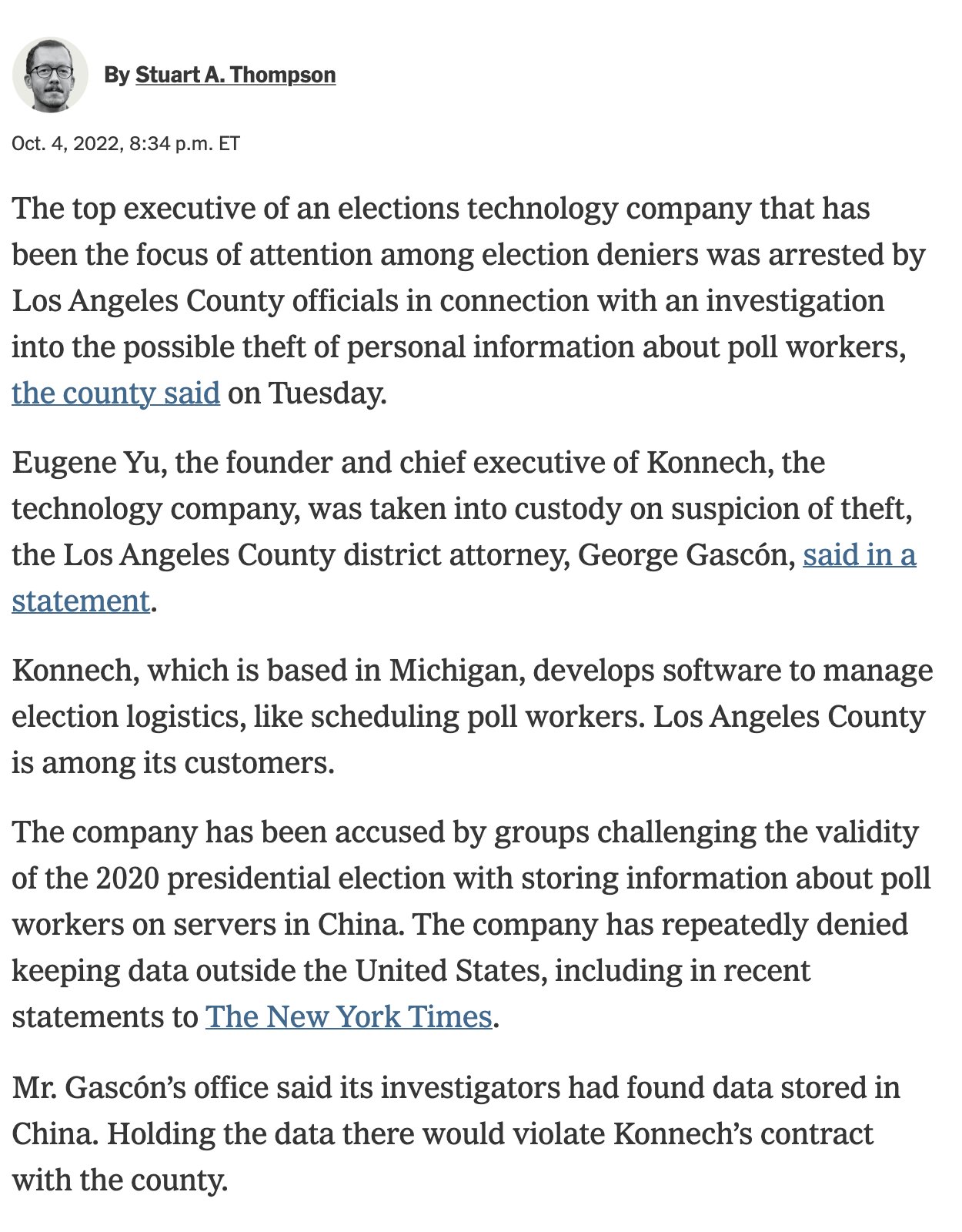 Oct. 3: lengthy feature "debunking" a "conspiracy theory" about security of poll worker data.
Oct. 4: arrest on just that charge.

All from a newspaper that spent *years* pushing the absurd conspiracy theory that Trump stole the 2016 election by colluding with Russia.

— Mollie (@MZHemingway) October 5, 2022
They're just grooming us for further election irregularities.

— Margot Cleveland (@ProfMJCleveland) October 5, 2022
Story #1 gets picked up by virtually every national outlet.
Story #2 is ignored by every national outlet.

Because narrative, not information, is the goal.

— Generalissimo Illegal Neanderthal 🇺🇲✝️ (@rayrothfe) October 5, 2022
VIDEO: Kellyanne Conway: Dems want midterms to be about abortion, climate and 1/6
Benjamin Weingarten: The outrageous, Democrat-friendly census errors you've heard nothing about
Gov. Ron DeSantis and other Florida Republicans rejected major climate laws. Now they're seeking storm aid.https://t.co/Ko3kI4Xs7W

— The New York Times (@nytimes) October 4, 2022
This is the most ridiculous period of time since the 16th century witch hunts.

— Blacks Cats Matter🚜Redact your tax returns (@equinenduro) October 5, 2022
Twitchy: NY Times unleashes 'most stupid and idiotic tweet in the entire history of Twitter' for gotcha attempt on Fla. Republicans
Maurice Richards: Leftist Political Terror Against Republicans Greenlighted by Biden and the Left: The Left has the institutional power, but we still have the people. It's time to stand together.
The new expendables…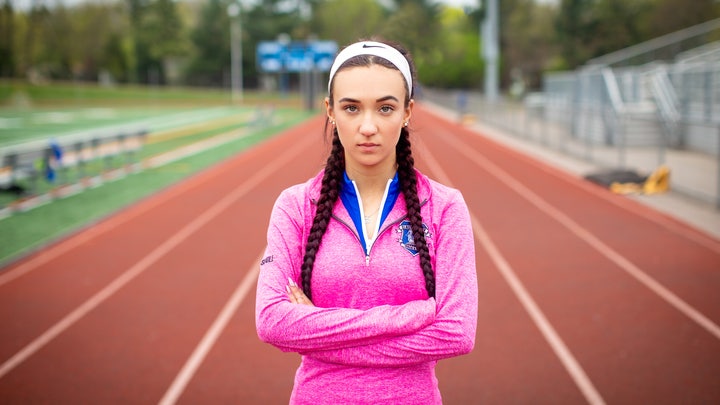 Selina Soule: I am a women's track and field champion. Here's why I continue to fight for the future of women's sports: Track and field is my passion and that's why I must speak up about what's happening with biological males competing in women's sports
Lincoln Brown: A New York Father Is Fighting for His Daughter's Body and Soul
Athena Thorne: California Passes Law to Lure, Keep, and Mutilate Children: Gov. Gavin Newsom signed SB-107 into law on Thursday, setting up California as a sanctuary state for minors seeking medical and psychological assistance in their delusional quest to become a member of the opposite sex…
Lincoln Brown: Newsom Signs a Bill to Persecute Doctors: Newsom, in his never-ending quest to make California a post-apocalyptic wasteland of mob rule, Mad Max-style running battles, ritual cannibalism, mutant animals, and the adult version of Lord of the Flies, has signed AB-2098 into law…
University of Essex: Masks saw more than 90% of deaf people struggle to communicate during pandemic
Ben Kesslen: NYU chem professor says he was fired after students complained class was too hard
Maitland Jones Jr. says that, despite decades of experience, the $80K-a-year school catered to students who were failing his organic chemistry class and canned him, according an interview in the New York Times.

Eighty-two of Jones' 350 students signed a petition against him last spring, saying Jones had made his class too difficult and was at fault for their failing grades.

"Students were misreading exam questions at an astonishing rate," Jones, who authored the 1,300-page textbook "Organic Chemistry," wrote in a grievance to NYU obtained by the Times.

"In the last two years, they fell off a cliff," the 84-year-old professor said of the college kids' pandemic performance. "We now see single digit scores and even zeros."

"They weren't coming to class, that's for sure, because I can count the house," Jones added, defending himself and saying the kids simply were not studying hard enough. "They weren't watching the videos, and they weren't able to answer the questions."
ANYONE going into pre-med knows that Organic Chemistry is, perhaps, one of the hardest courses you will take. It separates the Wheat from the Chaff in pre-med students. It is an absolute requirement to tackle if you are not only serious about becoming a doctor, but serious about being a damn good and responsible doctor. In O-Chem you either pass, fail, or drop-out within a few classes. Our high school actually offered an O-chem class that my middle daughter took Yes, students dropped out within a week or two. She stuck it out and then ended up "testing out" of a first year O-chem course (for college credit) when she went into her pre-med college freshman year. That said, my oldest DNP daughter also teaches nursing classes in in a college and she runs into this bullshit from students that NYU's professor outlined in the article…
An NYU spokesperson said multiple students had complained about Jones' "dismissiveness, unresponsiveness, condescension and opacity about grading."
After her first two years of that sort of bullshit from whiny-assed students she started beginning her first day of classes with new students with, "You're NOT in high school anymore. You've decided to go into the nursing profession. You're paying for these classes you have chosen to major in. Get your money's worth at your own responsibility or if/when you graduate and become a nurse you'd better not have to pay dearly because you were responsible for injuring or causing the death of a patient and are considered a horrible nurse. Know that nurses today are carrying the responsibilities and doing some of the work doctors did decades ago." (Yeah, I wrote it for her.)
Write your own damn fiction…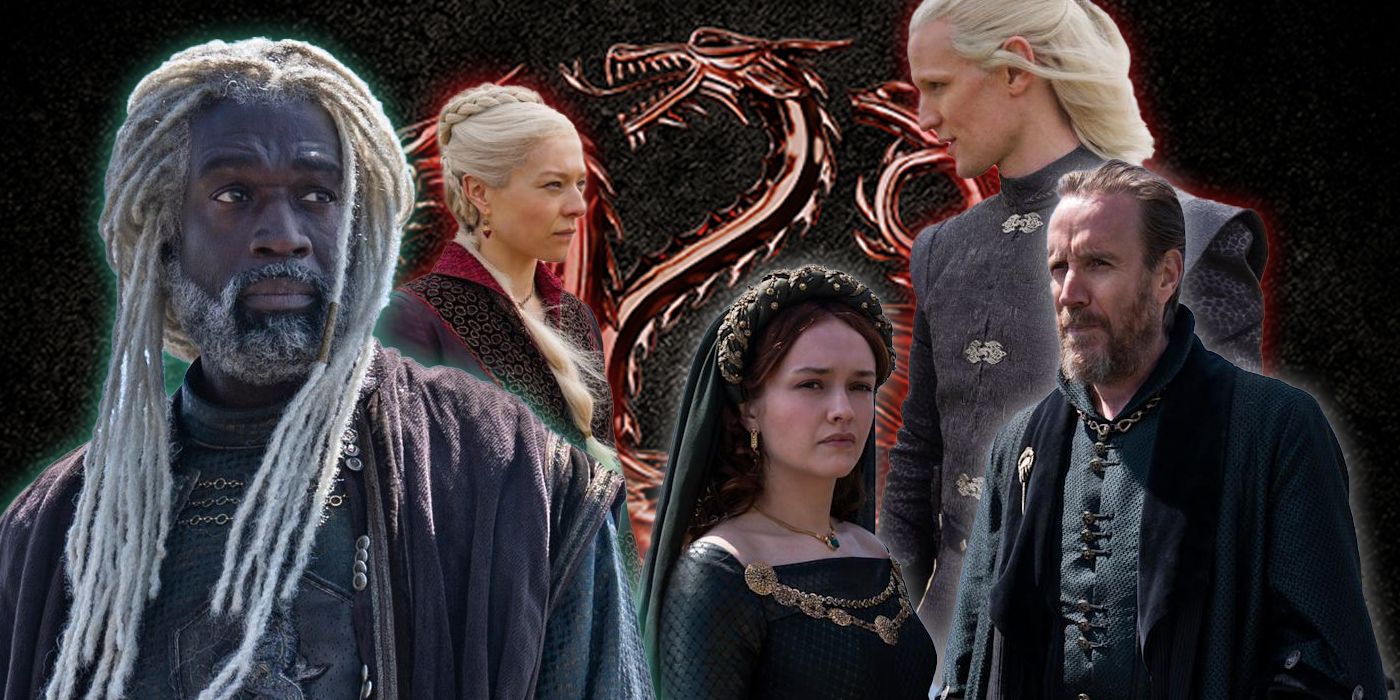 The fact remains, Game of Thrones books author George R.R. Martin is directly involved in this prequel spin-off HBO series and he made the creative decision to change the Valyrians to black instead of white. He did. His right as 'the god' of his fictional universe.
Ethan Shanfeld: 'Game of Thrones' Fans Boycott George R.R. Martin's Next Book, Accusing Coauthors of Racism: "If George had indeed made the Valyrians Black instead of white, as he mused on his 'Not a Blog' in 2013, and this new show proposed to make the Velaryons anything other than Black, we would have had the same issue with it and would have shared the same opinion…" … While I'm having very little, if any, issues with the 'black' dragon clan House Velaryon in the HBO series "House of the Dragon", I too have a bigger problem with the whole #WOKE "re-imagining" the entitled self-righteous left does with another writer's/author's intellectual property simply for gender/race 'equity' reasons. Like this…
Trudy Ring: 'Wizard of Oz' to Get LGBTQ-Inclusive, Racially Diverse Remake
Send him back to his parents' basement…
Salena Zito: 'There's no there there': Fetterman's problems go beyond his health
Zachary Faria: John Fetterman cannot be trusted with political power
Meanwhile…
DERP, Gerry. DERP…
Governor DeSantis will soon feel the wrath of Florida's Latino voters outraged by his toying with the lives of those Venezuelan refugees he exploited.

— Geraldo Rivera (@GeraldoRivera) October 5, 2022
Brian Flood: Pollster calls Charlie Crist 'defanged' after Florida survey shows him badly trailing DeSantis: New poll shows DeSantis up 11 points over Crist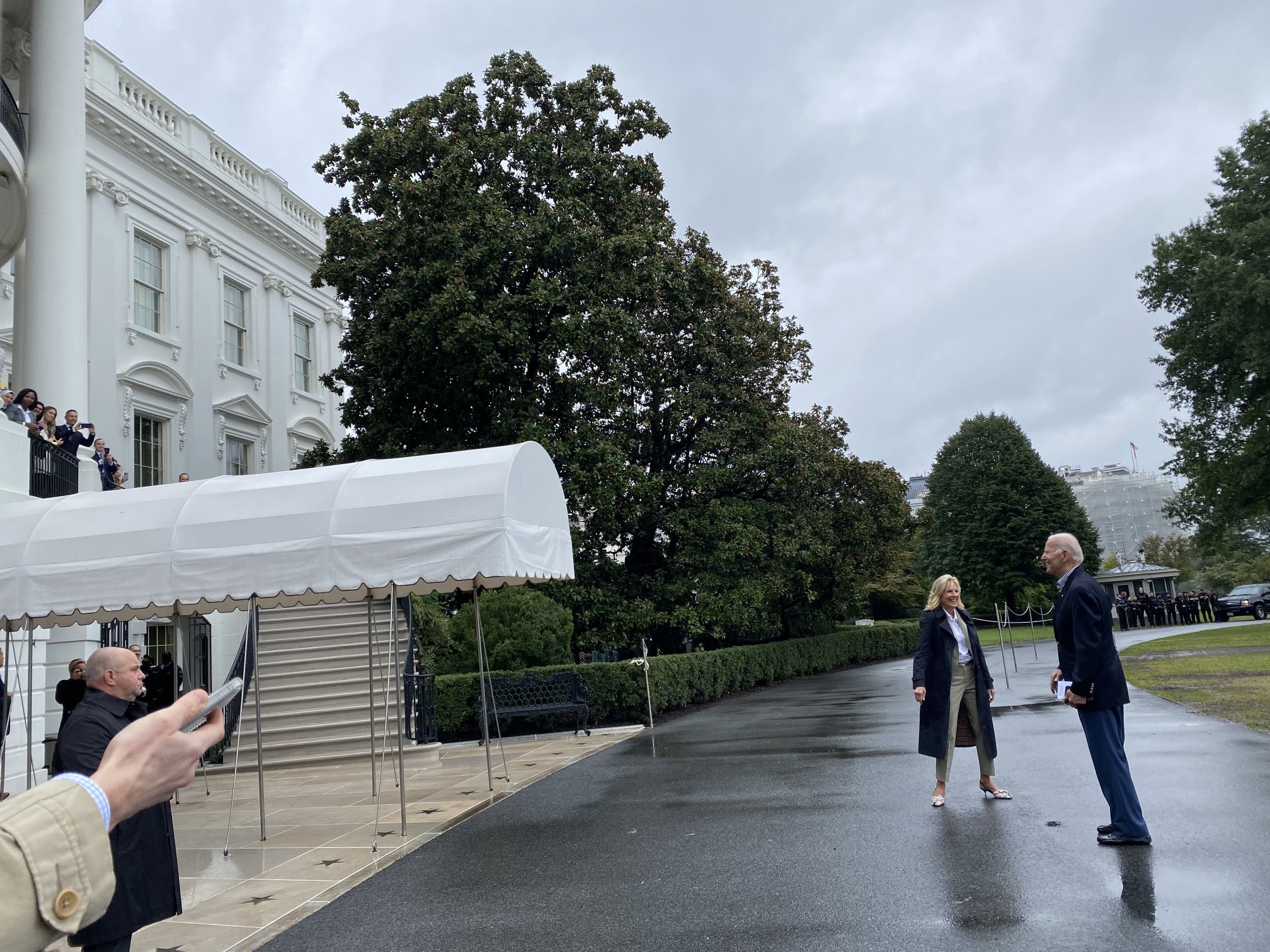 Twitchy: Who else can't wait to see media give Jill Biden the Melania treatment over the former's bold post-hurricane fashion choices? [pics]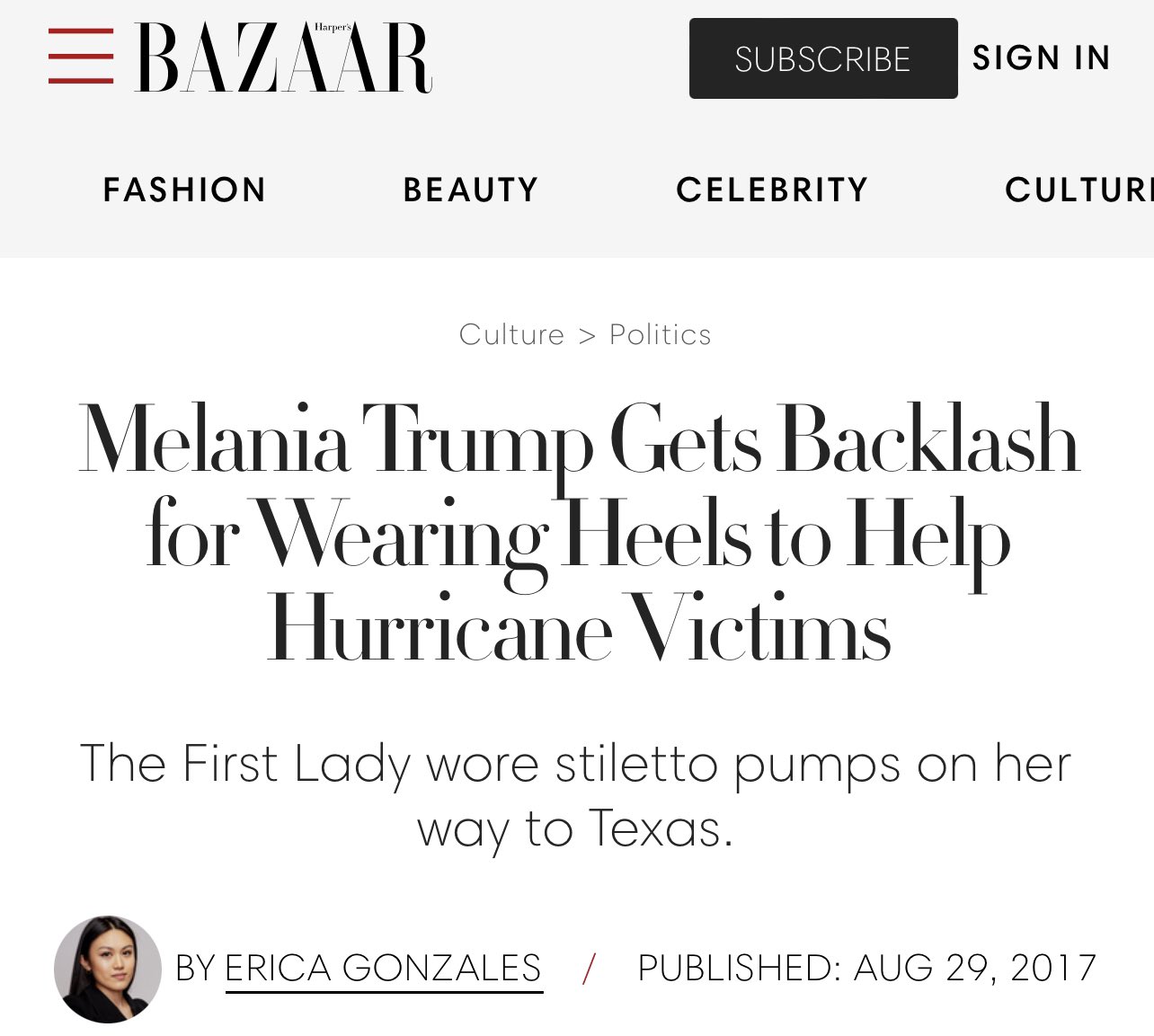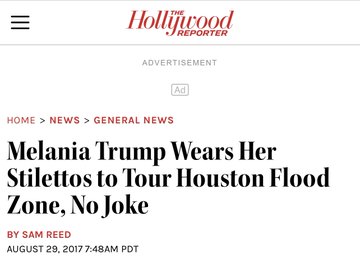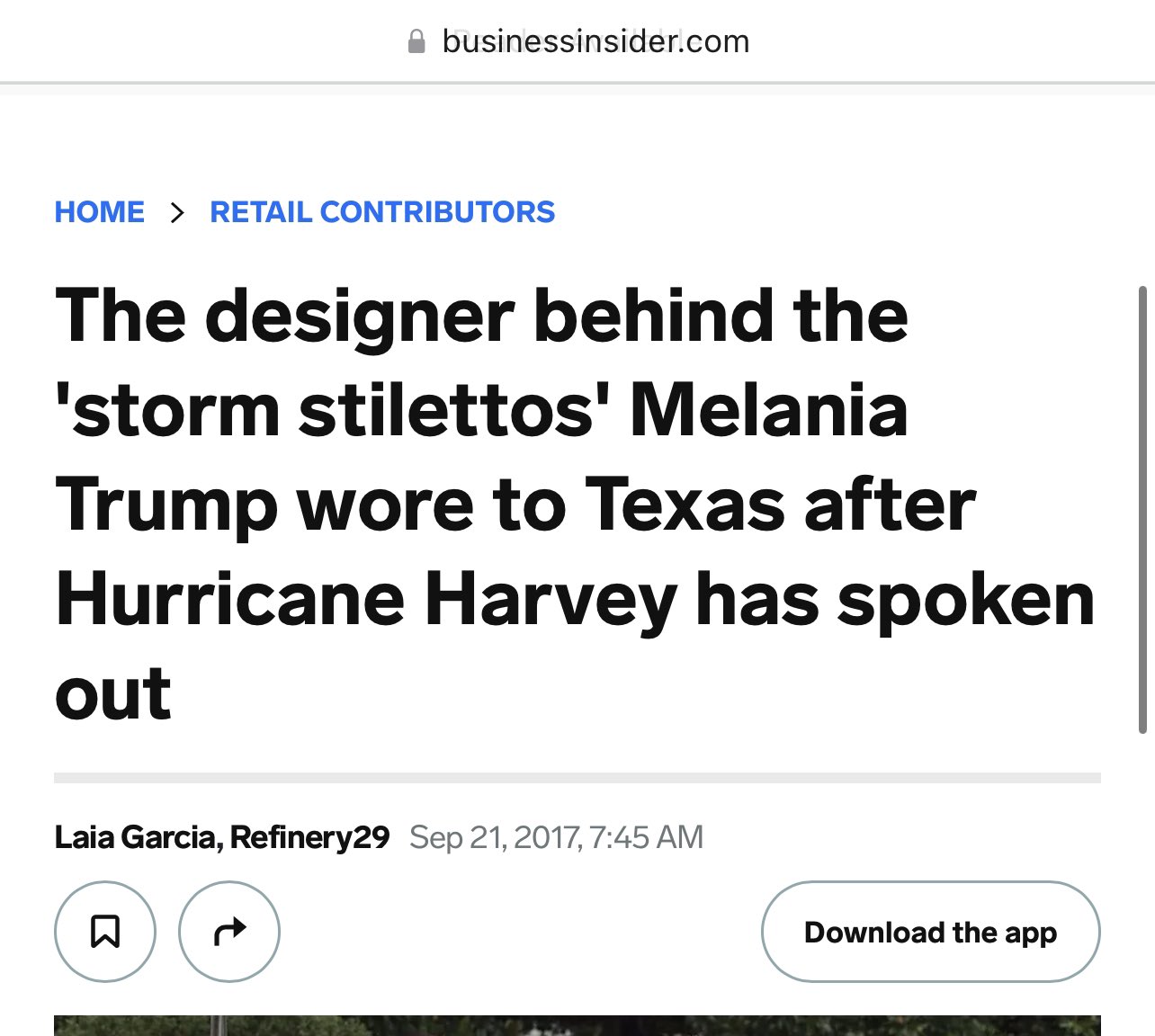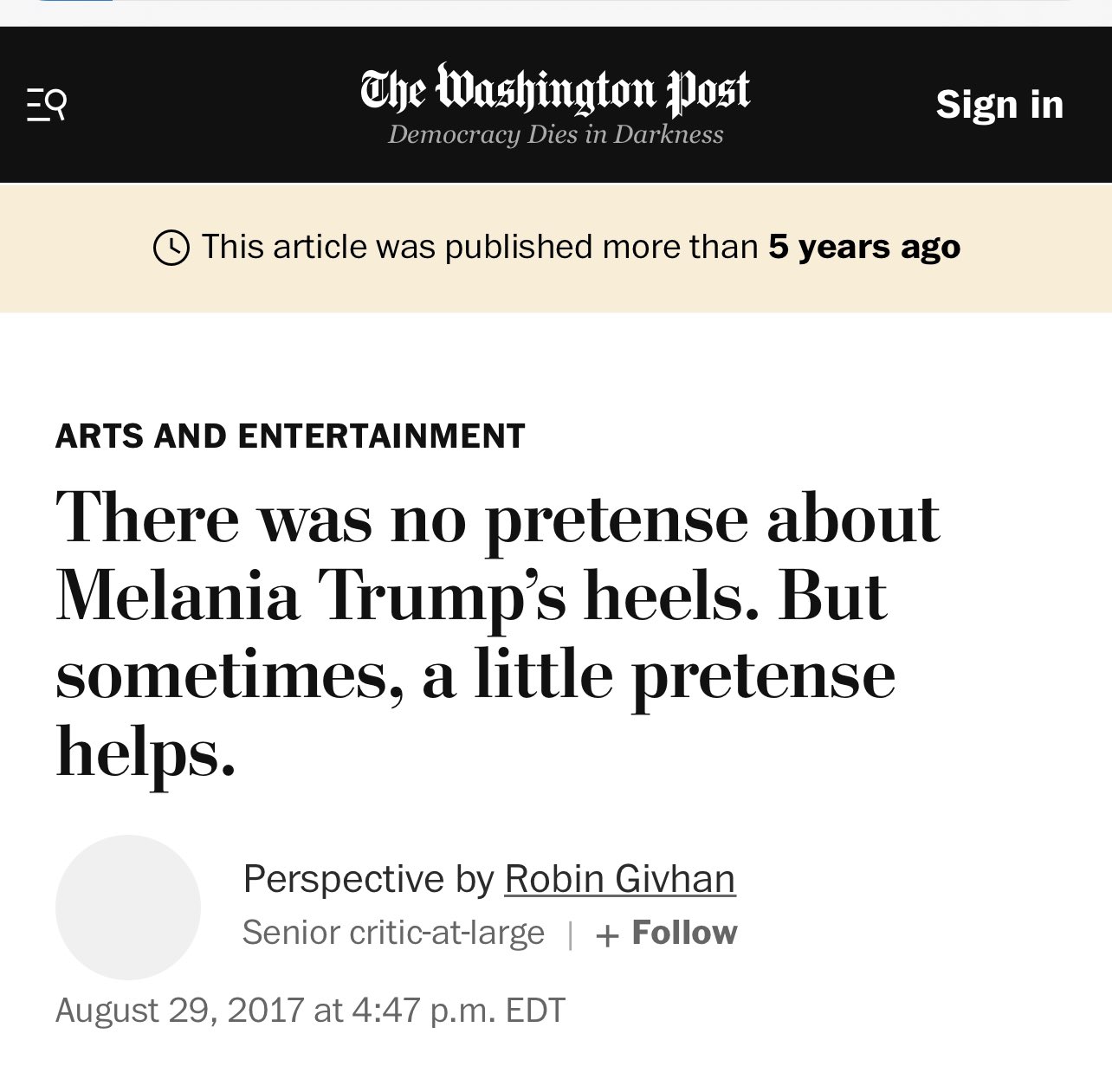 Scott McKay: The Ghouls Descend On Florida Only to Be Disappointed: Democrat operatives disguised as journalists blame Ron DeSantis for a hurricane.
Twitchy: Ron DeSantis tells the truth about the 'national regime media' and libs are clutching their pearls
~~Many thanks to Maggie and The Universal Spectator for reprint permission.
Posted by Maggie on October 5, 2022 in General News If you don't vote demo-commie you're not Hispanic, not a joke … Not a joke, man. Let me repeat that… Eddie Scarry: Are Latin American Migrants Really As Dumb Or Pathetic As Democrats And The Media Say? Democrats really believe these people are pitiful and stupid. At least DeSantis doesn't question their…
Posted by Maggie on October 5, 2022 in General News If you don't vote demo-commie you're not Hispanic, not a joke … Not a joke, man. Let me repeat that… Eddie Scarry: Are Latin American Migrants Really As Dumb Or Pathetic As Democrats And The Media Say? Democrats really believe these people are pitiful and stupid. At least DeSantis doesn't question their…