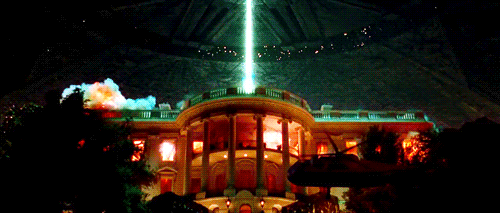 Weekend Reads: **sigh** – Patriots' Soapbox 24/7 News Network
Posted by Maggie on September 17, 2022 in General News
Remember now, the dems, Biden, MSM, social media, etc. are trying to criminalize anyone that questions the 2020 election and all elections after, yet, are openly meddling with the GOP candidates to the tune of $53M. Chew on that and then spit it back in their faces. Russell Brand is spot-on here…
Richard Kirk: Voter Fraud: The Bottom Line
Julie Kelly: The Regime's 'Operation MAGA Fascist' Gains Ground: The only good news is that Joe Biden and the ruling class have a lousy track record at winning wars.
Andrea Widburg: Democrats aren't just persecuting Republicans; they're baiting them
Joy Pullman: New Documents Show College Board Planning To Push Extremist Politics Further Into K-12 Schools: A hugely influential private organization plans to release courses that will teach America's top students extreme racial and other leftist politics, all with public institutions and funds.
OUT: Michelle Obama's 'healthy lunches' and nutritious food equity.
IN: Making minority children/adults obese and unhealthy and susceptible to diabetes, high blood pressure, and heart disease.
Robert Spencer: L.A. School District Shares Video from 'Nutritionist' Who Says Eating Right Is Racist…
Sahar Tartak @ WSJ: My High School's 'Antiracist' Agitprop: Teachers tried to bully me into signing a $375 student government check for a group promoting critical race theory. I refused.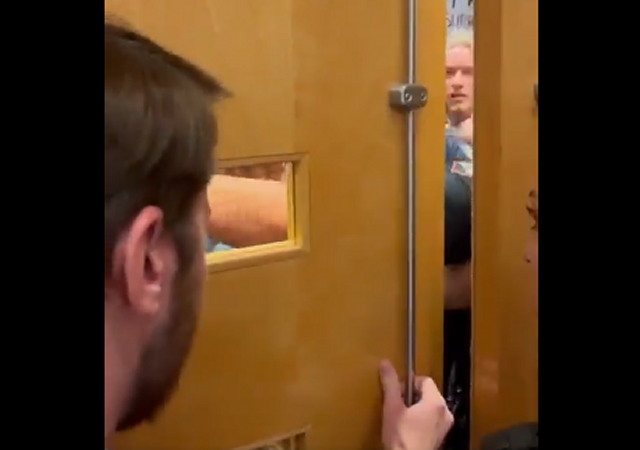 Mike LaChance: VIDEO: Violent Student Mob at U. New Mexico Shuts Down Event Featuring Tomi Lahren: "they started pushing past the officers and banging on the doors so much that these double doors are visibly moving and shaking and they are smashing into the windows"
One of the "Big Lies"…
Dr. Harvey Risch is Professor Emeritus of Epidemiology at the Yale School of Public Health.

His work has been cited nearly 50k times.

He's also an MD.

I asked him what the biggest lie of the last 29 months of COVID has been.

Hold onto your butts.pic.twitter.com/rGREuMjwl0

— Steve Deace (@SteveDeaceShow) September 15, 2022
MORE:
Good for the goose…
Stephen Dinan: IG announces audit of IRS employees to find tax cheats within workforce
Nicole Pinkston: Democrat Equity: Selling Death, Poverty and Destruction: Today's Topic: The Democratic Equity for Black voters is death, poverty and destruction. Where is the competing message from today's Republicans?
Heather Hamilton: WATCH: Megyn Kelly slams The View's Sunny Hostin for fueling racism
Zachary Faria: Lori Lightfoot is a symptom of Chicago's Democratic decay
Glenn H. Reynolds: Sorry, Lindsey Graham: Congress doesn't have the power to legislate on abortion
William Kilpatrick: How the Catholic Church Became a Defender of Islam: And misled Christians in the process.
Rick Moran: UN Report: 50 Million in Forced Labor and Forced Marriages
Victor Davis Hanson: Ukraine with a Whimper or a Bang? Putin deserves what he's getting, but that moral and strategic victory is still a very different story from America sliding into a nuclear confrontation with a desperate autocrat.
Charles Creitz: Bill Maher roasts woke 'presentism': 'A magic moral time machine' where you always win: 'It's not all up in the air to change or delete or make up based on what makes you feel better today.'
VIDEO: Gutfeld: Will the Left listen to Bill Maher and admit it's gone too far?
I Heard It Through Martha's Grapevine…
Twitchy: AOC calls Martha's Vineyard booting illegal immigrants off the island after just 24 hours a 'blessing' then gets BUSTED lying about her own district
Bill and Hillary's favorite 'human traffickers'…
David Rutz: Hillary Clinton calls Martha's Vineyard migrant crisis 'literally human trafficking'
Hillary Clinton has declared that Florida Gov. Ron DeSantis sending 50 undocumented migrants to Martha's Vineyard is "literally human trafficking" is "legally nonsense." https://t.co/GJbXbu7b80

— Jonathan Turley (@JonathanTurley) September 16, 2022
Jonathan Turley: No, Transporting Undocumented Migrants to Martha's Vineyard is Not "Literally Human Trafficking"
Jim Treacher: Libs Can't Decide Whether Martha's Vineyard Is Good or Not: They know sending illegal aliens there is a problem, but they can't tell us why
Twitchy: WATCH: Karine Jean-Pierre *really* doesn't want to answer Jacqui Heinrich's straightforward questions about Joe Biden's border crisis
Ron DeSantis, Greg Abbott. I've heard people say they like these guys because they are tough and they don't care about political correctness.

These men are bullies. These men are in the stunt business. This is not leadership.

— Maria Shriver (@mariashriver) September 15, 2022
These men lack compassion and empathy, and these stunts are simply that: stunts for the media without regard for the human beings involved.

— Maria Shriver (@mariashriver) September 15, 2022
What would we plebs do without that virtue signaling inane legacy of the high & mighty Kennedys scolding us. The US border is NOT secure. That's far more than a political 'stunt'. That's not compassion/empathy. That's Biden torching US sovereignty & the US Constitution.

— Maggie (@drillanwr) September 17, 2022
All that DeSantis and Abbott did was send migrants to rich white liberal neighborhoods.

Why are you racist and against diversity??

— Kyle Becker (@kylenabecker) September 16, 2022
Twitchy: PLOT TWIST! MSNBC reports that illegal immigrants sent to MV are thanking a certain somebody
Another human trafficker Hillary Clinton likes…
Kevin Downey, Jr: Toothless Tiger! Harvey Weinstein's Choppers are Falling Out and Prison Dentists Couldn't Care Less
The lost … you know … the thing…
~~Many thanks to Maggie and The Universal Spectator for reprint permission.
Posted by Maggie on September 17, 2022 in General News Remember now, the dems, Biden, MSM, social media, etc. are trying to criminalize anyone that questions the 2020 election and all elections after, yet, are openly meddling with the GOP candidates to the tune of $53M. Chew on that and then spit it back in their faces. Russell Brand is spot-on…
Posted by Maggie on September 17, 2022 in General News Remember now, the dems, Biden, MSM, social media, etc. are trying to criminalize anyone that questions the 2020 election and all elections after, yet, are openly meddling with the GOP candidates to the tune of $53M. Chew on that and then spit it back in their faces. Russell Brand is spot-on…