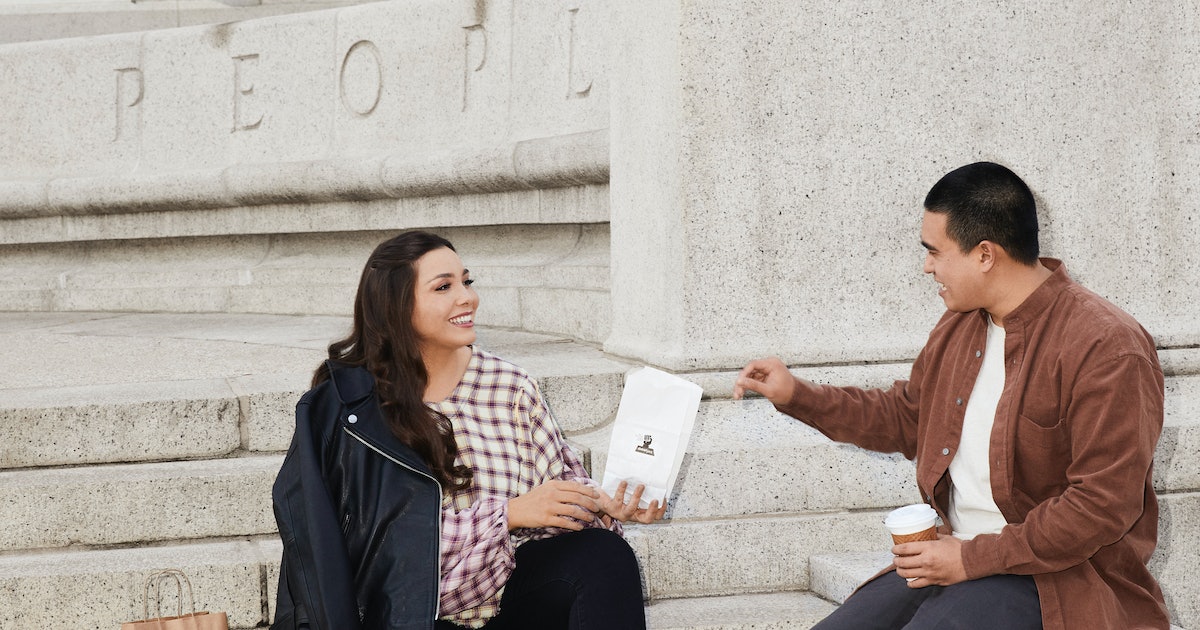 5 Tips For Experiencing A New City Like A Local
Traveling affords you the privilege of sampling what it's like to live in a variety of places. Hitting a tourist landmark or two is often nonnegotiable, but mixing and mingling with the locals is the best way to get a real sense of a city's identity — and not to mention, to fall in love with a new place.
Even for the out-of-towner, there are a few no-fail tricks for soaking up the local experience in a new city, whether you're enjoying a long weekend in a metropolis like New York or wanting to mix business and adventure on a trip to Washington, D.C.
Motto by Hilton affords you a comfortable and convenient launchpad into the city. Their locations are perfectly designed for having vibrant, memorable experiences in the center of it all. Convenience, sustainability, and shared experiences are the foundation of every hotel location. Stroll out of your perfectly equipped travel-sized room, and the local vibe is served up on a platter.
Courtesy of Motto by Hilton, we're sharing a few of our tips for getting the local experience in a city, even if you're a weekend tourist.
1. Do Your Research
Depending on your preferred scene, the type of "local experience" you're seeking in any given city will vary. With that in mind, you'll want to do a little bit of preliminary neighborhood research based on your desired vibe. Acquaint yourself with the particular districts where people love what you love — whether that's indie venues, parks, punky dives, or old-school institutions.
2. Stay in a Convenient Location
Once you know which neighborhoods you want to explore, you can book the best hotel. For instance, if you're looking for a convenient place to explore New York City's Manhattan borough, choose somewhere central like Chelsea. Located in that same neighborhood, the Motto by Hilton in Chelsea is within walking distance to transportation hubs like Herald Square and Union Square and offers incredible city views. Staying in a convenient location like this in a travel-sized room with a top-notch mattress and sound-absorbing surroundings makes it easy to recharge yourself before venturing out in the city again.
3. Travel On Foot
You can learn a lot from internet research, but strolling around a neighborhood on foot is the best way to get to know it. Motto by Hilton locations specifically cater to travelers looking to explore the hottest neighborhoods on foot. If you're unsure of which direction to begin your stroll, just ask your in-the-know Motto Host for some direction.
4. Put Yourself Out There
You can't explore a city like a local without actually interacting with the locals. So when you're visiting a new place, put yourself out there! Strike up a conversation with someone at a bar or coffee shop. Ask a friendly waiter about where they go to hear music or dance the night away. If you're lucky, perhaps a benevolent local will adopt you and show you their favorite spots. If that plan fails, your Motto Host knows everything about the city, as locals themselves. Don't sleep on their recommended spots.
5. Make Lasting Connections
Even though, as stated above, you need to get out there to experience a city, Motto by Hilton makes it easy to connect with others before you even leave the hotel. Each property includes a community gathering space — Motto Commons — and is perfect for both solo adventure and group travel, offering up to three Confirmed Connecting Rooms at Motto Chelsea and cozy bunk beds if that's what you want.
Traveling affords you the privilege of sampling what it's like to live in a variety of places. Hitting a tourist landmark or two is often nonnegotiable, but mixing and mingling with the locals is the best way to get a real sense of a city's identity — and not to mention, to fall in love…
Traveling affords you the privilege of sampling what it's like to live in a variety of places. Hitting a tourist landmark or two is often nonnegotiable, but mixing and mingling with the locals is the best way to get a real sense of a city's identity — and not to mention, to fall in love…