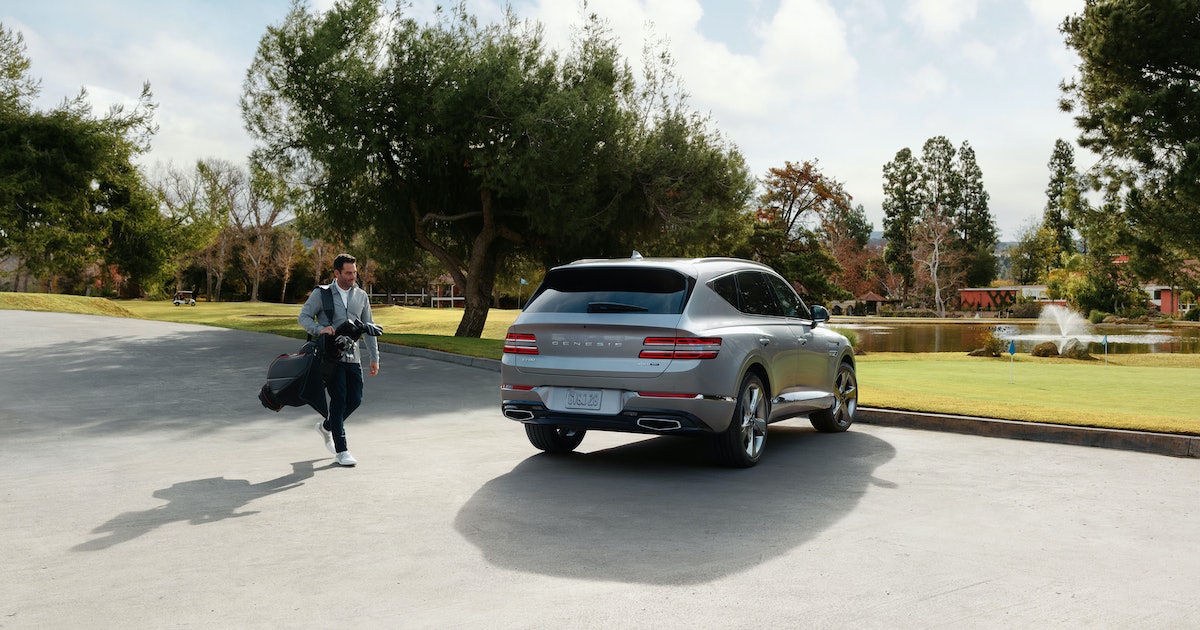 The Science Behind The Perfect Game Of Golf
Just like Pandora's Box or Daedalus and Icarus, the perfect game of golf may sound like the stuff of legends. Nevertheless, people keep lacing up their golf shoes and grabbing their clubs, all in the name of hitting the lowest score possible.
Golf has experienced record highs in the last few years, and it doesn't look like the roaring 2020s of golf is going anywhere anytime soon. As it continues to skyrocket in popularity, though, the question remains: How attainable is the perfect game of golf?
While the rules and traditions of golf have been for centuries, implementing modern techniques can go a long way in helping you to make the game your own. That's why the automakers at Genesis are partnering with some of golf's biggest organizations and tours to highlight and celebrate a culture of not only respect, but innovation, in the sport. Along with their acclaimed invitational this past February, Genesis recently teamed up with Inverse to celebrate golf traditions, new and old, through a bold, unique, and elevated lens. And what better way to celebrate golf than by taking a deeper look at what constitutes golf greatness.
Read on to learn about the science and psychology behind unlocking this truly ultimate athletic achievement.
It All Starts With Solid Technique
While it may sound super obvious, it cannot be overstated — a solid golf game starts with technique. And, to paraphrase the famous song, it doesn't mean a thing if you don't have that swing.
In a 2012 article analyzing biomechanics and maximizing accuracy and distance in golf shots, authors nailed down what the perfect swing actually looks like, and let's just say, it involves a lot of physics. From grip to stance, the ideal golf swing will not only improve accuracy, but also decrease risk of injury. But how do you achieve said perfection?
If you're looking to improve your technique, look for lessons in your area, says Pat Mullaly, editor of GolfGurls.com, a website that serves as a resource for female golfers.
"Find the best instructor at a local club, be willing to buy good equipment and commit to a schedule of fitness exercise, and play golf often," Mullaly says. "Find a professional golfer who can take the time to teach you the basics. Learn the rules. Join a local league and play at least once a week if you want to improve."
Self-Confidence Is Key
On top of technique, self-confidence can make all of the difference in improving your golf game. Don't believe us? There's research to prove it. In a 1988 article on self-confidence in sports, the author noted that self-confidence is a significant contributor to an athlete's success. Inversely, a lack of this key ingredient is correlated to athletic failure.
In a 2015 article, the author explored sports performance and psychological factors such as stress, anxiety, tension, and aggression. Unsurprisingly, all four of these emotions negatively impacted athletic performance.
Fortunately, there are ways to keep your mind — and therefore your game — in check. For starters, maintain realistic expectations, says Jeff Goudy, host of the golf-inspired Break80 Podcast.
Make the game your own. "Start small and work your way up. You won't be able to conquer golf, ever, so make sure to temper expectations," Goudy says. "See the little things in your gains and hopefully lower scores will ensue."
Put In The Work
Before jumping ahead, it's worth noting that much of athletic success is predicated on genetics. That being said, while you probably won't be going pro right away, you still have a shot at improving your game. However, this will obviously take work.
While the theory of 10,000 hours to perfection has been widely debated, there's something to be said for sticking with it. Plus, one of the main reasons golf is so tricky is that there are several types of shots. From long iron swings to short game shots, you have to truly practice to see your hard work pay off, says Goudy.
Make the game your own.
"You are going to get bad breaks, have bad swings, miss short putts, and lose golf balls — [so] being able to stay strong mentally and bounce back is a big part of golf," he says. "Holes will bring many challenges that you need to be equipped for if you are going to score low."
Ultimately, though, it's important to remember why you're playing in the first place: to enjoy yourself, says Mullaly.
"Golf for the amateur golfer is supposed to be fun," Mullaly says. "Learn to enjoy the game and the company you play with."
Just like Pandora's Box or Daedalus and Icarus, the perfect game of golf may sound like the stuff of legends. Nevertheless, people keep lacing up their golf shoes and grabbing their clubs, all in the name of hitting the lowest score possible. Golf has experienced record highs in the last few years, and it doesn't…
Just like Pandora's Box or Daedalus and Icarus, the perfect game of golf may sound like the stuff of legends. Nevertheless, people keep lacing up their golf shoes and grabbing their clubs, all in the name of hitting the lowest score possible. Golf has experienced record highs in the last few years, and it doesn't…