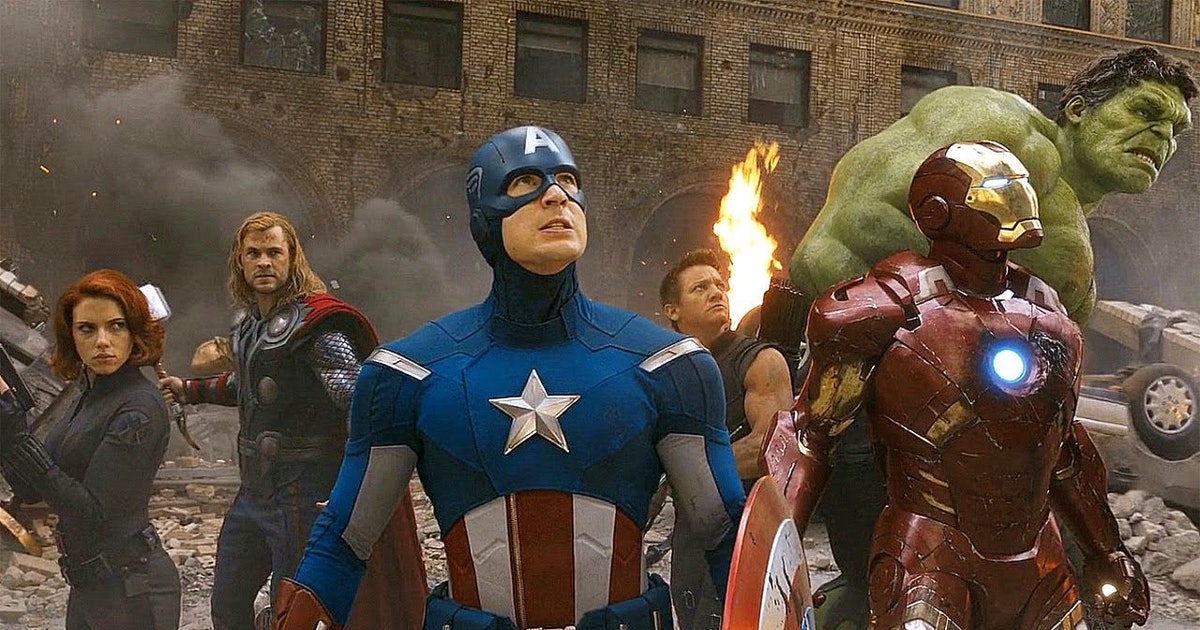 Avengers 5 leaks reveal Marvel's plans for 'Secret Wars' and Kang
Avengers, assemble! Ahead of its big San Diego Comic-Con panel on Saturday, Marvel Studios may have spilled the beans on its Phase 5 plans after a series of trademarks tied to the studio were spotted online. The leaks seem to confirm plans for Avengers: Secret Wars, Avengers: The Kang Dynasty, Captain America: New World Order, and more. Here's everything you need to know.
The trademarks, which were first shared on Reddit, appear to reveal the titles for multiple Marvel Cinematic Universe films. With the studio set to unveil a bunch of announcements on Saturday, it makes sense Disney would want to protect those titles ahead of time.
Here's the full list, with links back to each trademark filing:
But what does this all mean? Let's take a closer look at each title and discuss its importance to Phase 5 of the MCU.
Avengers: Secret Wars
Probably the least surprising of the bunch, we've suspected for a while that the MCU was building up to an adaptation of this beloved crossover comic book event. The introduction of "incursions" in Doctor Strange in the Multiverse of Madness, in particular, seemed like Marvel planting the seeds for Secret Wars, which sees heroes and villains from across the multiverse brought together to fight for their survival on a mysterious planet. The Russo Brothers, who directed four Marvel movies including Avengers: Endgame, have even expressed interest in making a Secret Wars movie, though nothing is confirmed — for now.
Avengers: The Kang Dynasty
I know what you're thinking: two Avengers movies?! We're not sure what to make of it either, though it makes sense that Marvel may want to repeat the success of the Infinity Saga with a two-part crossover event. It's worth noting that Kang the Conqueror doesn't play a particularly important role in the Secret Wars comic, so it's unclear how his story could connect to the one, but the MCU's never been above rewriting its source material to suit the franchise.
Captain America: New World Order
Previously known as Captain America 4, the upcoming movie is set to feature Sam Wilson (Anthony Mackie) as the MCU's new Cap. Beyond it's existence, we know virtually nothing about the movie, but this alleged title could be a huge clue. In the comics, New World Order is a plot concocted by Red Skull, which could be confirmation that this new movie will feature Sin (Red Skull's daughter) as its primary villain.
Thunderbolts
Reputable reports have already revealed that Marvel is moving forward with a Thunderbolts movie, which is basically the MCU's answer to the Suicide Squad. The cast is still a mystery — though we have a few guesses — while Jake Schreier (Robot & Frank) is reportedly set to direct.
Multiverse Saga
This feels like a bit of a placeholder to me, rather than an actual movie or series title. Then again, maybe this is the MCU's new version of the "Infinity Saga," a title meant to describe an entire series of movies stretching from Phase 4 into Phase 5 and beyond.
Avengers, assemble! Ahead of its big San Diego Comic-Con panel on Saturday, Marvel Studios may have spilled the beans on its Phase 5 plans after a series of trademarks tied to the studio were spotted online. The leaks seem to confirm plans for Avengers: Secret Wars, Avengers: The Kang Dynasty, Captain America: New World Order,…
Avengers, assemble! Ahead of its big San Diego Comic-Con panel on Saturday, Marvel Studios may have spilled the beans on its Phase 5 plans after a series of trademarks tied to the studio were spotted online. The leaks seem to confirm plans for Avengers: Secret Wars, Avengers: The Kang Dynasty, Captain America: New World Order,…