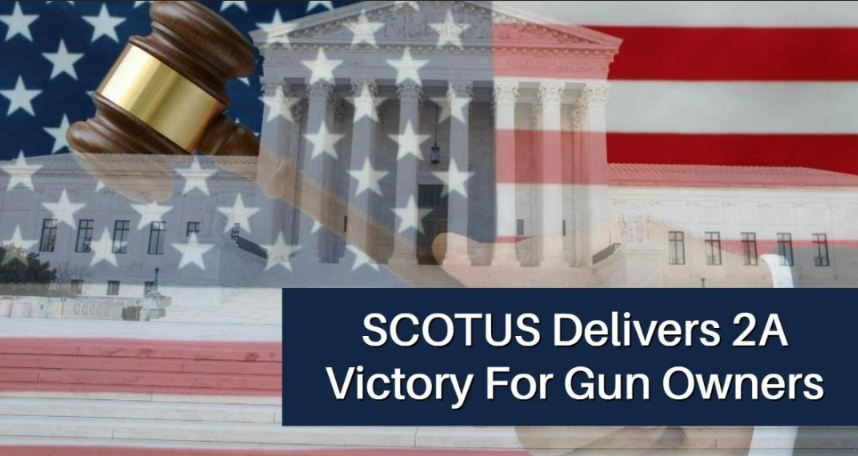 SCOTUS Rules on NYSRPA v. Bruen, Explained
Our friend Maggie at The Universal Spectator wrote a nice wrap-up on the SCOTUS ruling today on NYSRPA v. Bruen, reprinted here on PSB.com.
At this time, I believe it behooves all of us thinking Patriots to understand precisely what was at issue and why this ruling is so critical to our future as a Constitutional Republic. I've linked below a very thoughtful article by one of my fave bloggers on Substack, who goes by the moniker SLAG. I really learn from and enjoy how thoroughly he assembles all the salient points about any issue and then logically lays out the logical thinking of it. An excerpt, right up front:
In this article we're going to look at:
What is NYSRPA v. Bruen and why is it significant?
Why hasn't SCOTUS taken another 2A case from 2010-2021?
How will the court rule on Bruen?
Text, history & tradition vs. two-step inquiry?
What is the potential outcome of this case?
Will the NYC subway shooting have any affect on the outcome of the decision?
This one is a keeper to pass on to any who wonder why the issue was decided this way and I believe it will serve us well in the future as we try to hang on to our currently fragile Constitutional Republic. I hope you will agree.
https://slagfa.substack.com/p/nysrpa-v-bruen-an-analysis
Graphic by 2ADailyNews.com

Our friend Maggie at The Universal Spectator wrote a nice wrap-up on the SCOTUS ruling today on NYSRPA v. Bruen, reprinted here on PSB.com. At this time, I believe it behooves all of us thinking Patriots to understand precisely what was at issue and why this ruling is so critical to our future as a Constitutional Republic.…
Our friend Maggie at The Universal Spectator wrote a nice wrap-up on the SCOTUS ruling today on NYSRPA v. Bruen, reprinted here on PSB.com. At this time, I believe it behooves all of us thinking Patriots to understand precisely what was at issue and why this ruling is so critical to our future as a Constitutional Republic.…