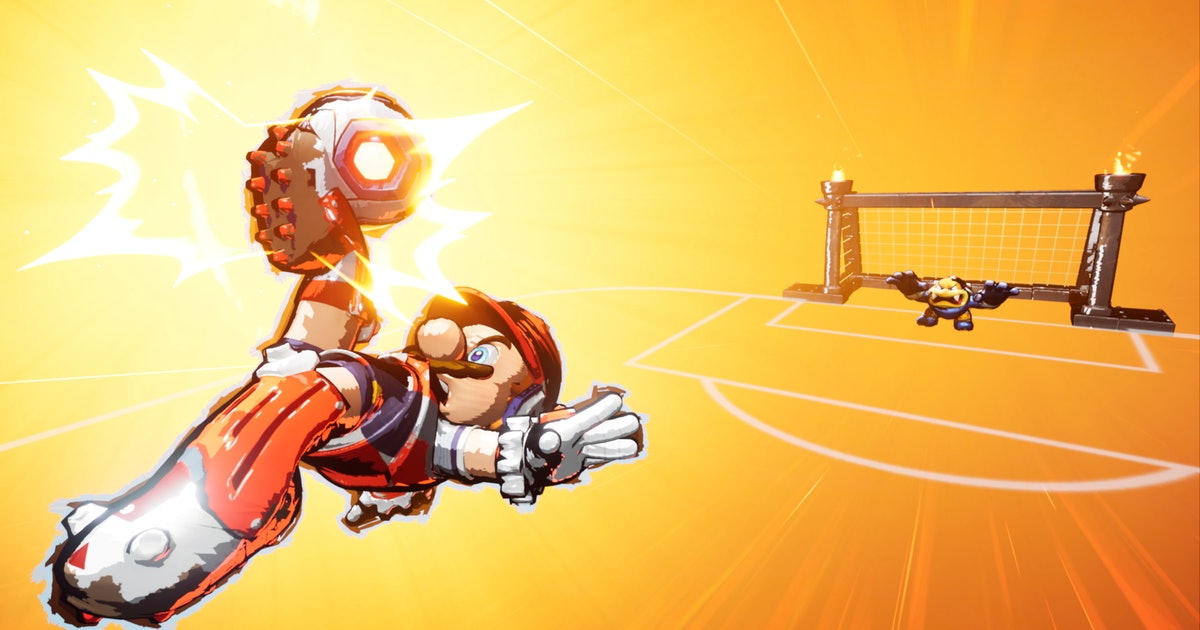 Battle League' launch time, file size, and pre-order bonuses
Mario Strikers: Battle League launches on Nintendo Switch on June 10. It's the first game in the long-running Mario Strikers series since 2007's Mario Strikers Charged on Wii. After so long a break, players are certainly eager to get back on the field, especially since Battle League shakes things up with a few brand-new features and modes. Here's everything you need to know about Mario Strikers: Battle League's pre-order bonuses and launch time.
When is the Mario Strikers: Battle League release time?
Most Nintendo Switch digital games with a physical edition launch at the same time, according to Nintendo's support page. That means you can start playing Mario Strikers: Battle League when it hits the eShop at 12 a.m. Eastern on June 10.
Some players report being able to download games an hour early if they've already purchased and pre-loaded them, so that might be worth a shot if you're interested in some late-night soccer on June 9. Of course, there's no guarantee it will work, and you won't be able to play online modes until the game's official launch time.
How to pre-load Mario Strikers: Battle League
The Switch eShop makes it easy to pre-load games. Once you've pre-ordered Battle League, most of its files will start downloading to your console automatically. Then when Mario Strikers' official launch time arrives, it will download a small update and you'll be ready to play.
If you've already pre-ordered and don't see the pre-loaded files on your Switch, fixing that is easy. Just head to the eShop, open your profile, and find Mario Strikers: Battle League under the Redownload tab.
What is the Mario Strikers: Battle League file size?
The eShop page for Mario Striker: Battle League confirms a file size of just 3 GB. Whether you're using an external card or the Switch's internal storage, you shouldn't have to delete much to make room for what's a fairly small game.
What are the Mario Strikers: Battle League pre-order bonuses?
Mario Strikers: Battle League doesn't have any special editions at launch, so it's a bit short on pre-order bonuses. While Nintendo isn't offering any itself, you can get a bonus if you pre-order Mario Strikers: Battle League at Walmart.
Pre-ordering from Walmart will get you a sheet of exclusive decals featuring Mario, Bowser, Princess Peach, and other classic Super Mario characters. There's no launch discount on the game, and keep in mind it's only for the physical edition, so you may have to wait a bit longer to start playing if you go this route.
Mario Strikers: Battle League launches on Nintendo Switch on June 10. It's the first game in the long-running Mario Strikers series since 2007's Mario Strikers Charged on Wii. After so long a break, players are certainly eager to get back on the field, especially since Battle League shakes things up with a few brand-new features…
Mario Strikers: Battle League launches on Nintendo Switch on June 10. It's the first game in the long-running Mario Strikers series since 2007's Mario Strikers Charged on Wii. After so long a break, players are certainly eager to get back on the field, especially since Battle League shakes things up with a few brand-new features…