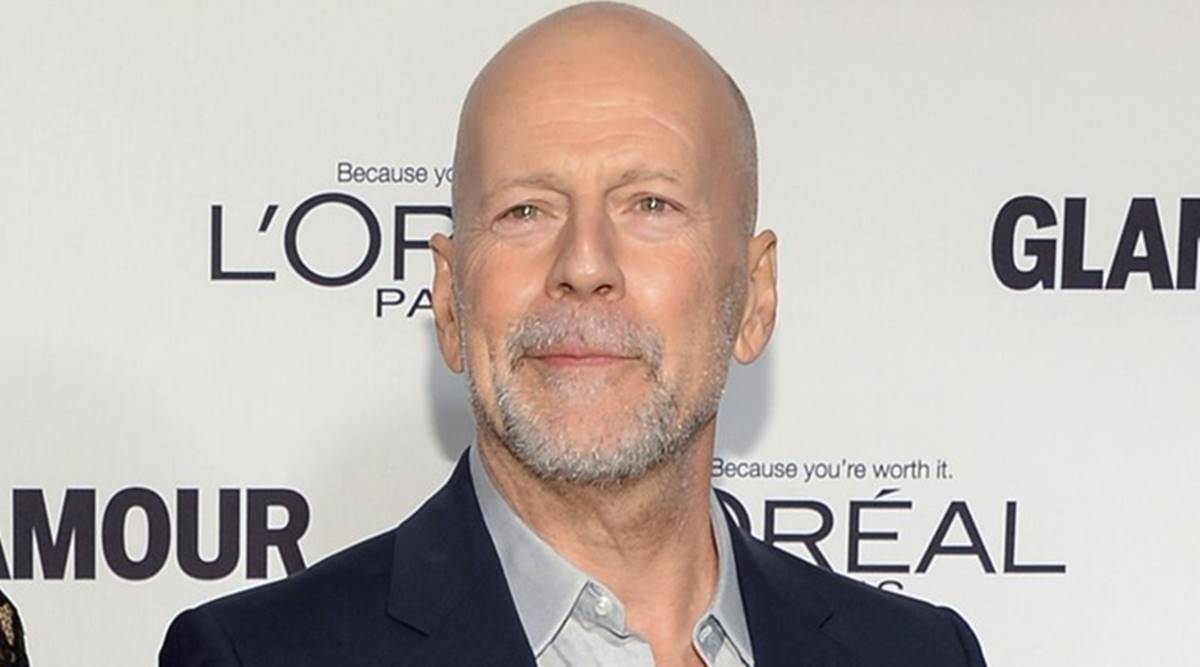 Action Heros are Only Human, After All …
Wow. Just wow! Love Bruce Willis's movies. A very watchable and likable actor. And for a gal, a sexy dude. Even his 'bad' movies are good for a watch. Here he is in 2019 with his beautiful daughters and former wife Demi Moore and current wife Emma Heming Willis…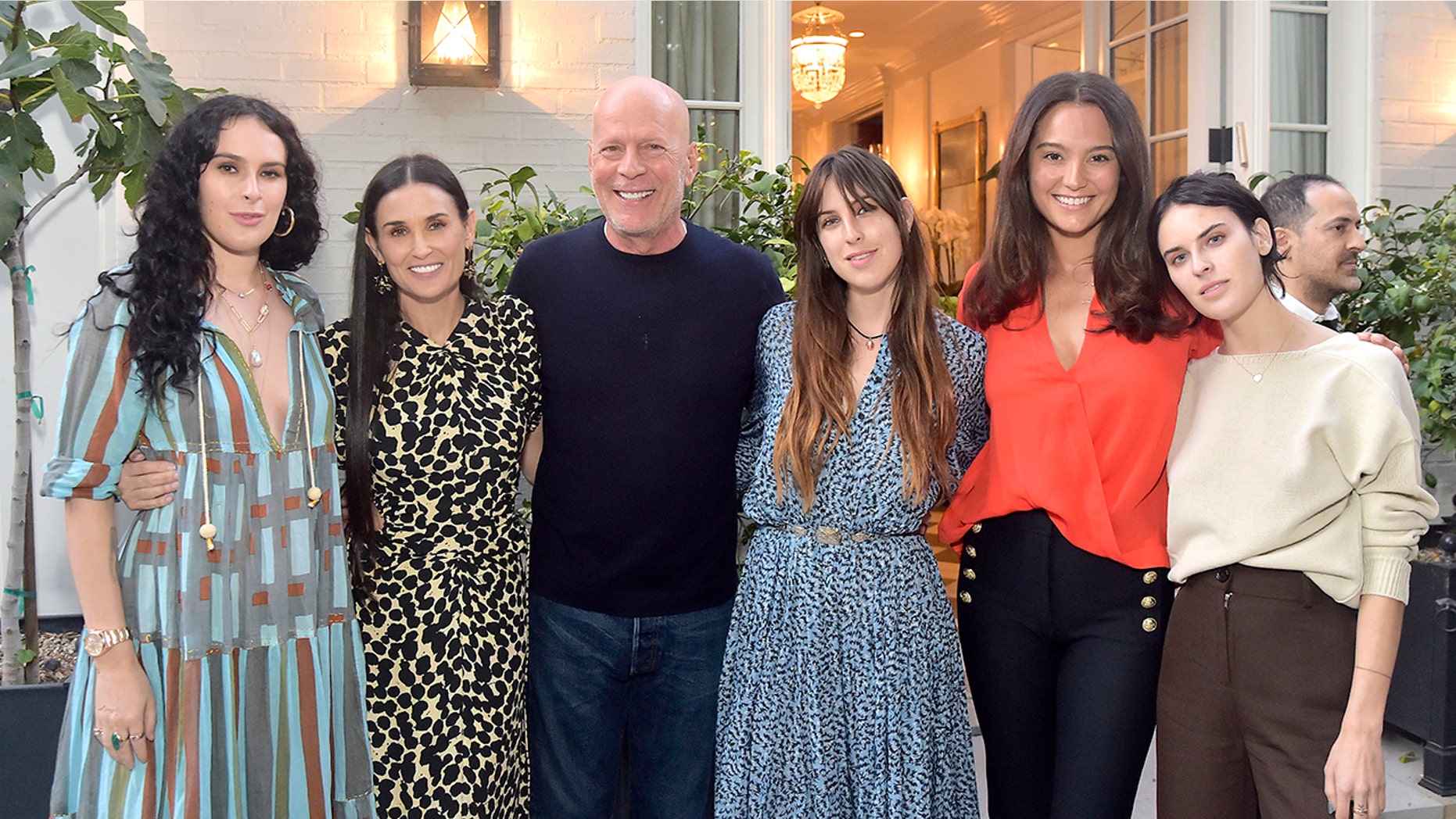 ((L-R) Rumer Willis, Demi Moore, Bruce Willis, Scout Willis, Emma Heming Willis and Tallulah Willis attend Demi Moore's 'Inside Out' Book Party on September 23, 2019 in Los Angeles, California. (Stefanie Keenan/Getty Images for goop))
Now comes the sad news that the actor is stepping aside from his profession for medical reasons, and movies won't be as funny or exciting anymore…
Ryan Parker @ THR: Bruce Willis "Stepping Away" From Acting Career After Aphasia Diagnosis: "This is a really challenging time for our family and we are so appreciative of your continued love, compassion and support," said the actor's family in a statement posted Wednesday.
Melissa Roberto: Bruce Willis diagnosed with aphasia, 'stepping away' from acting, family reveals: Actor's family says his cognitive abilities have been affected
Willis remarried in 2009 to Emma Hemming and has two young daughters: Mabel, 9 and Evelyn, 7.

In 2020, Moore, Willis and their daughters quarantined together during the coronavirus pandemic.

"There's been a lot of challenges and a lot of tragedy with this pandemic, but I also think there's been a lot of gifts and blessings," Moore previously said during an interview with Naomi Campbell. "I personally feel like I was really grateful for things slowing down and the time that we had."

"My daughters love their little sisters and for me, our family, regardless what the shape of it is, it's important to keep together and for the little ones to feel comfortable with me, and to know me so they also know their sisters better," Moore reflected. "It was really sweet and we did have some silly times for sure."
End of an Era: Bruce Willis Is "Stepping Away" from Acting, Due to Brain Disease Aphasia … So he's stepping away from acting due to a progressive neurological disease, but Joe Biden is going to keep on presidenting, huh?
If you check Bruce Willis's IMDb page you'll see he has about ten movies either completed or in post-production.
Ian Mohr: Bruce Willis had 'cognitive issues' on sets ahead of aphasia announcement
Theresa Braine: What is aphasia, condition that Bruce Willis is suffering from
Actually, Bruce Willis really is a great and very versatile actor, not just an action hero.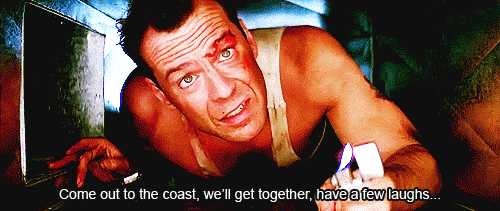 Willis is best known as the iconic NYC police detective John McClane who travels to L.A. to spend Christmas "on the coast" with his estranged wife and kids but ends up fighting bad guy bank robbers disguised as terrorists in Nakatomi Tower in "Die Hard" … voted "Best Christmas Movie" by die-hard fans of the action movie classic … which resulted in multiple sequels. Shortly after "Die Hard" Willis stared opposite Cybill Shepherd in the highly successful TV rom-com drama series "Moonlighting". And it was all up-hill from there for Willis in movies.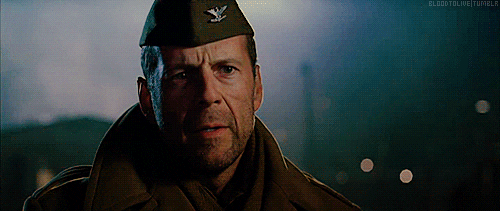 From "The Last Boy Scout" to "Pulp Fiction" to "12 Monkeys" to "The Sixth Sense" to "Unbreakable" to "Hart's War" and more, Willis could do the heavy-lifting drama and action demands.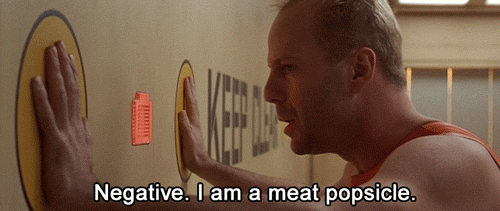 However, Willis is the switch-hitter and switch-batter of actors, and could also do romantic comedies (almost effortlessly) even with some sci-fi peppered in, like "Blind Date" (which I about died laughing the first time I saw it in the theater) and then there's one of my favorites "The Fifth Element" and "Armageddon" the blockbuster in the summer of the SMODs in 1998. Even if it was an ensemble cast, Willis always dominated the movie. Yeah, he had his share of stinkers ("Color of Night") too. Willis also can me heard in voice-overs for movies like "Mikey" in "Look Who's Talking" and as RJ the raccoon in the animated "Over The Hedge". Whatever the role or character Willis makes it look custom-fitted to him. Oh! AAAAnd, Willis is a musician and a pretty damned good singer.
Becca Lower: Family of Bruce Willis Just Shared Heartbreaking News About His Health
Co-signing the family's statement, along with Willis' kids Rumer, Scout, Tallulah, Mabel and Evelyn, and his current wife Emma (pictured above with Willis), is ex-wife Demi Moore. Their ability to maintain a positive relationship is such a rarity in Hollywood, in stark contrast to what we just saw on full display at last weekend's Academy Awards ceremony.

In fact, even before this awful news broke, you could see the remarkable friendship between Demi and Bruce playing out in a recent story. Moore took to her Twitters account to publicly celebrate Willis' birthday less than two weeks ago. Willis just turned 67 on March 19…

Though no one's expecting this to ever happen, it would be wise for the many screwed-up families in Hollywood to take note — this is how it's done right.
God bless. God speed, Bruce WIllis. And thanks for so many great memories, buddy…
~~~
~~Many thanks to Maggie and The Universal Spectator for reprint permission.
Wow. Just wow! Love Bruce Willis's movies. A very watchable and likable actor. And for a gal, a sexy dude. Even his 'bad' movies are good for a watch. Here he is in 2019 with his beautiful daughters and former wife Demi Moore and current wife Emma Heming Willis…  ((L-R) Rumer Willis, Demi Moore, Bruce…
Wow. Just wow! Love Bruce Willis's movies. A very watchable and likable actor. And for a gal, a sexy dude. Even his 'bad' movies are good for a watch. Here he is in 2019 with his beautiful daughters and former wife Demi Moore and current wife Emma Heming Willis…  ((L-R) Rumer Willis, Demi Moore, Bruce…