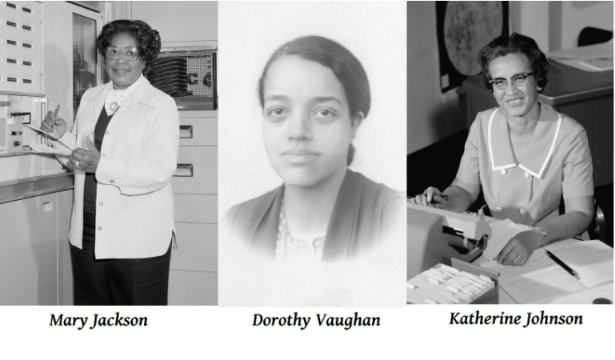 SPACE: "The time was fast approaching when Earth, like all mothers, must say farewell to her children." ― Arthur C. Clarke
CBC Radio: Meet the black women who broke ground in NASA space race
NASA: "In this image from February 1966, mathematician Daniel G. Nichols, who worked in the Real-Time Program Development Branch, Mission Planning and Analysis Division, is photographed at NASA's Manned Space Center (now the Johnson Space Center) in Houston. Nichols worked for the agency more than 25 years, including in mission control during the Apollo Program…"
adafruit: Guion S. Bluford became the first African American to travel into space in 1983
Amanda Kooser: Mars Curiosity rover's wheels look all beat up, but NASA isn't fretting
Ryan Morrison: NASA's James Webb Space Telescope captures its first PHOTONS
George Dvorsky: Webb Space Telescope Successfully Sees Its First Glimmer of Light: A major milestone has been achieved in the deployment of the James Webb Space Telescope, with an onboard instrument detecting its first photons from a distant star. This means engineers can now begin the three-month process of aligning the space telescope's 18 mirrors…
Paul Brinkmann: Former NASA official starts company to put robotic spacecraft in orbit … Um, "Skynet", anyone?
NASA: What Did Hubble See on Your Birthday? … God bless her, my Granddaughter was so excited to show me this today, until she attempted to do my birthday and I informed her that not only was the Hubble telescope not yet even imagined on a drawing board, but the USA, and USSR, hadn't even launched anything into space yet. Then I felt real old.
Robert Zimmerman: Capitalism in space: Iceye, which launches commercial Earth observation satellites, has successfully raised another $136 million in private investment capital, bringing its total cash raised to $304 million.
Adam Smith: Astronomers create new global force to stop Elon Musk's internet satellites hiding killer asteroids … I might agree with them a bit on this one.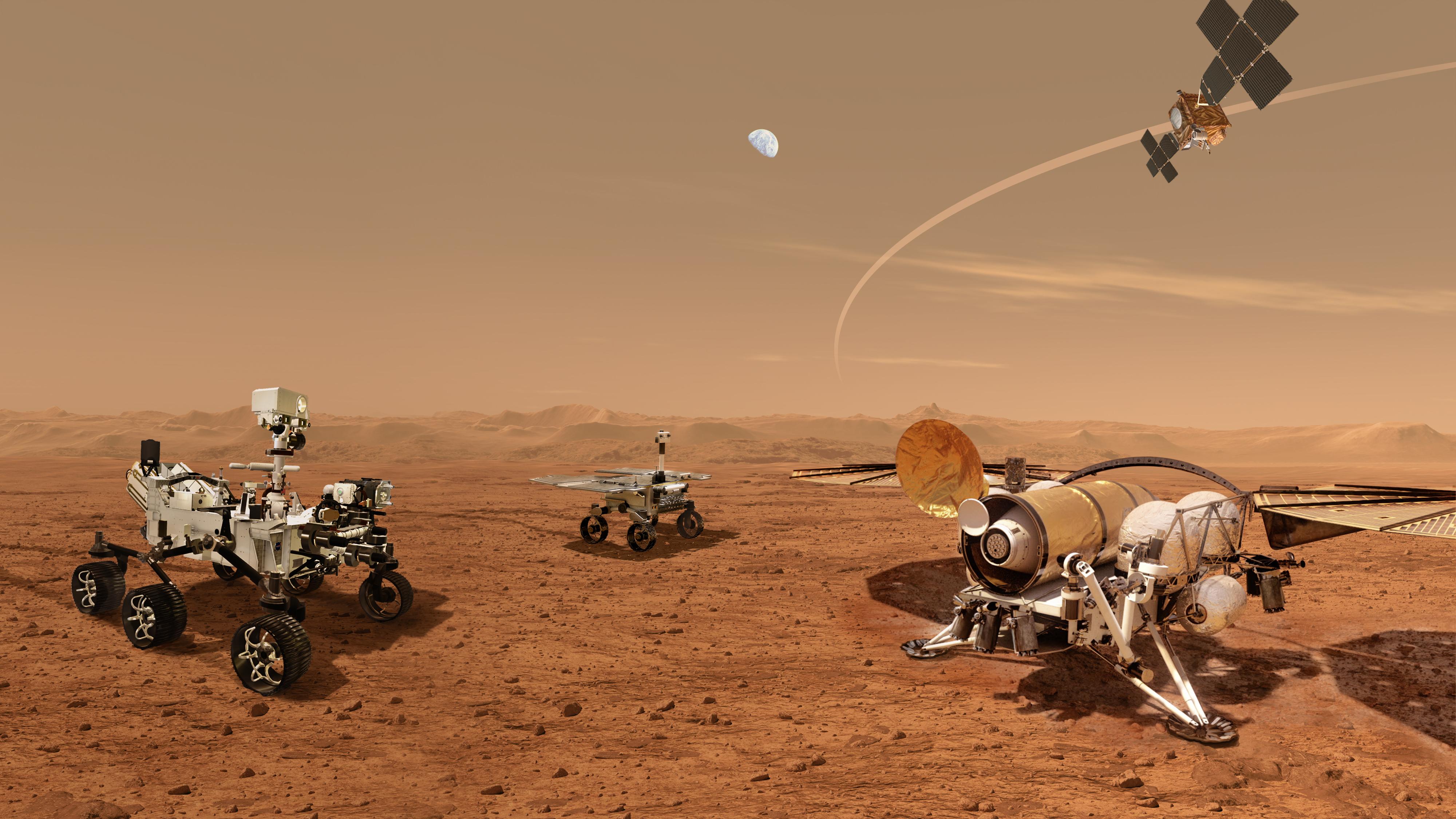 Paul Brinkmann: NASA awards contract for first rocket to launch from another planet
One step closer to bringing Martian samples to Earth! @NASA has selected Lockheed Martin Space to build the Mars Ascent Vehicle, or MAV. This small, lightweight rocket will be needed to launch samples gathered by @NASAPersevere off the surface of Mars. https://t.co/12k7DG7bVy pic.twitter.com/CPfle6vwIq

— NASA JPL (@NASAJPL) February 7, 2022
Brandon Specktor: Astronomers watched a dead planet smash into a dead star for first time ever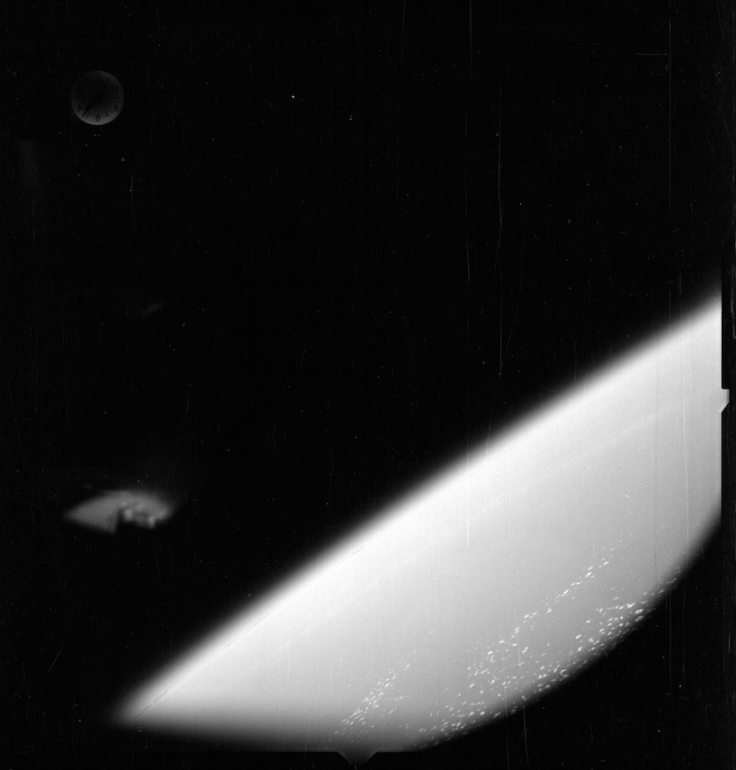 Kabita Maharana (4/22/15): Disk shaped UFO spotted over Nasa's 1960 Mercury Mission capsule sparks alien spacecraft rumours
Space in the movies:
Mindy Weisberger: Could the moon ever be pushed from orbit like in 'Moonfall'?
The Infographics Show: Why Moonfall Movie is Actual Scientific Garbage: Another Hollywood blockbuster that gets the science completely wrong. Here comes Moonfall. … Well, it is a Roland Emmerich movie, and he is notorious for the whole "Oh, f**k it with the science crap! It gets in the way of the movie!" treatment of the 'science' part of 'science fiction' … and not very good movies.
I'll wait for it to come to cable. Oh, and can't wait for the patented Roland Emmerich 'the president is a republican and therefor an idiot' subtheme. It's always in there.
~~~
~~Many thanks to Maggie and The Universal Spectator for reprint permission.
CBC Radio: Meet the black women who broke ground in NASA space race NASA: "In this image from February 1966, mathematician Daniel G. Nichols, who worked in the Real-Time Program Development Branch, Mission Planning and Analysis Division, is photographed at NASA's Manned Space Center (now the Johnson Space Center) in Houston. Nichols worked for the agency…
CBC Radio: Meet the black women who broke ground in NASA space race NASA: "In this image from February 1966, mathematician Daniel G. Nichols, who worked in the Real-Time Program Development Branch, Mission Planning and Analysis Division, is photographed at NASA's Manned Space Center (now the Johnson Space Center) in Houston. Nichols worked for the agency…