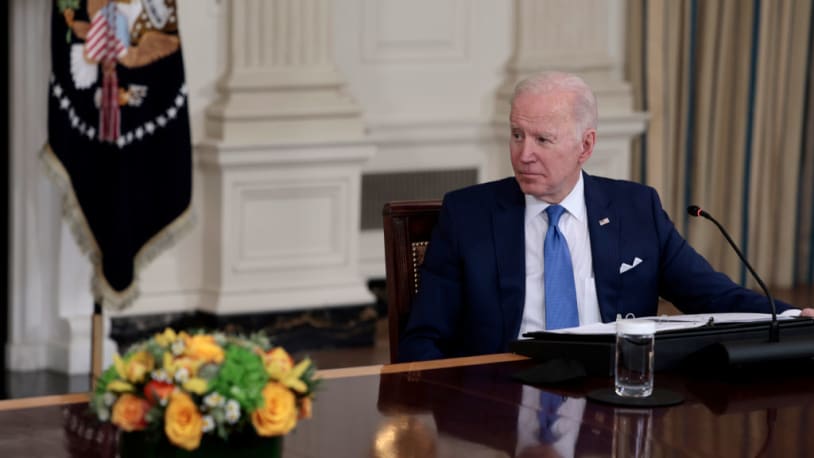 Reports of splitting Afghan funds with 9/11 victims bring Biden admin under fire
The Biden administration is expected to announce on Friday its decision to split $7 billion in frozen Afghan funds between certain relatives of 9/11 victims and humanitarian aid for Afghanistan, The New York Times reports. 
Afghanistan's central bank had deposited the $7 billion in assets in the Federal Reserve Bank of New York before the Taliban takeover, notes the Times. 
News of the administration's reported decision, however, was not taken lightly online, with many observers weighing in to accuse the White House of stealing from a country on the brink of humanitarian collapse. 
"Families of 9/11 victims have been pursuing financial compensation from the Taliban for years," CNN writes, "and renewed their efforts following the group's takeover of the country [in 2021] and the subsequent freezing of the Afghan assets." The White House has been figuring out how to handle the situation for months, having now seemingly landed on this 50/50 split — $3.5 billion for Afghanistan aid, and $3.5 billion for terror victims.
The Biden administration is expected to announce on Friday its decision to split $7 billion in frozen Afghan funds between certain relatives of 9/11 victims and humanitarian aid for Afghanistan, The New York Times reports.  Afghanistan's central bank had deposited the $7 billion in assets in the Federal Reserve Bank of New York before the…
The Biden administration is expected to announce on Friday its decision to split $7 billion in frozen Afghan funds between certain relatives of 9/11 victims and humanitarian aid for Afghanistan, The New York Times reports.  Afghanistan's central bank had deposited the $7 billion in assets in the Federal Reserve Bank of New York before the…