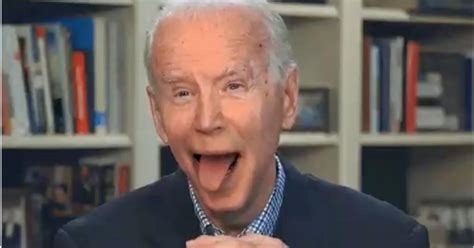 Wednesday Newsfeed: Looking the Trojan Gift Horse in the Mouth
Posted by Maggie on February 9, 2022 in From the editors
I'll try to keep this short, since the "Hump Day" post is a bit lengthy.
Sinkin' Joe Biden…
Biden job approval dips below 40 percent for first time in RealClearPolitics average of polls: 39.8% approve, 54.4% disapprove. https://t.co/68MeU1ximM pic.twitter.com/SBL7e1LOCQ

— Byron York (@ByronYork) February 9, 2022
Twitchy: Gee, do you think this new low for Biden's approval has anything to do with WH/Dems' sudden Covid pivot?
Jordan Boyd: Biden's Terrible, Horrible, No Good, Very Bad Agenda Is Setting Republicans Up To Win Big In November: Biden's inability to get things done is unfortunate for Democrats, but a big win for Republicans who hope for a red wave in the 2022 midterms.
This is even with a Democrat bias on the polling and the 'free' crack pipes.
What the hell type of person offers a drug addict a crack pipe?

Not rehabilitation.

Not a program.

A crack pipe 🤯

— Tired of being politically correct (@USBornNRaised) February 9, 2022
Well, Geraldo thinks it's a great idea…
Hey, bonus Biden: Hunter's the gift that keeps on giving but the MSM won't open it…
FPM: Peter Schweizer Video: Hunter Biden Tells Secret Service Not To Accompany Him Oversees: A very strange – and telling – "request".
The dementia is strong in the demo-commie party…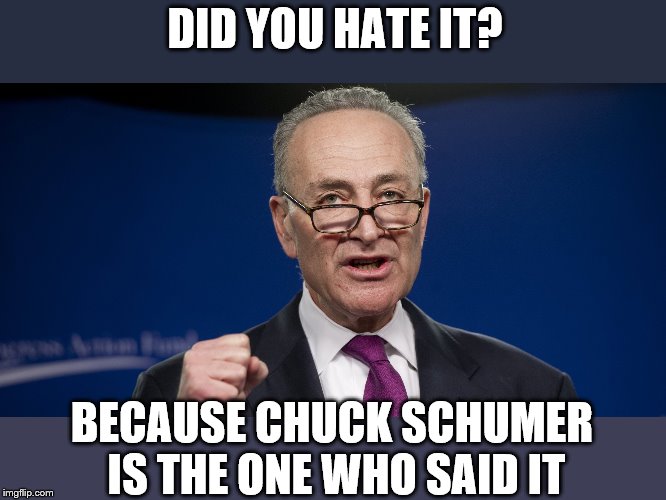 Robert Spencer: Stupid or Dishonest? Schumer Falsely Claims Supreme Court Was All White Until 1981: Who will ask the Senate Majority Leader to clarify and correct his remarks?
Any requests?…
Rick Fuentes: And the Band Played On: Those familiar with this title ascribe it those who downplay or conceal others from an impending catastrophe
Stephen Kruiser: Kruiser's 'The Worst of Times' for the Week of Jan. 31—Feb. 6, 2022
Coming to a home near you, maybe even your home…
DM: Homelessness in the San Francisco Bay Area is now so bad residents are being asked to house a homeless person in their OWN HOMES: Politicians and charities claim locals want to be part of the solution … I wonder how many Nancy Pelosi can take into her San Fran manz. She has enough ice cream. Hey, Hollywood, how about you bleeding-hearts come get one, huh? Just wait until the federal government starts dropping off illegal aliens at your door and telling you to STFU about it.
Gloves off…
Jim Hoft: Sen. Ron Johnson Confronts Toxic Radical Deborah Lipstadt at Senate Hearing — CALLS HER OUT After She Labeled Him a White Supremacist (VIDEO)
De-horning the RINOs…
Rachel Bovard: The RNC's Censure Of Cheney And Kinzinger Is Absolutely Necessary: Cheney and Kinzinger are working against the interests of their own party at the request and behest of congressional Democrats.
KD Willett @ Twitter tweet thread:
in response to all those GOP elected officials comments to the media regarding the censure of Cheney and Kinzinger. Particularly, McConnell saying it was not the RNCs job to do so.

Granted, this has never been done b4, but extraordinary times call for extraordinary measures

It is apparent by their shocked responses that they continue to think that DC go along to get along, business as usual strategies were going to stay the norm.

No. Not when we watch elected officials continue to ignore the will of the people time and time again.
Read the whole thing. Willett has since been banned on Twitter for the tweet thread.
The stench remains…
Joe Hoft: BREAKING BOMBSHELL: Fusion GPS Didn't Only Work on Steele Dossier, They Worked on Nearly Every Key Anti-Trump Narrative Coming from DOJ and Mueller Gang
Joe Hoft: SHOCKING REVELATION: Evidence Fusion GPS Was Provided Sensitive Private Information for Their Hit Pieces from the US Government
Big Trouble in Little China…
Victoria Taft: Welcome to the Hunger Games: Olympic Athletes Complain of Horrible Conditions in China's COVID Gulag: Olympic athletes who have tested positive for COVID-19 or whose test results are "unclear" are being stuck in dirty Chinese coronavirus hostels and given food that looks like, well, you tell us what that stuff is. … Still, you gotta wonder how many Chinese families are going without food so that the Olympics venues, even the quarantine madhouse, has food. Well, atleast it's not bat soup.
Programing note: "One of you's gotta drive to the hospital"…
Christian Toto: Masculine 'Reacher' Earns Swift Second Season: Old school series strikes chord with audiences exhausted by handwringing heroes … I've been seeing this pop-up on my Prime menu. I might have to give it a look-see. Thanks, Christian!
And that tagline above immediately reminded me of drifter and gunfighter "Harmonica" in "Once Upon A Time In The West" telling his three would-be murderers regarding their horses, "No, you brought two too many"…
Speaking of Holly#WOKE…
Lou Aguilar: The Decline and Fall of the Hollywoke Empire: A love that should have lasted years — but Hollywood had to wear out its welcome.
~~~
~~Many thanks to Maggie and The Universal Spectator for reprint permission.
Posted by Maggie on February 9, 2022 in From the editors I'll try to keep this short, since the "Hump Day" post is a bit lengthy. Sinkin' Joe Biden… Biden job approval dips below 40 percent for first time in RealClearPolitics average of polls: 39.8% approve, 54.4% disapprove. https://t.co/68MeU1ximM pic.twitter.com/SBL7e1LOCQ — Byron York (@ByronYork) February 9, 2022 Twitchy: Gee, do you think this new low…
Posted by Maggie on February 9, 2022 in From the editors I'll try to keep this short, since the "Hump Day" post is a bit lengthy. Sinkin' Joe Biden… Biden job approval dips below 40 percent for first time in RealClearPolitics average of polls: 39.8% approve, 54.4% disapprove. https://t.co/68MeU1ximM pic.twitter.com/SBL7e1LOCQ — Byron York (@ByronYork) February 9, 2022 Twitchy: Gee, do you think this new low…