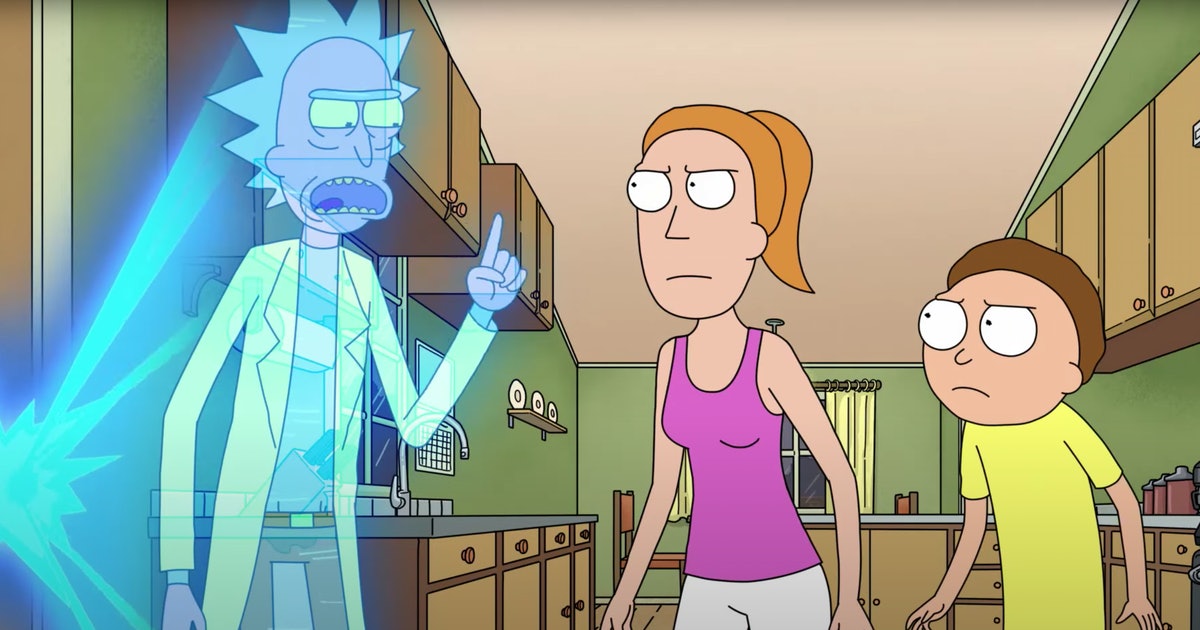 How to watch it online
In the age of cord-cutting and streaming services, actually watching Rick and Morty — a network TV show — is a bit challenging. Not everyone has their own Interdimensional Cable box, right? While Season 5 was still airing, it was particularly difficult unless you wanted to purchase the entire season or individual episodes. Many months later, have those options gotten better among the various streaming services? We've got good news for you, but first: some context.
Adult Swim's parent company WarnerMedia might own HBO, but that doesn't mean that the series arrives on HBO Max in a timely fashion. Previous seasons have also landed on Hulu eventually, but it tends to take some time before that happens.
So if you're wondering when you might be able to watch Rick and Morty Season 5 episodes like "Rickdependence Spray" and "A Rickconvenient Mort" on Hulu or HBO Max, we've got you covered.
When is the Rick and Morty Season 5 Hulu release date?
If you're reading this, then Rick and Morty Season 5 has already arrived on Hulu. It happened on Sunday, February 6, 2022. (For the record, this was perfectly in line with our previous predictions!)
An October 2019 report from The Hollywood Reporter confirmed that Disney-owned "Hulu has extended its agreement with WarnerMedia and will continue to stream Rick and Morty through its previously announced massive 70-episode renewal." That includes all of Season 5 and quite a few more seasons to come.
Hulu also has exclusive download rights, so anyone who pays for an ad-free version of the streaming platform will be able to download episodes to their devices for offline streaming. The same won't be possible over on HBO Max, however.
The THR article notes that entire seasons should be added to Hulu about five months after the season finishes airing. The Season 5 finale aired on September 5, 2021. Therefore, we knew well in advance that the whole season would arrive on Hulu in the first week or so of February 2022.
When it came to Season 4, the finale aired on May 31, 2020, and was brought to Hulu on November 1 of that year. Also keep in mind that both of those dates were Sundays, which proved to be true for Season 5 as well. We predicted either January 30 or February 6. Sure enough, it was the latter!
When is the Rick and Morty Season 5 HBO Max release date?
This one's easy: Based on previous information and the deals that have been made between WarnerMedia and Disney, we know that Rick and Morty Season 5 will land on Hulu and HBO Max on the very same day.
Therefore, the season also arrived on HBO Max on Sunday, February 6, 2022.
Where can you watch Rick and Morty Season 5 sooner?
The easiest way to watch Rick and Morty Season 5 is to use the Adult Swim app or website and log in with a valid cable subscription. Then you'll be able to stream the entire season on-demand.
Android, iOS, Roku, Fire TV, and Apple TV all have access to an Adult Swim app. Similarly, you can go right to Adult Swim's official website and log in using your cable provider credentials to watch episodes as well.
A more expensive but convenient option is to purchase an entire season through platforms like iTunes or Amazon Prime Video for $24.99. Then, you'll own all of the episodes permanently. Or, you could always wait until February 2022 to watch Rick and Morty Season 5 on Hulu and/or HBO Max.
This article was originally published on
In the age of cord-cutting and streaming services, actually watching Rick and Morty — a network TV show — is a bit challenging. Not everyone has their own Interdimensional Cable box, right? While Season 5 was still airing, it was particularly difficult unless you wanted to purchase the entire season or individual episodes. Many months…
In the age of cord-cutting and streaming services, actually watching Rick and Morty — a network TV show — is a bit challenging. Not everyone has their own Interdimensional Cable box, right? While Season 5 was still airing, it was particularly difficult unless you wanted to purchase the entire season or individual episodes. Many months…