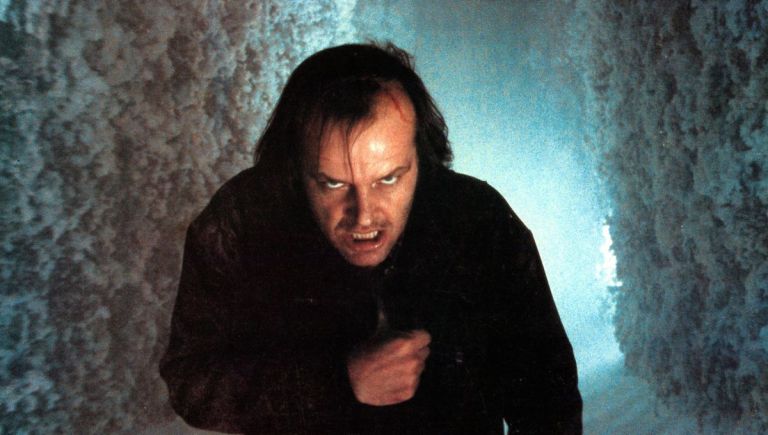 (Early) Weekend Reads: "All work and no play makes Jack a dull boy"
Posted by Maggie on February 3, 2022 in From the editors
I'm in the path of the winter storm coming through these next couple of days. Not sure how it will all pan-out overnight tonight and into tomorrow (Friday). In the last couple weeks my area already lost power twice for hours each time, both during our deep freeze temps. Anyhow, I thought I would post the weekend post early in case we do lose electricity because I will have to conserve my iPhone battery … which both previous times of power outages my phone battery was on low-bar. Not this time. I'm ready.
Weird how the press covers riots as if they're mostly peaceful protests and covers mostly peaceful protests as if they're riots

— Clifton Duncan: Anti-Covidian. (@cliftonaduncan) February 3, 2022
Victor Davis Hanson: Russian Appeasement Was a Left-Wing Monopoly: Forgotten in the Left's hypocrisy on Russia is the terrible damage done to American security, institutions, and the lives of innocents. … VDH starts at the onset of the Obama administration as his timeline. However, we can go all the way back to the Reagan era when democrat senator Teddy Kennedy personally contacted— COLLUDED WITH the USSR and wheeled-and-dealed, offering the Soviets any number of things, in return for them to intervene in the 1984 election on behalf of the Democratic party to oust then Pres. Reagan in his re-election bid.
Matt Margolis: Mark Levin Says Dems Knew 'Damn Well' Biden Was Unfit for Presidency
William Doyle: Democrats in 2020 Wrote the Book on Voter Suppression and Election Subversion: Joe Biden is right in saying that voter suppression and election subversion must be stopped. The problem for Democrats is that they have seen the enemy in the mirror.
Victoria Taft: 'Pro-Free Speech': Washington State Governor's Plot to Criminalize Election Fraud Complaints Moves Forward: Candidates and elected officials complaining about election fraud would be slapped with a gross misdemeanor charge, fine, and/or jail sentence under a plan by Washington's far-Left governor Jay Inslee. The anti-free speech bill has now advanced from a Democrat-controlled committee with a "do-pass" recommendation to the state legislature… … If we were able to ask the Founding Fathers what their foresight scenario motivation for writing was and making "free speech" the very First Amendment, they very well could have, would have, laid out this one right here.
The Madness of Crowds:
From comments on Yutube under this video:
Ian KH

I use to be a soldier and I worked in PSYOPS. I saw right through this whole thing not long after it started. It just progressed like a massive PSYOPS campaign and continues to do so.
Robert W Malone MD, MS: MASS FORMATION PSYCHOSIS – or… mass hypnosis- the madness of crowds … Dr. Malone is one of the medical doctors podcaster Joe Rogan has interviewed, and the activist COVIDIANS are trying to silence as "misinformation".
This is not about @spotify or @joerogan anymore. Or COVID. Or vaccines.

This is about the President of the United States USING vaccines to lean on communications/news companies to label his critics as misinformation.

This is an open war on American Values from the Oval Office.

— Eric Weinstein (@EricRWeinstein) February 3, 2022
The @joerogan @Spotify controversy has simply exposed a much deeper problem that exists within our government and the Biden administration. One of collusion with big pharma, big tech, and others to silence dissenting voices for control and profiteering.

— Rob Denton -Os justi meditabitur sapientiam. ⚔ USA (@RobbieVanGogh) February 3, 2022
So I listened to @joerogan interviews with McCullough, Malone, and Gupta. Guess which one contained by far the most vague, unsupported, incorrect, and unresponsive answers to Rogan's questions. People love Rogan bc he doesn't do BS and only one of the 3 was slinging insincere BS

— Todd Zywicki (@ToddZywicki) February 3, 2022
James Stansbury: The COVID Narrative is Falling Apart: I was taught the only way to fight a lie is with the truth. However, I also know those who placed all their hope in the big COVID lie will do whatever it takes to silence anyone who disagrees…
J.B. Shurk: Communism's Woke Gods Must Be Crazy: It's no wonder that one of the first acts of all communist regimes is to round up and murder anybody not hysterically committed to the "cause."
Christopher F. Rufo: Prison-Gang Politics: The Left's racialist ideologies threaten to transform America into a prison yard. … The left's new age tribalism. What could possibly go wrong?
Emily Smith and Theo Wayt: Zucker, Gollust's cozy ties with Andrew Cuomo included coaching him on COVID briefings
Twitchy: 'No wonder Chris is suing': NY Post reports that CNN probe revealed Jeff Zucker and Allison Gollust also coached Andrew Cuomo for COVID briefings
It's for FREE – Brilliance in the COVID "The Science" Age:
Twitchy: 'So stupid it hurts': Thomas Massie shares photos of the Biden administration's free N95 mask program in action … Looks real sanitary to me. You?
Twitchy: 'You are on the LOSING side of history!' VA Mom goes OFF on superintendent and school board STILL masking in spite of Youngkin's EO (watch) … THIS. A 1000 times THIS! Priceless!
Joe Biden's Living Idol:
It really makes you wonder that if old Joe accepts his son's disgusting lifestyle, and given old Joe's own history of uninvited and unwanted handsy-sniffing, what sort of secret lifestyle has Joe been living his whole adult life.
Angelica Stabile: Hunter Biden's 'debauchery': Judge Jeanine taps into a life of sex, drugs and foreign funding: Hunter Biden's Burisma check was blown on crack, expensive sports cars and prostitutes
Kristen Altus: Hunter Biden the 'low-rent porn star': How his sex addiction created a media nightmare for Joe Biden: Biden family worried Hunter's relationship with Beau's widow, escorts would spoil Joe Biden's presidency run
Jon Solomon: Classified State Department email declared Hunter Biden 'undercut' U.S. efforts in Ukraine: Withheld from public for five years, memo conflicts with Democrats' official narrative that president's son had no impact on U.S. anti-corruption efforts in Ukraine.
Bruce Golding: Classified 2016 email shows US diplomat warning of Hunter Biden deals in Ukraine
~~~
~~Many thanks to Maggie and The Universal Spectator for reprint permission.
Posted by Maggie on February 3, 2022 in From the editors I'm in the path of the winter storm coming through these next couple of days. Not sure how it will all pan-out overnight tonight and into tomorrow (Friday). In the last couple weeks my area already lost power twice for hours each time, both during our deep freeze temps. Anyhow,…
Posted by Maggie on February 3, 2022 in From the editors I'm in the path of the winter storm coming through these next couple of days. Not sure how it will all pan-out overnight tonight and into tomorrow (Friday). In the last couple weeks my area already lost power twice for hours each time, both during our deep freeze temps. Anyhow,…