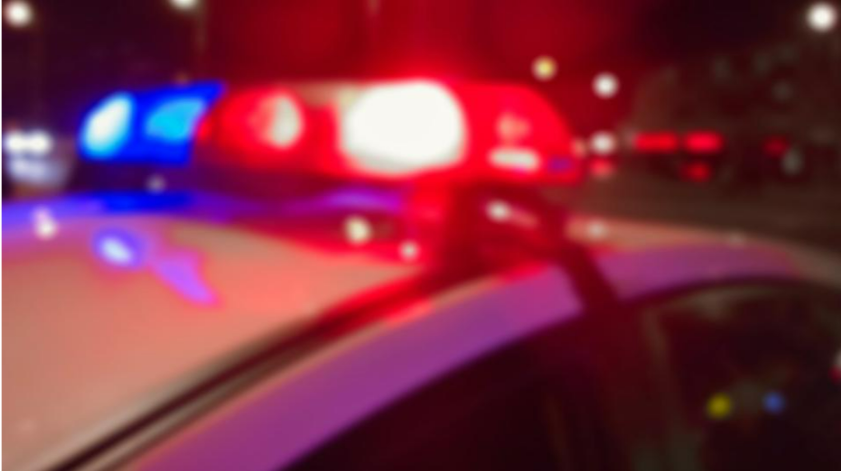 Thursday Newsfeed: America's CODE 3 – UPDATED
Remember earlier in the week Biden's Press Secretary not only took humor in the nation's stark rise in crimes but took a sneering swipe at FOX News network for covering it … and apparently, she was a bit miffed because that news network's crime coverage was not in-line with the other cable networks that are drumming-up their coverage of the Ukraine-Russia conflict.
Katie Pavlich: Psaki Mocks Violent Crime Concerns as 'An Alternative Universe'
On top of it she expressed alarm that people are watching FOX. Dear gawd no!! Well, she's partly right in that FNC's viewer ratings bury those other cable networks Jen feels all warm and fuzzy about…
Gotta give Peppermint Psaki some credit for being able to not choke and gag her way through that particularly odoriferous gaslighting of her own flatulence while chuckling. Right?
Well, Jen, from the safety of the White House's 24/7/365 heavy-duty security, willfully neglects to take seriously the crime wave in the White House's 'backyard' in Washington DC. But, you know, the old look-over-here-not-over-there tactic with "Ukraine and Russia"…
Timothy H.J. Nerozzi: DC mayor, attorney general trade blame amid spike in juvenile violence: DC officials baffled by spike in juvenile, violent crime
VIDEO: Dr. Swain: Washington DC has become a 'wasteland' of high crime, taxes – The distinguished senior fellow for constitutional studies discusses the mass exodus from liberal cities.
NBC4 DC: 17-Year-Old Arrested in Alleged Armed Carjacking of DC Council At-Large Candidate: The teen is accused of a carjacking in broad daylight that happened on Jan. 15 in the 4200 block of Nannie Helen Burroughs Avenue NE.
WUSA-CBS9: Unconnected carjackings leave mother, child scared and another car up in flames – The two carjackings are not connected.
NBC4 DC: Carjackings in DC Spark Anger, Frustration Among Residents: "You need to police this neighborhood because not everyone is stunned after they get carjacked. Some of us are angry."
Meanwhile, old Joe is scheduled to make an appearance in NYC today, just days after the city buried two of their finest who were murdered by a repeat criminal that the system has failed to contain and is a continuing danger to society and our police…
Biden is going to talk tough about crime because of his awful poll numbers.

But he picked defund-the-police activists like Vanita Gupta and Kristen Clarke to run DOJ. He won't pay the legal fees for fed law enforcement officers in Portland.

Actions matter more than words.

— Tom Cotton (@TomCottonAR) February 3, 2022
Stephanie Pagones , Michael Ruiz: Biden NYC visit: 8 murdered, 15 shot in week of Big Apple trip – New York City shootings were up over 32%, NYPD statistics show
VIDEO: Former NYPD Chief Joe Esposito weighs in on officer shootings Biden visit
But Joe will insist it's the guns that are the problem, not the unconscionable evil criminals and the, yes absolutely, "soft on crime" failed #WOKE prosecutors and judges in the courts…
Brooke Singman: Biden, ahead of NYC visit, rolls out strategy to stop flow of guns, bolster law enforcement: Biden is set to travel to NYC after two NYPD officers were killed responding to a domestic violence call
Stephanie Pagones: NYC mom of baby shot in head demands bail reform ahead of Biden visit: 'Who cares if Rikers fills up': Biden set to travel to NYC to meet with Mayor Eric Adams to address brutal crime wave
MORE:
CNN's Narrative today is that skyrocketing urban crime is because of guns.

Not gonna cut it anymore. The secret is out about Soros DAs. They're losing their grip on the Narrative, which is really what's driving the anti-Rogan campaign. Loss of control.

— Oilfield Rando (@Oilfield_Rando) February 3, 2022
Kevin Daley: Soros Prosecutor Under Fire for Mishandling Child Endangerment, Domestic Abuse Cases: Emails show staff concerns about Buta Biberaj's soft-on-crime approach
WFB Staff: WATCH: Reporter Confronts Soft-On-Crime Soros DA: Buta Biberaj oversaw Loudoun County Schools sexual assault case (w/VIDEO)
Seth Barron: Phantom Austerity: Progressive claims that insufficient social spending is driving up crime in New York City don't add up.
Breitbart: Sex Offender, 26, Gets Juvenile Sentence Thanks to Soros-backed D.A. George Gascón
26-year-old convicted sex offender Hannah Tubbs will serve two years in a juvenile facility, and will not have to register as a sex offender, thanks to George Soros-backed L.A. District Attorney George Gascón's decision not to prosecute in adult court.

Tubbs, a transgender female, admitted choking and sexually assaulting a 10-year-old in a bathroom stall at a restaurant in 2014, a crime that shocked L.A. at the time and was not solved until DNA evidence turned up in Tubbs's later criminal trials.

The transgender male-to-female Tubbs was linked to the crime in 2019. As Breitbart News reported last month, Gascón triggered outrage by prosecuting Tubbs as a juvenile because the crime occurred just before Tubbs's 18th birthday…
Jack Dunphy: In a Time of Rising Crime, Los Angeles Moves to Further Hamstring the Police
Miranda Devine: Blame Democrats for soaring crime, fallen police officers
Spencer Brown: Biden Won't Deport Illegal Immigrant Career Criminal Who Covered Union Station in Swastikas
UPDATE: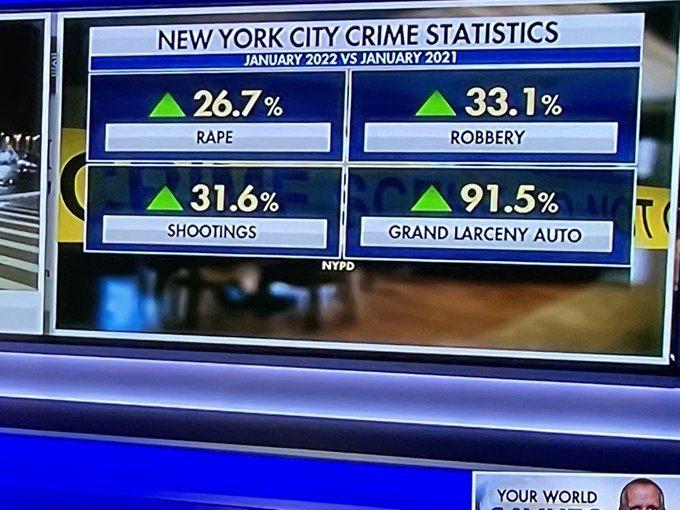 Take note AMERICA! This is "acceptable" & also has been intentionally caused by Democrats! 👇 pic.twitter.com/gVoa4Yvz6H

— Bella (@bellausa17) February 3, 2022
~~~
~~Many thanks to Maggie and The Universal Spectator for reprint permission.
Remember earlier in the week Biden's Press Secretary not only took humor in the nation's stark rise in crimes but took a sneering swipe at FOX News network for covering it … and apparently, she was a bit miffed because that news network's crime coverage was not in-line with the other cable networks that are…
Remember earlier in the week Biden's Press Secretary not only took humor in the nation's stark rise in crimes but took a sneering swipe at FOX News network for covering it … and apparently, she was a bit miffed because that news network's crime coverage was not in-line with the other cable networks that are…