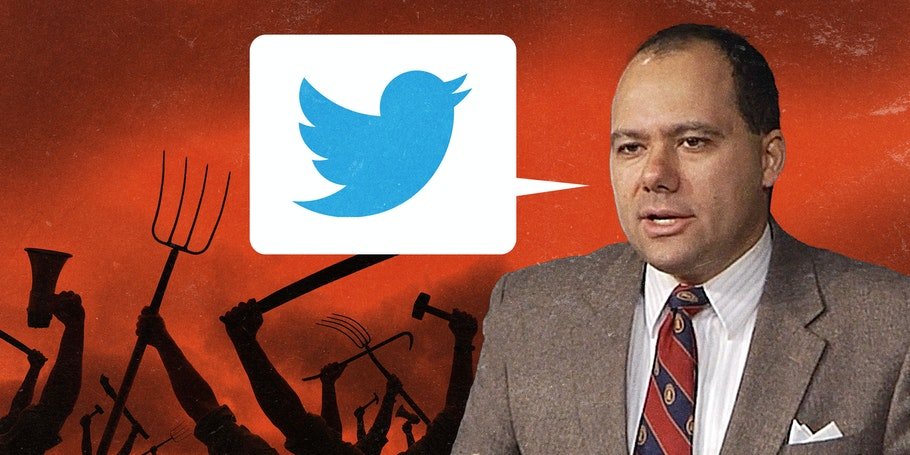 Georgetown Law Panders to the Mob
By THOMAS GALLATIN February 2, 2022 in Free Speech
Professor Ilya Shapiro was suspended and is likely to be fired for daring to criticize Biden's SCOTUS racial test.
Georgetown University law professor Ilya Shapiro finds himself on suspension pending the school's investigation into his recent free speech intersectionality transgression. You see, in a social media post, Shapiro reacted to Joe Biden's decision to use race and sex as a determining factor in selecting a nominee for the U.S. Supreme Court. Apparently, law professors should know better than to insist on equality under the law without discrimination.
"Objectively best pick for Biden is Sri Srinivasan, who is solid prog & v smart," Shapiro wrote. "Even has identity politics benefit of being first Asian (Indian) American. But alas doesn't fit into the latest intersectionality hierarchy so we'll get lesser black woman. Thank heaven for small favors?" Shapiro added, "Because Biden said he's only consider[ing] black women for SCOTUS, his nominee will always have an asterisk attached. Fitting that the Court takes up affirmative action next term."
Despite Shapiro's poor choice of words ("lesser black woman") — and he freely admits that was badly said — his main point remains true. An individual's immutable characteristics should be a non-factor when considering a person's ability to be a good and trustworthy justice. To be a good and trustworthy anything, really. He also makes a great point about the Supreme Court taking up affirmative action with Biden's affirmative action hire likely to be on the bench.
Indeed, this latest episode of identity politics serves to expose the inherent problem with affirmative action policies. They elevate racial and sex distinctions by rewarding individuals on the one hand and penalizing them on the other based entirely upon their immutable characteristics rather than what they have achieved or not achieved. As Martin Luther King Jr. so eloquently put it in his "I Have a Dream" speech, "I have a dream that my four little children will one day live in a nation where they will not be judged by the color of their skin but by the content of their character."
Of course, with the Left, nuance as well as grace are entirely absent when it comes to those with whom they disagree. Georgetown is likely mulling whether to fire Shapiro due to his failure to comport with leftist dogma — it's being construed as "discrimination" or "harassment" when in fact that was the very proposal he was objecting to. School administrators are effectively dragging out the controversy in hopes of distracting from Biden's blatant and gross foray in racial identity politics.
In all likelihood, Shapiro's days at Georgetown are over, which is unfortunate for students who'd like to be challenged by a truly diverse and inclusive learning environment. As Mark Alexander observes, "A better model for academic freedom would be at Georgetown's rival, George Washington University, where distinguished legal scholar Jonathan Turley is often cited in The Patriot Post for his concise and academically unrestrained criticism of his own Democrat Party."
~~~
~~Reprinted with permission. See the original article here and leave some comments! 
By THOMAS GALLATIN February 2, 2022 in Free Speech Professor Ilya Shapiro was suspended and is likely to be fired for daring to criticize Biden's SCOTUS racial test. Georgetown University law professor Ilya Shapiro finds himself on suspension pending the school's investigation into his recent free speech intersectionality transgression. You see, in a social media post, Shapiro…
By THOMAS GALLATIN February 2, 2022 in Free Speech Professor Ilya Shapiro was suspended and is likely to be fired for daring to criticize Biden's SCOTUS racial test. Georgetown University law professor Ilya Shapiro finds himself on suspension pending the school's investigation into his recent free speech intersectionality transgression. You see, in a social media post, Shapiro…