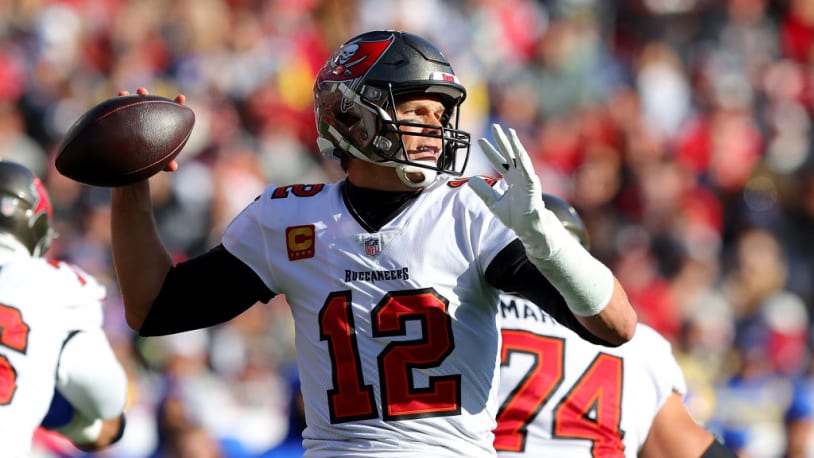 Watch Tom Brady throw the final touchdown pass of his career
Now that legendary quarterback Tom Brady has officially announced his retirement from the NFL, it's time to reflect on his storied career — including the very last touchdown pass he ever threw.
Brady's long throw to Tampa Bay Buccaneers wide receiver Mike Evans with 3:20 left in the fourth quarter made a game out of a Jan. 21 match-up against the Rams, despite Los Angeles ultimately prevailing 30-27. 
That pass will now, however, be remembered for a much significant, powerful reason.
Watch below:
Now that legendary quarterback Tom Brady has officially announced his retirement from the NFL, it's time to reflect on his storied career — including the very last touchdown pass he ever threw. Brady's long throw to Tampa Bay Buccaneers wide receiver Mike Evans with 3:20 left in the fourth quarter made a game out of…
Now that legendary quarterback Tom Brady has officially announced his retirement from the NFL, it's time to reflect on his storied career — including the very last touchdown pass he ever threw. Brady's long throw to Tampa Bay Buccaneers wide receiver Mike Evans with 3:20 left in the fourth quarter made a game out of…