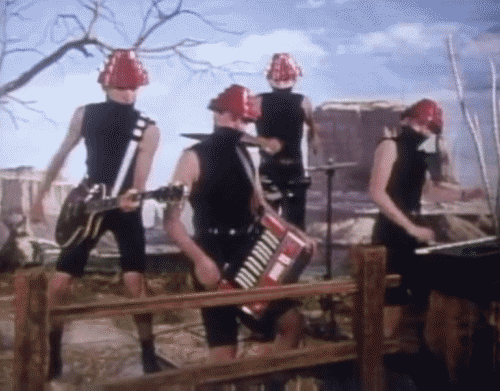 Weekend Reads: Thoughts and Space
Posted by Maggie on January 29, 2022 in From the editors
Crack that whip
Give the past the slip
Step on a crack
Break your momma's back

When a problem comes along (You must whip it)
Before the cream sits out too long (You must whip it)
When something's going wrong (You must whip it)

[…]

When a good time turns around (You must whip it)
You will never live it down (Unless you whip it)
No one gets away (Until they whip it)…
"No joke…"
Thoughts:
Debra Heine: Pennsylvania Court Finds State's Mail-in Voting Law Unconstitutional: The Commonwealth Court of Pennsylvania on Friday ruled that the state's expansive two-year-old mail-in voting law, Act 77, is unconstitutional, ABC27 reported…
William Doyle: Democrats in 2020 Wrote the Book on Voter Suppression and Election Subversion: Joe Biden is right in saying that voter suppression and election subversion must be stopped. The problem for Democrats is that they have seen the enemy in the mirror.
Joe Hoft: Who's Forcing the 'Fake News' Mainstream Media to Add Wording to 2020 Related Election Articles Stating Election Fraud Claims are 'Baseless', etc. While Ignoring the Truth?
Jeff M. Lewis: The Democrat Party's Application of Mass Formation Psychosis: At the ignominious one-year anniversary of the current regime, it is essential that We the People look at what they are doing on every issue, every story, and listen carefully to every word of their sustained propaganda campaign for they are responsible for creating a Mass Formation Psychosis and mob mentality…
Robin Burk: It's an Unraveling, Not a Reset: The hubris of our transnational "elites" isn't remaking the world—it's unraveling it faster and faster.
Andrea Widburg: Doctors are starting to challenge the dominant COVID paradigms: Over the last two years of living in Fauci's America, most of the medical establishment has meekly gone along with the narrative about COVID treatments and vaccines…
Mark Steyn: Chinese Virus, Chinese Masks, Chinese Freedoms
CR: University assignment has students record themselves accusing someone of racism or homophobia
Sundance: Not a Joke, U.S. Govt Takes the Official Position There Is No Food Inflation
Jennifer Block @ San Fran Chron: Should kids wear masks in schools? Maybe not
Meanwhile, kids are bearing the brunt of restrictions: all-day masking and "punitive mask culture," as one of the many physicians speaking out recently put it; disruption to their social and emotional learning, to literacy and speech, and worrisome impacts on their mental health. My 8-year-old son brought home a self-portrait this week — it had no nose or mouth.

Should little humans see each other's faces and see their teachers' faces? If our answer is "yes, but not until everyone is safe," we need to put some numbers behind that rhetoric. In every recent winter except the last, between 200 and 1,200 kids in the U.S. died of the flu, the physicians point out. During the entire pandemic, some 900 deaths of children are attributed to COVID. Any death of a young person is achingly tragic. But when will all children be "safe"?…
Twitchy: Mary Katharine Ham and Karol Markowicz vs. the American Academy of Pediatrics on masking kids. Who you got?
VIDEO: THE INGRAHAM ANGLE: Oregon school district blackmailed after lifting mask mandate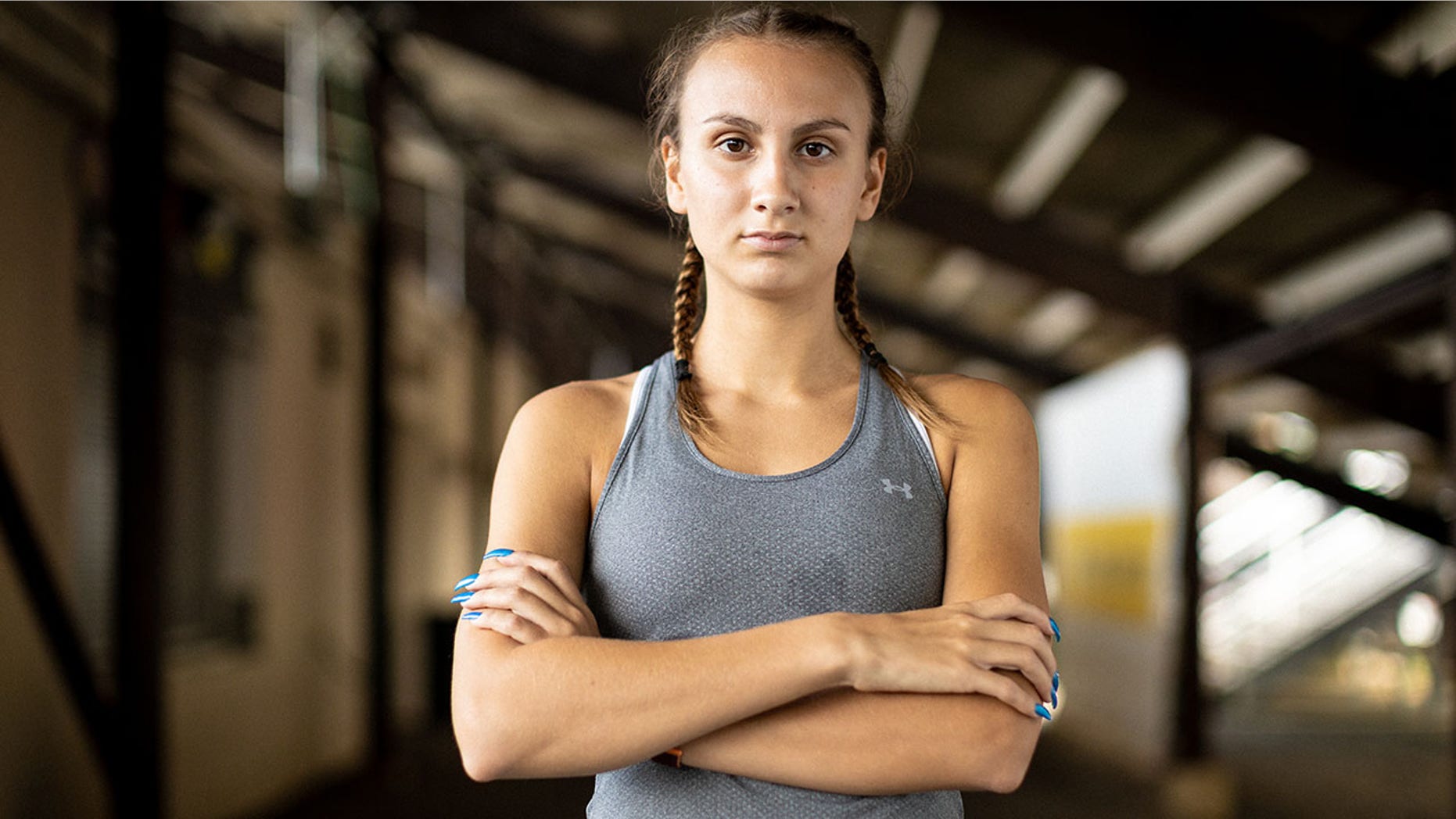 Chelsea Mitchell: NCAA, leaders are deliberately turning a blind eye to injustices in women's sports: Female athletes like me are being punished for a biological reality we can't do anything about
Charles Creitz: Kara Dansky: Transgenderism undermines women's rights, despite other feminists' claims: The self-described feminist told Tucker Carlson how transgenderism harms women
SPACE:
Ed Browne: Sun Probe Passes Through Comet Leonard's Tail as Space Rock Leaves Solar System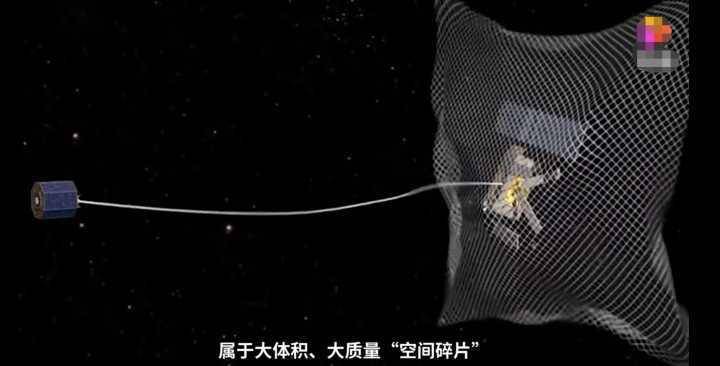 China launched a satellite called Shijian-21 in Nov. Look at these pictures to see what it can do. 😎 pic.twitter.com/YT7lgpOitA

— 彩云香江 (@louischeung_hk) January 4, 2022
Brett Tingley: A Chinese Satellite Just Grappled Another And Pulled It Out Of Orbit: The maneuver raises concerns about the potential militarization of satellites designed to inspect, manipulate, or relocate other satellites.
VIDEO: Earth Orbit Has A Junk Problem
VIDEO: What we know about a SpaceX rocket that is expected to crash into the moon March 4
AFP: Object found in the Milky Way 'unlike anything astronomers have seen'
Australian researchers have discovered a strange spinning object in the Milky Way they say is unlike anything astronomers have ever seen.

The object, first spotted by a university student working on his undergraduate thesis, releases a huge burst of radio energy three times every hour.

The pulse comes "every 18.18 minutes, like clockwork," said astrophysicist Natasha Hurley-Walker, who led the investigation after the student's discovery, using a telescope in the Western Australian outback known as the Murchison Widefield Array.

While there are other objects in the universe that switch on and off — such as pulsars — Hurley-Walker said 18.18 minutes is a frequency that has never been observed before.

Finding this object was "kind of spooky for an astronomer," she said, "because there's nothing known in the sky that does that."

The research team is now working to understand what they have found…
Kate S. Petersen: Fact check: WikiLeaks did not release footage that proves moon landing staged: There is no record of the video being released by WikiLeaks. Further, the video contains already publicly available "behind the scenes" footage from the fictional 1970s movie "Capricorn One."
~~~
~~Many thanks to Maggie and The Universal Spectator for reprint permission.
Posted by Maggie on January 29, 2022 in From the editors Crack that whipGive the past the slipStep on a crackBreak your momma's back When a problem comes along (You must whip it)Before the cream sits out too long (You must whip it)When something's going wrong (You must whip it) […] When a good time turns around (You must whip it)You…
Posted by Maggie on January 29, 2022 in From the editors Crack that whipGive the past the slipStep on a crackBreak your momma's back When a problem comes along (You must whip it)Before the cream sits out too long (You must whip it)When something's going wrong (You must whip it) […] When a good time turns around (You must whip it)You…