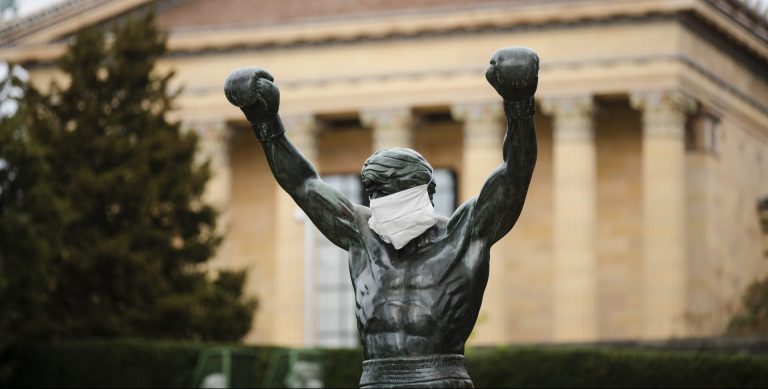 Monday Newsfeed: Welcome To Surreal World
This is not a new thing. Just ask anyone who has been born and lived in a socialist or communist country and they will tell you what is going on in America right now sends a major icicle down their spine. Well, what does "it" look like? It looks like "chaos"…
Joshua Philipp (9/10/18): The Nature of Chaos and Anarchy as Tools of Communist Subversion
There are groups in the United States and other parts of the world that are actively trying to incite chaos, whether through the advocacy of anarchy or through subversive movements meant to destabilize societies.

We saw this clearly when Rep. Maxine Waters (D-Calif.) on June 23 called on her supporters to harass members of the Trump administration, stating, "Let's make sure we show up wherever we have to show up, and if you see anybody from that Cabinet in a restaurant, in a department store, at a gasoline station, you get out and you create a crowd and you push back on them, and you tell them they're not welcome anymore, anywhere."

We also see this in groups such as Antifa, which ironically advocate for both communism and anarchy—a system of absolute government control and a system of no government, respectively. Yet, if we understand the deeper goals of communism, and the original nature of anarchy, the union between the two systems makes sense.

Karl Marx established that communism would be done in stages, the first being socialism, or what Lenin described as "state capitalism," in which the state had seized control of all means of production. The goal of socialist tyranny is to establish full communism, in which all previously existing forms of hierarchy have been overthrown, all morals have been destroyed, and all traditional culture has been ruined. Communism is the state of desolation, and socialism is its tool for achieving this…
Victor Davis Hanson: Joe Biden and the Uses of Nihilism: America is battling an epidemic far worse than the Omicron plague.
Chaos is the new, the intentional, normal. A pandemic of nihilism has been unleashed upon the land. As in Lord of the Flies, when laws, rules, protocols, traditions, and customs are mocked and dismantled, primitive human nature in the raw is unleashed.

Madness now reigns in every quarter, from the iconic to the irrelevant to the fundamental…

Quite quickly after the revolutionary boilerplate, America began reverting to its natural Hobbesian or Thucydidean essence. If you dispute that, look at looted packages along the Union Pacific tracks in Los Angeles. Try walking the nocturnal streets of Chicago or Baltimore. Visit the sidewalk homeless of San Francisco. Fly over our constipated ports. Drive into our empty new car dealerships. Pull up to our European-priced gas pumps. Shop in the emptying shelves of our Sovietizing food and discount stores. The common theme of the upcoming Super Bowl halftime show, apparently, is that the entertainers must have written lyrics threatening the police, denigrating women, using the N-word . . . and be worth $100 million.

Of course, that is what the elites celebrate, as people struggle to buy food, gas, and cars. The police are under attack and being killed on the street. The public is bewildered about criminals not being punished, workers paid to stay home, and biological men commandeering women's sports.

Abnormal is normal; normal is despised and discarded.

Friends and associates of all races and ethnicities are increasingly suspicious of each other. They are fleeing to the ancient refuge of tribal solidarity. Red states are hated, although they function, and are sought out; blue states are praised, even as they fail and residents flee. Our "leaders" are doing their best to confirm the age-old invective of our enemies that e pluribus unum simply cannot work…
And here we are.
It Will be Interesting to Hear Background on Biden's "Black Woman" Only SCOTUS Nominee:
BREAKING: Just over three-quarters of Americans (76%) want Pres. Biden to consider "all possible nominees," while 23% want him to follow through on his commitment to nominate the first Black woman to the Supreme Court, per a new @ABC News/Ipsos poll. https://t.co/FHLGrgJg9Z

— ABC News (@ABC) January 30, 2022
Jon Brown: Poll: Most Americans (76%) want Biden to consider 'all nominees' in Supreme Court pick: A majority of Democrats oppose Biden declaring the nominee will be a Black woman
MORE: Assessing the Supreme Court, 43% of voters believe justices rule "on the basis of their partisan political views" rather than "on the basis of the law," according to a new @ABC News/Ipsos poll. https://t.co/eEsbXRjhPw

— ABC News (@ABC) January 30, 2022
The definition of "activist judge", either on the left or the right.
VIDEO: Sen. Blackburn: Senate will review Biden's SCOTUS pick thoroughly
Again, ignoring the facts, CNN's resident blight-riddled potato head spud-ers…
Twitchy: Brian Stelter says Fox News is playing 'white identity politics' by criticizing Biden's race & gender criteria for SCOTUS pick
CNN's @brianstelter: Fox News is attacking Biden's racial/gender criteria for his SCOTUS pick because of "white identity politics" pic.twitter.com/4r9276WjMp

— Tom Elliott (@tomselliott) January 30, 2022
"Let's be honest, Fox wants a fight … They need a fight over the Supreme Court. They are already starting a fight that's rooted in white identity politics. All of Fox's prime time shows are outraged that Biden has committed to nominating a justice who is black and female."

— Tom Elliott (@tomselliott) January 30, 2022
See this is where people don't pay attention. People aren't mad at color or gender. People are mad that he's ONLY considering that criteria.

— sawdust (@SawDustMaker88) January 31, 2022
Tyler Olson: Biden Fed nominee backed reparations for Black Americans for slavery, discrimination: Biden backed commission to study reparations on campaign trail
New Joe vs Old Joe (but he doesn't remember)…
Jon Jackson: Who Is Janice Rogers Brown? Black D.C. Circuit Judge Biden Blocked From Appointment
President Joe Biden on Thursday reiterated his campaign promise of nominating a Black woman to the Supreme Court, leading some conservative pundits to bring up his past opposition to Janice Rogers Brown.

As Laura Ingraham noted on the Wednesday edition of her Fox News show, then-Senator Biden opposed and then filibustered the nomination of Brown to the federal bench in 2003 and 2005.

Then-President George W. Bush had nominated Brown both times for the U.S. Court of Appeals for the D.C. Circuit, but many Democrats tried to block her from the position for her perceived libertarian views…
Read the whole thing. The whole insistence on strictly a black woman is bullshit. It always comes down to the leftist mush-filled gray matter under the bone dome.
VIDEO: Dr. Ben Carson says it is 'encouraging' Americans are pushing back against Biden's race-based policies
There's a Big Bunch of Money Being Made in Racist Race-Baiting:
Jon Brown: BLM transferred millions to Canadian charity to buy mansion formerly owned by Communist Party: The purchase comes as BLM faces internal turmoil
Adam Sabes: 1619 Project founder Nikole Hannah-Jones was paid $55,000 for University of Wisconsin event: The signed contract stipulated a cash advance deposit of $27,500
FBN: Who controls Black Lives Matter's $60M war chest? Conservative watchdog demands audit: BLM finances continue to draw scrutiny
WE: The Black Lives Matter scam: CharityWatch Executive Director Laurie Styron described BLM as "a giant ghost ship full of treasure drifting in the night with no captain, no discernable crew, and no clear direction."
Meanwhile, some just are really bad at it…
Breck Dumas: Penzeys Spices CEO declares MLK weekend 'Republicans are racists weekend': Bill Penzey suggests Republicans fantasize about killing Black people
Jon Brown: Spice company that called Republicans racist begs for gift card purchases after losing customers: The spice company has reportedly lost more than 40,000 subscribers after the CEO's politically charged email
Then there's the almighty teacher's union and their racist interlopers…
Randi Weingarten deleted this tweet pic.twitter.com/uiurFjYy0K

— Corey A. DeAngelis (@DeAngelisCorey) January 29, 2022
Twitchy: Randi Weingarten tries DELETING tweet calling parents RACISTS and un-American but Corey DeAngelis ain't ABOUT to let her off the hook
"We are creating laws that are encouraging parents to report their teachers, to spy on teachers — this is an environment that is not conducive for learning," Nikole Hannah-Jones reacts to laws that are unnecessarily banning books in schools.https://t.co/4cxSV3XaJw

— MSNBC (@MSNBC) January 30, 2022
Twitchy: Gosh, we feel SHOCKED: For SOME reason, Nikole Hannah-Jones does NOT want parents to know what's being taught in public schools
Anything between a teacher and a student must be observable, interruptible, and transparent. Failing any of these it's completely out of bounds.

— Arthur Dent (@trashdnscattrd) January 30, 2022
Then schedule a parent-teacher conference or just ask the school for a copy of the course curriculum.

— Erik (@edizzle422) January 30, 2022
Great idea…https://t.co/hPcEO0JsrM

— Maggie (@drillanwr) January 31, 2022
If school systems/union will hide teacher on-student sexual abuse, and student on-student sexual abuse/rape, you don't believe they'll hide & lie to parents' faces about the real "curriculum" going on in the classroom?

— Maggie (@drillanwr) January 31, 2022
Kaylee McGhee White (10/12/21): Loudoun County schools covered up rape, prosecuted a concerned father to protect transgender agenda

Breitbart (11/15/21): Loudoun County Male Teen Convicted of Rape in Girls' Bathroom Pleads No Contest in 2nd Case: The 15-year-old male who was convicted of raping a teen girl in a high school bathroom in Loudoun County, Virginia, pleaded no contest to charges of abduction and sexual battery in a second case…
Spencer Lindquist: EXCLUSIVE: Georgia School District Published Plans To Teach Critical Race Theory, Then Hid Them
Auguste Meyrat: Dumbing Down The SAT Perfectly Sums Up The State Of American Education: These pointless changes to the SAT will let schools off the hook, and allow College Board to make money and virtue signal at the same time.
Stephen Kruiser: The Morning Briefing: Reminder—Some Teachers Are Truly Horrible People
Robert Spencer: Kansas Schoolteacher Joins ISIS, Plots Jihad Massacres in U.S., Leads All-Female Terrorist Battalion
VIDEO: Loudoun County parent accuses school of segregating her maskless children, inciting 'psychological warfare' over COVID policies
VIDEO: Denver school hosting Black Lives Matter event at elementary school
Jesse O'Neill, David Meyer: NY teacher says 'reciprocity' post suggesting attack on cops was 'misconstrued': The Brooklyn teacher whose Instagram post appeared to encourage violence against police mourning slain officer Jason Rivera claims his message was "misconstrued" and that he was merely commenting on the "vulnerability" of the crowd of cops… … Mmmkay, jackass. He says he's "gotten death threats since the Instagram post". Really? You want to 'go there', shithead?
Our Brave Border Troopers are Beyond Frustrated, Demoralized, and Fed-Up: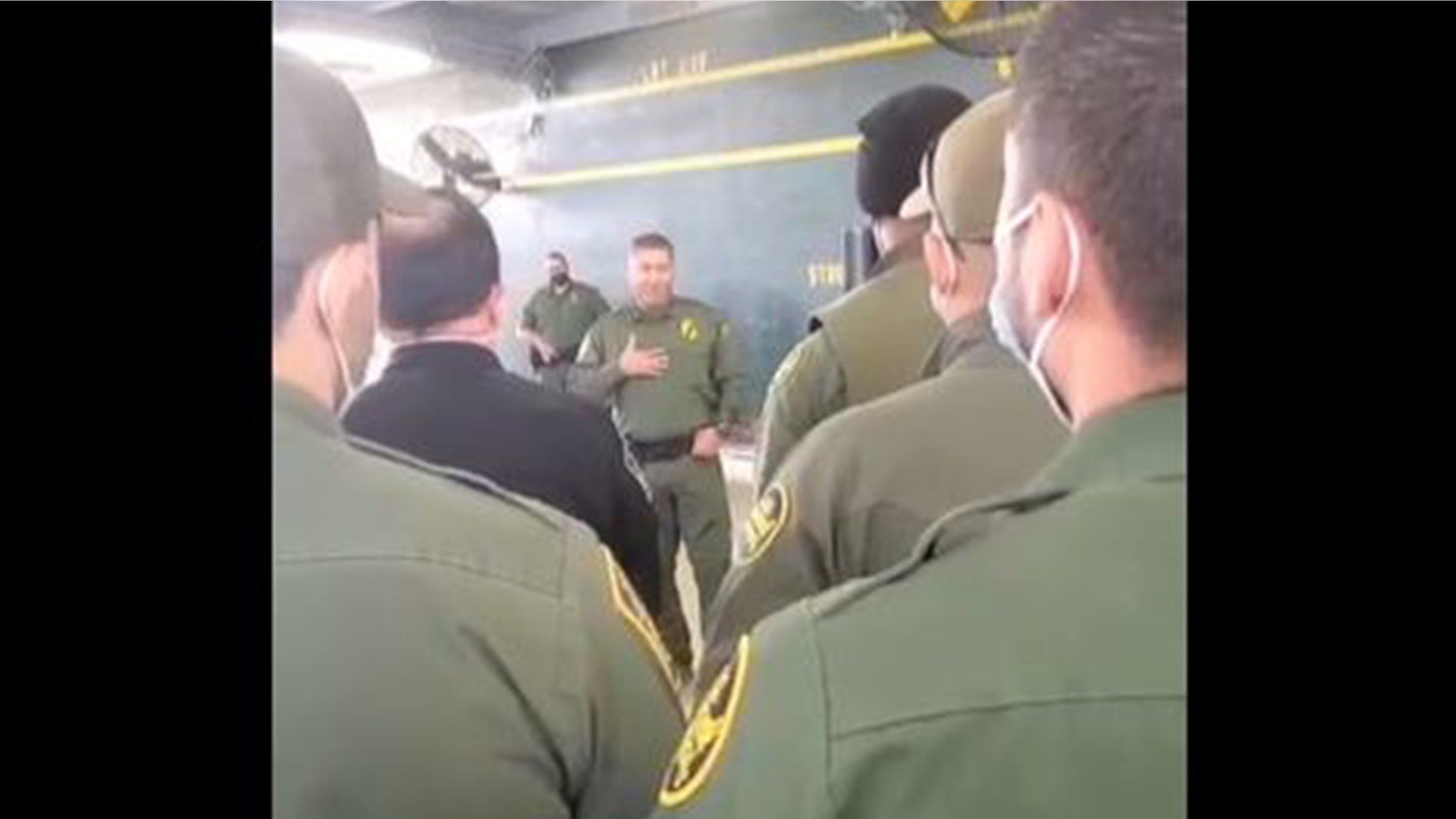 Adam Shaw: Border Patrol spat during Mayorkas visit latest in a pattern of growing tension with Biden admin: It is the latest flashpoint between the administration and Border Patrol agents
Bill Melugin , Paul Conner: Border Patrol agents get into heated exchange with leadership during Mayorkas visit, leaked video showsBorder agents charge that 'you keep releasing criminal aliens into the country'
"That's the problem, chief," one agent interjected. "For evil to triumph is for good men to do nothing. That's exactly what's happening here. Good men are doing nothing. You're allowing illegal aliens to be dropped off in communities."
VIDEO: Newt Gingrich: Migrant surge a deliberate policy conducted by the Biden administration
VIDEO: Dan Patrick says Texans 'fed up' over open border policies of Biden administration
NYPost Ed Board: What will it take for Biden to stop sneaking illegal migrants in the US?
When You're Nearing the End of Your Mega-"Liberal" Music Career, Always Go Fascist…
Brendan O'Neill: Hippies for censorship: Neil Young's grumpy war on Joe Rogan is a betrayal of everything he once stood for.
Liz Sheld: Morning Greatness: Former Counterculture Hippie Musicians Demand Corporate Censorship of Independent Creator
Julius Young , Melissa Roberto: Neil Young's feud with Spotify 'will not hurt' streamer, 'negative impact' will fall on singer: brand expert: Young reportedly posted a letter that read: 'They can have Rogan or Young. Not both'
Nate Day: Neil Young's Spotify boycott over Joe Rogan content backed by WHO director-general: The 'Ohio' singer accused the streamer of spreading false information about vaccines via Rogan's podcast … But of course! Never forget, it was the WHO that not only was taking marching orders from China during the pandemic and protecting the CCP country, but then turned around and told our CDC to fudge the numbers at the onset of the spread to not test post-death to confirm a COVID death, and to just put COVID down as COD.
Edmund DeMarche: Joe Rogan breaks silence after Neil Young's Spotify controversy: Rogan's video post lasted about 10 minutes and he spoke about the challenges of preparing for his shows that are unscripted and free-flowing
Rogan offered some background on his guests and argued that their opinions were worth hearing. McCullough has been widely published and Malone is considered one of the leading experts on mRNA technology, which is used in the Pfizer and Moderna jabs.

He challenged the word "misinformation" given that so much is still being learned about COVID-19. He said Spotify will begin to put a disclaimer at the beginning of these sorts of interviews, and he will also consider following them up with an expert with a different opinion.
Twitchy: BOOMITY: Joe Rogan makes Neil Young and censor-happy bullies on the Left look like even WORSE sharing his thoughts on Spotify controversy (watch)
Rogan, in his video, rightly points out the last couple of years, and most recently the past year, how things people said about COVID were deemed "misinformation" but are now obviously proven true. But you are still not allowed to voice these things/facts. The established narrative is to be fully protected.
Helen Coster: Spotify says it will add content advisory to podcasts that discuss COVID: Company under fire from rock and folk legends for giving voice to misinformation about COVID-19 vaccines
Twitchy: 'What's so bad about this?' Law prof downloaded Spotify just to listen to Joe Rogan's podcast and came to some conclusions
Twitchy: 'Warning on Fauci TOO'?! Tim Pool goes off in BRUTAL thread about Spotify placing 'content warning' on Joe Rogan's COVID podcasts
The move to add a content warning from Spotify confirms

If the corporate press says it, even after being wrong on so much, it is the authority and must be presumed true

If the biggest podcast in the world has a scientist on who disagrees it must be labeled with a warning

— Tim Pool (@Timcast) January 31, 2022
Glenn Greenwald: The Pressure Campaign on Spotify to Remove Joe Rogan Reveals the Religion of Liberals: Censorship: All factions, at certain points, succumb to the impulse to censor. But for the Democratic Party's liberal adherents, silencing their adversaries has become their primary project.
Biden and Demo-commie Buyer's Remorse: Spend and Control, but Never Control Actual Crime and Spending:
Liz Peek: Biden's presidency reset a dud already: The truth is, Joe Biden is running out of ideas and also running out of gas
Stephen Moore: Most dangerous virus? Biden's runaway government spending: In less than four decades, the budget has grown sevenfold
BPR: Brooklyn Biden voter 'disgusted' with president and Dems one year in; party has become 'unrecognizable'
Twitchy: Just. WOW: Biden has ALWAYS been a nasty bully as you can see in NSFW compilation of him attacking people over and over again (watch) … Joe Biden has always been a bombastic asshole jerk and bully. But now he just sounds like a nursing home resident off his meds. But hey, still "no mean tweets", or something.
Matt Margolis: Is This the Next Pandemic That Will Keep Us Masked and Shut Down After COVID? … Whatever gets their agenda against us done.
Paula Bolyard: It's Time to Fight Back: Refuse to Let Them Destroy Your Children and Your Way of Life
PM: WATCH: Elderly, masked white women yell 'Black Lives Matter!' while assaulting black man for not wearing a mask – "Do not touch me!" one of the "Karens" roared multiple times, before striking the man and then chanting: "Black Lives Matter!" … More proof that breathing in your own expelled gasses for extended periods of time causes brain damage.
FNC: How the coronavirus pandemic – and its politics – have ruined sports, perhaps permanently: One sports columnist admits to 'The Ben Domenech Podcast' that watching and covering sports just isn't the same since COVID … Rumors abound regarding the alleged supposed 'retirement' of football QB Tom Brady, and the latest reason is his being sick and tired of the COVID restrictions/regulations in the NFL.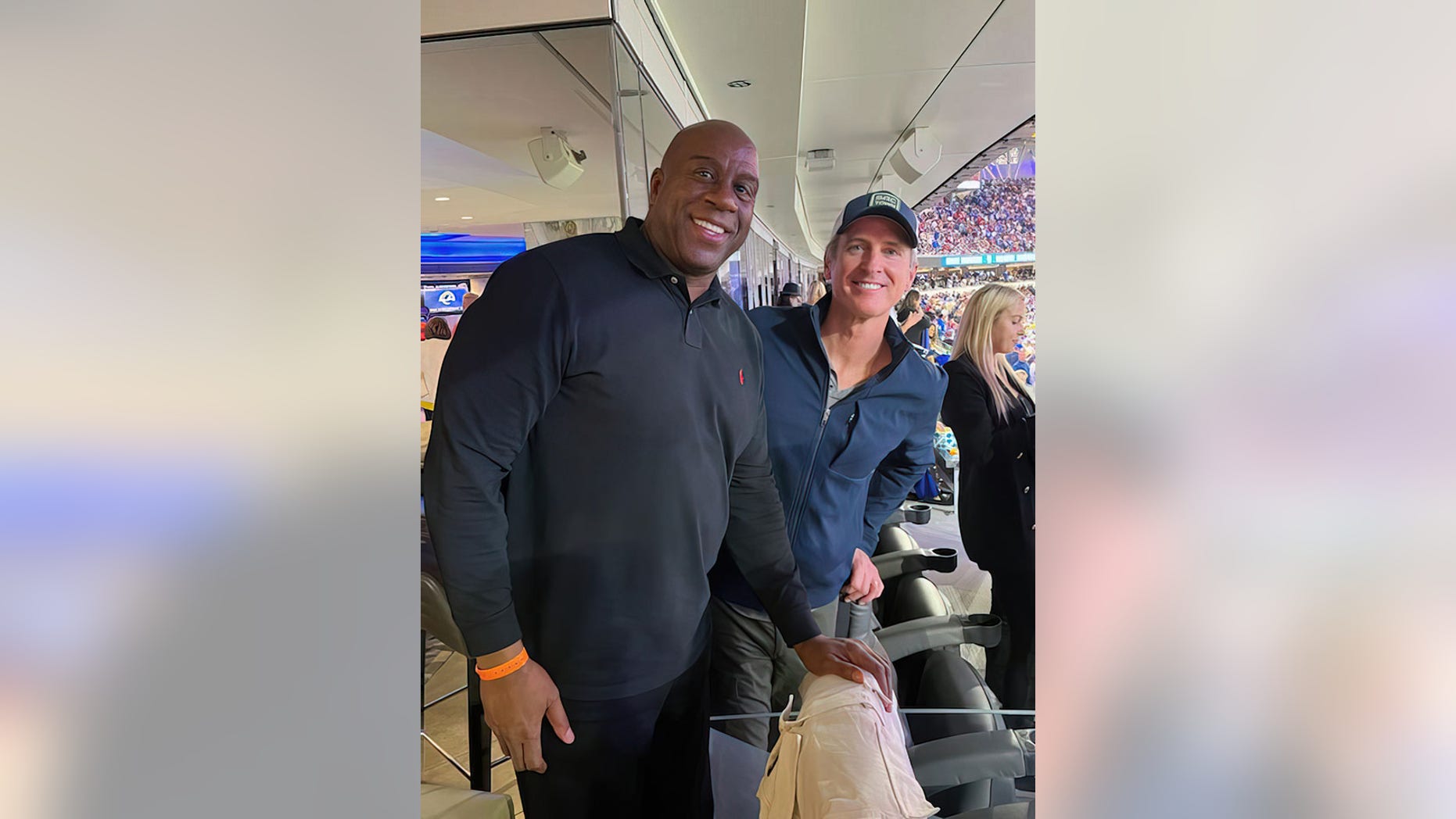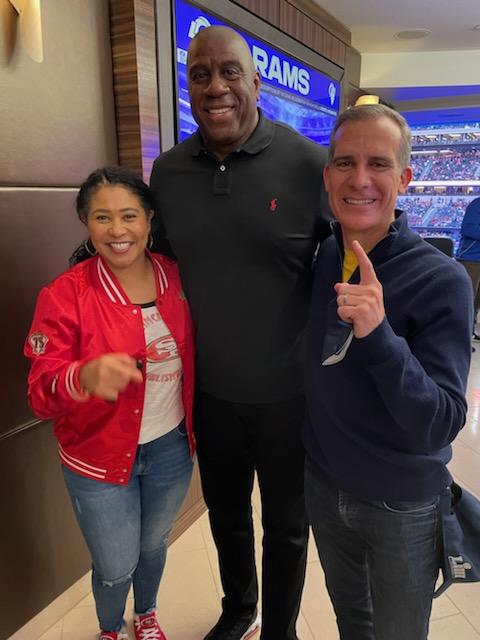 Here's California governor Gavin Newsom, unmasked indoors at the NFC championship game in LA. But today every kid in his state will have to wear a mask at school. This is all complete and total insanity. pic.twitter.com/XlRjzeC8Jl

— Clay Travis (@ClayTravis) January 31, 2022
Emma Colton: Newsom, California Dem leaders defy state's own universal mask mandate at Rams-49ers game: Newsom came under fire in 2020 when he was spotted maskless at a swanky French restaurant … This literally flies-in-the-face of the rules set up by these damn people, and anyone attending the Super Bowl will be given N-95 masks and instructed to keep them on during the game.
BPR: Adam Carolla to Bill Maher's audience: Now you p*****s clap for normalcy, 'shut the f**k up and admit you were wrong!'
RCP: Adam Carolla: We'll Be Done With COVID Before They're Done Barking Out Orders
Washington D.C. is The Swamp's Cesspool: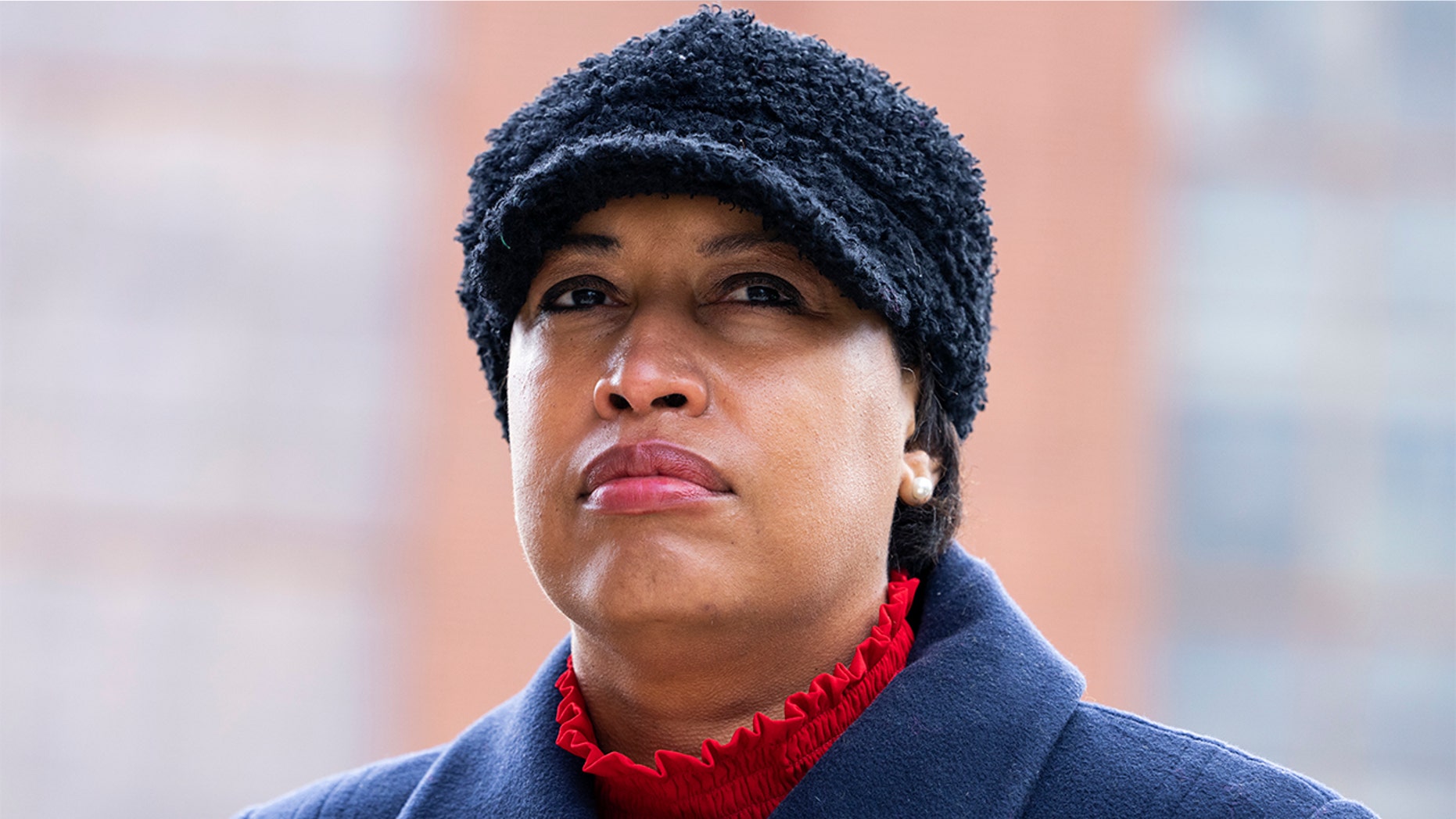 Ethan Barton: Washington D.C. police withhold key details about homicide unit amid murder surge: Metropolitan Police Department refused to provide staffing levels, caseloads for homicide unit
Timothy H.J. Nerozzi: DC mayor, attorney general trade blame amid spike in juvenile violence: DC officials baffled by spike in juvenile, violent crime
Breitbart: Democrat-Run Washington DC Sees 37 Carjackings in First 20 Days of 2022: For example, DC carjackings saw "an 18% increase from 2020 to 2021 and a staggering 153% increase from 2019 to 2020."
Hey, but all is not lost. DC Mayor Bowser is prioritizing, putting the most dangerous crimes first on her radar … those mask criminals…
The Hill: Washington, D.C., Mayor Muriel Bowser on Wednesday extended the city's COVID-19 indoor mask requirement through the end of February.
Australia and New Zealand are lost…
Rich Calder: Pregnant New Zealand reporter turns to Taliban in Afghanistan for quarantine help: Charlotte Bellis is seeking aid from the Taliban after her home country stranded her in Afghanistan due to its stringent coronavirus quarantine rules. … God speed.
MORE:
The Wrap: Howard Hesseman, 'WKRP in Cincinnati' Star, Dies at 81 – Hesseman played the very anti-disco DJ "Dr. Johnny Fever"
Dr. Johnny Fever was prescient.
Megan Fox: Whistleblower at T-Mobile Releases Internal Emails: Get Jabbed or Get Lost!
Peter Aitken: Elon Musk tweets interest in buying media outlets: Musk has moved his operations to Texas after criticizing Californian politicians
BONUS: #HonkHonk
This morning, I tested positive for COVID-19. I'm feeling fine – and I'll continue to work remotely this week while following public health guidelines. Everyone, please get vaccinated and get boosted.

— Justin Trudeau (@JustinTrudeau) January 31, 2022
Sometimes, having COVID makes you feel like you just got hit by a truck.

— Dr. David Samadi (@drdavidsamadi) January 31, 2022
This is not a new thing. Just ask anyone who has been born and lived in a socialist or communist country and they will tell you what is going on in America right now sends a major icicle down their spine. Well, what does "it" look like? It looks like "chaos"… Joshua Philipp (9/10/18): The Nature…
This is not a new thing. Just ask anyone who has been born and lived in a socialist or communist country and they will tell you what is going on in America right now sends a major icicle down their spine. Well, what does "it" look like? It looks like "chaos"… Joshua Philipp (9/10/18): The Nature…