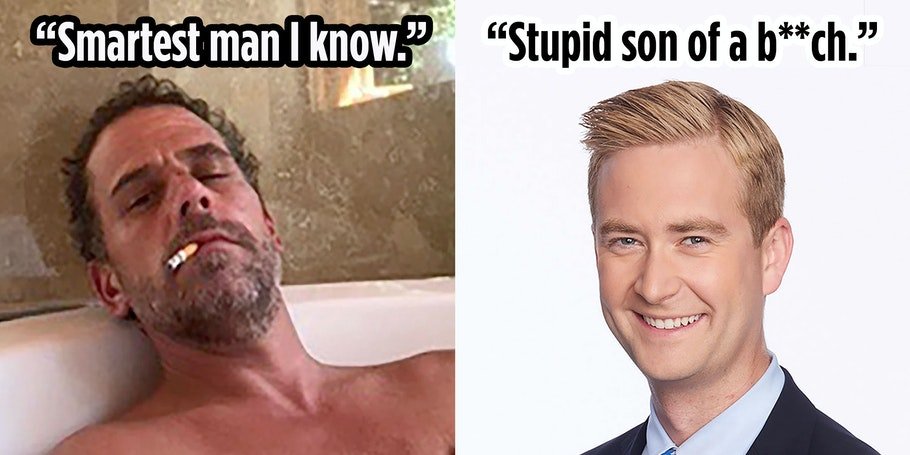 Wednesday Newsfeed: It's Joe's Asylum, We All Just Live in It
Posted by Maggie on January 26, 2022 in From the editors
Tyler Olson , Jennifer Griffin , Shannon Bream , Bill Mears: Supreme Court Justice Stephen Breyer to retire: Breyer to step down at the end of the current Supreme Court term early this summer
50/50 senate. No way you vote on a supreme court judge

— Comfortably Smug (@ComfortablySmug) January 26, 2022
Merrick Garland 2.0.
And we now have current proof of why Merrick Garland 1.0 was a better move by GOP than first thought.

— Maggie (@drillanwr) January 26, 2022
The timing of the Breyer retirement is telling. Assuming Breyer remains on the Court until June or July, it would allow just enough time for President Biden secure a new confirmation (even with glitches and delays). https://t.co/n5iIyfXgA7

— Jonathan Turley (@JonathanTurley) January 26, 2022
…His treatment by groups like Demand Justice was disgraceful and he should not have had to leave the Court with a mob baying at his heels. https://t.co/kEyuNUNlI2

— Jonathan Turley (@JonathanTurley) January 26, 2022
…Breyer legacy is one of profound and consistent jurisprudence. He wrote with a depth and breadth that will leave a lasting mark on the Court. He clearly timed his retirement to guarantee that his seat (unlike that of his late colleague RBG) will remain with a liberal jurist

— Jonathan Turley (@JonathanTurley) January 26, 2022
Biden's 2020 campaign promise was to singularly nominate a "black woman" to the SCOTUS bench, should the opportunity be handed to his handlers– er, him.
Twitchy: Libs are panicking over Mitch McConnell figuring out a way to block Biden's SCOTUS pick
Don't Hold Your Breath…
Chris J. Krisinger: Is It Too Much to Expect That President Biden Abide By His Own Promise?
During the swearing in ceremony of appointees later that day, President Biden dispensed a promise, accompanied by a frank message to the some 1,000 people that would work for him during his term in office: respect others.

But I am not joking when I say this, if you are ever working with me and I hear you treat another colleague with disrespect… talk down to someone, I promise you I will fire you on the spot… On the spot. No ifs, ands or buts. Everybody.. everybody… is entitled to be treated with decency and dignity. That's been missing in a big way the last four years.
Joe Blows…
Human Events Staff: Biden's Approval Rating Plummets Again…to 41 Percent
Michael W. Chapman: Gallup: Only 37% of Americans View Biden as a 'Strong and Decisive Leader'
Matt Margolis: Kid Rock's Anti-Biden Anthem Dethrones Disney Hit on iTunes
It's time old Joe Biden pay attention to the ongoing invasion and war on our own border…
Athena Thorne: WATCH: Mexican Drug Cartel Modifies Drone, Drops Bombs
This is unbelievable!

Mexican drug cartel uses drone equipped with mini bombs to attack the camp of an other drug cartel (to destroy the drug storage). pic.twitter.com/T9U4yH1IoM

— Info Warrior – 1821 (@InfoWarriorNews) January 13, 2022
Must be added also that the drone is a normal type of a commercial drone that can be buyed anywhere.

A person with knowledge ( an engineer example) can modify it for purposes like this one !…

— Info Warrior – 1821 (@InfoWarriorNews) January 13, 2022
Take a good look at some of the people getting off of those illegal immigrant buses particularly the middle-aged single males, they look affiliated if you know what I mean.

— 🌎 Shawn Taylor (@staylormusic) January 26, 2022
Cristina Laila: Psaki Has No Answer When asked Why a Large Number of Military-Aged Males Are Being Released Into the US Hours After Being Apprehended at Border (VIDEO)
Tucker Carlson: Democrats suddenly value border security, just not the US border: The US border remains open, but Democrats and the Biden administration are focused on securing the Ukrainian border
Tom Finnerty: Joe and Vlad: the Odd Couple
Bad pennies stuck to the gum on the bottom of the nation's shoes…
Stephen Kruiser: The Morning Briefing: Like a Hobo's Bad Foot Odor, Pelosi Is Sticking Around … I guess Stephen's colorful description one-upped mine. HEH!
Cristina Laila: Pelosi Announces She Will Run For Reelection… AGAIN (VIDEO)
Why didn't Nancy shoot this scripted announcement in the heart of her San Francisco drug addled, business crippling homeless communities?
Twitchy: Nancy Pelosi is officially seeking re-election so she can represent 'San Francisco values in the Congress' and 'throw a punch — For The Children'
Jim Hoft: St. Louis Circuit Attorney Kim Gardner Loses Appeal After Hiding Communications with Soros Operatives, Political Insiders in Plot to Take Down Missouri Governor Greitens
Child Abuse and Crime Abounds in 21st Century America, and A Lot of It Is Due to Government…
Yes, the teachers union dolts and their forcing of masks on young students, and then segregating and bullying and shaming them to their peers is bullshit bad. But there are other things either government overreach and underreach are a catalyst for happening.
Robert Spencer: Virginia: Afghan Convicted of Sexually Assaulting 3-Year-Old Girl, Says it's Allowed in His Culture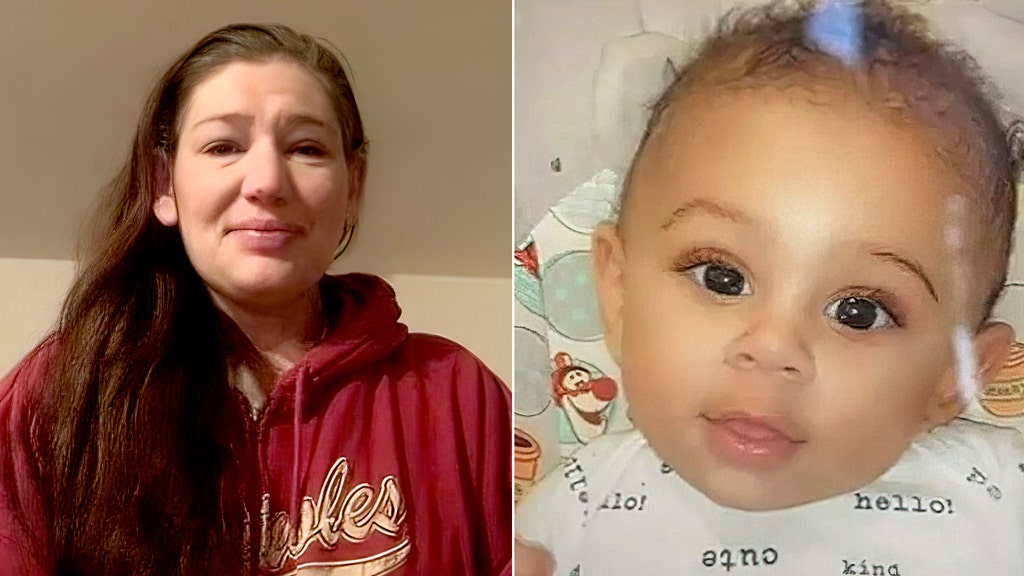 Amy Nelson: Atlanta mother remembers 6-month-old son killed by stray bullet, calls out criminals: 'You have ruined lives'"I'm still having a hard time getting his blood off my hands…" (w/VIDEO)
WSB TV2 Atlanta: Suspect arrested in shooting that killed 6-month-old already charged in several other crimes
Channel 2′s Michael Seiden spent the day looking into Little's criminal history and confirmed that he was already facing multiple violent felony charges since he turned 18, but he has never been convicted on any of the charges.
Julian Conradson: Ohio School Lunchroom Monitor Caught on Camera Bullying and Forcing a 9-Year-Old Student to Eat Food Taken Out of the Garbage As Principal Stood Just Feet Away – (VIDEO)
What did I just witness?

Dude went straight shopping pic.twitter.com/0vQRCpGsVv

— MichaelRapaport (@MichaelRapaport) January 25, 2022
Lawrence Richard: Michael Rapaport films alleged shoplifter in NYC: 'It's pathetic': Rapaport blamed ex-Mayor Bill de Blasio for city's crime issues
~~~
~~Many thanks to Maggie and The Universal Spectator for reprint permission.
Posted by Maggie on January 26, 2022 in From the editors Tyler Olson , Jennifer Griffin , Shannon Bream , Bill Mears: Supreme Court Justice Stephen Breyer to retire: Breyer to step down at the end of the current Supreme Court term early this summer 50/50 senate. No way you vote on a supreme court judge — Comfortably Smug (@ComfortablySmug) January 26, 2022…
Posted by Maggie on January 26, 2022 in From the editors Tyler Olson , Jennifer Griffin , Shannon Bream , Bill Mears: Supreme Court Justice Stephen Breyer to retire: Breyer to step down at the end of the current Supreme Court term early this summer 50/50 senate. No way you vote on a supreme court judge — Comfortably Smug (@ComfortablySmug) January 26, 2022…