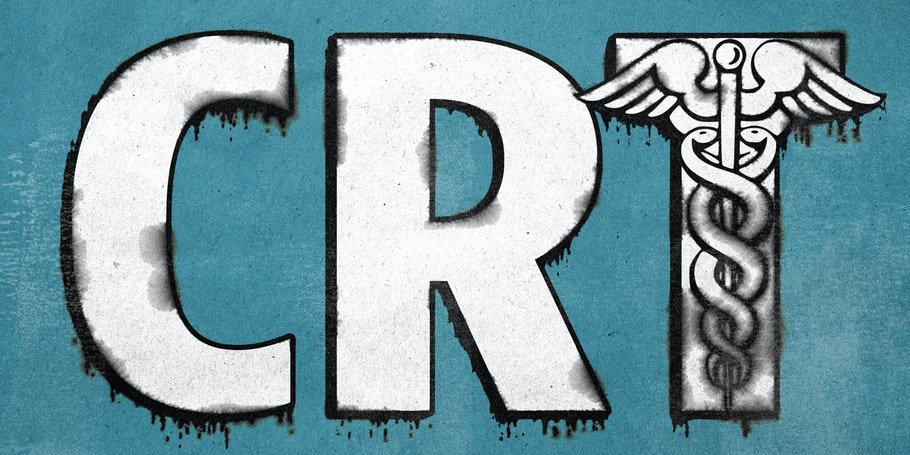 The AP Defends Racism in Medicine
By DOUGLAS ANDREWS January 27, 2022 in LeftMedia
By attacking Republicans while downplaying the practice of race-based medicine, the AP shows its true colors.
Republicans slam. Republicans attack. And our very favorite: Republicans pounce.
These are the hardy perennials, the tired old tropes, of the mainstream media — the ones it reflexively employs to decry conservatives whenever conservatives decry progressives. When those on the Right express outrage at the awful practices and policies of the Left, the mainstream media expresses outrage at, well, the awful awfulness of the Right.
For example, when Republicans express concern that Critical Race Theory is being taught to our kids, the Leftmedia headline reads, "Republicans slam obscure college-level academic theory." And when Republicans question the academic rigor of Nikole Hannah-Jones's 1619 Project as a teaching tool, the Leftmedia headline howls, "Republicans attack award-winning history initiative." And when Republicans blame the Biden administration's botched withdrawal from Afghanistan for the deaths of 13 American warriors, the CNN headline sneers, "Republicans point fingers at Biden moments after Kabul blasts."
And just this week, the Associated Press predictably pounced on Republicans for having called attention to an overtly racist means of administering treatment for the coronavirus. Its headline reads, "New conservative target: Race as factor in COVID treatment."
As the AP reports: "Some conservatives are taking aim at policies that allow doctors to consider race as a risk factor when allocating scarce COVID-19 treatments, saying the protocols discriminate against white people. The wave of infections brought on by the omicron variant and a shortage of treatments have focused attention on the policies."
What we have here, then, is the Left's Praetorian Guard working to downplay the bad behavior of its fellow travelers. But more specifically, we see the influence of CRT on the practice of journalism, and we see affirmative action in the administration of medicine. And here we thought the landmark Civil Rights Act of 1964 expressly outlawed discrimination based on race.
Affirmative action is a brilliant euphemism. Think about how much better it sounds than "raced-based discrimination," which is precisely what it is. And yet the AP shoots the messenger. "Medical experts say the opposition is misleading," they harangue. "Health officials have long said there is a strong case for considering race as one of many risk factors in treatment decisions. And there is no evidence that race alone is being used to decide who gets medicine."
Ah, those mysteriously unnamed "medical experts," those "anonymous sources" who say this or that. But who said anything about "race alone" being the decisive factor? The problem, of course, is that it's a factor at all. But this doesn't seem to bother the AP, which uncritically notes: "St. Louis-based SSM Health, which serves patients in Illinois, Missouri, Oklahoma and Wisconsin, required patients to score 20 points on a risk calculator to qualify for COVID-19 antibody treatment. Non-whites automatically got seven points."
No doubt feeling some righteous legal heat, SSM Health has since changed its ways. "SSM Health has continued to evaluate and update our protocols weekly to reflect the most up-to-date clinical evidence available," a company statement now reads. "As a result, race and gender criteria are no longer utilized."
Good for them, because legal challenges were indeed looming, including one from the Wisconsin Institute for Law and Liberty, a conservative legal nonprofit that on January 14 threatened to sue SSM Health.
Beyond the legal implications, thoughtful liberals warn of a political backlash. As Ruy Teixeira and John Judis wrote recently in The Wall Street Journal: "Liberal political scientists and many Democratic officials seem determined to … divide the country up by race and ethnicity. This practice, which is unpopular outside elite media, universities and nonprofits, contributed to the rise of Mr. Trump. If it continues, Democrats could pay a lasting political price."
So the practice of apportioning medical treatment by race is at once ethically, legally, and politically perilous, and yet the AP instead trains its outrage on conservatives. And they wonder why we don't trust the mainstream media.
~~~
~~Reprinted with permission. See the original article here and leave some comments! 
By DOUGLAS ANDREWS January 27, 2022 in LeftMedia By attacking Republicans while downplaying the practice of race-based medicine, the AP shows its true colors. Republicans slam. Republicans attack. And our very favorite: Republicans pounce. These are the hardy perennials, the tired old tropes, of the mainstream media — the ones it reflexively employs to decry conservatives whenever…
By DOUGLAS ANDREWS January 27, 2022 in LeftMedia By attacking Republicans while downplaying the practice of race-based medicine, the AP shows its true colors. Republicans slam. Republicans attack. And our very favorite: Republicans pounce. These are the hardy perennials, the tired old tropes, of the mainstream media — the ones it reflexively employs to decry conservatives whenever…