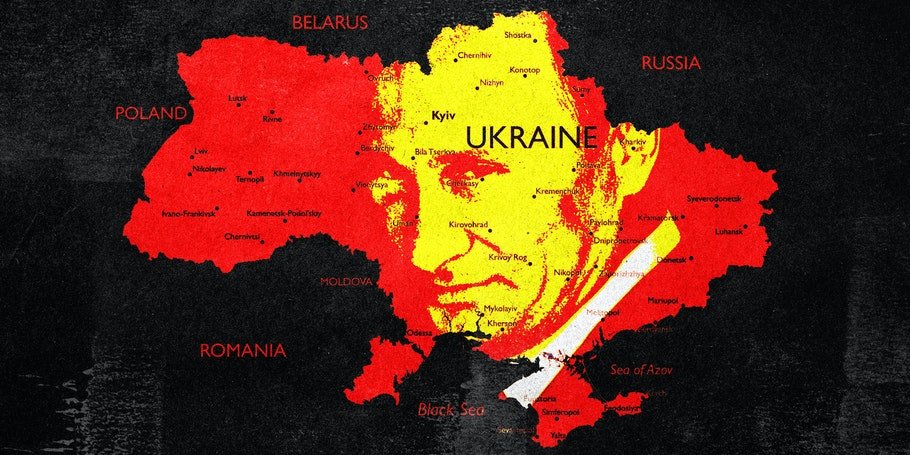 Putin's War Games – Patriots' Soapbox 24/7 News Network
As tensions get serious with Ukraine and Russia, the kin of embassy personnel are called home.
Over the weekend, on the heels of President Joe Biden's disastrous speech in which he intimated that a "minor incursion" by Russia into Ukraine would be overlooked, the State Department ordered families of embassy workers in Ukraine to come home. Furthermore, it's urging Americans who are living in Ukraine to get out while they still can. This is standard operating procedure when tensions are high, but this is sounding like Afghanistan all over again.
Granted, there are some huge differences between the two situations. When the U.S. withdrew from Afghanistan, Islamists happily took the opportunity to kill 13 Americans. On top of that, there are still Americans stranded, and some of those who were lucky enough to get out are stuck in the Middle East with no way to get home.
Europe is full of U.S. allies, so getting out of Ukraine should not be nearly as difficult. Moreover, Russia doesn't want the blood of dead Americans on its hands, as that would spark public outrage and could lead to all-out war. The U.S. has put 8,500 U.S. troops on standby for deployment, but White House spokeswoman Jen Psaki also promises, "There is not an intention or a plan for any military evacuation."
That said, this is more than just saber-rattling. So what does Putin want? It's most likely twofold. First, he wants to stop Ukraine from joining NATO. Second, Putin also sees an opportunity to test European and American strength to see what he can get away with. He has already been testing the waters.
As former Secretary of State and CIA Director Mike Pompeo said in a recent interview: "The real hard work of deterrence would have happened a long time ago, a year ago, when President Putin demanded that we give him a new START treaty extension. We [read: the Obama administration] gave it to him for nothing. When they had Russian cyberattacks and they shut down the Colonial Pipeline, we told them you can only attack certain sectors, but 16 are off-limits. When we left Afghanistan in the way we did — those were the places where the administration had a chance to establish deterrence."
Deterrence is quickly going beyond America's reach. The best this administration can offer is severe sanctions against Russia.
In addition to amping up deterrence, some have suggested sending arms to Ukraine and supporting our allies that way without getting directly involved. This is reminiscent of 1980s Afghanistan, where similar tactics were used. To quote Paul Mirengoff, "Were Russia to become bogged down in Ukraine and incur a steady loss of Russian life there, Putin's grip on power might well slip."
This is already happening, as the U.S. embassy has reported the first of several shipments of lethal aid to Ukraine. But this is juxtaposed with clownish virtue signaling by the White House. This administration has revived the Obama-era chestnut of hashtag diplomacy, and it is just as cringey as it was during Obama's presidency.
As Chris Queen points out: "[Hashtag diplomacy] distills the real behavior of the Left: sincere intentions trump decisive action. Like the red AIDS ribbons of yesteryear, a photo with a hashtag and the right facial expression shows that you care, regardless of how little you actually do — and that's all that matters."
Russia invading Ukraine is most likely imminent. And as our Mark Alexander also observes, "If Russia moves on Ukraine, China is likely to move on Taiwan, creating two enormous national security threats on two fronts."
It is a chain reaction instigated by an impotent administration.
As tensions get serious with Ukraine and Russia, the kin of embassy personnel are called home. Over the weekend, on the heels of President Joe Biden's disastrous speech in which he intimated that a "minor incursion" by Russia into Ukraine would be overlooked, the State Department ordered families of embassy workers in Ukraine to come…
As tensions get serious with Ukraine and Russia, the kin of embassy personnel are called home. Over the weekend, on the heels of President Joe Biden's disastrous speech in which he intimated that a "minor incursion" by Russia into Ukraine would be overlooked, the State Department ordered families of embassy workers in Ukraine to come…