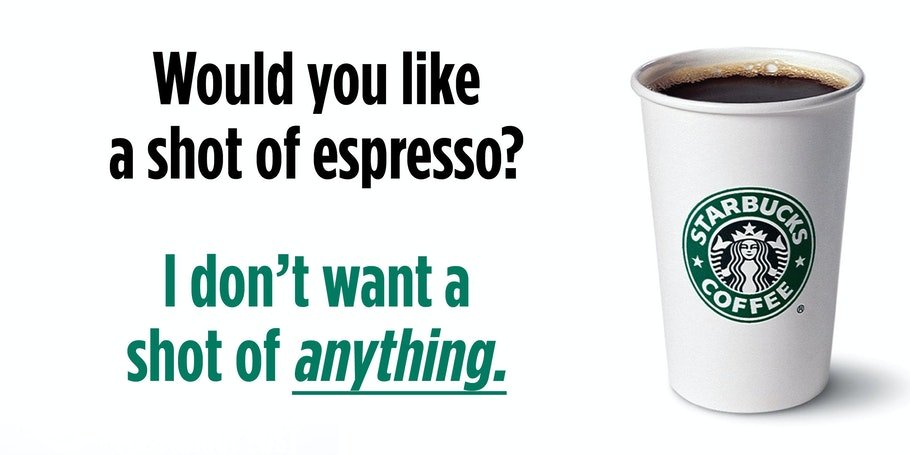 Starbucks Shows Good COVID Sense
By EMMY GRIFFIN January 24, 2022 in Economy
The coffee powerhouse has decided to forgo making its employees get the vaccine.
After the Supreme Court ruling that rendered Joe Biden's OSHA vaccine mandate unconstitutional, Starbucks, a left-leaning java company, is not forcing its workers to get vaccinated or undergo mandatory testing. This affects more than 200,000 workers, and there was a sigh of relief nationwide.
Starbucks, along with every U.S. business, has had to weather constant changes and challenges related to COVID.
The story of how our government has handled the ChiCom Virus is one that is full of flip-flops and pivots. Biden, before his ascendancy to the White House, declared that he wouldn't take the COVID vaccine because it was developed under President Donald Trump. But the second he inherited the vaccine, he changed his tune. As president, he famously said that he was not going to mandate taking the vaccine. Mere months later, however, that stance changed as well. In fact, he and his minions went on a little power trip and declared war against those who decided not to take the vaccine.
The latest iteration of this flip-flop has been vaccines for children. First it was only children 12-18; now it's children 5-12, too, replete with the threat that they won't be allowed to attend school if they aren't vaccinated. Biden's inconsistency has less to do with the challenge of facing an unknown, ever-changing virus and more to do with an opportunity to seize power that this pandemic provided.
This administration has made a huge calculation error with its insistence on enforcing such strict regulations. The forced economic lockdowns of 2020 resulted in a slow recovery that is still crippled by supply chain issues and the nationwide labor shortage. To further inflict a vaccine mandate forcing employers to discriminate based on vaccine status in an already thin field was foolishness. That's "Bidenomics" for you. Starbucks relies on lower-skilled workers, so naturally this SCOTUS verdict helped this and other companies.
Carhartt, the rugged clothing company, decided to ignore the Supreme Court ruling and instead continue to enforce the mandate. Carhartt CEO Mark Valade justified this decision in a memo, saying: "We put workplace safety at the very top of our priority list, and the Supreme Court's recent ruling doesn't impact that core value. An unvaccinated workforce is both a people and business risk that our company is unwilling to take."
The pivot is coming, though. President Biden may not have really changed his tune yet, but the American people are tired of COVID and his bullying. It would not be much of a surprise if, come later this year, mask mandates are lifted and people are encouraged to finally go back to normal life. In Britain, Prime Minister Boris Johnson has lifted the masking order. The relief from many of the United Kingdom's citizens was heart-wrenching.
Last week, #BoycottStarbucks was trending on social media. But let's be real. This isn't going to happen. People love their Starbucks coffee too much. They'll be back in line getting their Americanos at the first sign of a caffeine headache come morning.
~~~
~~Reprinted with permission. See the original article here and leave some comments! 
By EMMY GRIFFIN January 24, 2022 in Economy The coffee powerhouse has decided to forgo making its employees get the vaccine. After the Supreme Court ruling that rendered Joe Biden's OSHA vaccine mandate unconstitutional, Starbucks, a left-leaning java company, is not forcing its workers to get vaccinated or undergo mandatory testing. This affects more than 200,000 workers, and…
By EMMY GRIFFIN January 24, 2022 in Economy The coffee powerhouse has decided to forgo making its employees get the vaccine. After the Supreme Court ruling that rendered Joe Biden's OSHA vaccine mandate unconstitutional, Starbucks, a left-leaning java company, is not forcing its workers to get vaccinated or undergo mandatory testing. This affects more than 200,000 workers, and…