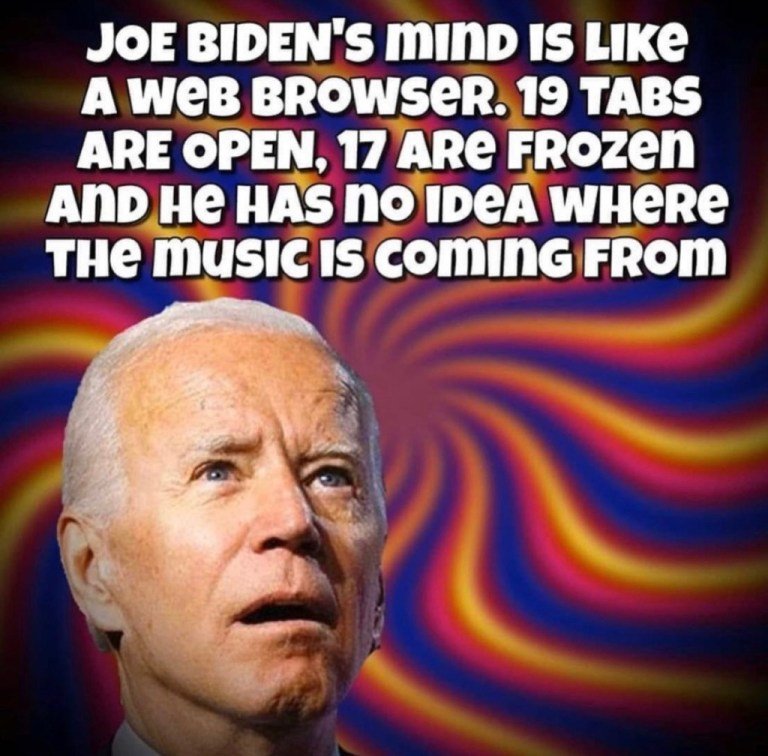 Monday Newsfeed: Chess or Checkers? … Stratego or Chutes and Ladders?
Posted by Maggie on January 24, 2022 in From the editors
Harrumph ! Harrumph ! Harrumph!
The Vlad "KGB" Putin Russia/Ukraine conflict is said to be heating-up, and the Biden pulls out #HASHTAGS and strongly-worded messages delivered with wagging-bony finger (at reporters' questions) and evacuations from his "highly experienced foreign policy" quiver…
Uh oh. We're back to hashtag diplomacy.

—  Suzy  (@scout_nj) January 23, 2022
Twitchy: 'Back to hashtag diplomacy'! Antony Blinken takes a familiar approach in tweet about Ukraine and Russia
I #StandWithUkraine. @StateDept stands with Ukraine. The United States stands with Ukraine. https://t.co/7Vj0amAf22

— Secretary Antony Blinken (@SecBlinken) January 22, 2022
.@StateDept is with Ukraine. We #StandWithUkraine  https://t.co/9z7dhjTenz

— Ned Price (@StateDeptSpox) January 22, 2022
Who-o-o-a! That's gonna leave a mark!
Jessica Chasmar: Blinken dodges question on sending U.S. troops to Ukraine, says NATO looking at 'practical' response to Russia: Biden previously ruled out sending troops to defend Ukraine
Joseph A. Wulfsohn: Biden swipes Fox News reporter for pressing him on growing Russia-Ukraine conflict: 'What a stupid question': Why are you waiting on Putin to make the first move, sir?' Fox News' Jacqui Heinrich asked
Peter Aitken: Top US, Russia diplomats hold 'frank' and 'honest' talks, reach no breakthroughs: Blinken and Lavrov spoke for 90 minutes but reached no conclusions
Dom Calicchio , Adam Sabes: Russia's purported plan to install pro-Kremlin leadership in Ukraine 'deeply concerning,' White House says: The Ukrainian people have the sovereign right to determine their own future, a U.S. official told Fox News
Mary Kay Linge: US embassy families to evacuate Ukraine as Russia tensions rise
Ryan Saavedra: Biden Slammed Over Reports He Can't Evacuate U.S. Citizens Out Of Ukraine: 'Criminally Incompetent'
Cristina Laila: US State Dept. Issues Level 4 Travel Advisory, Orders Family Members of Embassy Personnel in Kyiv to Leave Ukraine Due to 'Threat of Military Action'
Twitchy: U.S. orders evacuation of embassy staff families from Ukraine
Tyler Olson: Ukraine slams US for 'excessive caution' after ordering embassy families to evacuate: NATO allies sending military reinforcements to Baltics as Russians appear poised to invade Ukraine
Greg Norman: European Union not following US lead in evacuating Ukraine embassy staff, official says: EU announcement comes as NATO sending fighter jets, ships to region over concerns about Russian aggression
Hey, whatever, right? I mean, it's not like the Russians are the Taliban and will steal your daughters and behead/execute you and your family in the streets. Right? Oh, and ever notice how historically, for over the last 100 years, Germany is always on the wrong side of world conflicts? Don't see Germany's name in this list, do ya?
Allies are sending more ships & jets to enhance #NATO defensive deployments in eastern Europe. A strong sign of allied solidarity.

Offers include:
F-16 jets to Lithuania
troops to Romania
F-35 jets to Bulgaria
frigate heading to the Black Seahttps://t.co/2GnJKupEA9 pic.twitter.com/UvsRXpkvLT

— Oana Lungescu (@NATOpress) January 24, 2022
Reuters: Germany will not supply weapons to Kyiv for now, defence minister says
Caitlin McFall: Ukraine crisis highlights German dependence on Russian oil: Germany has become dependent on Russia for much of its energy sector needs
Meanwhile, everybody loves Brandon…
Hey Jen Psaki- a margarita ain't fixing this shit.

— iTamara (@Real_iTamara) January 22, 2022
Dana Blanton: Fox News Poll: Voters reluctant to give Biden a second term: Economic anxiety is higher than a year ago, and many feel the pandemic is not under control
Six in 10 voters would back someone other than President Biden if the 2024 presidential election were today, according to a Fox News national survey released Sunday. That makes his current reelection prospects dimmer than they ever were for his most recent predecessors, Donald Trump and Barack Obama.
Rick Moran: Poll: 72% Think the U.S. Is Headed in the 'Wrong Direction'
Chris Queen: If You Thought the Supply Chain Crisis Was Bad Enough, DHS Could Make It Worse
Brandon Gillespie: NBC's Chuck Todd: Biden 'no longer seen as competent and effective': Todd cited a new NBC poll in predicting Democrats were heading for a 'shellacking' in the midterm elections
Joe Hoft: WATCH: Guest on CNN Destroys Biden in a Little Over 60 Seconds – Anderson Cooper Sits Shocked in Silence (VIDEO)
BPR: 'Marry me, you red devil!' Psaki's suggestion to 'resort to violence and booze' makes Gutfeld swoon (w/VIDEO)
There's something about Joe…
Roger Kimball: The Coming Dethronement of Joe Biden: Biden's situation presents the unnamed committee who actually runs the presidency with a huge and delicate problem. It can't last.
NYPost Ed Board: The man in charge at the White House isn't Joe Biden
The latest evidence came last week when Chief of Staff Ron Klain delivered a behind-the-scenes message to Democratic allies and staff, just hours after Biden's disastrous news conference: The prez had failed to mention that his next Build Back Better bill would fund child and elder care, but Klain insisted it would.

As Axios reported, "Klain's private comments are yet another indication the White House has a core set of priorities it plans to fight for" . . . even if the president doesn't know about it fully yet.

Klain's real message: Don't worry, we staff will make sure Biden does what we say…
I don't believe Klain is the Megamind in the Biden administration. My money is on Obama or even Obama's longtime person behind the curtain, Valerie Jarrett. And more and more people are concluding that it really is Obama's hand running thing after old Joe's first year of "fundamentally transforming" the Hell out of our nation. So, the 'hope and change' of Barack Obama's first year of his third term is all on him, not-so-much fatty puddin-head Joe.
Jen Psaki almost said the quiet part out loud.

We all know this is just Obama's third term.

— Brigitte Gabriel (@ACTBrigitte) January 23, 2022
Jen Psaki confirms who is really running the White House. pic.twitter.com/cnuTbDlrzu

— (@Lady_Pie45) January 21, 2022
Chris Donaldson: 'I love working for President Oba… uh, Biden' Psaki slips up on 'The View' … One too many Margaritas, Jen?
Oh, and China too…
Breitbart: Schweizer: Biden Family Received 'Some $31 Million' from Individuals Linked to 'Highest Levels of Chinese Intelligence'
MORE:
The Daily Zuby:
Science encourages you to think.

'The Science' demands you don't.

— ZUBY: (@ZubyMusic) January 24, 2022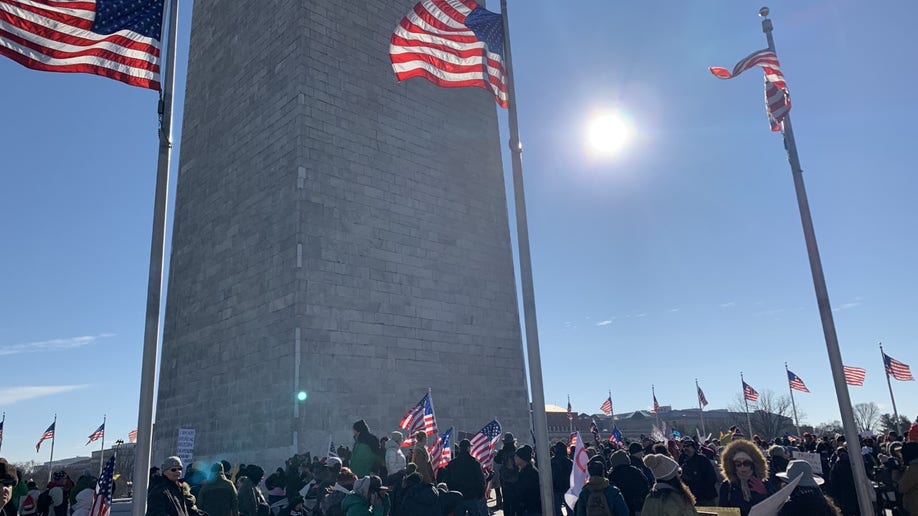 Peter Aitken: Washington DC 'Defeat the Mandates' march calls for end to 'draconian' COVID-19 vaccine requirements: Between 30,000 and 35,000 people attended the protest
Bryan Babb: Over 30,000 People Marched To 'Defeat The Mandates' In Washington DC
Peter Aitken: Fauci outlines pandemic long-term return to normal: 'best-case scenario' we learn to live with it: Fauci mentioned vaccines, therapies and masks as chief tools to controlling the pandemic
Breitbart: Fauci: It Is 'Entirely Conceivable' that We May Need Boosters Again
The most impressive thing about Bari Weiss on last night's Bill Maher is the wild applause after she finishes here. After two years the tides are turning, even for the left leaning people in this country when it comes to covid. Watch this: pic.twitter.com/8DIH3zTibM

— Clay Travis (@ClayTravis) January 22, 2022
AJ McDougall: CNN Doc Slams Bari Weiss for Saying She's 'Done With COVID': 'She's Acting Like a Child'
Fuzzy Slippers @ LI: If You Liked Covid Censorship, You'll Love The Latest "Climate Change" Censorship Push: Advance Democracy activist group "investigates entities undermining the global consensus on climate change"
~~~
~~Many thanks to Maggie and The Universal Spectator for reprint permission.
Posted by Maggie on January 24, 2022 in From the editors Harrumph ! Harrumph ! Harrumph! The Vlad "KGB" Putin Russia/Ukraine conflict is said to be heating-up, and the Biden pulls out #HASHTAGS and strongly-worded messages delivered with wagging-bony finger (at reporters' questions) and evacuations from his "highly experienced foreign policy" quiver… Uh oh. We're back to hashtag diplomacy. —  Suzy  (@scout_nj) January 23, 2022 Twitchy: 'Back…
Posted by Maggie on January 24, 2022 in From the editors Harrumph ! Harrumph ! Harrumph! The Vlad "KGB" Putin Russia/Ukraine conflict is said to be heating-up, and the Biden pulls out #HASHTAGS and strongly-worded messages delivered with wagging-bony finger (at reporters' questions) and evacuations from his "highly experienced foreign policy" quiver… Uh oh. We're back to hashtag diplomacy. —  Suzy  (@scout_nj) January 23, 2022 Twitchy: 'Back…