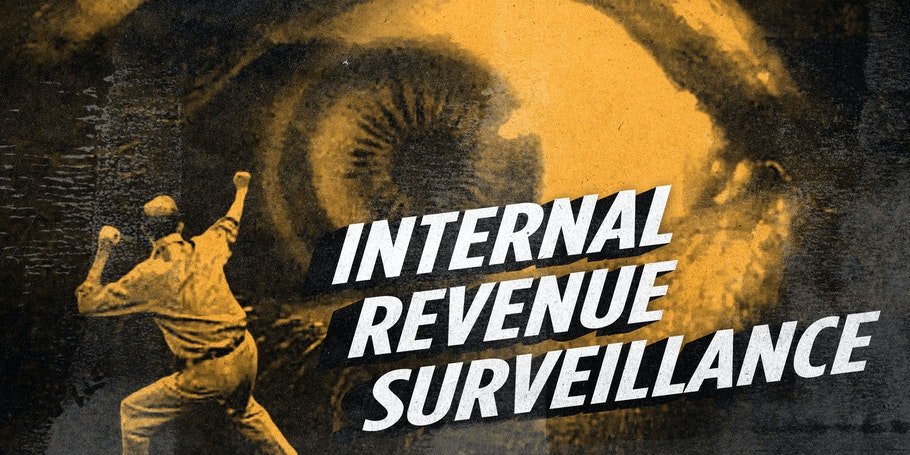 IRS Keeps Encroaching on Our Privacy
By ROBIN SMITH  January 24, 2022 in Government
Internal Revenue Surveillance — that's what comes to mind with new online requirements.
Today, the Internal Revenue Service begins the federal tax filing season two weeks early due to COVID backlogs, all while announcing a new practice beginning this summer — the use of facial recognition to access the IRS online portal.
IRS Commissioner Chuck Rettig explains in the release posted on the IRS.gov website, "To help taxpayers and the tax community, we are improving the accessibility of online tools that help families manage their Child Tax Credit, check on their IRS accounts and securely perform other routine tasks online." He also notes: "Identity verification is critical to protect taxpayers and their information. The IRS has been working hard to make improvements in this area, and this new verification process is designed to make IRS online applications as secure as possible for people."
At first blush, it sounds like this is a reasonable move to improve navigation and data security, but as computer security analyst Brian Krebs discovered, the process is more likely a clever way for the government to gather information and waste the time of Americans.
Krebs decided to follow the instructions to create an ID.me account as Americans are directed and found that it requires applicants to supply a great deal more information than the typical user ID, password, and email. It asks for scans of a driver's license or other government-issued ID, copies of utility or insurance bills, and details about your mobile phone service.
The process is done during a session that will time out and require a fresh start, according to Krebs's experience, if the taxpayer creating the new account steps away. If your identification documents are accepted, the ID.me user will be required to take a selfie or live video using your phone or computer camera. This image will be compared to the photo on your driver's license, passport, or other government-issued ID.
At one point, Krebs described his attempt to get help: "After re-uploading all of this information, ID.me's system prompted me to 'Please stay on this screen to join video call.' However, the estimated wait time when that message first popped up said '3 hours and 27 minutes.'"
All this new information is required even though we have been told that it is racist to require a photo ID to vote, and Joe Biden has claimed that Hispanics and African Americans don't know how to use the Internet to schedule appointments to receive vaccines. Specifically, Biden stated, "Not everybody … in the Hispanic and the African American community, particularly in rural areas that are distant and/or inner-city districts, know how to use, know how to get online to determine how to get in line for that COVID vaccination at the Walgreens."
There are many changes of opinion in our current administration. Remember the facial recognition automatically used by Facebook? The use of this technology was ended in November 2021 due to lawsuits and growing experiences demonstrating unreliable results in minorities. The IRS press release on its official website announcing the new practice was, oddly enough, November 21, 2021. Perhaps Facebook just handed over its bank of data to ID.me since the company is contracted with 27 states and now the U.S. government. ID.me claims its face-matching has a 98.9% pass rate per user.
While the IRS has now clarified that a photo ID will not be required to file taxes online in 2022, the new facial recognition process with phone verification must be in place by this summer to access the Child Tax Credit Update Portal, to get a tax transcript, receive an ID Protection PIN, check on an online account, or view a payment agreement.
The upside-down world is here. Big Government lives off the backs of the law-abiding worker to grow and redistribute wealth to many who won't work or are in the country illegally. Big Government requires vaccine passports to work while keeping a wide-open southern border to illegals, drug cartels, sex traffickers, and criminals with no documents. Democrats and socialists deem photo IDs to vote as racist but needed to confiscate wealth from workers.
The Internal Revenue Surveillance is just another tool of the Big Government Socialists.
~~~
~~Reprinted with permission. See the original article here and leave some comments! 
By ROBIN SMITH  January 24, 2022 in Government Internal Revenue Surveillance — that's what comes to mind with new online requirements. Today, the Internal Revenue Service begins the federal tax filing season two weeks early due to COVID backlogs, all while announcing a new practice beginning this summer — the use of facial recognition to…
By ROBIN SMITH  January 24, 2022 in Government Internal Revenue Surveillance — that's what comes to mind with new online requirements. Today, the Internal Revenue Service begins the federal tax filing season two weeks early due to COVID backlogs, all while announcing a new practice beginning this summer — the use of facial recognition to…