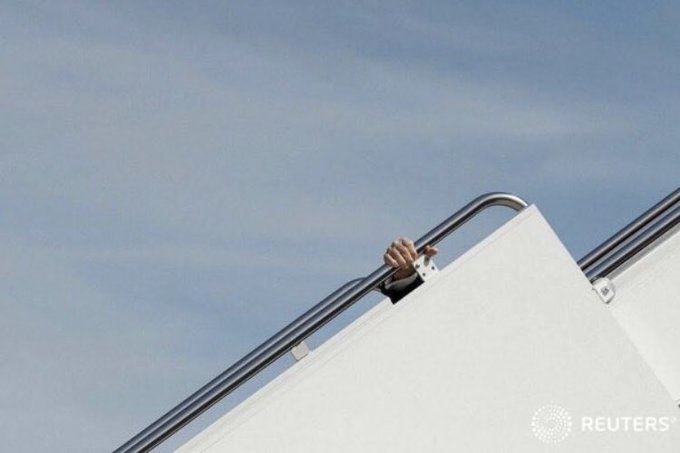 Thursday Newsfeed: The Glorious Bidenversary
Posted by Maggie on January 20, 2022 in From the editors
Get out the pudding cups and celebrate, all you ungrateful American plebs.
The Damnable Longest Year for Us All:
Yesterday, in his first actual presser in months AND one of a very-very few in twelve months (that were scripted), old Joe Biden basically told struggling Americans and businesses dealing with supply shortages and inflation prices that what you're living you're not experiencing. Let that empty gaslighting concept spewed forth in the two-hour stammering of this Trojan jackass whisperer. But he has proven and confirmed that "Progressive" really is actually code for regressive.
Jessica Chasmar: Biden's first year: President struggles to make any significant progress on key initiatives: Unable to unify Democrats, Biden disappoints on voting rights, inflation, police and immigration reform, COVID-19 and climate change
Thursday and during yesterday's Potemkin village "press conference," the shambling, shuffling, stuttering, alternately-shrieking-and-whispering, heavily-doctored demento whose name tag "Doctor" Jill had sewn on his Depends reads "Joe Biden" actually managed to deliver one stunning, crystal clear absolute emmes truth. Probably, the first true thing he uttered in 50 years in politics if not his entire damnable existence in this world.

"I didn't overpromise, but I probably outperformed what anybody thought would happen."
Read the whole thing. The highlighted quote confirms 100-fold what we, and Pres. Trump, said would happen under a Biden administration, and exposed his bullshit lies he ran on in 2020. And he ain't done yet, man!
Houston Keene: Heritage Foundation launches Conservative Oversight Project aimed at 'exposing' Biden admin, leftist policies: The project plans to aggressively investigate and provide oversight of the Biden admin and NGOs
Is the mainstream media turning on Joe Biden to pave the way for Hillary?

— Ami Horowitz (@AmiHorowitz) January 20, 2022
CNN's Dana Bash on Biden's disastrous press conference: "Clean up on aisle State Department." pic.twitter.com/2PzKaxafk6

— RNC Research (@RNCResearch) January 19, 2022
Gallup: in one year since J6 and Biden's inauguration, party affiliation has shifted 14 points to Republicans (from D+9 to R+5).

— Calm Voice during Crazy Times (@EDCNP) January 20, 2022
Which is now why they are talking about the next election potentially being illegitimate if they don't do what the geriatric President wants. Casting the seed of doubt.

We already know it is ok when the libs doubt results of an election, but not ok for conservatives to do so. https://t.co/iGQgxefoWv

— Creamy – was whipped by border patrol – Giblets (@CreamyGiblets) January 20, 2022
Twitchy: 'Clean up on aisle State Dept': Even CNN's Dana Bash can't ignore how painfully CRINGE Biden's lengthy presser was and LOL (watch)
Ronn Blitzer: More Biden press conference cleanup: Psaki insists he wasn't casting doubt on 2022 election legitimacy: Biden said 'it all depends' when asked if midterm election results would be legitimate
Twitchy: 'Textbook definition of gaslighting': Jen Psaki attempts to spin President Biden's claim that the 2022 election 'could easily be illegitimate'
Lets be clear: @potus was not casting doubt on the legitimacy of the 2022 election. He was making the opposite point: In 2020, a record number of voters turned out in the face of a pandemic, and election officials made sure they could vote and have those votes counted.

— Jen Psaki (@PressSec) January 20, 2022
This is the textbook definition of gaslighting. Trying to convince people they didn't hear or see what the president plainly said. https://t.co/0mbOMrAgcf

— Jay Caruso (@JayCaruso) January 20, 2022
Twitchy: BIG LIE 2: Kamala Harris refuses to say if the 2022 elections will be legitimate or not
Mark Murray @ NBC News: Biden ends first year as president with 'bleak, discouraging' marks from public
Brandon Gillespie: 'I'M BEING CLEAR' – Sparks fly as VP Harris grilled in tense interview with Savannah GuthrieSparks fly as VP Harris grilled in tense interview with NBC's Savannah Guthrie in contentious 'Today' interview addressing Russia, midterm elections … Thursday marked one-year anniversary of Biden-Harris administration
Tom Del Beccaro: Kamala Harris' self-inflicted, bad first year: In her first year in office, the vice president failed in the core role of her job – to be supportive of the president, not a distraction
CBS News: Biden takes defiant tone in press conference marking first year in office and says he didn't overpromise
Yael Halon: Biden's press conference gets panned by critics: 'Total disaster': One commentor quipped, 'Joe Biden didn't do a press conference for months. We all understand the reason why.'
VIDEO: Biden earns 'D' grade from independents for comments on voting rights
Twitchy: 'Disneyland presidential animatronic failure': Here's President Joe Biden freezing up or buffering or something … What???
BREAKING: Democrats' insane and unconstitutional attempt to federalize elections has been DEFEATED in the Senate.

49-51 shows the importance of preserving the 60 vote threshold. The Senate cannot become merely another House chamber for legislation. (Reasons btw to repeal 17A.)

— Jenna Ellis (@JennaEllisEsq) January 20, 2022
Tyler Olson: Dems' 'nuclear option' push fails, election bills dead, after Sinema and Manchin vote to keep filibuster: Manchin, Sinema tanked 'nuclear option' vote
Stephen Kruiser: The Morning Briefing: Bipartisan Senate Majority Kills Democrats' 'Voting Rights' Lie
🚨🚨🚨🚨Hillary Clinton seems to have DELETED a tweet responding to last night's filibuster vote…. and in it she accused "forty-eight Republicans and two Democrats" of blocking the right of Black Americans to vote.

Screenshots attached. pic.twitter.com/DnHnwg05Ww

— crabcrawler (@crabcrawler1) January 20, 2022
Twitchy: A Hillary Clinton tweet about yesterday's Senate vote has been scrubbed, like with a cloth or something
Hillary Clinton is now the Democrat frontrunner for 2024

— Jack Posobiec 🇺🇸 (@JackPosobiec) January 20, 2022
I sure as Hell would love watching those 2024 DNC presidential primary debate(s) between old Joe and Hillary trashing old Joe's tenure in the Oval Office and his crap-soaked policy failures. OH! AND put her Benghazi FUBAR against Joe's Afghanistan FUBAR. Yep.
Meanwhile:
Bruce Golding: Secret Service 'hid' info on Hunter Biden travels, GOP senators claim
The Secret Service improperly redacted hundreds of pages of records related to Hunter Biden's overseas travel — and apparently withheld information about trips to China, Russia and other countries, two leading Republican senators claim.

In a Tuesday letter to Secret Service Director James Murray, Sens. Chuck Grassley (R-Iowa) and Ron Johnson (R-Wis.) alleged the agency "hid names and other information contained in email conversations regarding Hunter Biden without any proper legal justification."…
Rick Moran: TSA Says It Will Accept Arrest Warrants as ID for Illegal Aliens at Airports
Lawrence Richard , Ryan Gaydos: NCAA changes transgender athlete participation policy amid calls for reevaluation: Lia Thomas' emergence in the pool put the NCAA's transgender policy in the spotlight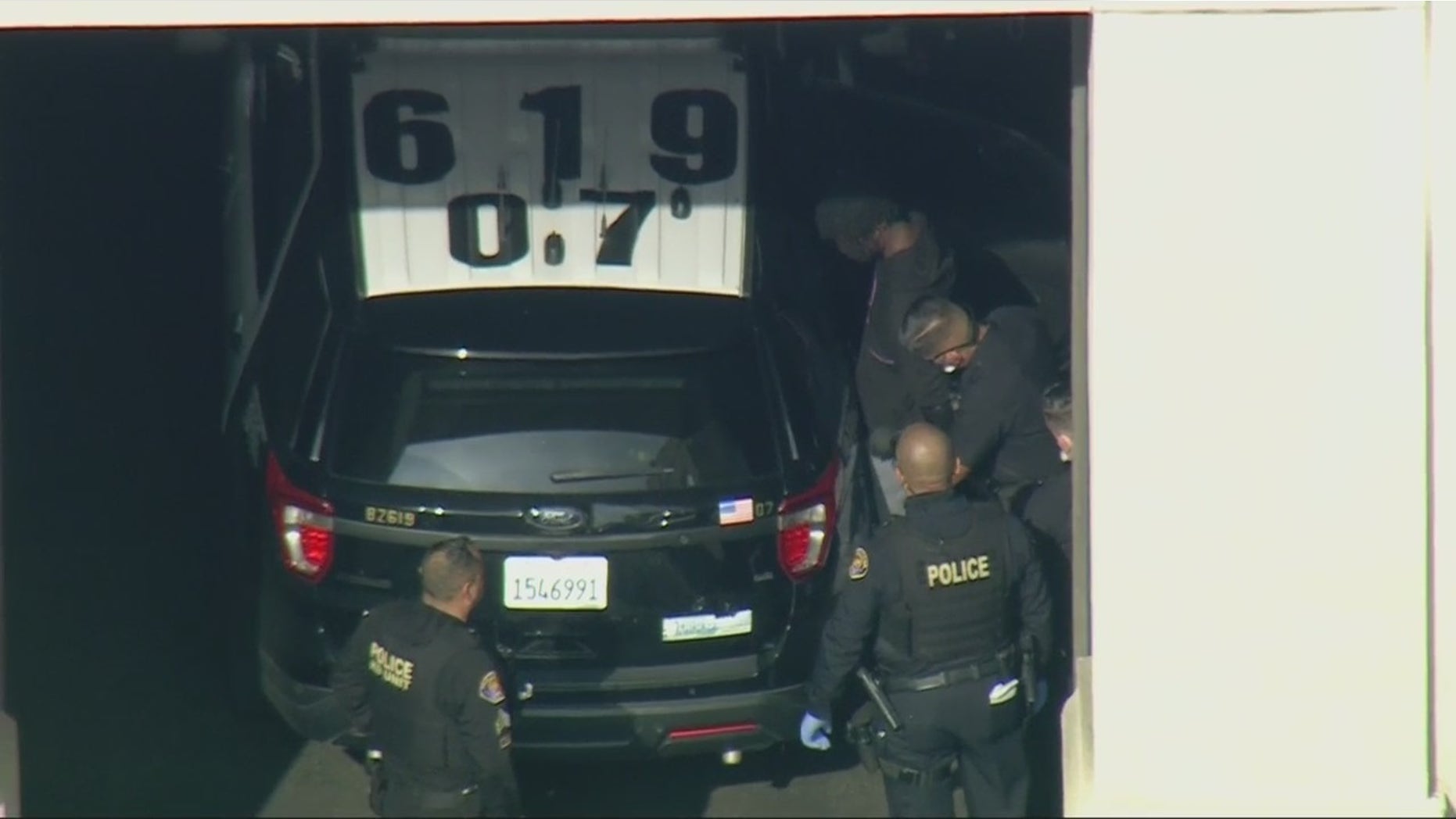 Michael Ruiz , Rebecca Rosenberg: Brianna Kupfer stabbing suspect held in Los Angeles jail on $2M bail, records show: Pasadena police arrested Shawn Laval Smith earlier Wednesday
Beware, all ye sensible, sane, moderate democrats:
No big deal… just Democrat/Socialist icon @RBReich encouraging violence against a female senator who didn't vote the way he wanted. https://t.co/uCbmiaRYPx

— Larry O'Connor (@LarryOConnor) January 20, 2022
Twitchy: Our money's on Sinema: Big (sorry, little) tough guy Robert Reich DRAGGED after calling for ACTUAL violence against Kyrsten Sinema for not voting as she was told … Reich has since deleted the asinine tweet.
Kyle Morris: Emily's List refuses to support Sinema for reelection: The group warns Sinema may find herself 'standing alone' in the next election
Hannah Grossman: Maxine Waters attacks Manchin and Sinema over voting bill, says they 'don't care' about Black people: Waters said, 'This is a very difficult time for Democrats'
Brandon Gillespie: Elizabeth Warren avoids saying if Joe Manchin and Kyrsten Sinema should be primaried: 'We'll address that': Both moderate Democrats have repeatedly announced they would not support ending Senate filibuster
Texas Tribune: FBI agents at Rep. Cuellar's house, but won't say what they're investigating
The FBI was on the scene Wednesday near the Laredo home of U.S. Rep. Henry Cuellar for what authorities described as a court-authorized ongoing investigation.

FBI spokesperson Rosanne Hughes confirmed law enforcement's presence in the area but did not clarify what authorities were investigating.

Hughes said in a statement that the FBI was present on two streets around Cuellar's house in Laredo "conducting court-authorized law enforcement activity."

"The FBI cannot provide further comment on an ongoing investigation," she said…

Cuellar is a favorite Democrat among his Texas Republican colleagues, and his moderate voting record has earned the ire of the left. He will face what is expected to be a fierce rematch in March against attorney Jessica Cisneros.
Henry Cuellar has also very vocal in his stark criticisms of Biden's border mess and the administration's failure to solve or even contain it during Biden's first year. So, I imagine that's possibly the rub against Cuellar in facing the political weaponized FBI. And this…
Seth McLaughlin: Filibuster fallout: Longtime Dem lawmaker Henry Cuellar gets hit with Sinema-infused attack from far-left rival
Sens. Kyrsten Sinema of Arizona and Joe Manchin III of West Virginia are not up for reelection this year, but their political brands are getting dragged through the mud in a Democratic primary race in South Texas.

That's where Jessica Cisneros is warning that Rep. Henry Cuellar is cast from the same mold as two moderate senators and is working to block the far left's big-government wish lists…

Ms. Cisneros said Mr. Cuellar "has aligned himself with the likes of Kyrsten Sinema and Joe Manchin to obstruct President Biden's Build Back Better agenda and put corporations before the people."…
Twitchy: Progs POUNCE after the FBI raids the home and campaign office of Texas Dem Rep. Henry Cuellar … His dem challenger is already fundraising off of it, and her party supporters are carrying on the social media trash-talking campaign part.
MORE:
Jordan Boyd: In Defiance Of Youngkin, Fairfax Public School Demands High Schoolers Participate In 'Privilege Bingo'
"Never been racially profiled" … Extremely-ironically this asinine BINGO game, and the "teachers" pushing it in front of students, does just that, and on many levels.
Luke Rosiak: Fairfax Schools Tell Children Of Military Members That They Have 'Privilege': 'This lesson is an adept vehicle to push student thinking,' assistant superintendent says
Sherrie Peif: Boulder Valley School District to host hiring event for 'teachers of color' only: Just one month after Centennial Elementary School in Denver drew criticism for advertising a "families of color" playground night, Boulder Valley School District appears to be the latest school district to get in on the growing trend to resegregate people by race…
VIDEO: 'Sexuality Club' outrages in an elementary school parents
Christian Toto: 'View' Veers from Idiotic to Borderline Dangerous: Far-left talk show's latest assault on Republicans is deranged and utterly fact free
Jim Hoft: CDC Reveals Natural Immunity Acquired Through Previous Infection of COVID-19 Provides More Protection than Vaccines
Debra Heine: Great Britain, Czech Republic, and Israel Back Away From Vaccine Passports
Alicia Powe: WATCH: Physician Assistant Suspended For Saving Covid Patients Fires Back At Claims Plans To Detain Unvaccinated Is 'Conspiracy'
Joe Hoft: Kachelman: Alert to a Most Disturbing Survey of January 2022!
Rassmussen Reports: COVID-19: Democratic Voters Support Harsh Measures Against Unvaccinated
Megan Fox: WATCH: Matt Walsh Destroys Woke Gender Narrative With One Simple Question
Mack DeGeurin @ Gizmodo: IRS Will Require Facial Recognition Scans to Access Your Taxes: Users will have to submit sensitive government documents, their social security number, credit history, and a facial scan to third-party company ID.me. … What could possibly go wrong? Hey, why not a DNA sample?
Jim Hoft: Who's "Cleaning" Our Voter Rolls? Soros Founded and Funded ERIC Is Now Used In 31 States
RIP:
We got the worst possible news…our friend and coblogger Oregon Muse passed away yesterday afternoon (1/18/2022).

He was surrounded by his family, and the last contact I had from him he was his usual combative and optimistic self…sure that he was going to beat Covid.
Please read the whole tribute.
~~~
~~Many thanks to Maggie and The Universal Spectator for reprint permission.
Posted by Maggie on January 20, 2022 in From the editors Get out the pudding cups and celebrate, all you ungrateful American plebs. The Damnable Longest Year for Us All: Yesterday, in his first actual presser in months AND one of a very-very few in twelve months (that were scripted), old Joe Biden basically told struggling Americans and businesses dealing with…
Posted by Maggie on January 20, 2022 in From the editors Get out the pudding cups and celebrate, all you ungrateful American plebs. The Damnable Longest Year for Us All: Yesterday, in his first actual presser in months AND one of a very-very few in twelve months (that were scripted), old Joe Biden basically told struggling Americans and businesses dealing with…