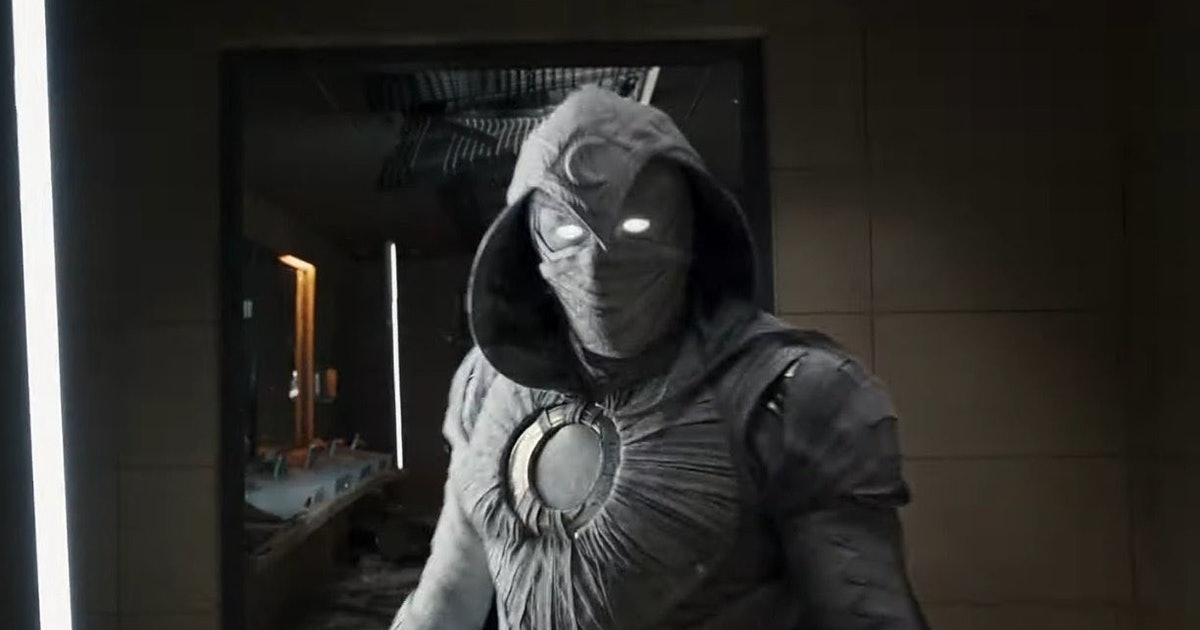 'Moon Knight' release date, trailer, cast of Marvel's dark superhero show
Marvel announced a Moon Knight series was in the works for Disney+ in 2019. More than two years later, the long-awaited TV series finally has a release date and is primed and ready to introduce viewers to a complex hero, while possibly bringing a new genre to the Marvel Cinematic Universe: horror.
Here's everything we know about Moon Knight, including its release date, cast, trailer, and more for Disney+'s latest Marvel series.
Who is Moon Knight?
Like the Caped Crusader, Moon Knight is a lot darker than most of Marvel's superhero line-up. The hero, also known as Marc Spector, is a mercenary and a former U.S. Marine. After a job gone awry, Spector is left for dead by his boss in Egypt.
While the character is often compared to the Dark Knight, there are plenty of stark differences between them. He's saved by a group of Egyptians, who bring Spector to the temple of the moon god, Khonsu. He makes a deal to serve as a physical manifestation of Khonsu on Earth and returns to the U.S. with new powers — enhanced strength and speed, all of which grow more powerful during the full moon — and a penchant for using his wealth to finance his vigilante and detective activities.
Spector also has Dissociative Identity Disorder, which has led to the introduction of alter egos like New York cab driver Jake Lockley and millionaire Steve Grant. Moon Knight is known to wear an all-white costume, hood, and mask. He's fought alongside the Avengers, the Defenders, and other known Marvel hero teams.
When is the Moon Knight release date?
Marvel Studios will premiere Moon Knight on March 30, 2022. The studio made the announcement on Twitter, along with debuting the show's official poster. The series will debut exclusively on Disney+.
How many episodes is Moon Knight?
Moon Knight will consist of six episodes. Each one is said to range between 40 and 50 minutes, much like previous Disney+ series The Falcon and the Winter Soldier and Loki.
Who is in the cast of Moon Knight?
Oscar Isaac is going from Star Wars to Marvel as the titular role in Moon Knight. He plays Marc Spector, a former Marine with dissociative identity disorder who becomes the conduit for the Egyptian moon god Khonshu.
Other cast members announced are Ethan Hawke and May Calamway. Though both roles are undisclosed, the former is allegedly a villain whose character was inspired by Branch Davidians cult leader David Koresh. Actor Gaspard Ulliel is also rumored to play Anton Mogart aka Midnight Man.
What is the plot of Disney+'s Moon Knight?
Moon Knight's specific plot is unclear, and the official trailer teases that the show will adapt the character's origin story, introducing him to a broader fanbase that's less familiar with the comics. This could potentially pave the way for the character to become part of the MCU in the future.
Is there a trailer for Moon Knight?
Yes, there is an official trailer for Moon Knight. You can watch it below.
To see more of Moon Knight, you can also log into Disney+ to view the first footage for Moon Knight that debuted during the 2021 Disney Plus Day. It gave fans a first look at both a beleaguered Marc Spector and the bloodthirsty Moon Knight.
Moon Knight will premiere on March 30, 2022 on Disney+.
We may receive a portion of sales from products purchased from this article, which was written by our Editorial team.
This article was originally published on
Marvel announced a Moon Knight series was in the works for Disney+ in 2019. More than two years later, the long-awaited TV series finally has a release date and is primed and ready to introduce viewers to a complex hero, while possibly bringing a new genre to the Marvel Cinematic Universe: horror. Here's everything we…
Marvel announced a Moon Knight series was in the works for Disney+ in 2019. More than two years later, the long-awaited TV series finally has a release date and is primed and ready to introduce viewers to a complex hero, while possibly bringing a new genre to the Marvel Cinematic Universe: horror. Here's everything we…