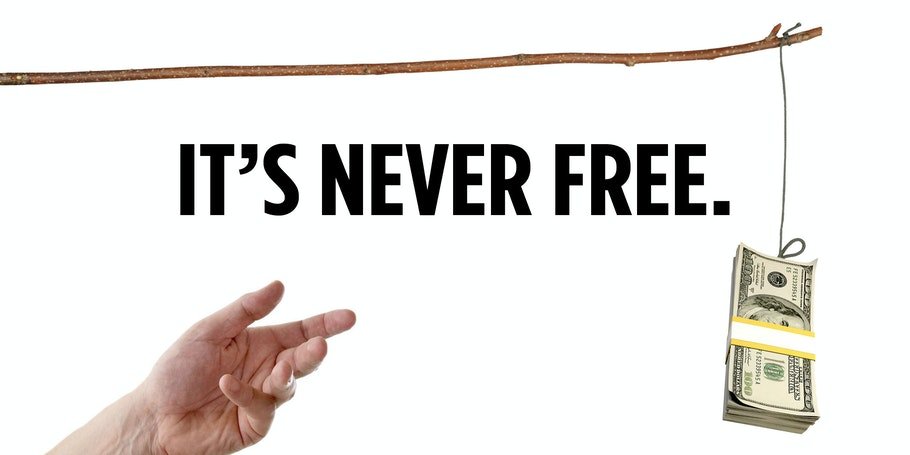 Expanded Child Tax Credit Ends as Biden Pivots to Jobs and Schools
By  THOMAS GALLATIN January 18, 2022 in Government
Monthly payments to 36 million households conclude, so Biden now wants schools open.
It's hard to turn down "free" money, but there's no such thing as free money, despite the Democrats' efforts to convince Americans otherwise. They most recently tried this gambit via their failed attempt to get Joe Biden's $3 trillion so-called Build Back Better socialist spending boondoggle passed, with Biden and Democrat lawmakers repeatedly and falsely claiming it would cost zero dollars.
Of course, Democrat Senator Joe Manchin steadfastly remained the proverbial stick in the mud to Joe Biden's reckless spending agenda. Manchin's simple question of how the bill would be paid for was enough to derail the whole spending train. Conservative estimates for enshrining the "emergency" COVID stimulus expansion of the child tax credit, which had ballooned to upwards of $3,600 annually per child for households earning $150,000 or less, would have amounted to an additional $1.6 trillion in government spending over the next decade.
The expanded child tax credit, which just ended, has been one reason many Americans have not returned to the job market. Even with 11 million job openings, the labor market remains four million jobs behind the employment numbers before the pandemic.
The government-supplemented "COVID" unemployment benefits, which ended last September, effectively enabled many people to remain unemployed. In many instances, they ended up making more money not working, a recipe for economic stagnation.
Another key factor keeping workers at home, especially in Democrat-run states, has been the lack of in-person learning at school. Children at home must be supervised, forcing at least one parent to stay home and in many cases out of work.
The Biden administration, now looking at the polls indicating the economy and spiking inflation are the primary concerns for the majority of Americans, is attempting to pivot from its failed "shut down the virus" agenda to jump-start the economy. The teachers unions aren't helping matters, either, as schools continue to switch to remote learning amid the latest COVID variant, despite the fact it is proving far less lethal.
Biden is calculating his pivot will improve his abysmal approval ratings by improving the coming jobs reports. We will see.
~~~
~~Reprinted with permission. See the original article here and leave some comments! 
By  THOMAS GALLATIN January 18, 2022 in Government Monthly payments to 36 million households conclude, so Biden now wants schools open. It's hard to turn down "free" money, but there's no such thing as free money, despite the Democrats' efforts to convince Americans otherwise. They most recently tried this gambit via their failed attempt to…
By  THOMAS GALLATIN January 18, 2022 in Government Monthly payments to 36 million households conclude, so Biden now wants schools open. It's hard to turn down "free" money, but there's no such thing as free money, despite the Democrats' efforts to convince Americans otherwise. They most recently tried this gambit via their failed attempt to…