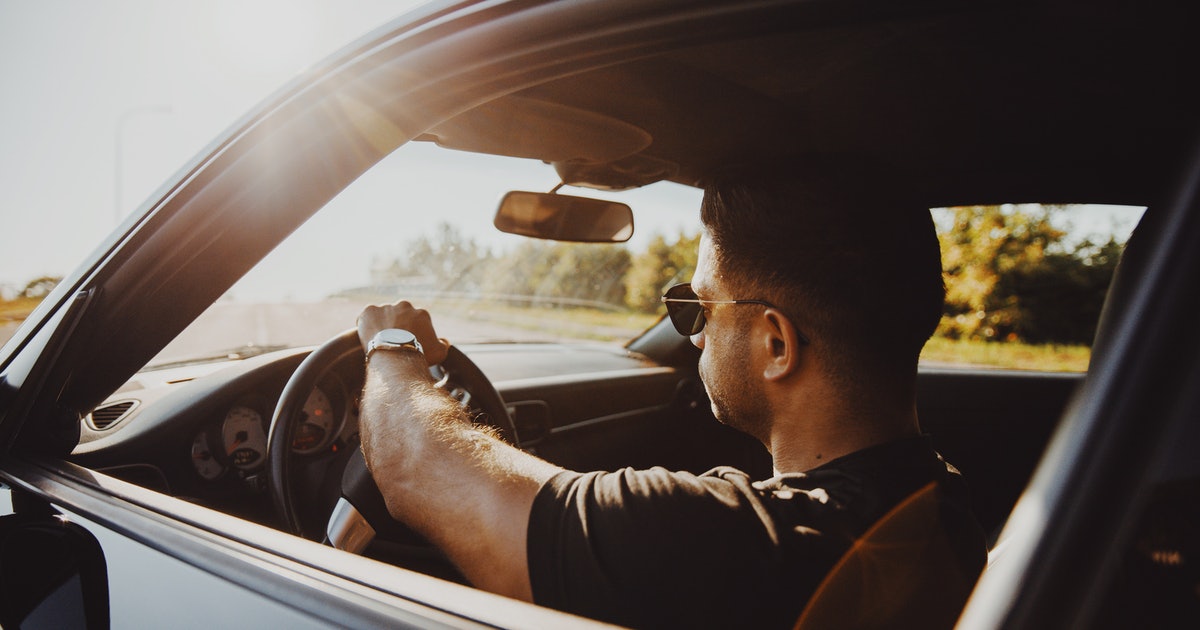 This Is The One Type Of Driver Who Needs Mobil 1 ESP In Their Garage
A note to all drivers: Get to know your engine. While most motorists have a need for speed, anyone who really knows a thing or two about what's going on underneath the hood knows that engine performance isn't just about horsepower and torque.
The heart of your vehicle is a complex system, and how it performs impacts its reliability, fuel economy, overall life, and yes, power. No matter the age, type, or mileage of your vehicle, there's one product that's critical to your vehicle's overall engine performance: oil. The right engine oil changed at the right interval ensures proper lubrication, meaning your car's internals won't spend every revolution grinding against each other and causing premature wear. But changing your oil at the right interval isn't enough; a quality oil is your best bet for full protection for the long term.
Mobil 1 ESP motor oil, now available at AutoZone, is specifically designed for high-performance European gas and diesel engines. The synthetic oil meets the highest industry standards, helping to prolong the life of your car's internals and maintain overall efficiency. Regardless of your particular skill or level of knowledge, buying a manufacturer-approved oil is the easiest way to maintain your ride.
Need more convincing? Here are a few driver concerns and related personae who will clearly (and immediately) see the benefits of using Mobil 1 ESP for their high-performance vehicles.
The Entry-Level Enthusiast Who Seeks Efficiency
You don't have to be a mechanical know-it-all to get more from your car. A well-lubricated engine isn't just better protected, it's also more efficient and more powerful. More friction means more work, so the smoother your engine, pistons, connecting rods, crankshaft, and valve train can operate, the better they can do their job. Changing your oil is one of the best ways to start wrenching and it's one of the best ways to make your car run at its best and most efficient. Mobil 1 ESP utilizes a low SAPS formula – i.e., sulfated ash, phosphorus, and sulfur – that's formulated to keep European emissions systems clean and in tip-top shape. And the best part? Mobil 1 ESP is available at AutoZone, which is sure to be your new neighborhood hangout spot once those DIY jobs start stacking up.
The Weekend Wrencher Who's Looking For Longevity
If you're the type of person who spends your Saturdays and Sundays tinkering away on one (or more) project cars, you know how different engines behave depending on their manufacturer, age, and mileage. Older vehicles can take longer to properly circulate fluids and get to temperature, leaving them particularly vulnerable during cold starts. Higher mileage cars typically require serious levels of protection. And if your fleet is made up of both gasoline and diesel vehicles, it's important to use an oil that caters to the demands of spark ignition and compression ignition. Mobil 1 ESP is made to support vehicles of all ages and mileage by combining durability and protection with a low-viscosity, low-friction formula. It also helps prolong the life of both gasoline and diesel European vehicles, so you don't have to worry about cross shopping to take care of every car in the driveway.
The Full-Fledged Car Collector Who Wants Something Versatile
Serious car buffs know that the right parts make all the difference when it comes to both vintage and modern cars. Whether it's the right tool to make a job as easy as possible, a high-quality part that will work seamlessly with the vehicle, or a top-notch fluid that will guarantee peak performance and protection in every type of weather, every element matters. So, if you're in search of a sense of complete OEM satisfaction – or the gratification that comes from using manufacturer-approved parts and products – look no further. Mobil 1 ESP is designed in cooperation with top European automakers, ensuring seamless integration for even your most precious four-wheeled collectibles.
The Bottom Line
Proper engine performance includes many factors. You want that beating heart to give every last bit of power when you need it, to perform as efficiently as possible, and to be protected from the first turn of the key on a cold start or after long periods of idling, regardless of how or what you drive. Choosing the right oil is key to achieving peak engine performance, which is why Mobil 1 ESP is the top choice for your European vehicle. You'll get superior protection, that coveted OEM-backed performance, enhanced fuel economy, and outstanding engine cleanliness, all with one off-the-shelf formula.
A note to all drivers: Get to know your engine. While most motorists have a need for speed, anyone who really knows a thing or two about what's going on underneath the hood knows that engine performance isn't just about horsepower and torque. The heart of your vehicle is a complex system, and how it…
A note to all drivers: Get to know your engine. While most motorists have a need for speed, anyone who really knows a thing or two about what's going on underneath the hood knows that engine performance isn't just about horsepower and torque. The heart of your vehicle is a complex system, and how it…