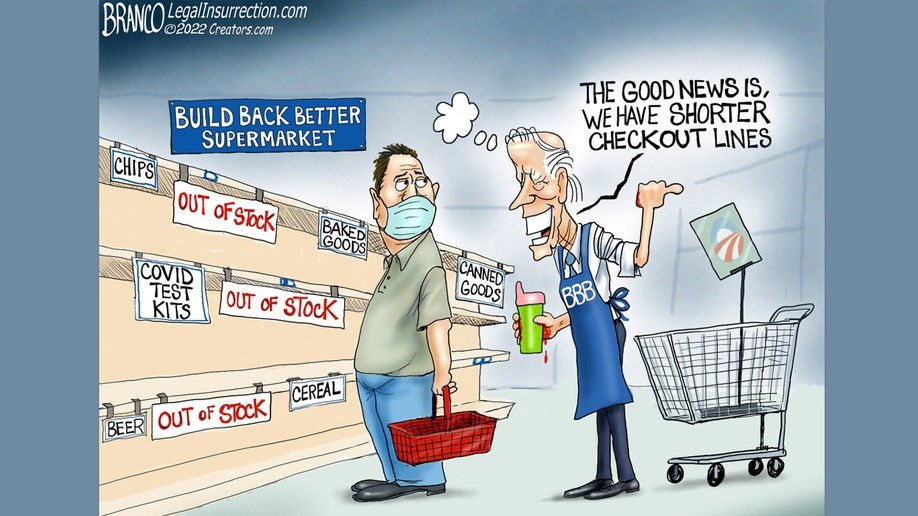 MLK – Monday Newsfeed: Three Days Shy of Brandon's One Year Anniversary…
Posted by Maggie on January 17, 2022 in From the editors
Feeling pretty Soviet at my local grocery store. pic.twitter.com/22a6AgIFWz

— Mollie (@MZHemingway) January 17, 2022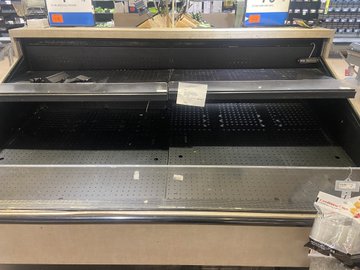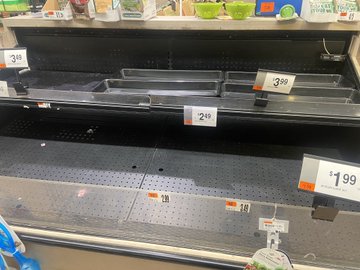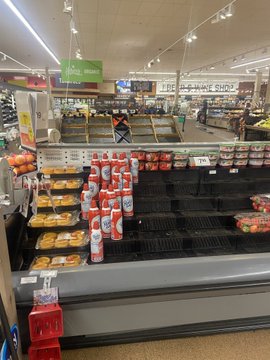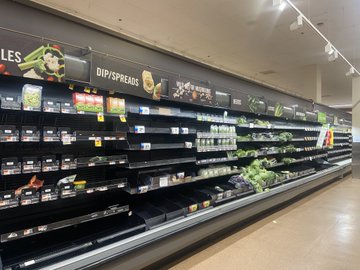 I&I Ed Board: Biden Is Out Of Touch With Reality On Inflation
The only "success" old Joe's had in a year is (inadvertently) confirming Pres. Trump's predictions and claims about the demo-commie party, their anti-American socialist agenda policies, and their slobbering lapdog MSM collusion…
BREAKING REPORT: New Gallup Poll SHOCKS DEMS – Majority of Americans Now Identify as REPUBLICAN After Massive 14 Percent Swing in One Year…

— Chuck Callesto (@ChuckCallesto) January 17, 2022
Twitchy: Shift in party preference in the past year shows Biden's helping the GOP Build Back Better
Nick Arama: CBS/YouGov Poll Sweeps the Legs out From Under Biden
When the left/dems tell you who/what they are, believe them, folks…
Twitchy: Blue-check journo wants the Biden administration to threaten Joe Manchin's daughter to get him to 'play ball'
Take Manchin into a back room, tell him federal investigators are going to look into his daughter's price-fixing; tell him the military bases are moving out of West Virginia; tell him he's off his committees…

Or he can play ball.

— Walker Bragman (@WalkerBragman) January 16, 2022
Strike hard, but fair blows against him.

— Walker Bragman (@WalkerBragman) January 16, 2022
This is where we casually remind every1 that in 2020 not only was exposing/reporting Biden & his son Hunter's foreign country deal-makings while old Joe was VP not allowed, but eagerly censored by media(s). But this bloke thinks this a brilliant idea here… https://t.co/T2l0PVwRFj

— Maggie (@drillanwr) January 17, 2022
Breitbart: 'Red-Handed' Contains 1,093 Endnotes, No Unnamed Sources
The soon-to-be-released bombshell book Red-Handed: How American Elites Get Rich Helping China Win by nonpartisan investigative bestselling author Peter Schweizer contains 1,093 endnotes totaling 81 pages of source material, Breitbart News has learned…
They just cannot help themselves…
Twitchy: And? LOL! Jennifer Rubin's attempt at lecturing Virginians about 'getting what they voted for' with Glenn Youngkin BACKFIRES spectacularly
This is where we casually remind every1 that in 2020 not only was exposing/reporting Biden & his son Hunter's foreign country deal-makings while old Joe was VP not allowed, but eagerly censored by media(s). But this bloke thinks this a brilliant idea here… https://t.co/T2l0PVwRFj

— Maggie (@drillanwr) January 17, 2022
And soooo, parents can no longer choose for their own kids to mask-up for school? You're not too quick on the uptake, huh? Bless your self-righteous heart.

— Maggie (@drillanwr) January 17, 2022
Just a note here, the time Elon Musk finally says something that really pisses me off it will be something gargantuan…
It is heartening to see the rise of individualist vs corporate media pic.twitter.com/7w9WDHhO3o

— Elon Musk (@elonmusk) January 16, 2022
Paul Joseph Watson: Why The Regime Hates Joe Rogan: The Real Agenda
And Now The News:
I find it impossible to believe that parents are still demanding their school-age kids mask up when we have entire states (and some European countries) where it's not happening and we're not seeing a catastrophe

I just… can't

— Christian Toto (@HollywoodInToto) January 17, 2022
Twitchy: Mary Katharine Ham OWNS NBC harpy flipping OUT over Glenn Youngkin empowering parent CHOICE with student masking in kick-a*s thread
Maybe @penn_state and all the parents that pay too much for their kids to go to school there should know that one of the professors is a homicidal maniac pic.twitter.com/4rXuIzcZlt

— Victor Nikki (@Vics_Specter) January 17, 2022
Twitchy: WTF?! Penn State Prof wants masked people to teach parents who unmask their children a lesson by driving DRUNK through their neighborhoods
The absolute state of the academy, in one tweet

— Jordan Schachtel @ dossier.substack.com (@JordanSchachtel) January 17, 2022
When my (now-dr) dghtr was visiting universities for pre & med school options PSU really wanted her but she was POed after the head of the med school dept gave his ridiculous long pro-(pre)ObamaCare speech to the visiting group of prospects & claiming ppl were dead in our streets

— Maggie (@drillanwr) January 17, 2022
Lincoln Brown: The Salt Lake Tribune Advocates for the National Guard to Enforce Vaccines
Richard Fernandez: The Post-Pandemic World: This may expose the bureaucrats who've spent the last three years building 'empires of fear' to a widespread political backlash…
The Joys of the Brandon Era…
Last month, Union Pacific sent L.A. D.A. George Gascon a letter about the mass looting of their trains & expressed frustration with Gascon's soft on crime policies. 100+ arrests, most suspects released within 24 hours on zero bail. UP now considering avoiding LA County. @FoxNews pic.twitter.com/9UDRuHLvtd

— Bill Melugin (@BillFOXLA) January 15, 2022
Chris Enloe: Top Union Pacific official blasts far-left policies over 'spiraling crisis' of rail theft, threatens to leave Los Angeles
After blowback from people aimed at the FBI and the MSM, who shrugged-off the fact that this past weekend's Jewish Synagogue hostage-taking had anything to do with them being Jewish after it was revealed the hostage-taker was Islamic, they have now had to circle-back…
This statement was made because of the public's pushback. More Americans are realizing that the FBI acts solely as an enforcement arm of the Biden regime and Democratic Party—GOP must make this a central campaign issue this year https://t.co/D1TppRrfbW

— Julie Kelly 🇺🇸 (@julie_kelly2) January 17, 2022
The FBI is really baffled. Why would a Muslim man with radical anti-Semitic views, who wants to get an al Qaeda terrorist out of prison, target a Jewish synagogue? This one's a real head scratcher, isn't it? Gotta do a lot more research before coming up with a plausible theory!

— Dinesh D'Souza (@DineshDSouza) January 16, 2022
FBI, "We believe the Jewish Synagogue hostage siege was not an act of domestic Terror and should not be compared to actual acts of domestic Terror like when Parents show up at their School Board meetings and ask uncomfortable questions."

— Rob Schneider (@RobSchneider) January 17, 2022
Twitchy: Shannon Bream shares new FBI statement on Texas synagogue hostage-taker (it's quite different than the original)
Newest FBI statement on Colleyville just in – per Fox's @JakeBGibson: "This is a terrorism-related matter, in which the Jewish community was targeted, and is being investigated by the Joint Terrorism Task Force."

— Shannon Bream (@ShannonBream) January 17, 2022
Adam Sabes: Jewish leaders react to FBI statement on Texas synagogue hostage-taker: 'The FBI got it wrong': One Jewish leader told Fox News 'the FBI got it wrong' after Texas hostage situation
True enemies of America are paying close attention to the fact the FBI is hunting down Capitol paraders and DOJ considers Republicans a domestic terror threat. No doubt this radical hostage-taker has been on FBI radar but they are too busy raiding the homes of J6 trespassers.

— Julie Kelly 🇺🇸 (@julie_kelly2) January 16, 2022
Edmund DeMarche: Texas synagogue hostage crisis is a terrorism-related matter,' FBI says – Hostage crisis occurred at Congregation Beth Israel in Colleyville, Texas
Michael Lee: Texas synagogue hostage-taking: UK police arrest two people in connection to investigation: Malik Faisal, a British national, was identified as the individual responsible for the hostage-taking incident
Meanwhile, old Joe Brandon has political thoughts on the weekend terrorist…
Cameron Arcand: Biden Blames Homeless for Arming Texas Synagogue Suspect, Then Pivots in Shameless Fashion
President Joe Biden on Sunday suggested that the gunman in the Colleyville, Texas, synagogue hostage situation obtained his weapon from the homeless population, then seconds later went on to push for gun control while talking with reporters in Philadephia…

"I don't have all the facts, nor does the attorney general. But, allegedly, the assertion was he got the weapons on the street," Biden said, according to the White House transcript. "He purchased them when he landed. And — and it turns out there apparently were no bombs that we know of.

"But — and, allegedly, he purchased it on the street," he added seconds later. "Now what that means, I don't know. Whether he purchased it from an individual in a homeless shelter or a homeless community, or whether — because that's where he said he was — it's hard to tell. I just don't know."

Directly after those remarks, Biden then decided to turn things overtly political when a reporter asked about the "ramifications" for restricting gun ownership.

"The guns are — we should be — the idea of background checks are critical. But you can't stop something like this if someone is on the street buying something from somebody else on the street. Except that there's too — there's so many guns that have been sold of late; it's just ridiculous," Biden said.

"And it's because of the failure of us to focus as hard as we should and as consistent as we should on gun purchases, gun sales, ghost guns, and a whole range of things that I'm trying to do."…

If the president continues to move forward with a gun control narrative on this horrifying event, it will be lost in the partisan noise and lose the actual meaning…
Matt Margolis: Biden Called Kyle Rittenhouse a White Supremacist, but Won't Speculate on Motive of Malik Faisal Akram
Stephen Kruiser: The Morning Briefing: Democrats Remain Disturbingly Fond of Islamic Terrorists
Canada has its own Brandon Era insanity too…
Jon Brown: Thousands of churches raise alarm about scope of new Canadian 'conversion therapy' ban: More than 4,000 pastors protested against a Canadian law that describes biblical morality as a 'myth'
Canada's new law declares that you are guilty of "conversion therapy" and subject to five years in prison if you counsel your biological male child to accept his male identity pic.twitter.com/lqapqWK3TZ

— Matt Walsh (@MattWalshBlog) January 17, 2022
Also it is expressly not a crime to change a child's orientation from straight to gay. It's only a crime if the orientation goes from gay to straight. It's also not a crime to foist transgenderism on a child. The crime only applies the other way around.

— Matt Walsh (@MattWalshBlog) January 17, 2022
MORE: MLK Day: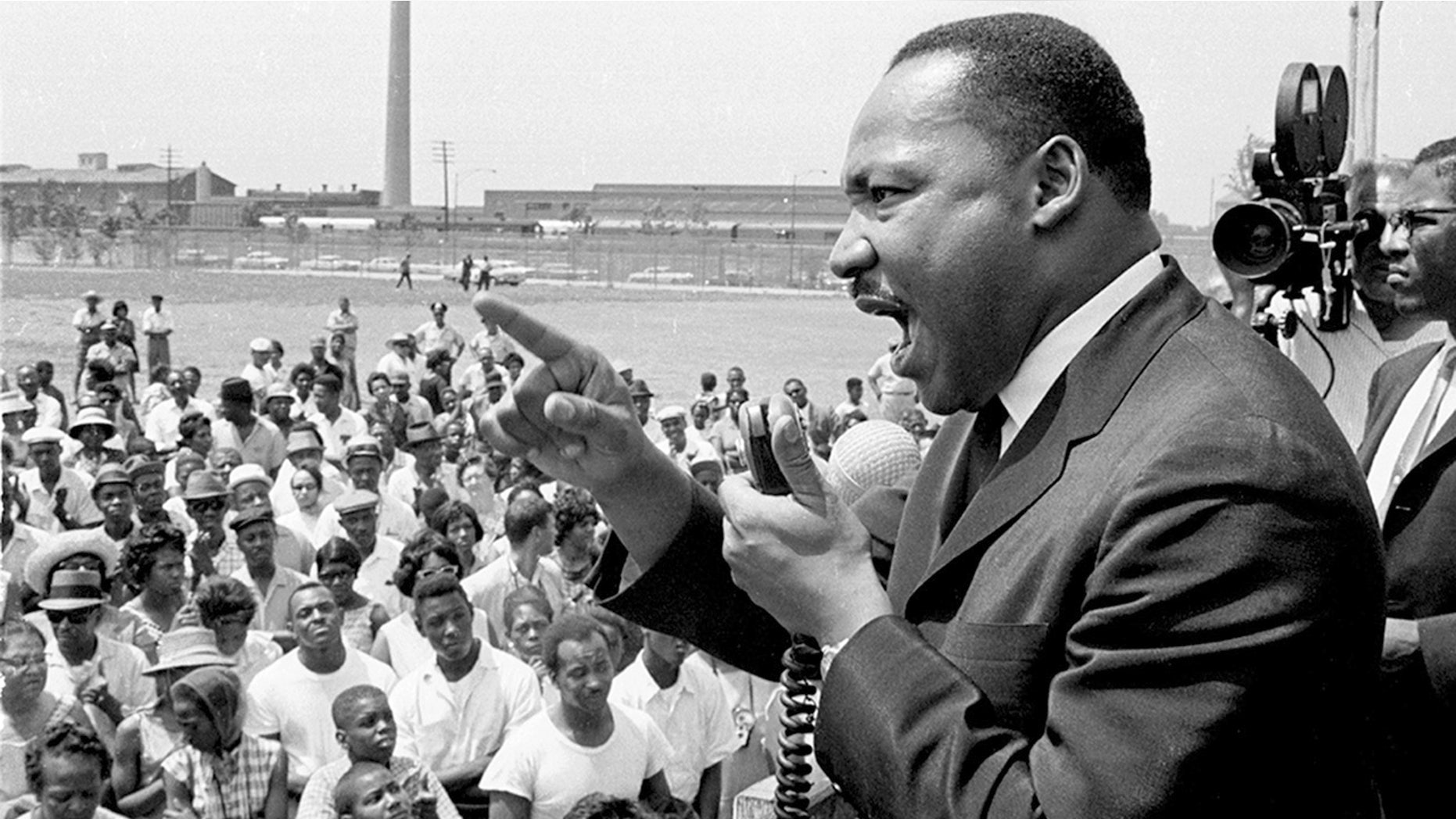 FNC: Martin Luther King Jr.'s famous 'I Have a Dream' speech: Full text – MLK's March on Washington address has resonated across generations
Maureen Mackey: Alveda King reveals how to be more like Martin Luther King Jr. in 2022: 'Ask for forgiveness and forgive others' — niece of Dr. Martin Luther King Jr. spoke to Fox News Digital ahead of the holiday devoted to her uncle and shared this insight and more
VIDEO: Honoring the life and legacy of Martin Luther King Jr. amid fight for equality
Eli Steele: Rooftop Revelations: On Martin Luther King Jr. Day, Pastor Brooks rejects three critical race theory lies: Pastor Corey Brooks says, 'Critical race theory is a cancer in our society'
Joe Biden will spend Martin Luther King Jr. Day in Wilmington, Delaware as he believes that "even Dr. King's assassination did not have the worldwide impact that George Floyd's death did."pic.twitter.com/BKwcrdh1pz

— Suburban Black Man 🇺🇸 (@goodblackdude) January 17, 2022
~~~
~~Many thanks to Maggie and The Universal Spectator for reprint permission.
Posted by Maggie on January 17, 2022 in From the editors Feeling pretty Soviet at my local grocery store. pic.twitter.com/22a6AgIFWz — Mollie (@MZHemingway) January 17, 2022 I&I Ed Board: Biden Is Out Of Touch With Reality On Inflation The only "success" old Joe's had in a year is (inadvertently) confirming Pres. Trump's predictions and claims about the demo-commie party, their anti-American socialist agenda policies, and their…
Posted by Maggie on January 17, 2022 in From the editors Feeling pretty Soviet at my local grocery store. pic.twitter.com/22a6AgIFWz — Mollie (@MZHemingway) January 17, 2022 I&I Ed Board: Biden Is Out Of Touch With Reality On Inflation The only "success" old Joe's had in a year is (inadvertently) confirming Pres. Trump's predictions and claims about the demo-commie party, their anti-American socialist agenda policies, and their…