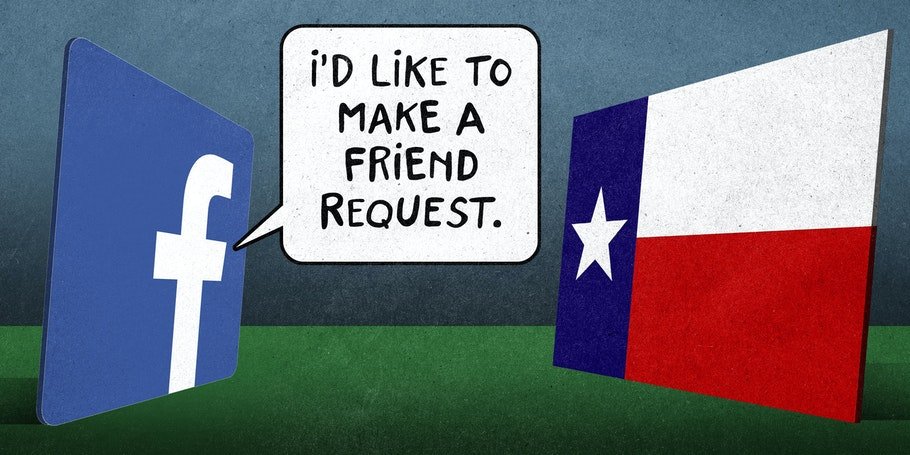 Don't Turn Texas Into California
By EMMY GRIFFIN January 13, 2022 in Politics
Meta is leasing office space in downtown Austin, sparking talk about a potential exodus from Silicon Valley.
Billboards have gone up in downtown Austin announcing that Meta, the parent company of Facebook, is moving to town. Meta has leased several floors of a new skyscraper, and as soon as the building is complete, employees will be moving in.
San Francisco, home of Silicon Valley, has turned into a dystopian nightmare. The city's policies have left residents and businesses prey to constant car break-ins, property damage, and theft. Townspeople have compared the metropolis to Gotham, the crime-ridden fictional city from Batman. One cannot blame businesses and residents for wanting to escape.
At this point it is merely speculation that Meta may move its headquarters to the Lone Star State, but either way, this encampment of Meta employees is not necessarily good news for Texas. Facebook is not friendly to conservative voices, including The Patriot Post. Facebook CEO Mark Zuckerberg has been dragged before the Senate several times to explain why his company is censoring conservatives and acting like a publisher instead of the platform it claims to be. Facebook, along with Twitter, had the audacity to deplatform Donald Trump after last year's January 6 riot. The former president has not been reinstated.
If the company is indeed moving out of California, there is much cause for mockery. California taxes are high. And with the recent move by the state legislature to move forward with a universal healthcare plan encompassing the entire state, the burden of paying for this is going to lean heavily on businesses and the wealthy. According to Business Insider, "Under the proposal, businesses that make at least $2 million in annual revenue would be subject to a 2.3% payroll tax." This would significantly cut into Facebook's bottom line.
It would also be very hypocritical of Facebook to move to a state that has what leftists call "voter suppression laws" (but what people of sense simply call voter integrity laws). Texas, not unlike Georgia, requires people to have an ID to vote. But Democrat "cheating rights" have come center stage these past few weeks, with President Joe Biden having galavanted to Georgia on Tuesday to give a speech racist tirade on the subject.
Perhaps turning Texas blue is really Facebook's ultimate plan. After all, we saw what happened to Georgia once Hollywood moved in. The once reliably red state turned purple with the influx of Californians. If Democrats take over Texas, it would swing presidential elections. If a Democrat won both California and Texas, it would be mighty tough — near impossible — for a Republican to win the Electoral College.
Meta's Austin-based employees would do well to remember that the reason Texas is a good place to live and work is because it hasn't been totally destroyed by leftist policies. If you move to Texas, don't turn it into California by voting for destruction.
~~~
~~Reprinted with permission. See the original article here and leave some comments! 
By EMMY GRIFFIN January 13, 2022 in Politics Meta is leasing office space in downtown Austin, sparking talk about a potential exodus from Silicon Valley. Billboards have gone up in downtown Austin announcing that Meta, the parent company of Facebook, is moving to town. Meta has leased several floors of a new skyscraper, and as soon…
By EMMY GRIFFIN January 13, 2022 in Politics Meta is leasing office space in downtown Austin, sparking talk about a potential exodus from Silicon Valley. Billboards have gone up in downtown Austin announcing that Meta, the parent company of Facebook, is moving to town. Meta has leased several floors of a new skyscraper, and as soon…