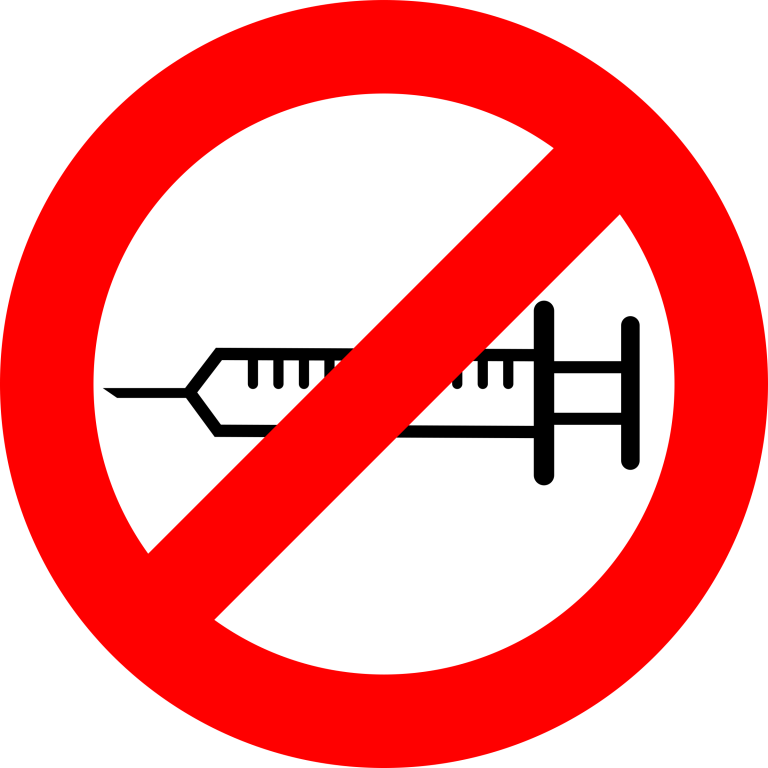 BREAKING: SCOTUS Does The Right Thing With Biden's Mandates
Posted by Maggie on January 13, 2022 in From the editors
Ronn Blitzer, Tyler O'Neil: SHOT DOWN – Supreme Court just handed Biden admin biggest blow yet to federal vaccine mandate for businesses: Supreme Court blocks Biden OSHA vaccine mandate, allows rule for health care workers. Court ruled that COVID-19 is not an occupational hazard but a 'universal risk'
The Court ruled that OSHA lacked the authority to impose such a mandate because the law that created OSHA "empowers the Secretary to set workplace safety standards, not broad public health measures."

"Although COVID-19 is a risk that occurs in many workplaces, it is not an occupational hazard in most," the Court ruled. "COVID–19 can and does spread at home, in schools, during sporting events, and everywhere else that people gather. That kind of universal risk is no different from the day-to-day dangers that all face from crime, air pollution, or any number of communicable diseases."

For these reasons, the OSHA mandate "would significantly expand" the agency's authority beyond the limits Congress set, the Court ruled…

By contrast, in Biden v. Missouri, the Court ruled that Health and Human Services Secretary Xavier Becerra did have the authority to require all health care workers at institutions that receive Medicare and Medicaid funding to get the jab, unless they get medical or religious exemptions.

While multiple states argued that HHS did not have the scope to issue such a mandate, the Court noted that "healthcare facilities that wish to participate in Medicare and Medicaid have always been obligated to satisfy a host of conditions that address the safe and effective provision of healthcare, not simply sound accounting."
And therein lies the burning rub of government-run healthcare.
Chris Queen: BREAKING: Supreme Court Rules on Vaccine Mandate
The court's conservative majority concluded the administration overstepped its authority by seeking to impose the Occupational Safety and Health Administration's vaccine-or-test rule on U.S. businesses with at least 100 employees. More than 80 million people would have been affected.

"OSHA has never before imposed such a mandate. Nor has Congress. Indeed, although Congress has enacted significant legislation addressing the COVID–19 pandemic, it has declined to enact any measure similar to what OSHA has promulgated here," the conservatives wrote in an unsigned opinion.
Nobody puts it more perfectly and succinctly than those magnificent bastards over at The Babylon Bee…
TBB: Supreme Court Sets Dangerous Precedent Of Letting The American People Make Medical Decisions For Themselves
The SCOTUS has struck down Biden's vaccine mandates on the grounds that they are unconstitutional. Experts say this sets a dangerous precedent of letting individuals make their own medical decisions.

"What am I supposed to do now that I don't have private companies working with the Federal government to force me to inject a foreign substance into my body?" said Linda Waddlebum, a concerned mother of 6 cats. "So dangerous and shortsighted. How will I stay healthy? I don't even recognize this America anymore."

In response to the court's decision, a large group of protestors has gathered outside of the Supreme Court building. "Pfizer knows best! What they inject, I can't object!" they chanted while ripping up copies of the constitution. "Give us petty tyranny or give us death! Abolish the Supreme Court!"

"You can't give people choices! What if they make the wrong one? One that isn't what I wanted them to do?" said Waddlebum. "Next thing you know, people will decide to send their kids back to school and return to work in person without masks."…
MORE:
Ace: Split Decision: Supreme Court Upholds Injunction Against Biden's OSHA Vaccine Mandate; Fake "Conservative" Justices Uphold Mandate for Health Care Workers Mandate
Twitchy: Welp, Lefties are handling SCOTUS blocking Biden's mandate really well … PSYCH, here are some of the most batsh*t tweets (grab some popcorn)
~~Many thanks to Maggie and The Universal Spectator for reprint permission.
Posted by Maggie on January 13, 2022 in From the editors Ronn Blitzer, Tyler O'Neil: SHOT DOWN – Supreme Court just handed Biden admin biggest blow yet to federal vaccine mandate for businesses: Supreme Court blocks Biden OSHA vaccine mandate, allows rule for health care workers. Court ruled that COVID-19 is not an occupational hazard but a 'universal risk' The Court ruled…
Posted by Maggie on January 13, 2022 in From the editors Ronn Blitzer, Tyler O'Neil: SHOT DOWN – Supreme Court just handed Biden admin biggest blow yet to federal vaccine mandate for businesses: Supreme Court blocks Biden OSHA vaccine mandate, allows rule for health care workers. Court ruled that COVID-19 is not an occupational hazard but a 'universal risk' The Court ruled…