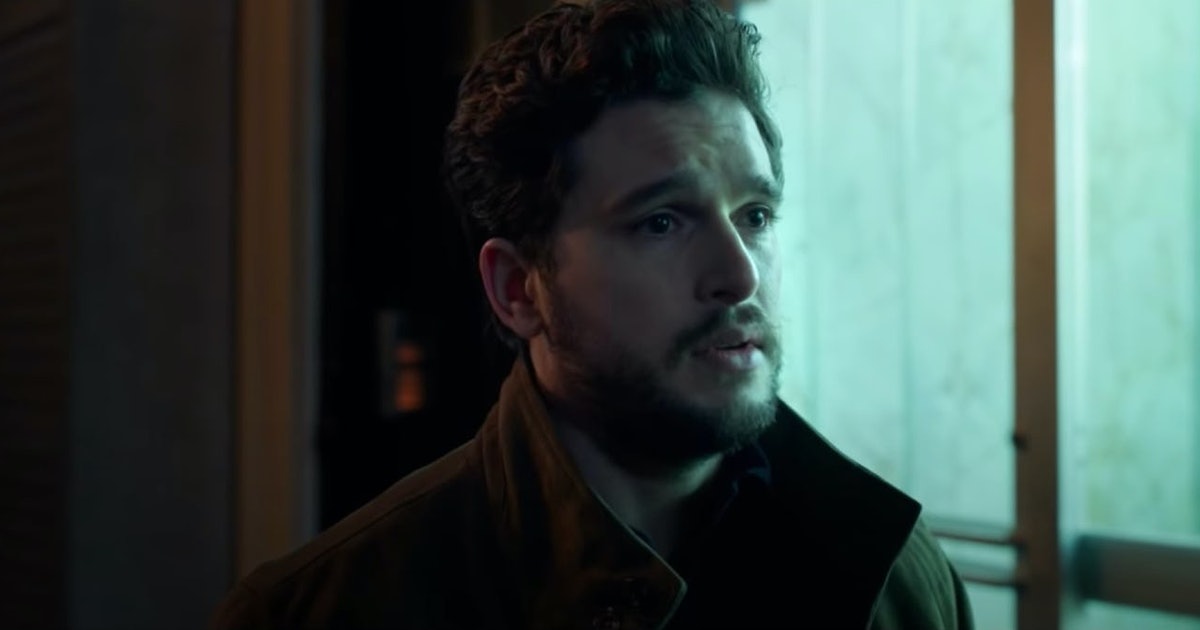 'Eternals' post-credits scene may reveal the MCU's new Nick Fury
It may not seem like it at first, but the post-credits scene in Eternals sets up the stories of not just one but two new Marvel Cinematic Universe heroes.
The scene sees Kit Harington's Dane Whitman come dangerously close to wielding his family's famed Ebony Blade for the first time, only to be stopped by the voice of an unseen stranger. Fortunately, it was revealed shortly after Eternals' theatrical release that the scene's mystery character is none other than Mahershala Ali's Blade, who is set to appear in his MCU solo film sometime in the next few years.
While the Eternals post-credits scene doesn't reveal much about what's next for either Dane or Blade, it does set up the latter character to play a surprising role in the MCU moving forward.
WHAT'S YOUR FAVORITE SCI-FI MOVIE? Tell us now for a chance to get paid to write an article for Inverse.
Blade's Unique Debut — One of the leading theories surrounding Eternals' post-credits scene is how it will ultimately play a vital role in the formation of the Midnight Sons, a team of heroes that come together in the comics to fight predominantly supernatural threats.
Blade and Black Knight (aka Dane Whitman) are expected to eventually become members of the Midnight Sons in the MCU, as are Moon Knight (Oscar Isaac), Doctor Strange (Benedict Cumberbatch), Ghost Rider, and Scarlet Witch (Elizabeth Olsen). That said, Blade's role in Eternals also raises the possibility that he's not going to be just a member of the MCU's Midnight Sons.
Instead, he may end up being the character who assembles the team in the first place.
The Midnight Sons Initiative — While Marvel is currently working on putting together Blade, the highly anticipated film isn't expected to hit theaters for another few years. That suggests the character's brief, non-appearance at the end of Eternals could be all fans get of him until his standalone film is released. However, there have been leaks and rumors that suggest Ali's Blade will appear in another upcoming MCU title: Moon Knight.
Notably, Kit Harington isn't rumored to appear in Moon Knight right now — just Mahershala Ali. That suggests that Ali's Blade could, potentially, seek out Oscar Isaac's Marc Spector in a way similar to how Eternals implies he sought out Harington's Dane Whitman.
Whether he's actively reaching out to characters like Dane and Marc because he wants to form a team with them is impossible to know for sure right now. But if there is going to be a character who fills that role for the Midnight Sons in the MCU, Blade would undoubtedly be an exciting and fitting choice.
The Eternals post-credits scene, at the very least, suggests that he may know more about the supernatural side of the MCU than many of Marvel's other big-screen heroes do.
The Inverse Analysis — Marvel has proven time and time again that trying to predict its specific plans for the MCU is a foolhardy endeavor.
But when the studio introduces a character like Blade the way it does at the end of Eternals, it's impossible not to think about how it may set up his future in the MCU. Of all the theories floating around online up to this point, the one that argues Blade will end up being the one who assembles the Midnight Sons is certainly the most compelling.
After all, his one line in Eternals ("Sure you're ready for that, Mr. Whitman?") certainly sounds like something Nick Fury would say.
Eternals is now streaming on Disney+.
It may not seem like it at first, but the post-credits scene in Eternals sets up the stories of not just one but two new Marvel Cinematic Universe heroes. The scene sees Kit Harington's Dane Whitman come dangerously close to wielding his family's famed Ebony Blade for the first time, only to be stopped by…
It may not seem like it at first, but the post-credits scene in Eternals sets up the stories of not just one but two new Marvel Cinematic Universe heroes. The scene sees Kit Harington's Dane Whitman come dangerously close to wielding his family's famed Ebony Blade for the first time, only to be stopped by…