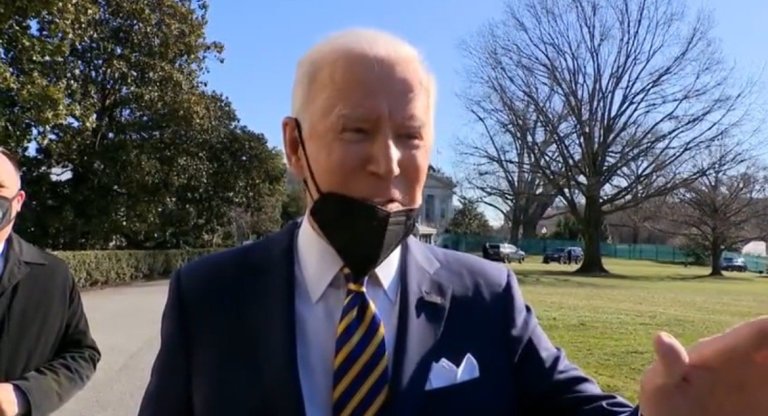 Busy Tuesday Afternoon Doings and Doodoo
Posted by Maggie on January 11, 2022 in From the editors
The government cogs will never learn the cover-up is worse than the crime, especially when "We the People" bust them.
Fireworks abound at Senate hearings:
J6 and still counting the inside job…
Ronn Blitzer: Top FBI official dodges when Cruz asks if agents participated in Jan. 6 riot: Senior FBI official Jill Sanborn replied to Cruz questioning, 'I can't answer that'
Twitchy: 'Who is Ray Epps?' Watching FBI's Jill Sanborn SQUIRM as Ted Cruz grills her about FBI involvement with January 6 is worth ALL the popcorn (watch video)
Megan Fox: If the FBI Was Not Involved in Inciting Violence on Jan. 6, Wouldn't They Just Say So?
Ace: Fedsurrection: Under Dogged Questioning About Ray Epps and Federal Agents Inciting Violence at "Insurrection," FBI All But Admits Their Agents Incited the Riots by Repeatedly Refusing to Deny Epps Works for Them
Evita Duffy: Disgraced FBI No. 2 Calls For Feds To Treat 'Mainstream' Conservatives Like Domestic Terrorists: To Andrew McCabe, January 6 is the key to implementing frighteningly despotic policies that target conservatives.
Twitchy: Spokesperson: Ray Epps told the January 6 Select Committee that no, he wasn't working for the feds … Oh! Well, alrighty then, I'm-hmm…
So a guy with a horned helmet is escorted into the capitol by capitol police and is held without bail and then sentenced to 40 months. But a guy that was inciting a riot for two days walks scot free? And he couldn't possibly be a fed/informant? Smell fishier than a chum bucket!

— Dark Backward (@18is9) January 11, 2022
Meanwhile…
Cara Castronuova: ANTIFA TERRORIST WITH BOMB Gets Bond, while January 6 Political Prisoners Languish in Jail with NO BAIL! NO BOND! NO EQUAL JUSTICE!
Megan Fox: [EXCLUSIVE] J6 Detainee Says Pretrial Solitary Confinement Is 'Inhumane,' 'UnAmerican': Jacob Lang has been sitting in the D.C. jail without a trial date for almost a year…
Dr. Science in the hot seat again, especially with Sen. Rand Paul…
Ronn Blitzer: Fauci, Paul clash over accusations of 'cheap politics' regarding alleged 'takedown' of other scientists: Kentucky senator accused Fauci of conspiring with former NIH director to discredit doctors who disagreed with them
Twitchy: Spluttering Dr. Anthony Fauci rages over Rand Paul's surgical strike-filled line of questioning, blames Paul's 'Fire Fauci' campaign for death threat [videos]
Twitchy: Dr. Fauci caught on a hot mic calling Sen. Roger Marshall (R-Kan.) a 'moron'
Ronn Blitzer: Reps. Comer, Jordan expose new Fauci emails they say point to COVID-19 lab leak 'cover up': House Republicans questioning why Fauci, others moved away from lab leak theory in early 2020
Jim Hoft: "Premeditated Manslaughter of Millions of People Coordinated at the Highest Levels" – Naomi Wolf and Dr. Malone Respond to Project Veritas BOMBSHELL (VIDEO)
Meanwhile, the CDC, the Biden, and the MSM keep showing the rest of us they don't know their ass from a hole in the ground…
Matt Margolis: How Biden's COVID Strategy Failed in One Chart
Twitchy: Dr. Rochelle Walensky used a "widely criticized" study to push masks on kids in school during today's Senate hearing
Twitchy: Tom Elliott takes a look back at the COVID vaccine narratives that media and experts would prefer we forget [videos]
Cortney O'Brien: CDC faces more backlash after new reported recommendations for 'better' masking: Americans have shared frustration with the CDC over months of fluctuating guidance over masking, quarantine time
Collusion with the CCP's next lab-created bio-weapon…
Natalie Winters: Biden and China Are Partners in a New Wuhan Lab, EcoHealth Hunt for 'Recombinant' Rodent Coronaviruses.
MORE Corruption Than You Can Shake a Wretched Bony Finger At:
Peter Hassan: Bombshell: Education Secretary Cardona solicited NSBA letter comparing protesting parents to domestic terrorists: email – NSBA official said controversial letter followed 'a request by Secretary Cardona'
Ailan Evans: Justice Department Planning To Form Special Domestic Terrorism Unit
Shubhangi Sharma: Pelosi – A Socialist Capitalist who gamed the system to make millions of dollars
Alana Goodman: Report: State and Local Governments Spent $5.6 Million on Lawyers for Illegal Immigrants: Programs highlight growing state-level efforts to work around federal immigration enforcement
About those Chinese infiltrators in our colleges and universities…
Natalie Winters: Stanford Professors Lobbied the DOJ To STOP Fighting Chinese Communist Party Infiltration.
Nearly 200 professors have signed a letter demanding Joe Biden's Department of Justice terminate a Trump-era initiative targeting Chinese Communist Party-linked academics exploiting American universities for intellectual property theft and espionage…
~~~
~~Many thanks to Maggie and The Universal Spectator for reprint permission.
Posted by Maggie on January 11, 2022 in From the editors The government cogs will never learn the cover-up is worse than the crime, especially when "We the People" bust them. Fireworks abound at Senate hearings: J6 and still counting the inside job… Ronn Blitzer: Top FBI official dodges when Cruz asks if agents participated in Jan. 6 riot: Senior FBI official…
Posted by Maggie on January 11, 2022 in From the editors The government cogs will never learn the cover-up is worse than the crime, especially when "We the People" bust them. Fireworks abound at Senate hearings: J6 and still counting the inside job… Ronn Blitzer: Top FBI official dodges when Cruz asks if agents participated in Jan. 6 riot: Senior FBI official…