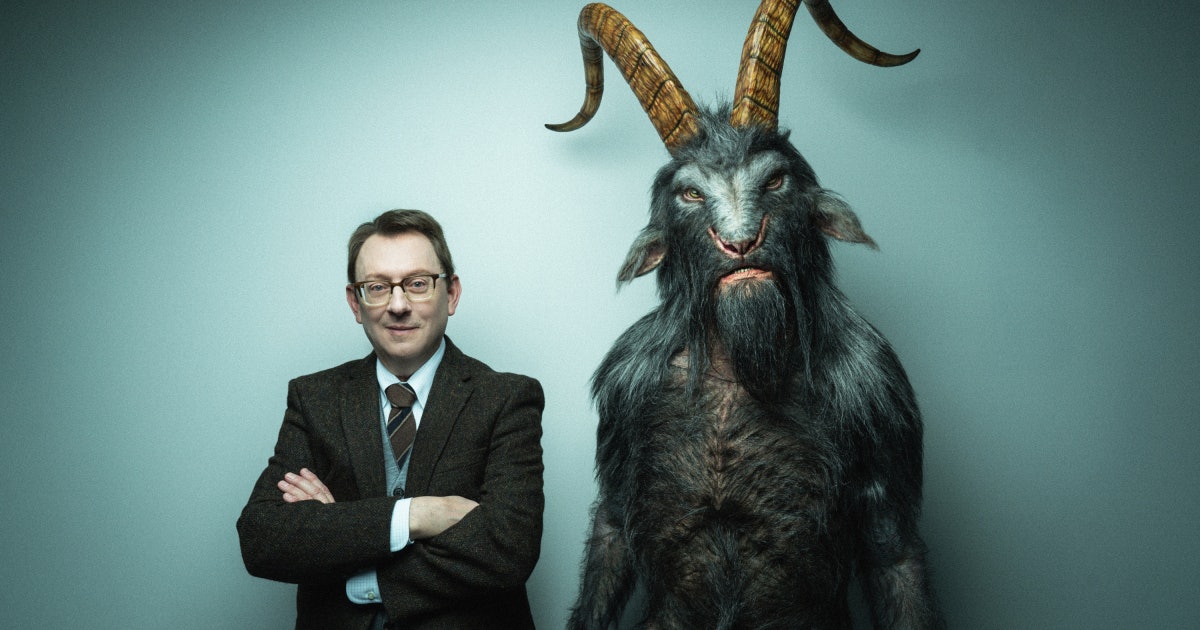 'Evil 'Season 2 release date, trailer, cast for the scary good procedural
This article about Season 2 of the series Evil was originally published on October 7, 2020 and updated on January 9, 2022 following the release of the season on Paramount+. Read on for the original article, with some new changes to reflect the latest updates on this topic.
What is the nature of evil? This question lies at the dark heart of Evil, the popular CBS series from television duo Robert and Michelle King. While the show found only cult appeal during its first season in 2019, its arrival on Netflix in autumn 2020 made it far more popular, and a sleeper hit during a most troublesome year.
A year after finding its streaming audience, Evil returned for a second season, moving from CBS to the streaming service of Paramount+. Here's everything to know about Season 2.
When was the release date for Evil Season 2?
Evil Season 2 premiered on June 20, 2021. It moved from network to streaming, premiering on the CBS/Viacom service Paramount+.
The second season of the series was filmed in 2020, during the Covid-19 pandemic. At New York Comic-Con held virtually in October 2020, the cast of Evil recorded lines from Season 2 episodes over Zoom, which were cut and edited into a "season trailer" that satirized the suspenseful editing of TV show trailers.
What is the story of Evil?
Evil is a horror procedural about a forensic psychologist and mother of four, Kristen (Katja Herbers), who teams up with a priest-in-training, David (Mike Colter, Luke Cage), to investigate supernatural incidents. Usually, it's demonic possession. Along for the ride is Ben (Aasif Mandvi), a tech expert and non-practicing Muslim who acts as a scientific filter.
Standing in their way is Michael Emerson (Lost, Arrow) as Dr. Leland Townsend, an expert in the occult with inexplicable ties to the underworld. Also, a recurring presence in Evil is a creepy incubus named "George" who haunts Kristen's nightmares.
While Evil treads ground fans of The X-Files know well — Kristen and David share a spicy, will-they-won't-they relationship dynamic as well as competing philosophies as a believer (David) versus skeptic (Kristen) — Evil hides some clever twists in plain, normcore sight.
Arguably one of the most interesting things about Evil is its ever-shifting parameters of the supernatural. Just when you think science, fact, and objective truth have won the day, there's always something no one can explain. Conversely, science and truth are capable of revealing things that are even more monstrous than a demon.
What happened at the end of Evil Season 1?
A recurring antagonist, Orson LeRoux (Darron Pettie), whom Kristen met in the pilot, returns in an attempt to patch things up. But Kristen doesn't buy it and deflects Orson's invasive attempts at an olive branch. Pushed to the brink, Kristen takes action, killing him. Later, a crucifix burns Kristen's hand, implying a dark evil exists in her soul.
Meanwhile, David and Ben uncover the final puzzle piece in a season-long mystery. A fertility clinic, RSM Fertility, becomes a possible front for a secret organization attempting to raise a generation of susceptible humans. To Kristen's horror, she learns that one of her children, Lexis, was born after she was treated at RSM.
Oh, did we mention David's visions? Also in the Season 1 finale, David sees a vision of Kristen walking towards Leland's master in a cornfield with a scythe. The eerie image is full of metaphor but has no clear explanation.
"I think what we want to do is chew that next year," Robert King told Entertainment Weekly in a January 2020 interview about the vision. "Is that the Devil? Again, we don't want to undercut the drama of the moment by saying it's a metaphor because it's just not a metaphor. It is real, but how much of it is a demon character influencing everybody's mind and influencing everybody's dream life, and how much is he real, I guess is what we're saying."
What is the plot of Evil Season 2?
Understandably, Evil Season 2 has Kristen deal with the immediate guilt over murdering LeRoux. Ben is haunted throughout the season by a succubus named Abbey. Working towards his ordination, David becomes increasingly frustrated by the Church stepping into the team's investigation. As a result, he goes off the books to look into RSM Fertility and its mysterious practices.
Who is in the cast of Evil Season 2?
The main cast for Evil returned for Season 2. Aside from Herbers, Colter, Mandvi, and Emerson, actor Marti Matulis (who plays the show's several demonic characters); Kurt Fuller, Kristen's therapist Dr. Boggs, and Christine Lahti, as Kristen's mother Sheryl, also came back.
The only new main cast member was the character of "Abbey," a succubus who haunted Ben throughout the season. She was played by Ashley Edner and voiced by Ciara Renée (Legends of Tomorrow).
Is there a trailer for Evil Season 2?
At New York Comic-Con 2020, the cast of Evil read lines from episodes of Season 2 over Zoom. Their readings were amusingly cut and edited to mimic the tropes and aesthetics of a "real" TV series trailer, with stock footage to make up for the lack of filming done at the time.
In May 2021, an actual teaser trailer debuted. You can check it out below.
Was Evil renewed for Season 3?
Yes! In July 2021, shortly after Season 2 premiered, it was announced that Evil would be returning for a third season. Season 3 is likely to release at some point in 2022.
Evil Seasons 1 & 2 are currently streaming on Paramount+.
This article was originally published on
This article about Season 2 of the series Evil was originally published on October 7, 2020 and updated on January 9, 2022 following the release of the season on Paramount+. Read on for the original article, with some new changes to reflect the latest updates on this topic. What is the nature of evil? This…
This article about Season 2 of the series Evil was originally published on October 7, 2020 and updated on January 9, 2022 following the release of the season on Paramount+. Read on for the original article, with some new changes to reflect the latest updates on this topic. What is the nature of evil? This…