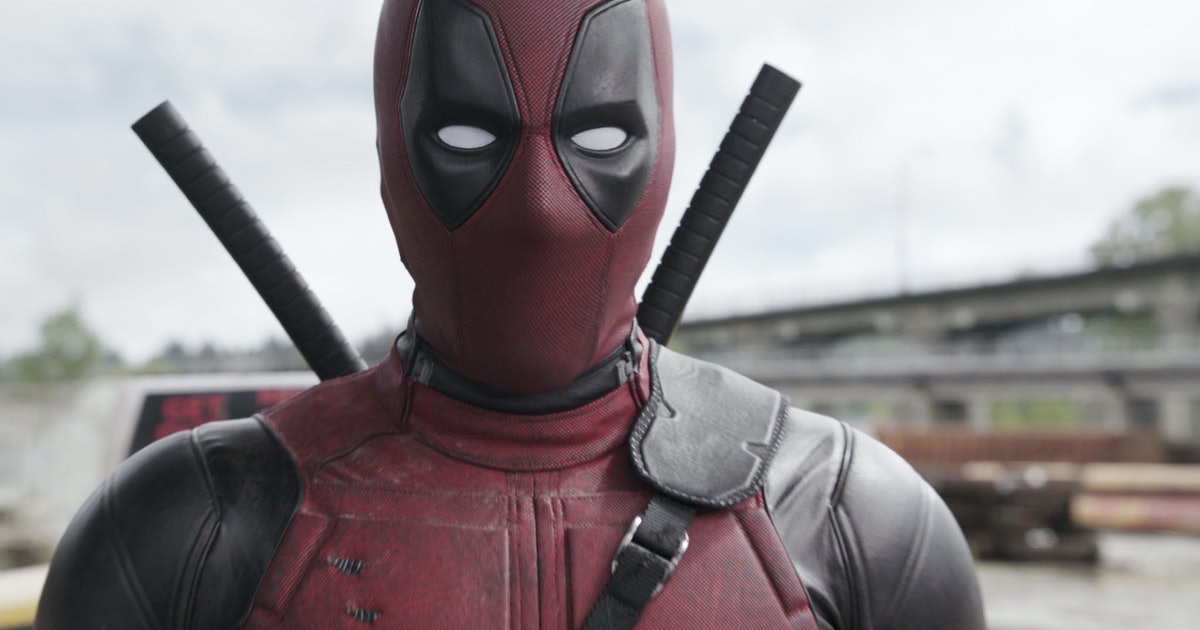 'Deadpool 3' MCU release date, cast, poster, trailer, confirmed R-rating
Chimichangas for everyone! A third, untitled movie starring Ryan Reynolds as the wise-cracking Marvel superhero Deadpool is currently in the works at Marvel Studios. While it will be a while before fans reunite with Wade Wilson on the big screen, there's a handful of things we already know about Deadpool's next big-screen adventure.
In 2019, Disney formalized the acquisition of former rival studio 20th Century Fox (now 20th Century Studios), which at the time held the film and TV rights to Marvel intellectual property, more specifically anything and everything to do with the X-Men. With the acquisition, Disney-owned Marvel has regained access to the mutants and is on the verge of introducing the characters back into its popular Marvel Cinematic Universe. That includes Deadpool.
Here's everything we know so far about the third Deadpool, unofficially titled Deadpool 3. Bookmark this page and check back often as we'll update this page with more information and promotional materials as they come out.
When is the release date for Deadpool 3?
There is currently no release date for Deadpool 3. In a 2021 interview, Marvel Studios figurehead Kevin Feige said that a third Deadpool movie was in the drafting stages and is not scheduled to shoot in 2021. It's implied that the filming will start in late 2022, with a possible 2023 or even 2024 release.
But that depends on how far along Marvel's many other projects proceed. The next two years are already jam-packed with new Marvel movies and TV Shows; it's unclear if Deadpool 3 can squeeze in anywhere.
What MPAA rating will Deadpool 3 have?
Deadpool 3 is aiming for an R-rating. Kevin Feige confirmed the rating in a January 2021 interview with Collider.
"It will be rated R and we are working on a script right now, and Ryan's overseeing a script right now," Feige said.
Where can I watch the trailer for Deadpool 3?
Because the movie is still in the drafting stage and has not yet begun principal photography, there is no trailer available for Deadpool 3.
Why is Deadpool 3 taking so long?
While 2016's Deadpool and 2018's Deadpool 2 grossed a combined $1.5 billion at the box office, a third Deadpool movie has stalled due to Disney's complicated acquisition of 20th Century Fox.
Besides the sheer logistics of one major film studio merging with another, the acquisition had to be approved by the federal government. Although the news broke about the acquisition in November 2017, the merger wasn't finalized until a year later, in spring 2019. Deadpool 3 was confirmed a few months later, in December 2019, with Ryan Reynolds commemorating the announcement with an Instagram photo of himself at Marvel Studios.
During the merger, Deadpool 2 was released in June 2018. While the time afterward probably would have involved the writing, shooting, and editing of Deadpool 3, the Disney-Fox merger made green-lighting any movies for production, including Deadpool 3, impossible. During this time, many in-development movies at Fox were also killed, such as the adaptation of Mouse Guard.
Especially since the R-rated nature of the Deadpool franchise made it inappropriate to the family-friendly Marvel movies under Disney. As even Deadpool's creator Rob Liefeld pointed out recently, it took a long time for star Ryan Reynolds and Kevin Feige to get "on the same page." That included a brief period in 2020, when Rob Liefeld said he wasn't yet consulted. Obviously, things have changed as talks continued behind the scenes.
In November 2020, Deadline reported that Bob's Burgers scribes Wendy Molyneux and Lizzie Molyneux-Loeglin were hired to write Deadpool 3.
Who's in the Deadpool 3 cast?
So far, we only know for sure that Ryan Reynolds will once again star as Wade Wilson/Deadpool in Deadpool 3.
It's only possible, but not confirmed, that other franchise staples like Zazie Beats ("Domino"), Stefan Kapičić ("Colossus"), Brianna Hildebrand ("Negasonic Teenage Warhead"), Morena Baccarin ("Vanessa"), Karan Soni ("Dopinder"), and Leslie Uggams ("Blind Al") will also return to their roles. Their characters remained alive at the end of Deadpool 2, but it's not known if they'll return for Deadpool 3.
Actor T.J. Miller, who starred as Weasel in both movies, has been accused of sexual and unprofessional misconduct that has more or less ended his career. It is unlikely he will return for Deadpool 3.
With Deadpool 3 to take place in the Marvel Cinematic Universe, we also shouldn't rule out any potential cameos.
What is the plot of Deadpool 3?
It is currently not known what the plot of Deadpool 3 will be. In January 2019, Reynolds told Variety he and the team were "looking to go in a completely different direction," adding, "Often, they reboot or change a character maybe like four movies too late." (And Reynolds said this before the movie officially found its writers.)
The plans for the X-Men and other Marvel properties to enter the MCU are still opaque. The Fantastic Four, a previous Fox commodity, is getting its own MCU film as a part of Phase Four. But we will call attention to the 2022 movie Doctor Strange in the Multiverse of Madness, which will do something with the Marvel multiverse, which could mean the unification of the alternate Marvel Universes that have existed on screen could include Deadpool.
Whatever happened to the X-Force spinoff movie?
In January 2019, Deadpool creator Rob Liefeld tweeted that the rumored X-Force movie had become a "victim of the merger," referring to the Disney-Fox megadeal that froze many of Fox's productions.
How might Deadpool crossover with other Marvel characters?
In August 2019, alleged industry insider Tim Vo from Lords of the Long Box tweeted that his sources said Deadpool would appear in the Black Widow post-credits scene and Avengers 5. That was, of course, proven false when Wade Wilson did not show his face in Black Widow. However, given that the multiverse has been opened up, it is possible the Merc with a Mouth may be showing up in the MCU sooner rather than later.
There is no release date yet for Deadpool 3.
This article was originally published on
Chimichangas for everyone! A third, untitled movie starring Ryan Reynolds as the wise-cracking Marvel superhero Deadpool is currently in the works at Marvel Studios. While it will be a while before fans reunite with Wade Wilson on the big screen, there's a handful of things we already know about Deadpool's next big-screen adventure. In 2019,…
Chimichangas for everyone! A third, untitled movie starring Ryan Reynolds as the wise-cracking Marvel superhero Deadpool is currently in the works at Marvel Studios. While it will be a while before fans reunite with Wade Wilson on the big screen, there's a handful of things we already know about Deadpool's next big-screen adventure. In 2019,…