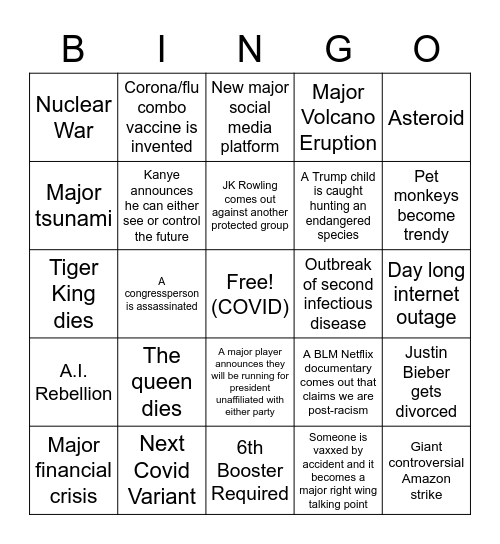 Monday Newsfeed: Pork and Kraut Leftovers
Posted by Maggie on January 3, 2022 in From the editors
I must admit, Betty White passing (and yes, I do know she was about to turn 100 this month) just before the New Year was bad harbinger of what 2022 is going to be like.
Anyway, does anybody have this one on their 2022 BINGO card??
Imogen Braddick: Taliban orders shop owners in Afghanistan to behead all mannequins
Well, I guess … It took them long enough after old Joe bugged out.
War with the Canucks on your card, anyone?
Twitchy: OMG-LOL! CanaDUH wonders if they should intervene in America's next presidential election to stop the GOP and the jokes just write THEMSELVES
If the next presidential election reveals the U.S. hurtling toward possible violence and autocracy, should Canada try to intervene? https://t.co/4GcnQskumH

— The Globe and Mail (@globeandmail) January 2, 2022
You got the Horseshoe Falls. Now sit down and have another beer.

— Maggie (@drillanwr) January 3, 2022
Millions of Canadians are currently banned from planes, unable to go to church, under curfew, and prohibited from hosting private gatherings with friends or family.

But please, tell us more about how AMERICA is on the road to dictatorship… https://t.co/I5bcPoeT3p

— Lauren Chen (@TheLaurenChen) January 3, 2022
Looks like AOC spent her New Year's holiday weekend sloshed. maskless, and apparently hoarny in Miami…
If Republicans are mad they can't date me they can just say that instead of projecting their sexual frustrations onto my boyfriend's feet.

Ya creepy weirdos https://t.co/Z7bZCgXpWJ

— Alexandria Ocasio-Cortez (@AOC) December 31, 2021
It's starting to get old ignoring the very obvious, strange, and deranged sexual frustrations that underpin the Republican fixation on me, women,& LGBT+ people in general.

These people clearly need therapy, won't do it, and use politics as their outlet instead. It's really weird

— Alexandria Ocasio-Cortez (@AOC) December 31, 2021
Honey, the only getting getting old is your hypocrisy and feelings that anyone besides soy boy, ginger betas are obsessed with you. No one blames you for fleeing to Florida, it what many of your own Constituents are doing.

— Tony FJB Bruno (@TonyBrunoShow) December 31, 2021
Rick Moran: AOC Says Republicans Have a 'Very Strange Sexual Frustration' Because They Can't Date Her … Yeeeeahhh, Sandy, you nailed it, uh-huh.
Twitchy: AOC's had it with Republicans who are mad because they can't date her projecting their sexual frustrations onto her boyfriend's feet
Does AOC have a secret crush on Gov. DeSantis?

She's always criticizing him. It must be love. pic.twitter.com/EX2sM6fERa

— Suzanne (@MayKelly) January 3, 2022
Twitchy: WATCH: Maskless Rep. AOC spotted in a large crowd at a drag brunch in Miami … My guess is that very few, if any, wanted "some of that" from AOC at that brunch than republicans want.
Stephen Kruiser: The Morning Briefing: Go Home 2022, You're Already Drunk
How to starve the masses in 2022…
A.J. Kaufman: Get Ready for Even Higher Food Prices as Minimum Wage Increases in 26 States … In 2022 inflation math is still real hard for the left … so you s reality.
Zoe Schneeweiss: German Agriculture Minister Calls for Higher Food Prices … Here's a hint, he cites animal rights and, of course, climate change.
Laura Washington: The Fat Nag brings a tale for 2021, and hope for 2022: Mayor Lightfoot introduced an ordinance to the City Council that would ban Chicago restaurants from automatically offering pop or other sugared drinks to kids.
VIDEO: Chicken prices soar prompting business owners to use 'whole-bird' strategy amid supply chain crisis
Meanwhile, in between all that super scary opining over how Americans must live more like Europeans and climate change, Bloomberg writers sure do have some super opinions on how and what we should be eating, stupid humans, and it always comes down to us eating far far less, eating lab-created unnatural synthetic foods … and bugs:
OUT: organic (unless it's bugs and worms)
IN: unnatural lab-created everything
The European Union's landmark decision to approve insects for human consumption was a victory for maggots and people everywhere.

It paves the way for an alternative protein source that should play a critical role in feeding a hotter, more populous world https://t.co/gYy24njjhQ

— Bloomberg Opinion (@bopinion) December 29, 2021
Why Bugs Must Be a Bigger Part of the Human Food Chain: They're fine for snacking, but insect protein has its greatest potential as nutrient rich, climate-friendly livestock feed.
Hungry? Here's Why You Should Be Eating Goat Meat: Apart from being delicious, it's good for you as well as for the environment. And it looks as if Americans are finally catching on.
How $30-a-Pound Micro-Broccoli Will Help Feed the World: Veggies grown in a warehouse without sun or soil will help protect our food supply from climate change and other disruptions.
You Eat Meat From Factory Farms. Why Not a Lab? No matter how promising, cell-cultured meat will be doomed if it doesn't get its marketing right. To start with, stop calling it lab meat.
You know, I'm always amazed at the push for synthetic "lab-created" food, with the justification of "feed the world", when the same people who push this for "climate change" defense also objected to GMO foods with plants developed to resist diseases and pests in order to produce more and feed more. But I digress.
Hey, something to look forward to…
Peter Aitken: Experts warn of space cannibalism if colonists' food systems fail … Watch the movie "Astronaut: The Last Push" and see what that astronaut had to exist on for three years.
As this week creeps-up on January 6th, the creepy demo-commies and MSM, who wave the "DEMOCRACY" flag when their protected activist groups invade and defile all areas of Washington DC government properties, insist on commemorating last J6 as some friggin' abomination forever scorched into the leftist hysterical books…
Jazz Shaw: Poll: A lot of people think violence against the government is sometimes justified
Ann Althouse: "[T]o argue, as Liz Cheney and Nancy Pelosi do, that Trump didn't have a right to contest the election is to replace the rule of law with the rule of intimidation."
Breitbart: Liz Cheney: Republicans Can't Be Loyal to Both Trump and the Constitution … Liz completely unaware she can't do either herself.
Liz Sheld: Morning Greatness: J6 Sensationalism Revs Up as Campaign '22 Season Begins
Eric Lendrum: Of Reichstags and Bastilles: One side understands that January 6 was a turning point in our history. The other side, once again, needs to catch up.
MORE:
Making all the wrong moves…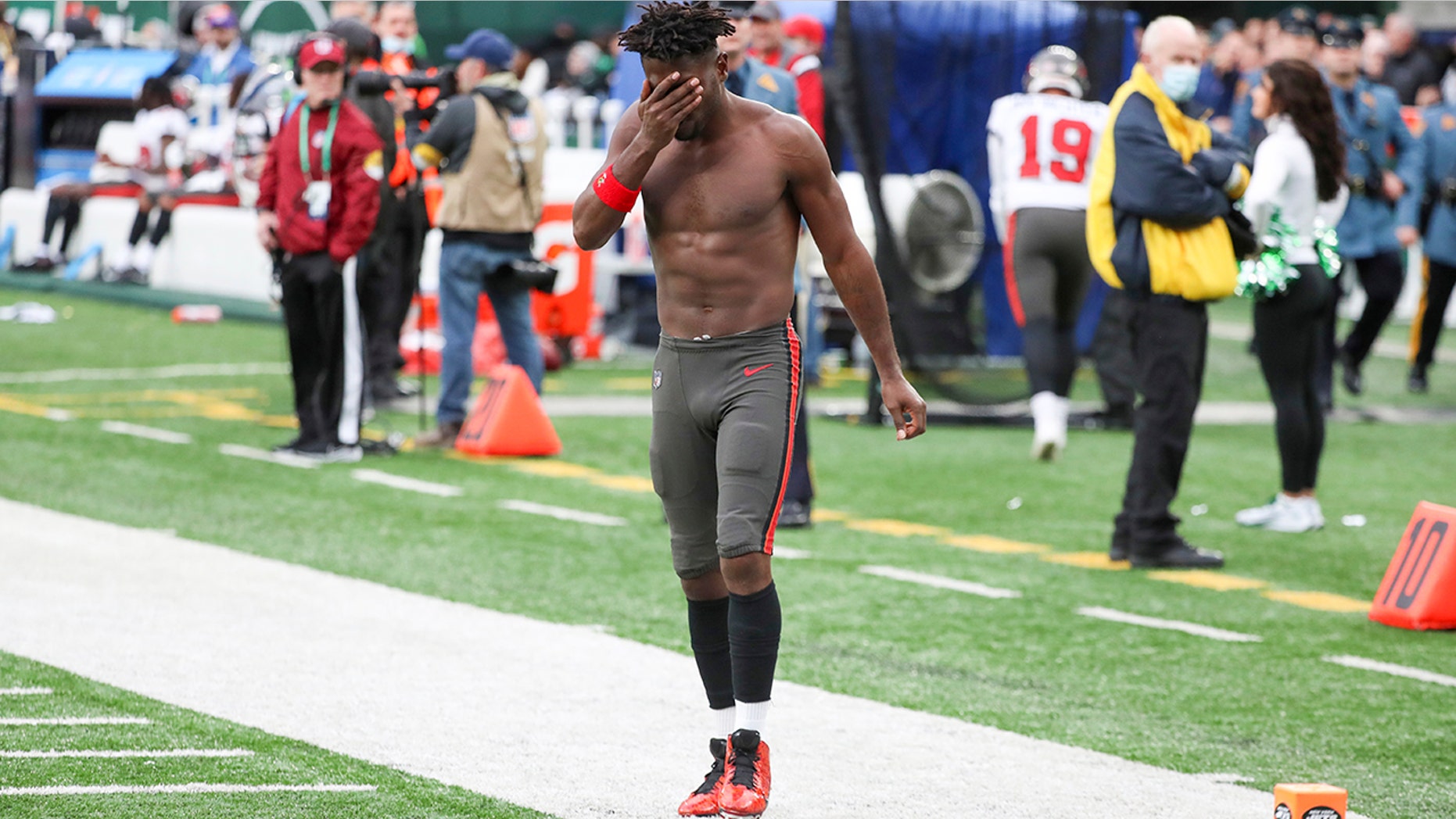 Chris Bumbaca: Antonio Brown 'no longer a Buc,' coach says, after WR leaves Buccaneers in middle of game vs. Jets
Ryan Gaydos: ZERO BUCKS GIVEN: Antonio Brown sarcastically 'reveals' why he left Bucs midgame
America's public school #WOKE madrassas on our tax-dollars…
Joseph Gunderson: TEACHERS' UNION SENDS OUT PRESS RELEASE FULL OF TYPOS, GETS SENT BACK BY PARENT WITH CORRECTIONS
A.J. Kaufman: Teachers' Unions Reject Science and Children Again, Force Schools to Close
VIDEO: Sen. Scott: Education is the great equalizer in our country
Athena Thorne: Adorable: Communist Children Dress as Hand Sanitizer, Dance and Sing to Educate Comrades About COVID
The culture of death's human sacrifice reality…
John Sexton: NY Times: Pre-natal tests for genetic disorders are inaccurate about 85% of the time
This story is interesting for a couple of reasons. The first is the topic itself. The NY Times has looked closely at a number of pre-natal blood tests designed to show if a developing baby has one of several genetic abnormalities. These tests were originally designed to detect Down syndrome but over time testing companies have claimed their tests can detect other, rarer genetic problems known as microdeletions. However, the analysis by the Times found that in the vast majority of cases the results offered by these tests are false positives…
And, in countless cases, the same test falsely diagnosed Down Syndrome positives on the unborn, as told by mothers who decided against aborting their unborn babies who were diagnosed in the womb as Down Syndrome … but were not DS when they were born. Makes you wonder the efficiency of other tests diagnosing other things, like COVID, with false positives, huh?
Doug Bandow: Talking Honestly About Abortion: In most cases pregnancy is not an accident, which as moral actors should tell us something.
COVID racism and discrimination is real, folks…
Robert Spencer: New York Covid Testing and Treatment: White People Need Not Apply
Patricia McCarthy: Fear porn, testing hysteria, and tyranny
George Neumayr: HHS, the Tip on Biden's Spear Against Christians: The GOP decries Becerra's dismantling of religious freedom protections.
Twitchy: New polling on January 6 is a MAJOR BUZZKILL to Brian Stelter and many other journos
Modern day 'book burner' and anti-social media…
Tyler O'Neil: Facebook 'permanently' locks account of conservative children's book publisher: Heroes of Liberty publishes books about Amy Coney Barrett, Ronald Reagan and Thomas Sowell
Monica Showalter: Twitter bans Rep. Marjorie Taylor Greene. Where is the GOP?
Brooke Singman: Former Trump adviser Jason Miller's GETTR social media platform reaches 1M users days after launch: Platform says it's seeking to engage more Democratic users
Jon Brown: Joe Rogan leads move to GETTR after Twitter bans Dr. Robert Malone, Rep. Marjorie Taylor Greene: Rogan's move comes after Twitter banned Rep. Marjorie Taylor Greene and Dr. Robert Malone for COVID-19 'misinformation'
Twitchy: Mark Meadows: 'Taking big tech to task' should be a major priority 'when conservatives re-take Congress'
Twitchy: Ahem, hey Twitter? Now that you're suspending people over 'COVID misinformation' shouldn't you suspend Rachel Maddow for THIS (watch)
Zero Hedge: The Mainstream Media Is Losing The Fight Of Its Life…All Thanks To Joe Rogan
THINK, while you still can without threat of a prison cell…
VANDERLEUN @ American Digest: Long Read for the Last Day: Everything Is Clear From Up Here – The Good Citizen
J.J. Sefton @ AoSHQ: Beware of Dicks in the Wilderness
VDH: The Truths We Dared Not Speak in 2021: At the end of this terrible year, we are left only with ironies.
Ben Shapiro: The Year of Living Unreasonably: 2021, Americans learned that it's easier to flip the switch on toward top-down control and government dependency than to turn it back off…
Ben Weingarten: 2021: The Year of the Ruling Class' Crackdown on Dissent
Natalie Winters: China Deploys 'AI Prosecutor' To Identify Dissenters: The Chinese Communist Party has developed an artificial intelligence prosecutor that can identify and suggest charges for alleged crimes including "dissent" and "provoking trouble." … Do not doubt it is also being considered and prepared here too. Just look at the social media and tech giants already paving the way.
Robert Spencer: Washington Post Wants Facebook to Shut Down PJ Media and Others for 'Climate Denial'
~~~
~~Many thanks to Maggie and The Universal Spectator for reprint permission.
Posted by Maggie on January 3, 2022 in From the editors I must admit, Betty White passing (and yes, I do know she was about to turn 100 this month) just before the New Year was bad harbinger of what 2022 is going to be like. Anyway, does anybody have this one on their 2022 BINGO card?? Imogen Braddick: Taliban orders shop…
Posted by Maggie on January 3, 2022 in From the editors I must admit, Betty White passing (and yes, I do know she was about to turn 100 this month) just before the New Year was bad harbinger of what 2022 is going to be like. Anyway, does anybody have this one on their 2022 BINGO card?? Imogen Braddick: Taliban orders shop…