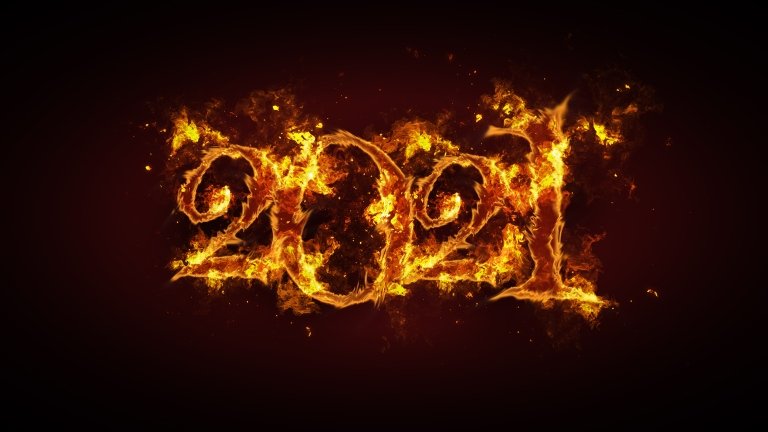 Weekend Reads: A New Year Same as The Old Year … Again
Posted by Maggie on December 31, 2021 in From the editors
Shit! Shit!!!
It's official! 2021 SUCKED!!!
FNC: 'AMERICA'S SWEETHEART' Betty White, legendary television actress and beloved national icon, dies at 99
Her agent and close friend Jeff Witjas confirmed the news on Friday.

"Even though Betty was about to be 100, I thought she would live forever," Witjas said in a statement to People magazine. "I will miss her terribly and so will the animal world that she loved so much. I don't think Betty ever feared passing because she always wanted to be with her most beloved husband Allen Ludden. She believed she would be with him again."
Betty White was to turn 100 in a couple of weeks.
Sleep peacefully, our Queen Elizabeth.
Thank you for everything.
MORE:
Brian C. Joondeph, M.D.: Walking in a Fauci Wonderland
We are back to the same public health measures being pushed again that for the past almost two years have not ended the COVID pandemic, this time with hopes for a different result. Isn't that the definition of insanity?…
Well, yes, but it is also the way human 'medical trials/study groups' are done. I'm just sayin'. At this point someone has to say it.
Monica Showalter: Videos: Anthony Fauci the shape-shifter
Carl Schramm: We Need a Nonpartisan COVID Commission Now: Merely throwing more money at the existing system would be a mistake. The CDC's problem isn't a lack of funds but a lack of focus.
Joe Hoft: Despite Entire Team Being Fully Vaccinated – Two Thirds of Antarctic Polar Researchers Have Contracted COVID-19
For me it's yet more proof this thing is a bio-weapon.
Glenn Reynolds @ Instapundit: May 2022 be less stupid than the preceding years.
Ace: In China, Omicron Rule-Breakers Are Paraded In the Street By White-Gowned Security Thugs and Publicly Humiliated
Communist China does have a rich history of this…
Christopher Monckton of Brenchley: The New Climate of Panic Among the Panic-Mongers: A new climate panic is gripping the far-Left profiteers of doom…
Rod Thomson: The Coming Financial Vise No One Will Talk About: The longer Americans put off the reckoning on our government's spending, the more painful the reckoning will be.
Athena Thorne: Break Your Chinese Shopping Habit for 2022: Here's How
Sean Ross Callaghan: There Is No Radical Right: There is no radical Right. And for Democratic Party voters, there is no mainstream Left, either.
~~~
~~Many thanks to Maggie and The Universal Spectator for reprint permission.
Posted by Maggie on December 31, 2021 in From the editors Shit! Shit!!!It's official! 2021 SUCKED!!! FNC: 'AMERICA'S SWEETHEART' Betty White, legendary television actress and beloved national icon, dies at 99 Her agent and close friend Jeff Witjas confirmed the news on Friday. "Even though Betty was about to be 100, I thought she would live forever," Witjas said in a statement…
Posted by Maggie on December 31, 2021 in From the editors Shit! Shit!!!It's official! 2021 SUCKED!!! FNC: 'AMERICA'S SWEETHEART' Betty White, legendary television actress and beloved national icon, dies at 99 Her agent and close friend Jeff Witjas confirmed the news on Friday. "Even though Betty was about to be 100, I thought she would live forever," Witjas said in a statement…