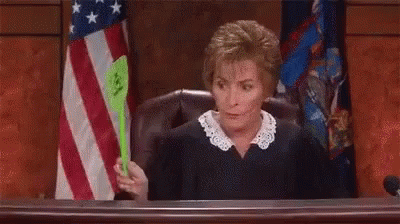 Wednesday Newsfeed: Very Quick Hits
Posted by Maggie on December 29, 2021 in From the editors
On the road today.
Hope everyone has a great day!
Obituaries:
Kyle Morris , Ryan Gaydos: NFL Legend Dies at 85 – John Madden's unexpected death shakes up NFL world: Madden was recently featured on a FOX Sports documentary
Michael Lee , Chad Pergram: Harry Reid, former Senate majority leader, dead at 82: Reid, diagnosed with pancreatic cancer in 2018, served in Congress from 1983 until 2017
COVID "Science":
At this point a magic 8 ball is more accurate than anything I've seen Fauci or the CDC put out.

— drefanzor (@drefanzor) December 29, 2021
Paul Best: CDC significantly reduces estimate of omicron prevalence in US: The United States set a record for new COVID-19 cases at 441,278 on Monday
Jon Brown: Florida surgeon general says Biden admin 'actively preventing' monoclonal antibody treatments: The Biden administration recently paused shipments of two COVID-19 antibody treatments
Jessica Chasmar: Marines say they're being 'crushed' over vaccine refusal: 'A political purge': Zero religious exemptions for the COVID-19 vaccine have been granted to date, Marine Corps spokesman says
VIDEO: Joe Concha rips Biden on COVID response: Don't 'judge' Biden on his 'promises'
Jim Hoft: Packers QB Aaron Rodgers on Ivermectin: Many Teams Behind the Scenes Are Treating Players with Same Treatment That I Got (VIDEO)
Timothy H.J. Nerozzi: Pregnant cop challenges Boston Dem mayor over vaccine mandates: 'Take full responsibility': Boston Mayor Michelle Wu should take personal and administrational responsibility, she said
Joe Hoft: SHOCKING: Compilation of Nurse Whistleblowers from Around the World Warning About COVID Vaccines
Daniel Horowitz: Are hospitals making thousands off this dangerous and ineffective COVID drug?
Twitchy: 'Heck of a twist ending': Rochelle Walensky casually drops bombshell that calls CDC's testing protocol — and competence — into serious question
Within the past 48 hours, Biden has admitted that the virus can't be stopped, CNN has admitted that masks are useless, and now the CDC has admitted that PCR tests are a fraud. The wheels are finally starting to come off. https://t.co/RAbpawgajn

— Hans Mahncke (@HansMahncke) December 29, 2021
"It really had a lot to do with what we thought people would be able to tolerate," CDC Director Walensky says on why the CDC shortened the isolation period from 10 days to 5 days if you're asymptomatic. Our full interview: pic.twitter.com/rO7blPFiPj

— Kaitlan Collins (@kaitlancollins) December 29, 2021
"It really had a lot to do with what we thought people would be able to tolerate"

That is one serious admission that it was always bullshit.

— Physics Geek (@physicsgeek) December 29, 2021
Twitchy: Glenn Greenwald nails the moment that 'single-handedly destroyed trust in public health officials'
This was a pivotal moment in the pandemic's history:

For 4 months, the message was clear and unrelenting: everyone must stay home. Those who leave – even to go to a deserted beach – are reckless sociopaths.

It flipped overnight to endorse a mass protest movement liberals liked: https://t.co/SJUIz0dbOw

— Glenn Greenwald (@ggreenwald) December 28, 2021
Now some public health experts are broadcasting a new message: It's time to get out of the house and join the mass protests against racism https://t.co/RNPChRWCku

— POLITICO (@politico) June 7, 2020
That episode single-handedly destroyed trust in public health officials, proving they'd politicize their expertise when convenient.

Corporate media celebrated a douchebag-lawyer shaming families at deserted beaches, then — overnight! — cheered densely packed street protests. pic.twitter.com/DvOzIr5JX8

— Glenn Greenwald (@ggreenwald) December 28, 2021
Well that's what virus is, it's the progressive left's magical totalitarian wish filling machine, it makes all of their authoritarian dreams come true while subjugating their political opposition, which is everybody that doesn't worship the way they do.

— 🌎 Shawn Taylor (@staylormusic) December 28, 2021
Look no further than the open border today to see the hypocrisy.

— RKS. (@SummRich) December 28, 2021
Twitchy: CDC's Rochelle Walensky just 'said the quiet part out loud' and admitted that for Dems, the COVID pandemic has always been about politics
I love this man…
Illegal Aliens Invasion:
Athena Thorne: Pennsylvania Gets Christmas-Day Delivery of Illegal Aliens From Biden Claus
Lawrence Person: Greg Abbott's Border Wall?
Alex Nitzberg: Tweet about apprehension of 'potential terrorist' who illegally entered the country deleted from Border Patrol official's account because it violated agency protocols, CBP saysNEWS
~~~
~~Many thanks to Maggie and The Universal Spectator for reprint permission.
Posted by Maggie on December 29, 2021 in From the editors On the road today.Hope everyone has a great day! Obituaries: Kyle Morris , Ryan Gaydos: NFL Legend Dies at 85 – John Madden's unexpected death shakes up NFL world: Madden was recently featured on a FOX Sports documentary Michael Lee , Chad Pergram: Harry Reid, former Senate majority leader, dead at 82:…
Posted by Maggie on December 29, 2021 in From the editors On the road today.Hope everyone has a great day! Obituaries: Kyle Morris , Ryan Gaydos: NFL Legend Dies at 85 – John Madden's unexpected death shakes up NFL world: Madden was recently featured on a FOX Sports documentary Michael Lee , Chad Pergram: Harry Reid, former Senate majority leader, dead at 82:…