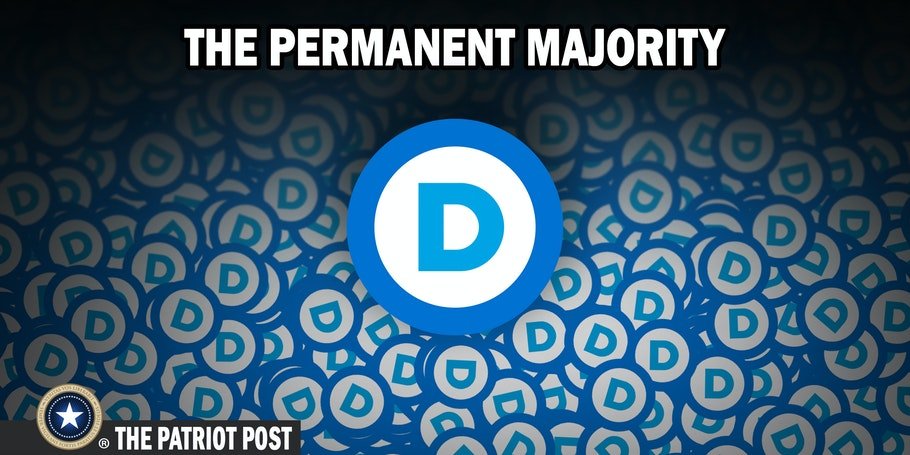 Readers' Choice: Best of Alexander for 2021
By PUBLISHER'S CORNER / MARK ALEXANDER December 29, 2021
Here are a few of the most important columns by Mark Alexander for the year.
The Patriot Post is a primary touchstone for American Liberty for millions of grassroots Patriot activists and influencers across our nation. Here is a selection of 2021 columns Mark Alexander believes best represent the year past. In addition to these topics, visit Alexander's Columns.
Please keep the flame of Liberty burning bright next year with your support of our 2021 yearend campaign today.
The Left's Bulk-Ballot Fraud Strategy Worked — The Democrats' bulk-registration and bulk-mail balloting strategy worked, and HR 1 will ensure it works indefinitely.
Big Tech 'Redlining' of Free Speech — Violating Civil Rights — The systemic suppression of First Amendment rights by Big Tech and the Leftmedia is the Demos' key strategy for controlling public opinion.
Biden and Harris: The Great Uniters? — If Biden and Harris had an ounce of genuine interest in "unity," they would…
The Trump Presidency: A One-Term Postmortem — No president has ever been more relentlessly assailed by the enemies of Liberty than Donald Trump.
Who Were the J6 Capitol Riot Ringleaders? — "If they want to fight, they better believe they've got one."
The Life and Death of Officer Brian Sicknick — What we don't know about his death far outweighs what we do know.
Herd Immunity: Fauci v. The Science — Question: Should anyone be listening to anything Fauci says?
Memo to Trump: Call Joe Manchin — If former President Trump wants to ensure the future of American Liberty today, he should call Manchin and propose a recall vote in West Virginia.
The 'Gay' Assault on Family and Faith — The systematic devolution of gender by cadres of heterophobic science deniers.
Demos Don't Give a Damn About Immigrants, Except… — Biden's "open border" invite has incentivized human traffickers who prey on migrants and their children.
Patriots' Day: A Gun Rights Case Study — The last time the government attempted to confiscate weapons from grassroots Americans Patriots…
Floyd Verdict: 'Systemic Racism' Not Guilty — Convicting a white police officer for the death of a black suspect does not affirm the Left's fallacious assertion of "systemic racism."
CRT: The Systemic Indoctrination of America's Next Generation — "Critical Race Theory" and "equity" are the Left's reeducation camp catch words.
Timeline: Exposing the ChiCom Virus Cover-Up — Tracing the deadly serial viral deceptions propagated by Democrat politicians and their Leftmedia propagandists.
Biden's 'Right Wing Extremist' Delusion — Were Capitol Police Officers set up and then abandoned?
Big Tech's Viral Vax Blackout — The Big Tech arbiters of truth don't want you questioning the truth about Big Gov.
The Democrat Architects of White Supremacy — Democrats are the historical architects and political beneficiaries of systemic racism.
The USCP Officer Who Killed Ashli Babbitt — There is nothing preventing the USCP from releasing the full investigative report with the name of Ashli Babbitt's shooter redacted.
Pelosi's Histrionic J6 'Insurrection' Inquisition — The Capitol Police budget is $100 million more than the entire Detroit PD budget. So why…
Trump's Biggest Blunder — Anthony Fauci — The fatal error that cost Trump a second term — and cost our nation irreparable damage.
Biden's Deadly Afghanistan Surrender and Retreat — Trump Was Right — Biden's disastrous AFG exfil versus the Trump plan for a troop drawdown — a stark contrast.
9/11: A 20th Observance Retrospective — and Warning — Biden surrendered to the Taliban — China and Russia now know they have nothing to fear, and will test Biden's resolve to defend Taiwan and Ukraine.
Our 25th Constitution Day … Thank You! — Our large and influential fellowship of Patriots has been together now for a quarter-century.
About That 'Hostile' Joe Biden Chant — However offensive, this viral expression of discontent has significant implications.
The Biden/Fauci Vaxxing Mandate Wrecking Ball — "The Science" has fallen victim to the Demos' power agenda.
Will Demos Dump Harris? — There is no way Biden will boot Harris from his ticket … or will he?
Leftist Haters Respond to Rittenhouse — Biden, Harris, Pelosi, and Schumer are guilty for inflaming the hatred and division resulting in almost 50 deaths and billions in property damages.
Demo Speech Suppressors Target Patriot Post — Avoiding social media silencers and invisible advertising influencers.
Baldwin: The Grassy Knoll Assassin Strikes Again — "The trigger wasn't pulled. I didn't pull the trigger."
Kamala the Cackling Space Council Cadet — After Chinese and Russia missile tests, Harris claims we must "tackle the climate crisis."
Battleground Ukraine: Putin the Tyrant v. Biden the Appeaser — Tag-team tyrants Russia and China know that Biden is a pushover — brace yourself America.
Here Comes the Demos' J6 Anniversary Party — The rioting Capitol jackasses are fabulous fodder for Pelosi's "insurrection" theater.
The Medal of Honor: Cashe, Celiz, and Plumlee — "For conspicuous gallantry and intrepidity at the risk of his life above and beyond the call of duty."
Finally, Mark Alexander has maintained the most comprehensive timeline resource on the ChiCom Virus pandemic on the web, which you can read here.
~~~
~~Many thanks to Mark Alexander and The Patriot Post for this terrific aggregation of excellent editorials this past year. Enjoy your re-reading and Happy New Year!
By PUBLISHER'S CORNER / MARK ALEXANDER December 29, 2021 Here are a few of the most important columns by Mark Alexander for the year. The Patriot Post is a primary touchstone for American Liberty for millions of grassroots Patriot activists and influencers across our nation. Here is a selection of 2021 columns Mark Alexander believes best represent the year past.…
By PUBLISHER'S CORNER / MARK ALEXANDER December 29, 2021 Here are a few of the most important columns by Mark Alexander for the year. The Patriot Post is a primary touchstone for American Liberty for millions of grassroots Patriot activists and influencers across our nation. Here is a selection of 2021 columns Mark Alexander believes best represent the year past.…