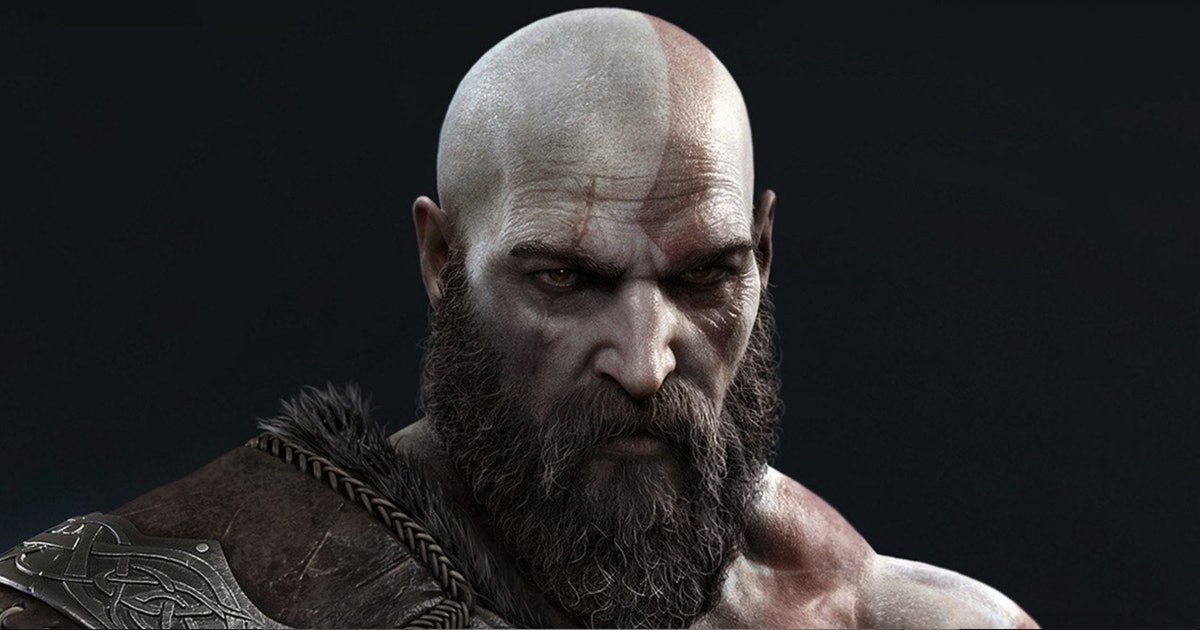 Ragnarok' release date, trailer, and plot for the Sony sequel
The Norse realms seem to be even harsher in God of War: Ragnarok. The latest we've heard is an unconfirmed rumor the game will launch in late September 2022. But how credible is that? Here's everything you need to know about God of War: Ragnarok.
Sony has finally confirmed the upcoming game's title and offered an intriguing look at the story ahead. The story seems to pick up shortly after its predecessor leaves off, with Kratos and Atreus asking all the same questions fans have been wondering about since that cliffhanger finale.
When is the God of War: Ragnarok release date?
We don't have an official release date for God of War: Ragnarok. The latest news comes from December 27, 2021, when a Twitter account known as PlayStation Game Size claimed to have spotted a database listing for the game that specified a September 30, 2022 release date. It's not clear what "database" the account refers to, and the tweet hedges its bets by acknowledging it could be a placeholder.
In some ways, the date makes sense — September 30 is a Friday, and past major PS exclusives like Ratchet and Clank: Rift Apart and Ghost of Tsushima also released on a Friday. However, those games also launched in June and July. Though the peak summer and holiday periods are the most likely launch windows, September isn't out of the question — and it also leaves some wiggle room for the game to have a three-month delay and still make 2022.
Back in June 2021, Head of PlayStation Studios Herman Hulst revealed in a PlayStation blog interview that the game has been delayed until 2022. (Can you believe there was a time people actually thought this was coming out in 2021?)
"We've made the decision to push that game out to next year, to ensure that Santa Monica Studio can deliver the amazing God of War game that we all want to play," Hulst explained.
While the trailer shown during the September 9 PlayStation event did not reconfirm that 2022 window, an official blog post recapping the event does say "see you next year," suggesting the game is on-track to release next year.
It's possible that Santa Monica has been working on God of War: Ragnarok since the release of the 2018 reboot. The developer was spotted posting multiple job listings as far back as mid-2019, many of which vaguely alluded to the fact that the company was cooking up a new God of War title.
Is there a God of War: Ragnarok trailer?
Yes, Sony Santa Monica revealed a three-minute trailer that goes into quite a bit of detail about the story of God of War: Ragnarok.
What do we know about the God of War: Ragnarok story?
Spoilers ahead for the end of God of War (2018).
After defeating Baldur, Kratos and Atreus finally reach Jotunheim to scatter the ashes of Atreus' mother, Faye. That's where they discover that Faye was actually a giant called Laufey, making Atreus half-god and half-giant. We also learn that he has another name: Loki.
As father and son journey back home, Atreus peppers his father with questions about what his true identity could mean and about his mother's legacy. It seems likely that watching Atreus discover more of his Loki side — for better or worse — will be a major focus of the next game.
The death of Baldur might have also teased Kratos' next major challenge in God of War: Ragnarok. The cataclysmic event, also known as the "Twilight of the Gods," is a prophecy in Norse mythology that is said to bring about the death of many gods.
While the series typically always plays it fast and loose with mythology, Baldur's death consistently kicks off Ragnarök in most versions of the story. What's more, a secret cut scene at the end of the game shows Thor confronting Kratos at his home, suggesting a conflict between gods is imminent.
Here's a rundown of what we learned from the September 9 trailer:
There's a time skip of a few years, since Atreus is a teenager
Atreus' lineage is a central plot point and source of conflict with his father
Freya returns as an antagonist
Thor is also an antagonist
All nine Norse realms are in the game
The game will "conclude" the "Norse Saga," according to the creators in a post-show interview
The creators of God of War: Ragnarok share new details on the plot.
Is God of War: Ragnarok a PS5 exclusive?
The fifth game in the series will be a cross-generation title. During a June 2021 interview with the PlayStation Blog, Herman Hulst confirmed that Horizon Forbidden West, Gran Turismo 7, and the next God of War would all be available on both PS4 and PS5.
"Where it makes sense to develop a title for both PS4 and PS5 — for Horizon Forbidden West, the next God of War, GT7 — we'll continue looking at that," Hulst said. "And if PS4 owners want to play that game, then they can. If they want to go on and play the PS5 version, that game will be there for them." Hulst cites Returnal and Ratchet & Clank: Rift Apart as the two major showcases for PS5 exclusivity.
God of War: Ragnarok comes to PlayStation 4 and PlayStation 5 in 2022.
This article was originally published on
The Norse realms seem to be even harsher in God of War: Ragnarok. The latest we've heard is an unconfirmed rumor the game will launch in late September 2022. But how credible is that? Here's everything you need to know about God of War: Ragnarok. Sony has finally confirmed the upcoming game's title and offered…
The Norse realms seem to be even harsher in God of War: Ragnarok. The latest we've heard is an unconfirmed rumor the game will launch in late September 2022. But how credible is that? Here's everything you need to know about God of War: Ragnarok. Sony has finally confirmed the upcoming game's title and offered…