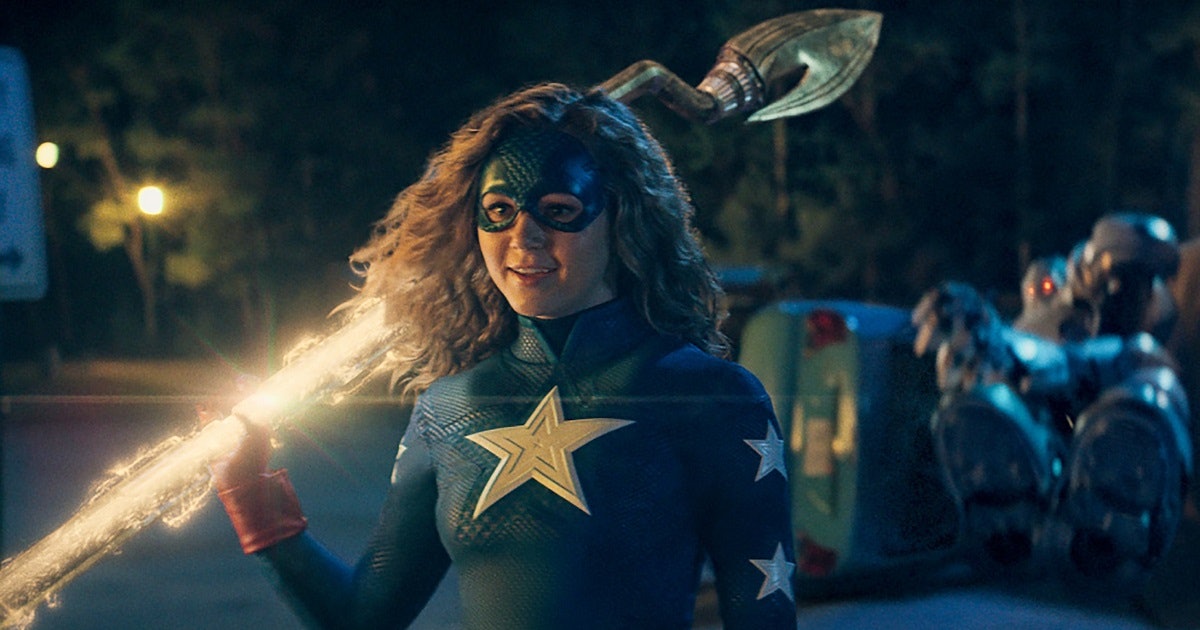 'Stargirl' Season 2 release date, trailer, cast, and plot for the CW show
This article about Season 2 of the series Stargirl was originally published on September 14, 2020 and updated on December 27, 2021 following the release of the season on The CW. Read on for the original article, with some new changes to reflect the latest updates on this topic.
Nearly two years after DC Universe ordered Stargirl to series, the first season premiered to high praise in May and left quite an impression on fans with its incredibly hopeful nature and an abundance of DC Easter eggs. The superhero series follows the story of Courtney Whitmore, a teenager who takes up the mantle of Stargirl following the discovery of the Cosmic Staff. Adamant about being Starman's daughter, Stargirl recruits her classmates — Yolanda as Wildcat, Beth as Dr. Mid-Nite, and Rick as Hourman — to thwart the nefarious plans of the Injustice Society of America (aka the ISA).‌
Stargirl had the unique experience of airing concurrently on DC Universe and The CW. However, its Season 2 renewal changed things for the series moving forward. With Season 1 leaving off on a major cliffhanger that left the state of the ISA and their goals up in the air, here's everything we know about Season 2, including release date, plot, cast, and more.
Where did Stargirl Season 1 leave off?
Stargirl Season 1 ended with the new Justice Society of America stopping the ISA from controlling the minds of millions. A few of the villains died in the process, including Icicle, Brainwave, and Dragon King (who was stabbed in the back by his daughter Cindy). While the JSA had a big win, the season finale teased a few villains in store for Season 2 and confirmed that Starman was somehow still alive.
Did Season 2 still air on DC Universe and The CW?
Nope. Season 2 aired exclusively on The CW. That's not surprising considering that DC Universe's slate of original shows all moved to HBO Max. (Harley Quinn and Doom Patrol were already streaming there.)
When is the Stargirl Season 2 release date?
Season 2 of Stargirl premiered on August 10, 2021. It consisted of 13 episodes, and the season was given a subtitle of "Summer School."
What is the plot for Stargirl Season 2?
Stargirl Season 2 has Courtney Whitmore trying to clean up Blue Valley of supervillains after the conclusion of the previous season. However, she's assigned summer school in the process, and attempts to take on the villain Eclipso, who was found in a gem by Cindy. And that order gets taller throughout the season, as Cindy and Eclipso try to recruit for a new ISA called "Injustice Unlimited."
Who is in the cast of Season 2?
Returning Season 1 cast members include:
Brec Bassinger as Courtney Whitmore/Stargirl
Yvette Monreal as Yolanda Montez/Wildcat II
Anjelika Washington as Beth Chapel/Doctor Mid-Nite II
Cameron Gellman as Rick Tyler/Hourman II
Trae Romano as Mike Dugan
Meg DeLacy as Cindy Burman
Amy Smart as Barbara Whitmore
Luke Wilson as Pat Dugan/S.T.R.I.P.E.
Hunter Sansone as Cameron Mahkent
Also, several previous cast members appeared as hallucinations to the characters, including Jake Austin Walker (Henry King Jr.), Neil Jackson (Icicle), and Christopher James Baker (Brainwave). In addition to the main cast, Stargirl cast The Expanse's Nick Tarabay in a series regular role as the villain Eclipso. Ysa Penarejo played Jennie-Lynn Scott, the daughter of Green Lantern. And Jonathan Cake brought immortal supervillain The Shade to life.
Is there a Stargirl Season 2 trailer?
Yes! The trailer for Stargirl Season 2 dropped in June 2021. You can watch it below.
Was Stargirl renewed for Season 3?
Yes! In May 2021, The CW renewed Supergirl for Season 3. Subtitled "Frenemies," it will air in 2022.
Stargirl Seasons 1 & 2 are available on-demand and on HBO Max.
This article was originally published on
This article about Season 2 of the series Stargirl was originally published on September 14, 2020 and updated on December 27, 2021 following the release of the season on The CW. Read on for the original article, with some new changes to reflect the latest updates on this topic. Nearly two years after DC Universe…
This article about Season 2 of the series Stargirl was originally published on September 14, 2020 and updated on December 27, 2021 following the release of the season on The CW. Read on for the original article, with some new changes to reflect the latest updates on this topic. Nearly two years after DC Universe…