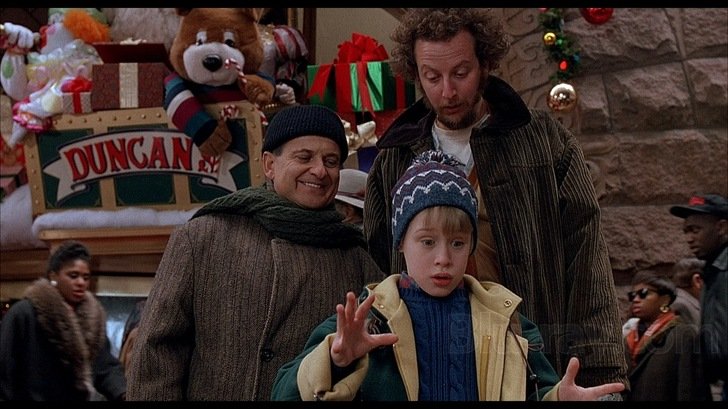 Thursday Newsfeed: Yeah … It's Time To Loudly Shout Out, "I TOLD YOU SO!"
Posted by Maggie on December 23, 2021 in From the editors
Crime, non-punishment, high taxes, mandates and other insane draconian political policies in the nation's 'blue' states and cities. Demo-commies say you're welcome, plebs and serfs.
The Escape From New York and L.A. (California) continues…
Feeling The Purge love in Philly too…
VIDEO: Philadelphia attorney says crime 'out of control' after Dem lawmaker is carjacked at gunpoint
J.J. Sefton @ AoSHQ (please read the whole thing):
Thursday and in the depths of all the insanity, a little bit of schadenfreude is good for the soul. Not one but two – count 'em two! – leftist fools got mugged by reality. Literally.

…Philadelphia Mayor Jim Kenney (D) said of the carjacking: "It's disheartening, and quite frankly infuriating, that criminals feel emboldened to commit such a reckless crime in the middle of the day in what should be a place of tranquility and peace-one of Philadelphia's beautiful parks. My thoughts are with her during what I'm sure is a traumatic time."

It is to laugh. Philadelphia and every other major Democrat-controlled metropolitan area have made it priority number one to abolish police forces and to decriminalize crime itself. And this bloated turd has the temerity to utter a statement like that? Yes, I'm sure his thoughts are with Scanlon but what about the citizens of Philly who have been shot, stabbed, raped looted and pillaged for the past two years? G-d help me for saying this, I have two very dear friends who live in Center City and, bless their hearts, liberal as the day is long, but I have very little sympathy for them since year after miserable year, they vote for schmucks like Jim Kenney, as well as Tom Wolf, Joey Softserve and all the rest, unfailingly, unflinchingly and uncritically.

Okay, I get it; you've been brainwashed into believing Democrat = good and Republican = evil. But for fuck's sake, can you pause just for one moment and turn off your reflexes and engage in critical thinking, employ logic and look at the actual policies that the people you vote for implement? I guess that's asking too much, all things considered…
And that, my friends, is why I always chide those moving from blue cities/states to red states in order to escape and abandon their failed 'progressive' utopias to NOT dare vote like they did for decades upon setting up homestead in a red state. Realize that you are the problem, the fire-starters of that crap inferno you fled from.
From the files of "TOLD YA SO": This didn't end well, eh?
Bradford Betz: PROGRESSIVE PIVOT: Dems who called for defunding police amid George Floyd protests now pivoting. Police departments nationwide are now seeing their finances partially restored amid a spike in crime
Danielle Wallace , Andrew Murray: Dallas mayor sees crime fall as it spikes in other Dem-run cities: 'We are supporting our police': Dallas Mayor Eric Johnson rejects defunding police, says 'a budget that reflects public safety' must be city's top priority
Emma Colton: Vermont city deteriorates after defunding police, critics fear 'racist' label for speaking out: Burlington Councilor Zoraya Hightower says, 'We're in a situation that I think nobody wanted us to get to'
And I'd wager this won't end well either…
Rick Moran: Biden DOJ: Convicts on Home Confinement Due to the Pandemic Will Not Be Returned to Prison
Just realize this is indeed part of the plan that makes Rashida Tlaib very happy…
Lawless and Disorderly, even in the police station…
Louis Casiano: Miami-Dade police officer knocked unconscious by a suspect during booking at headquarters: The attack came less than 24 hours after a brawl at Miami International Airport injured an officer
MORE:
Deroy Murdock: Jail for Jussie Smollett—Race-hoaxer deserves full 15 years behind bars: Jussie Smollett deserves the maximum 15 years in prison when he is sentenced next year
~~~
~~Many thanks to Maggie and The Universal Spectator for reprint permission.
~~ Editor:  To which I must add: 
Posted by Maggie on December 23, 2021 in From the editors Crime, non-punishment, high taxes, mandates and other insane draconian political policies in the nation's 'blue' states and cities. Demo-commies say you're welcome, plebs and serfs. The Escape From New York and L.A. (California) continues… Feeling The Purge love in Philly too… VIDEO: Philadelphia attorney says crime 'out of control' after Dem lawmaker is carjacked at…
Posted by Maggie on December 23, 2021 in From the editors Crime, non-punishment, high taxes, mandates and other insane draconian political policies in the nation's 'blue' states and cities. Demo-commies say you're welcome, plebs and serfs. The Escape From New York and L.A. (California) continues… Feeling The Purge love in Philly too… VIDEO: Philadelphia attorney says crime 'out of control' after Dem lawmaker is carjacked at…