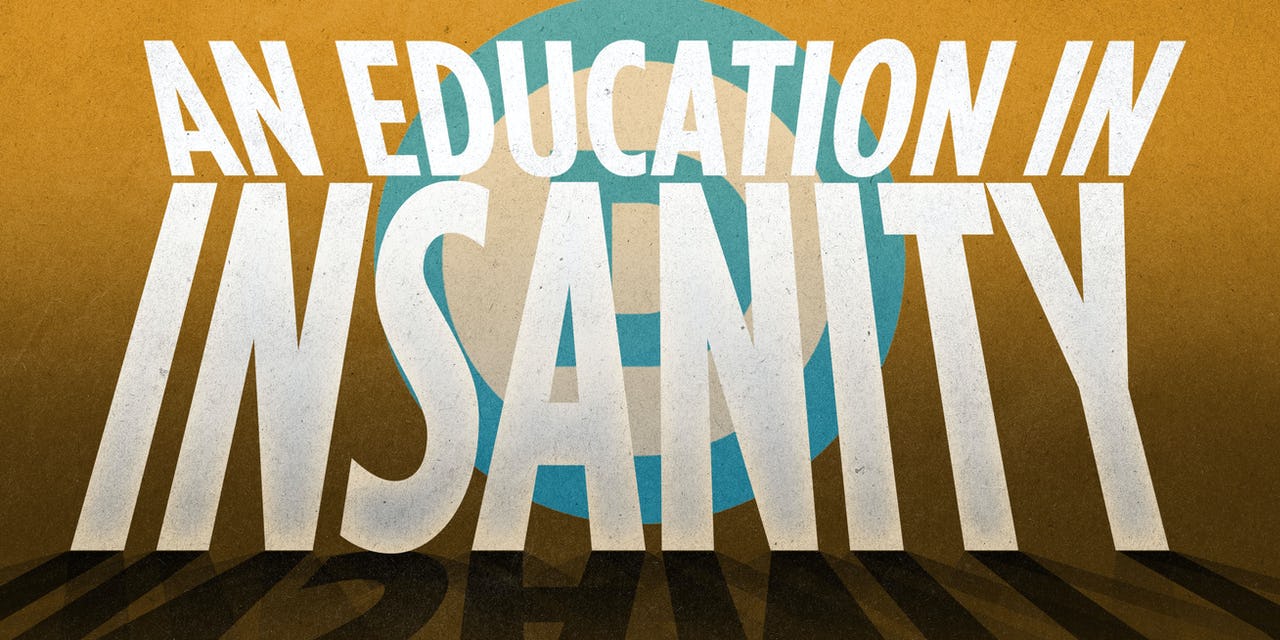 The Public School Report – Patriots' Soapbox 24/7 News Network
The craziness continues in our public schools as we go into Christmas. There are fresh reports of Critical Race Theory (CRT), LGBT indoctrination, and even porn madness.
In New Hampshire, a teachers union is in litigation to block a state law that bars the teaching of CRT. Randi Weingarten, president of the American Federation of Teachers (the union in question), claimed that the law was too vague and made teachers afraid that they were going to lose their teaching license for simply teaching history. "We must teach both our triumphs and our mistakes, whether it's enslavement, Japanese internment or the treatment of those with disabilities," she hedged. This disingenuous statement is a classic bait-and-switch when it comes to the CRT argument. CRT is not just "history." It is a worldview, a lens through which everything is taught. CRT seeks to view everything through the light of systemic racism and white supremacy. You can teach history without Critical Race Theory. Teachers have done it for centuries. This is the point New Hampshire Governor Chris Sununu made in defense of the law.
A Denver elementary school hosted a playground night for families of color. The school ostensibly thought it necessary for parents and children of color to have their own special playtime for "equity" and "inclusion." It is so inclusive that we're back to segregation, y'all. In all seriousness, though, this isn't the first time a school has attempted to drag us back 70 years. Recall the segregated second grades in Atlanta earlier this summer.
Schools in Los Angelis are now hosting LGBT clubs for four-year-olds. In the material for middle-school-aged children, they directly attack American history and Christianity.
Finally, high schools are recommending Philip T. Sobash as a person from which to apply for college scholarships. He advertised himself as a doctor who wanted to help students interested in pursuing a degree in the medical field. There's just one problem: He is a sexual predator who manipulates the applicants into sending him sexually explicit pictures of themselves. He was a certified doctor, but has surrendered his medical license to avoid discipline by the Arkansas State Medical Board. Multiple women have come forward, but he was able to settle with them out of court. Upon learning this man's history, some schools pulled his scholarship. Astoundingly, however, the majority did not, meaning that he still has access to unwitting students.
These were the most egregious public school stories from the past week. Hopefully, having this information will allow invested parents to better protect their children.
~~~
~~Reprinted with permission. See the original article here and leave some comments! 
The craziness continues in our public schools as we go into Christmas. There are fresh reports of Critical Race Theory (CRT), LGBT indoctrination, and even porn madness. In New Hampshire, a teachers union is in litigation to block a state law that bars the teaching of CRT. Randi Weingarten, president of the American Federation of Teachers (the…
The craziness continues in our public schools as we go into Christmas. There are fresh reports of Critical Race Theory (CRT), LGBT indoctrination, and even porn madness. In New Hampshire, a teachers union is in litigation to block a state law that bars the teaching of CRT. Randi Weingarten, president of the American Federation of Teachers (the…