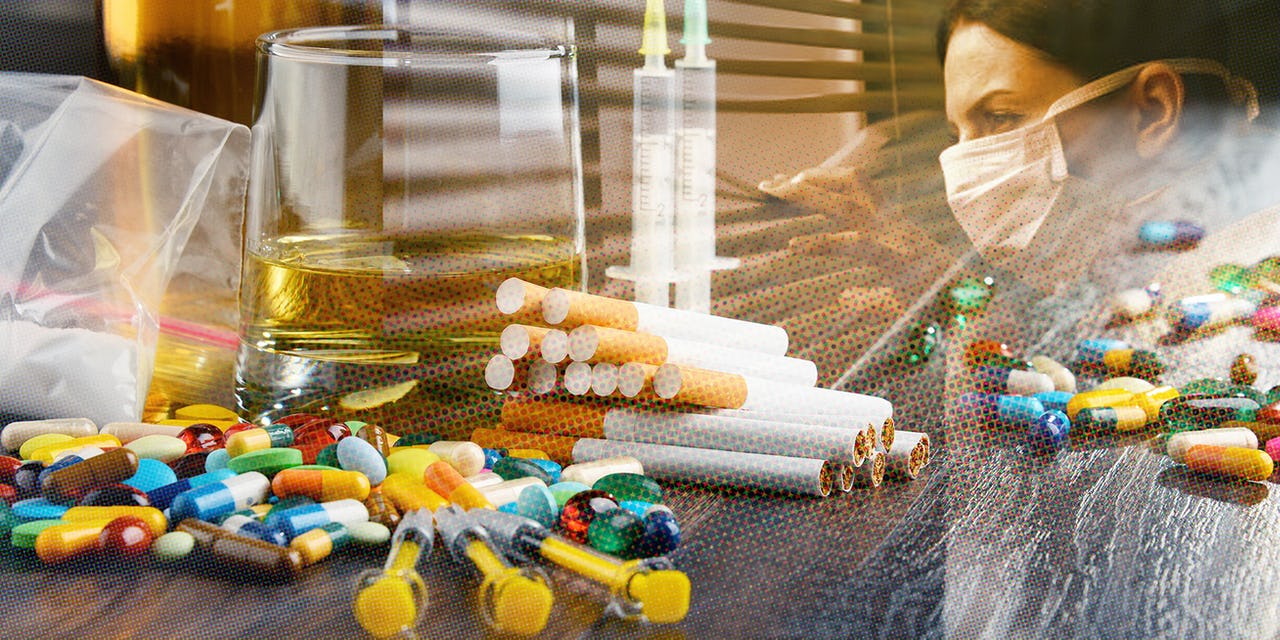 Fentanyl Is Killing Us – Patriots' Soapbox 24/7 News Network
By NATE JACKSON December 20, 2021 in Culture
Overdose deaths have hit a record, and it's killing more young adults than any other single factor.
It didn't have to be this way. Big Government didn't have to respond to the coronavirus pandemic with lockdowns and mandates that destroyed jobs, livelihoods, relationships, and even the will to live. But here we are, nearing the end of 15 days to flatten the curve 21 months to grow government power, marking another pandemic of drug-overdose deaths.
"Fentanyl overdoses have surged to the leading cause of death for adults between the ages of 18 and 45," reports Fox News. "Between 2020 and 2021, nearly 79,000 people between 18 and 45 years old — 37,208 in 2020 and 41,587 in 2021 — died of fentanyl overdoses." Fentanyl is but a subset of overall opioids, which claimed the lives of more than 100,000 Americans in 2021 after rising 29% to 93,000 in 2020.
How does that compare to COVID-19? "Comparatively, between Jan. 1, 2020, and Dec. 15, 2021, there were more than 53,000 COVID-19 deaths among those between the ages of 18 and 49, according to data from the Centers for Disease Control and Prevention (CDC)."
Make no mistake: Opioids have been a plague upon America for years, but many of these lives were lost due to the overbearing efforts of politicians and bureaucrats to "keep us safe" and "save lives."
Again, it didn't have to be this way. In February 2020 BC (Before COVID), our Michael Swartz reported very good news: "The increase in deaths traced to the overdose of drugs has finally come to a halt in all but five states. Consequently, life expectancy edged up for the first time in three years." Donald Trump led the nation in making headway because of two things: A roaring economy was a tide lifting all boats, and a more secured border was cutting off drug trafficking.
Since then, spiking demand was fueled in significant part by the devastation wrought by the response to the pandemic. The supply was brought by drug cartels flooding illegal substances and people across Joe Biden's open border. Cartels are lacing other drugs with fentanyl, hooking unsuspecting people on counterfeit and deadly pills.
And it's a double whammy, of sorts. Not only are Mexican drug cartels profiting immensely from Biden's open borders, but China is the source of both pandemics. Fox News also reports, "A January, 2020, DEA report says the majority of illegal fentanyl that is coming into the United States originates in China, with significant quantities also flowing in across the border with Mexico." The quantity seized by border authorities more than doubled to 11,000 pounds of fentanyl in 2021.
Big Government may have contributed to this problem, but it's up to everyday Americans to fix it. If someone you know and love is struggling, or if you just haven't heard from them in a while, check in to offer encouragement. The last two years have been extraordinarily difficult for all of us, and we need each other to pull through.
~~~
~~Reprinted with permission. See the original article here and leave some comments! 
By NATE JACKSON December 20, 2021 in Culture Overdose deaths have hit a record, and it's killing more young adults than any other single factor. It didn't have to be this way. Big Government didn't have to respond to the coronavirus pandemic with lockdowns and mandates that destroyed jobs, livelihoods, relationships, and even the will to live.…
By NATE JACKSON December 20, 2021 in Culture Overdose deaths have hit a record, and it's killing more young adults than any other single factor. It didn't have to be this way. Big Government didn't have to respond to the coronavirus pandemic with lockdowns and mandates that destroyed jobs, livelihoods, relationships, and even the will to live.…