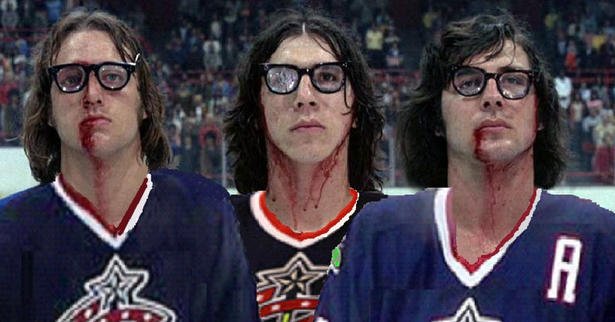 Monday Newsfeed: Slap Shot Pucks Buried in the Back of the Net
Posted by Maggie on December 20, 2021 in From the editors
The official countdown to the Christmas bacchanalia, generally and typically done amid family, friends and the occasional 'latest squeeze' of one or more of them. And then there is the jamming of various high calorie foods and alcoholic beverages.
So, it's five more wake-ups `til Christmas morning, folks!
Pro-tip, the stores are going to be really realz these next several days. I'm just sayin', umm-hmm…
We wish you a Merry China Plague.
We wish you a Merry China Plague.
We WISH YOU> a Mery China Plague,
And a Happy New Variant!
The (Occasional) Daily Zuby:
I am 'pro-vax' for people who need or want it and 'anti-vax' for those who don't.

This is the same position I hold for aspirin, heart surgery, chemotherapy, etc.

Pro informed choice.

Some people are too dense and binary to understand this idea, but I can't help them.

— ZUBY: (@ZubyMusic) December 20, 2021
The fact that so many people (on 'both sides' of the debate) are still pretending that 80 year olds and 18 year olds have identical risk profiles, are why we can't have nice things.

— ZUBY: (@ZubyMusic) December 20, 2021
"You used up all the glue on purpose! ,,, NADDAFINGA!!":
Chad Pergram: The Democrats' Terrible, Horrible, No Good, Very Bad Day: Democrats may be looking at a terrible, horrible, no good, very bad year in 2022
Tom Howell, Jr: Schumer vows Build Back Better votes in the new year, wants to put senators on the record: Floats nuclear option for passing a voting overhaul
Edmund DeMarche: WE'LL BE BACK! Pelosi reveals possible New Year's resolution after Manchin torpedoes Biden's massive spending spree: Pelosi eyes vote early next year after Manchin's major blow to Build Back Better – House Speaker Nancy Pelosi called the developments on Sunday 'disappointing'
Reminder, Manchin and Schumer signed an agreement in July, then Democrats spent five months disregarding every provision of it and somehow thinking they could bully Manchin into going along. pic.twitter.com/oRKn6zZJWd

— Phil Kerpen (@kerpen) December 19, 2021
This is going to get ugly fast. A Democrat familiar with the situation tells me, "Manchin didn't have the courage to call the White House or Democratic leadership himself ahead of time."

— Ryan Lizza (@RyanLizza) December 19, 2021
Manchin has been saying variations of this for about 6 months.

You want to blame somebody? Blame Biden for misrepresenting Manchin's position, and Schumer for promising he could deliver a vote he didn't have, and all of leadership for writing a garbage bill. https://t.co/wESPaIIFXt

— Matt Whitlock (@mattdizwhitlock) December 19, 2021
Everyone blames Sen. Joe Manchin as if he is in the minority. Add in the 50 Republicans who are not going to vote for more socialism (and yes that includes Sens. Collins and Murkowski) and Manchin is in the majority because the bill is a financial nightmare for generations.

— Carmine Sabia (@CarmineSabia) December 19, 2021
Vivek Saxena: 'Complete bullsh*t': Squad raging mad, WH in denial after Manchin says he's a 'no' on Build Back Better
Twitchy: Politico journo on Joe Manchin scuttling BBB: 'it's just objectively devastating for the planet' … Hot takes gonna be hot takin', y'all.
Stephen Kruiser: The Morning Briefing: Manchin Exposes Dems' Ignorance of Flyover America … Well, let's not forget they're of the mind-set that those people are insignificant and expendable anyway.
The Made in China Plague Gift that Keeps on Giving: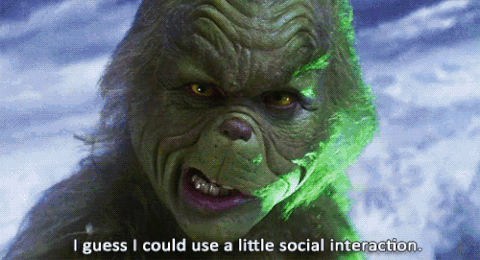 On ABC News' "This Week":

KARL: "Are we ever going to get to a point where we won't need to wear masks on airplanes?"

FAUCI: "I don't think so. I think when you're dealing with a closed space… you want to take that extra step."

— Josh Kraushaar (@HotlineJosh) December 19, 2021
Matt Margolis: Fauci: From Face Masks 'Not Really Effective' to Face Masks Forever?
Tech-Gate: Fauci floats MORE COVID restrictions but says Christmas parties CAN go ahead – for now: COVID adviser insists vaccinated and boosted should 'feel comfortable' at gatherings but U.S. may need to be 'more restrictive' if cases keep climbing
Independent: Christmas travel will spread Omicron and it is already poised to become dominant in US, Fauci says
Brandon Gillespie: White House ripped for doomsday winter message of 'severe illness and death' for unvaccinated people: 'He's not the president. He's the Angel of Death'
Twitchy: 'You are looking at a winter of DEATH!' Christina Pushaw perfectly MOCKS Biden's upcoming 'uplifting holiday message' to unvaccinated Americans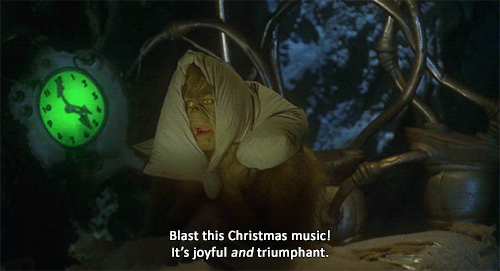 Imagine how many lives could have been saved from AIDS if catamites were stigmatized the way Biden wants to stigmatize those who refuse the vaxx because for them it is more likely to do harm.

— Gaius Mucius Scaevola (@GScaevola) December 20, 2021
Tim Haines: Neil Oliver: We Now Know Government Leaders And Media Fear-Mongers Were Never Really, Personally, Afraid Of Covid-19
Twitchy: Karol Markowicz and Charles C.W. Cooke drop Chris Cillizza on his head over his new Covid revelation
Matt Margolis: Fauci Orchestrated 'Quick and Devastating' Takedown of Anti-Lockdown Experts
Twitchy: BOMBSHELL thread shares damning Fauci/Collins emails working with media to take down 'Great Barrington Declaration' and 'fringe scientists behind it'
Bloomberg News: Davos Forum Postponed; Moderna's Booster Efficacy: Virus Update
Rick Moran: Boris Johnson Looking at Post-Christmas Lockdown for the UK
Celebs coming out of the termite-infested woodwork to help stab the vax into the collective arms of pop culture infected masses…
Twitchy: Joe Biden and the Jonas Brothers get called out for using a meme that mocks a homeless man to push vaccinations
Jim Hoft: German Health Minister Lauterbach Calls for Mandatory Vaccination of the Population ASAP … How deliciously Hitlerian of him, eh?
Biden with 3 vaccines and several therapeutic treatments has overseen 400,000 more deaths than the previous year. Mask mandates are returning, sports are being cancelled again and schools are closing.

"I will shut down the virus." https://t.co/wG30cnH763

— Stephen L. Miller (@redsteeze) December 18, 2021
A hubris lesson in futility.
If humanity can't control mosquitoes or fruit flies what makes one think they can eradicate a bugs at the micron level that has an endless supply of human and animal hosts?

— 🌎 Shawn Taylor (@staylormusic) December 20, 2021
True. But the virus isn't what they want to control.

— J.D. (@Williams_J_D) December 20, 2021
I'm telling you, if/when this whole COVID thing is ever busted wide open we will find that the vaccines and the boosters were part of the bio-weapon experiment … hence the intentional lack of aggressive 'out0of-the-box' therapeutics to actually treat sick patients and save their suffering, longterm health damage, and lives.
Yael Halon: Outgoing NIH director dismisses Wuhan coronavirus lab-leak theory as a 'distraction' on last day in office: New polls finds 72% of Americans believe COVID-19 originated in Wuhan lab … Uh-huh, except that there is a report of Wuhan lab workers showing up very sick at local hospital over two years ago (November 2019) shortly before the major outbreak in the area. If there's anything a majority of us have developed a very strong natural immunity to over these last two years it's 'short term memory loss' of just about everything that has been said, done/not done, and by whom and when.
Tim Hains: See It To Believe It: NIH Director Dr. Francis Collins Sings "Somewhere Past The Pandemic"
And here we go, folks…
Jon Brown: Swedish company showcases microchip that can download COVID-19 passport status: Firm has showcased implant capable of storing COVID passport that can be read by many devices
The Always Festive MSM:
How does this chyron even happen when @CNN had 2 pedophile producers outed in one week @brianstelter? It's like you try to do this stuff knowing the reaction it'll get because you like being humiliated. https://t.co/Tm2FIAWT2h

— Robby Starbuck (@robbystarbuck) December 19, 2021
Like other major media companies, CNN is making changes due to the new Covid surge. CNN offices are closing "to all employees who do not have to be in the office to do their jobs," per internal memo tonight. Back to 2020 protocols, essentially.

— Brian Stelter (@brianstelter) December 19, 2021
"We are doing this out of an abundance of caution," CNN internal memo adds. "And it will also protect those who will be in the office by minimizing the number of people who are there." TV news 101: Networks always have to ensure that control rooms and shows can remain on the air.

— Brian Stelter (@brianstelter) December 19, 2021
Sure, Brizy, sure…
Megan Fox: Update: Alleged CNN Pervert Is Jake Tapper's Producer Rick Saleeby
Let's take a look at what's currently happening at @CNN:

2 producers exposed as pedophiles

Jeffrey Toobin masturbated on a Zoom call in front of coworkers

Don Lemon accused of sexual harassment

Chris Cuomo fired over unethical journalism

Who's going to be next?

— Katie Daviscourt🇺🇸 (@KatieDaviscourt) December 16, 2021
Lindsay Kornick: STATE TV PANICS – Liberal media reactions hit extremes over Manchin: 'Biden is done': Manchin's media critics predict Build Back Better 'no' vote is threat to the 'future of American democracy'. The Washington Post's Jennifer Rubin wrote, 'Democracy is hanging by a thread'
Robert Jonathan: NY Times fires editor after vulgar messages left for gun rights group: 'You f—ing ghouls'
Vivek Saxena: Fox News-obsessed Jim Acosta dragged over 'white' Christmas dream formula
The fake government reality show known as J6:
Revolver: Meet Ray Epps, Part 2: Damning New Details Emerge Exposing Massive Web Of Unindicted Operators At The Heart Of January 6
Jim Hoft: PLEASE DO YOUR PART: Send a Christmas Card to The Political Prisoners in Washington DC and Let Them Know They're Not Forgotten …Here's How
Robert Spencer: Washington Post, Leftist Generals Stoke Hysteria About a 2024 'Insurrection'
MORE:
Jim Hoft: Ghislaine Maxwell Trial: Evidence from Jeffrey Epstein's Safe Went Missing Following FBI Raid
Evidence from Jeffrey Epstein's safe 'went missing' after FBI raid, court hears in Ghislaine Maxwell trial

"went missing after FBI raid…" is all you need to know.

The Bureau must be shuttered. https://t.co/EmGLjsp1kB

— John – Reliably Reliable Sources – Cardillo (@johncardillo) December 19, 2021
The testimony as reported in the news story is nuts:

* FBI sawed open a safe
* found tons of evidence
* walked away for four days
* got a warrant
* came back
* oh no evidence missing whut do
* lawyer: "oh we took that my bad"
* lawyer "returns" "evidence"https://t.co/CZMqgFXvGp

— David Hines (@hradzka) December 19, 2021
That just absolutely stinks to high heaven of Eau de Somebody Got A Four-Day Grace Period For A Looky-Loo, Copy, And Cleanup

— David Hines (@hradzka) December 19, 2021
Lois Lerner's laptop, Hillary's email server, Strzok-Page-McCabe text messages, Hunter's laptop. Seems like a pattern. https://t.co/ZoqW9Z8RVz

— Joey 🇺🇸 (@JoJo_C11) December 20, 2021
Julian Conradson: Verdict in Ghislaine Maxwell Trial "Highly Likely" by Wednesday – Source: Maxwell Threatening to Start "Naming Names"
TWG: Are We Near the End of the Road to Serfdom?
Stephen Sorace: Law prof suggests rewrites of First and Second Amendments that do not mention free press or bearing arms: Law professor penned 'redo' of First and Second Amendments in Boston Globe op-ed … Get bent and pound sand.
Mary Anne Frank of the Univ of Miami Law School thinks that the 1st and 2nd Amendments are deeply flawed & must be rewritten. I think she is an anti American and anti Christian bigot. The founders were trying to protect us from the very things that are happening now. She must go!

— Tuxedo Ghost (@Suite36) December 19, 2021
Emma Colton: Swimming World editor says trans swimmer's advantage same as 'doping': EIC of Swimming World says Lia Thomas has 'clear-cut edge over the biological females'
Michael Lind: How American Progressives Became French Jacobins: The iconoclastic gestures of the woke left bear an alarming resemblance to the excesses of the French Revolution
ROGER SIMON: So You Wanna Move (to a Red State)?

Who wants to sing "New York, New York" or "I Love L. A." anymore? And can you imagine leaving your heart in San Francisco? What has happened is a true American tragedy—and it's not just because of COVID, although that helped. The cancer has been growing for a long time.

It could be said you should stay to help resuscitate these cities although I would argue you do more for them by leaving, making those governing the cities—universally Democrats, as everybody knows—and even more those dopey enough to have voted for that governance, wake up.

And yet… and yet… and yet… moving is not easy. And I'm not just talking about the onerous task of packing up years of possessions and trucking them cross country. That's bad enough, though transitory.

You carry yourself, your quirks and neuroses, with you wherever you go from Knoxville to Kuala Lumpur and you don't know exactly the extent of that until you are forced, or force yourself, to change years of habit.

Just as much, the places you are going have their own quirks and neuroses, their own patterns, also established for years. Where do you fit in?

Moving from a blue state to a red state is not an instant transformation yielding spiritual and political liberation. There is work to be done—on yourself and on the locale itself.

I can speak most accurately about what it means to move to the Nashville area but I would imagine it's a paradigm for some other migrations.

In itself Metro Nashville, as they call it, embodies the culture clash we are seeing across America. Nashville the city, contiguous with Davidson County, is decidedly blue, while neighboring Williamson County, really part of the metropolitan area—I described it earlier as "Republican Heaven"—is red, although problems exist there as well, especially in their supposedly vaunted schools. The state is, of course, quite red.

People and businesses are pouring into the area in droves. An article just the other day in the liberal San Francisco Chronicle —'What Austin felt like 10 years ago': Is Nashville the next hot spot in the Bay Area exodus?—gives some idea of what is happening.

How's that Welcome Wagon program coming along?
~~~
~~Many thanks to Maggie and The Universal Spectator for reprint permission.
Posted by Maggie on December 20, 2021 in From the editors The official countdown to the Christmas bacchanalia, generally and typically done amid family, friends and the occasional 'latest squeeze' of one or more of them. And then there is the jamming of various high calorie foods and alcoholic beverages. So, it's five more wake-ups `til Christmas morning, folks! Pro-tip, the…
Posted by Maggie on December 20, 2021 in From the editors The official countdown to the Christmas bacchanalia, generally and typically done amid family, friends and the occasional 'latest squeeze' of one or more of them. And then there is the jamming of various high calorie foods and alcoholic beverages. So, it's five more wake-ups `til Christmas morning, folks! Pro-tip, the…