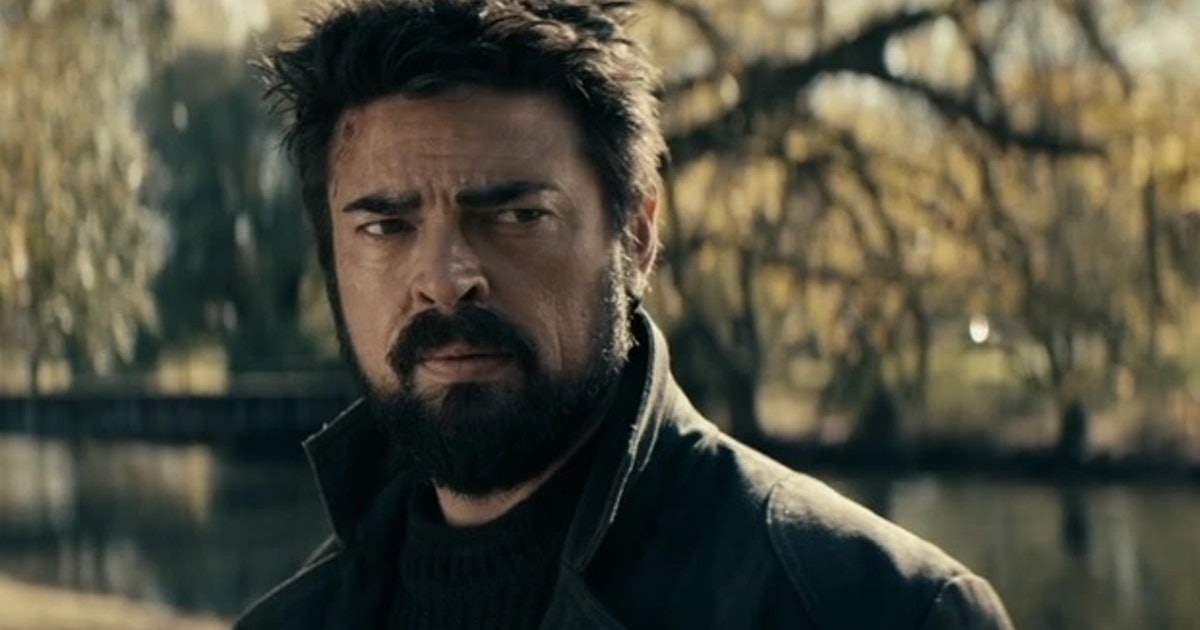 'The Boys' Season 3 release date, trailer, Soldier Boy casting, and more for the twisted Amazon series
The Boys was renewed for Season 3 before Season 2 even premiered. Amazon was so confident in the diabolical series, which subverts expectations of what superheroes can be, that it also greenlit a spinoff show about Vought's superhero college. Season 2 of The Boys ended with multiple cliffhangers that set up Season 3 in a big way and changed some characters for good.
Showrunner Eric Kripke has revealed that at least four of the Season 3 scripts have already been written. With filming expected to begin soon, here is everything we know about Season 3 of The Boys, including a release date, plot, cast, and when we might get the first trailer.
When is The Boys Season 3 release date?
While the series has been renewed, Amazon has not yet scheduled a premiere date. However, filming for Season 3 took place from February to September 2021. Given the typical ten-month turnaround in post-production for the two previous seasons, it's possible we could be eyeing a summer 2022 release for the season.
What is the plot of The Boys Season 3?
Season 2 left many of the characters and the state of Vought in a precarious place. Multiple heads exploded during a congressional hearing, but the big twist was that congresswoman Victoria Neuman was actually a secret Supe with telekinetic powers. At the end of Season 2, Hughie starts working with said head exploder while the Seven crumbled. Black Noir was also taken down by a nut allergy, and Maeve threatened to expose Homelander's secrets to the world. It was all very intense.
Season 3 will undoubtedly pick up where Season 2 left off. The trajectory of the show is a little unclear at this point. Stormfront is still technically alive, but Homelander's son Ryan used his heat vision to slice off her limbs, leaving her muttering in German. Moving forward, Butcher will have to decide if he wants to take responsibility for Ryan (which is what Becca would have wanted) or let the government take the kid. Meanwhile, the rest of the Boys can finally come out of that basement where they've been hiding since the end of Season 1.
Since Season 2 ended, Eric Kripke and Amazon have teased some possible storylines for Season 3. First, a "Seven on 7" video alludes to a group of Stormfront loyalists—known as the "Stormchasers"—who have risen to carry on her racist vision of the future. Additionally, Kripke has confirmed that Season 3 will introduce one of the graphic novel's most polarizing moments: "Herogasm," which has Vought's superhero team traveling to a remote island to engage in a massive orgy.
Who is in the cast of The Boys Season 3?
Karl Urban as William "Billy" Butcher
Jack Quaid as Hughie Campbell
Antony Starr as Homelander
Erin Moriarty as Annie January/Starlight
Dominique McElligott as Queen Maeve
Jessie T. Usher as A-Train
Laz Alonso as Marvin T. "Mother's" Milk (MM)
Chace Crawford as the Deep
Tomer Capon as Frenchie
Karen Fukuhara as Kimiko Miyashiro
Nathan Mitchell as Black Noir
Colby Minifie as Ashley Barrett
As for Stormfront, she's not technically dead, but whether she shows up in The Boys Season 3 remains to be seen. Here's Eric Kripke confirming to TV Line that she's definitely alive, at the very least:
"No, she's not dead! She's Stumpfront! She's a stumpy little Nazi. She's actually not dead. What we thought was interesting is, if you remember, she ages very, very slowly. So the best poetic ending for that character is someone who so believed in some kind of pure race finds herself mutilated and having to live with it for potentially centuries felt like a fate worse than death for her. So no, Stumpfront is not dead. Hashtag Stumpfront lives!"
Season 3 has also cast Supernatural's Jensen Ackles as the "original superhero" Soldier Boy. Here's Kripke's official statement on Ackles' casting:
"When I was a child, I had a crazy, impossible dream — to provide Jensen Ackles with gainful employment. I'm happy to say that dream has come true. Jensen is an amazing actor, an even better person, smells like warm chocolate chip cookies, and I consider him a brother. As Soldier Boy, the very first Superhero, he'll bring so much humor, pathos, and danger to the role. I can't wait to be on set with him again, and bring a bit of Supernatural to The Boys."
In June 2021, Entertainment Weekly announced Miles Gaston Villanueva, Sean Patrick Flannery, and Nick Wechsler would appear as Supersonic, Gunpowder, and Blue Hawk, respectively. Meanwhile, Variety revealed that former Walking Dead star Laurie Holden would star as Crimson Countess. Deadline reported that we would finally see MM's much-talked-about wife, played by The Man in the High Castle's Frances Turner. Kristen Booth (The Hot Zone: Anthrax) and Jack Doolan (Marcella) will also appear as Supe siblings Tessa and Tommy, the TNT Twins.
Is there a trailer yet for The Boys Season 3?
No, not yet. A trailer will drop closer to the season's release date. However, fans of The Boys got a taste of new material when the "Vought News Network" released a video in December 2021 that included an "inspiring" speech from Homelander. You can check it out below.
The Boys Seasons 1 & 2 are currently streaming on Amazon Prime Video.
This article was originally published on
The Boys was renewed for Season 3 before Season 2 even premiered. Amazon was so confident in the diabolical series, which subverts expectations of what superheroes can be, that it also greenlit a spinoff show about Vought's superhero college. Season 2 of The Boys ended with multiple cliffhangers that set up Season 3 in a…
The Boys was renewed for Season 3 before Season 2 even premiered. Amazon was so confident in the diabolical series, which subverts expectations of what superheroes can be, that it also greenlit a spinoff show about Vought's superhero college. Season 2 of The Boys ended with multiple cliffhangers that set up Season 3 in a…